Check out my updated article HERE.
Double edge (one blade with two shaving edges) razors (and blades) get most of the buzz in traditional shaving circles, but there are some single edge (one blade with one shaving edge) razors and blades, both vintage and modern, that deserve some love too.  Here is a survey of some single edge technology.
Common Vintage Single Edge Razors
King Gillette may get the press, but his designs came about 50 years after the first "safety razor" patents.  Early "safety razors" appeared in the mid-1800's.  These very early razors were all single edge and morphed into various brands such as the Star, Gem, Valet, etc., and later designs like the magazine or Injector style razors built on that foundation.   Of these vintage designs the two that are most commonly found today are the GEM razor and the Injector razor.
GEM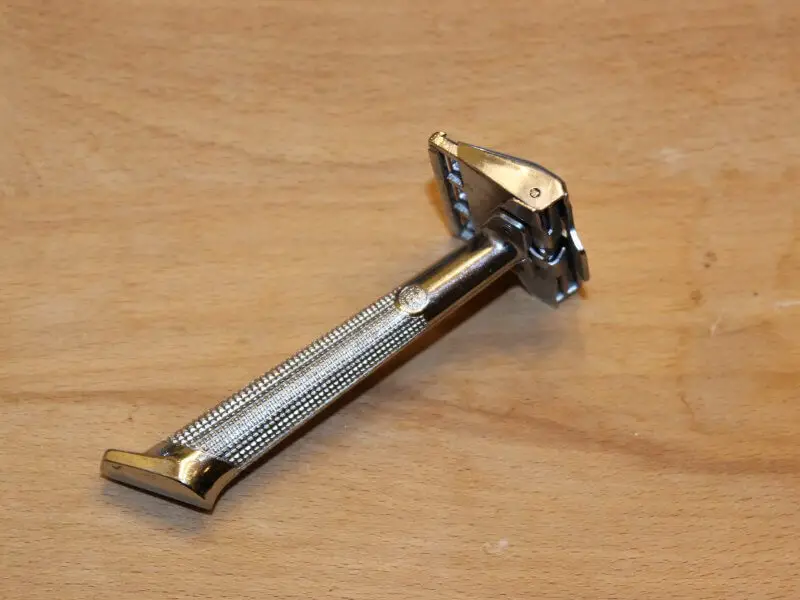 The GEM razor was developed by an ex-employee of the Star razor company.  Through the wanderings of time and business it eventually was produced by what we now know as Personna.  Although the GEM razor is no longer produced vintage examples are readily found on internet auction sites for a reasonable price.  There are a number of variants that were produced through the years: some models are more desirable than others.  The GEM razor is a favorite of Sharpologist co-founder Andy Tarnoff and many others.  The GEM "Push Button" is also often mentioned for its shave quality and convenience.  But each model seems to have its fans.
Gem blades, on the other hand, are still being produced, though in limited quantities.  And there are shaving and non-shaving ("box cutter") versions, so be careful when shopping (if you see them in your local home improvement store they are probably not for shaving).
Injector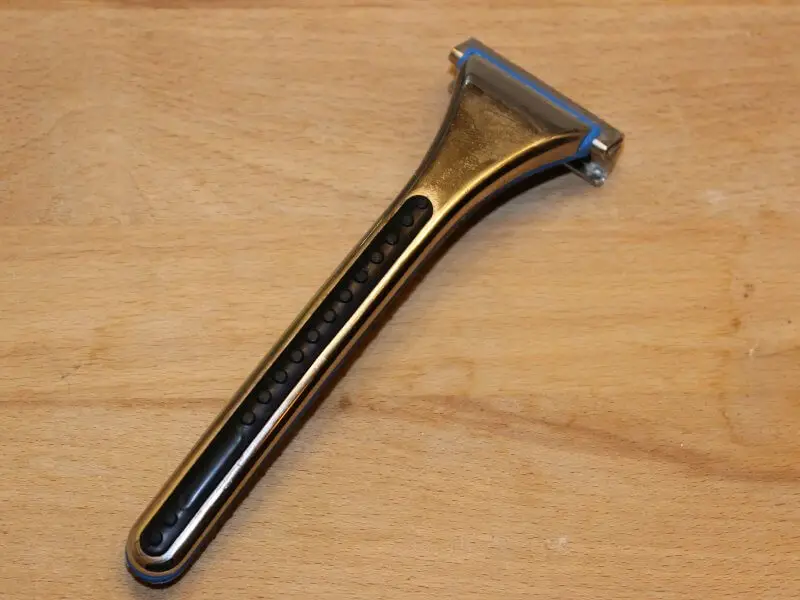 The other commonly found vintage single edge razor is the Injector style razor.  Early examples go back to the 1920's but the "classic" form was introduced in 1935.  Although Injector razors were produced by several companies most (older) people remember the Injector razor from Gillette's major competitor, Schick.
The Injector razor's claim to fame is a blade magazine with a "hands-off" loading mechanism.  A tab is inserted into the razor head, which opens the head enough to slide in another blade, ejecting the used blade at the same time.  Like GEM, Injector blades are still being produced (by several companies), though in fewer quantities (finding them in "brick and mortar" stores in the US will be unusual) and sometimes with questionable quality control.
Although Schick Injector razors exited the US market in the 80's, they were produced and distributed in other parts of the world (mainly Japan) until 2001.  Some enterprising Far Eastern manufacturers continue to produce "clone" models but the availability and quality varies.
Modern Single Edge Razors
While double edge razors continue to dominate the "old school" shaving niche' there are a few new single edge designs, mostly by artisans in limited numbers.
Cobra (Classic and King) And Mongoose
These three razors look very different but have one thing in common: they use a blade that is made for a barber style straight razor (sometimes generically referred to as a "Shavette" razor).  These blades look like an Injector blade, but wider.  All these razors are designed and built by artisans so they are relatively expensive and produced in small quantities with very limited availability.


The "Cobra Classic" razor was introduced by Classic Shaving in 2009 as a response to a sudden decline in availability of Injector razor blades.  Injector razor users discovered they could cut down a Feather Pro "Shavette" blade with nail clippers and insert it into their Injector razors (creating a "Featherjector").  The resulting shave was surprisingly close and comfortable.  Classic Shaving worked with an artisan to create an Injector-like razor that took the full-size "Shavette" blade.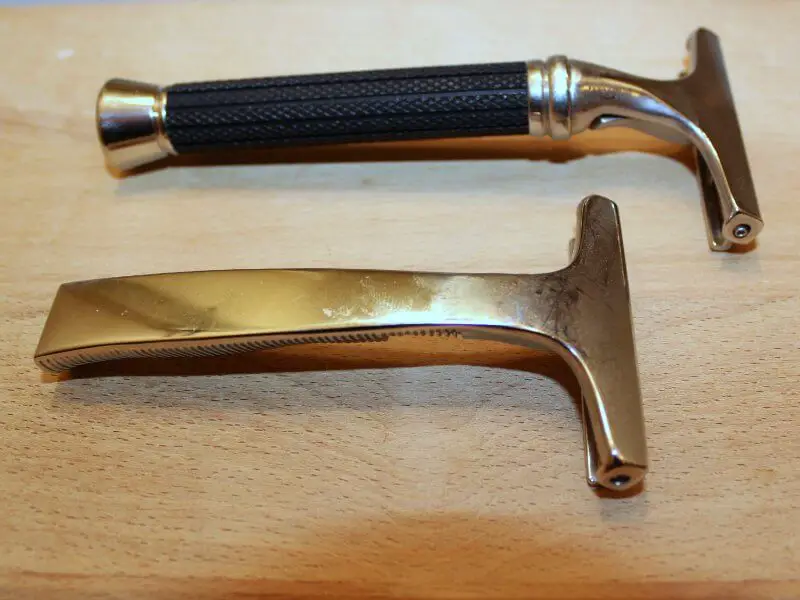 Classic Shaving followed up the "Cobra Classic" with the "King Cobra Classic" in 2014.  Although the head design is similar, the "King Cobra" is larger (and even more expensive) but the shave is generally regarded as milder than the "Cobra Classic."  Sharpologist compared the two razors HERE.  Availability of both of these razors is very limited.


The Mongoose razor was also introduced in 2014.  Although it takes the same style of blade, the design of the Mongoose razor looks radically different, including an all stainless steel design.  Availability of the Mongoose is extremely limited.  Email [email protected] for information (if you are on Facebook check the "MongooseRazors" page) .
Supply Provision Single Edge

The Supply Provision Single Edge razor, set for production in 2016, will be a new razor design that uses Injector blades.
Gillette Guard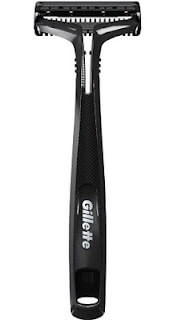 The Gillette Guard is a very inexpensive single blade cartridge razor developed for the shaving market in India, though some wet shaving vendors have imported them into the West.
OneBlade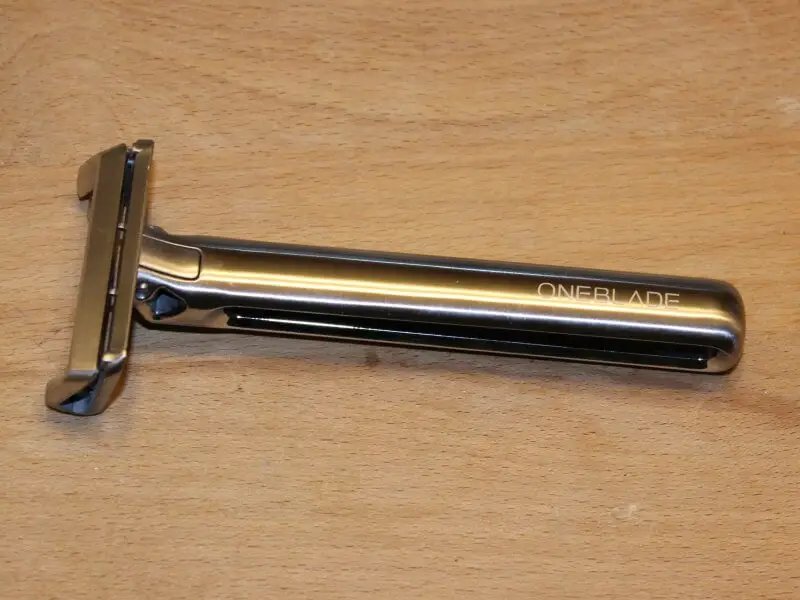 Brand-new on the market is the OneBlade razor.  This all stainless steel razor features a pivoting head design similar to some modern cartridge razors, but a single blade.  The blade design is similar to the blades that were used with the vintage Valet Auto Strop.  Extensive article on Sharpologist HERE.
Why Shave With A Single Edge Razor?
Single edge razor blades are typically thicker than their double edged cousins, relying on the blade itself for stiffness and stability, rather than the razor's specific head design.  Single edge razors can also be angled at the head so the handle can be designed for a more natural grip and feel too.  Fans of single edge shaving say they get a closer, more consistent shave this way, particularly for those with heavy stubble.  Others say that for best results try stretching the skin like you would with a straight razor.
Do you use a single edge razor?  What is your experience with them?  Leave a comment below!