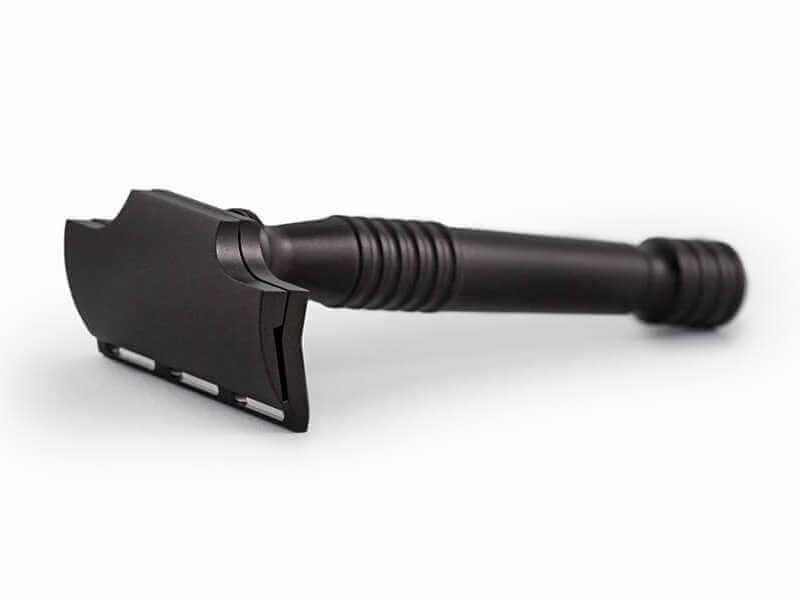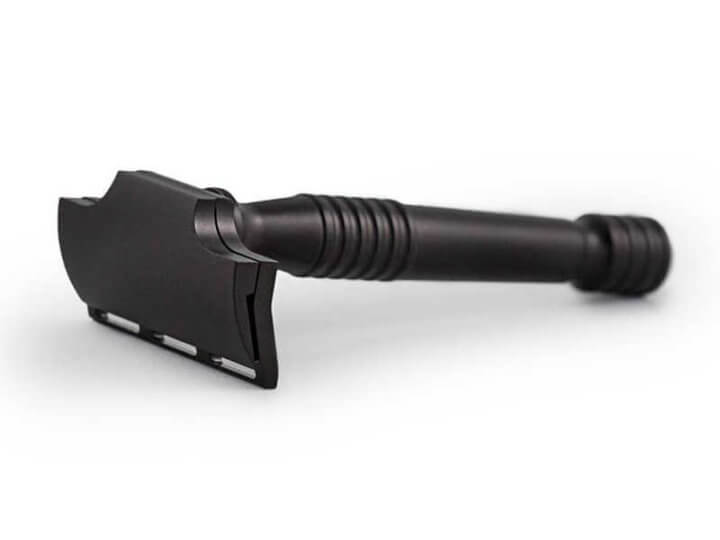 The RazoRock ECO razor uses double edge razor blades snapped in half and promises to be economical and ecologically friendly.  I bought one to find out.
RazorRock ECO Specs
Here's what Italian Barber and RazoRock say about the RazoRock ECO razor.  Portions extracted from the Italian Barber website:
"You might ask, why the name ECO? This RazoRock razor is both ECOnomical to use and ECOlogically friendly!
Why does the world need the RazoRock ECO Safety Razor? I will give you four simple reasons and then you can decide if the ECO is for you.
1) Shaving irritation and ingrown hairs: … The RazoRock ECO uses one sharp blade and a guard that protects the skin. The ECO will shave you close, but not under the skin level, avoid skin irritation and ingrown hairs in most men.
2) An easy transition from cartridge razors: Traditional double-edge safety razors have a blade edge on both sides, so you shave with one edge, then you turn the head around and use the other edge. Don't get me wrong, this is a great design and offers less rinsing but most people currently using a cartridge razor are not familiar with this. The ECO offers an easy transition from your cartridge razor because there is only one blade edge on one side of the razor.
3) Cost: …. Half of a DE blade costs roughly $0.05 versus your four and five-blade cartridge razors which cost $3-5 per cartridge. You will still need to change the blade every 4-5 shaves but your cost per shave drops down from about $1 per shave to $0.01 per shave! You read that right, one cent per shave! After buying the razor, the on-going cost of shaving is as close to ZERO as you can get, a 98% saving over modern four and five-blade cartridges. Instead of spending $3-5 per week on a cartridge, you can now spend $3-5 per year on blades.  
4) Zero Waste: … The RazoRock ECO razor is CNC milled from solid billet aluminum and is built to last decades. The half DE blades used in the ECO are easily recycled at your local recycling facility. ….
**As a bonus from ItalianBarber.com, with every purchase of a RazoRock ECO safety razor, we are including 100 Crown blades that should last you one year of shaving. How's that for value!
Build: The RazoRock ECO safety razor is CNC milled from solid billet aluminum and anodized for protection and color.
Weight: ~1.3 oz – 38g
Handle Length: 90 mm"
My Experience With The RazoRock ECO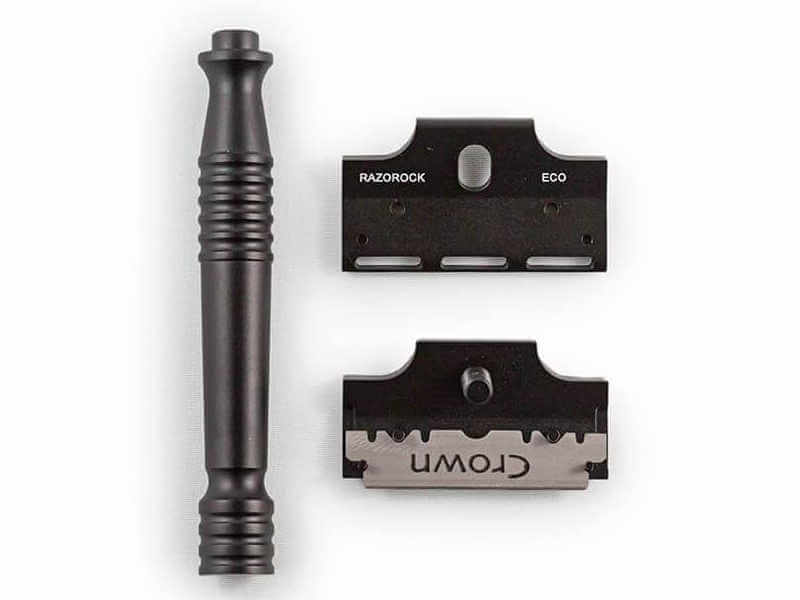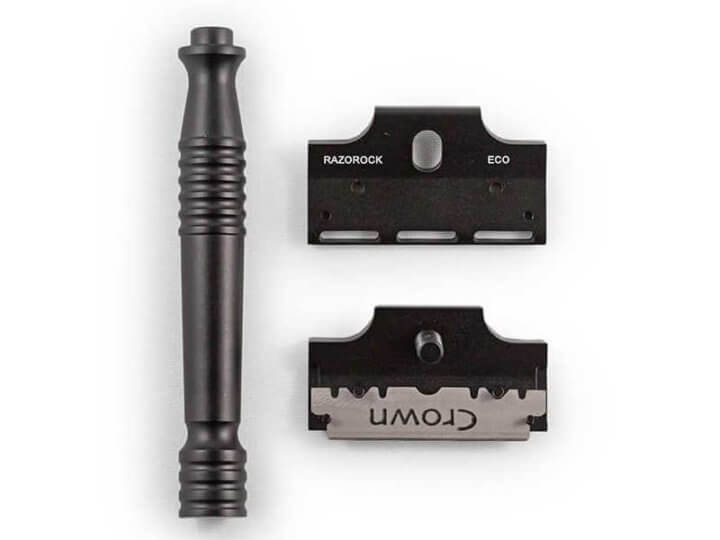 I purchased a black version of the razor (FWIW), though it is offered in other colors as well.
I admittedly prefer mild razors but the RazoRock ECO has a fair amount of blade exposure.  If I were to give it a number on a scale I'd say it's a 5-6 on a 10 point scale for aggression: the high side of "average." I prefer a razor at about 3-4.
And I prefer a heavyweight razor, too.  This razor's light weight took some getting used to.  I'm worried that a shaver coming from the cartridge world, enticed by the ECO's economics, could have a bad experience until they got over the inevitable learning curve.  On the positive side the razor's handle seems to grip well and I didn't have any problems with it slipping from wet fingers.
I also used a Parker DE blade, snapped in half, instead of the included Crown blades, as I'm more familiar with the Parker blade's characteristics.
BUT…all that said, I actually got very good shaves out of the RazoRock ECO.  And I think many experienced wet shavers would, too.  It's a matter of re-adjusting technique.
A pet peeve I have with most single edge razors made by artisans is blade changing can be a real hassle: it always seems to be fussy to get the alignment just right, particularly on a three piece razor.  But that doesn't happen to me when using the RazorRock ECO: a half-DE blade just sort of slides into place and actually stays there when the razor is re-assembled.
Conclusion
If you are looking to squeeze every last ounce of value from shaving, the RazoRock ECO razor is certainly something to look at.  That razor, combined with an inexpensive shave soap that you can use like a shave stick (like Arko, Derby, or RazoRock's own line), could make getting a good shave frugal indeed.