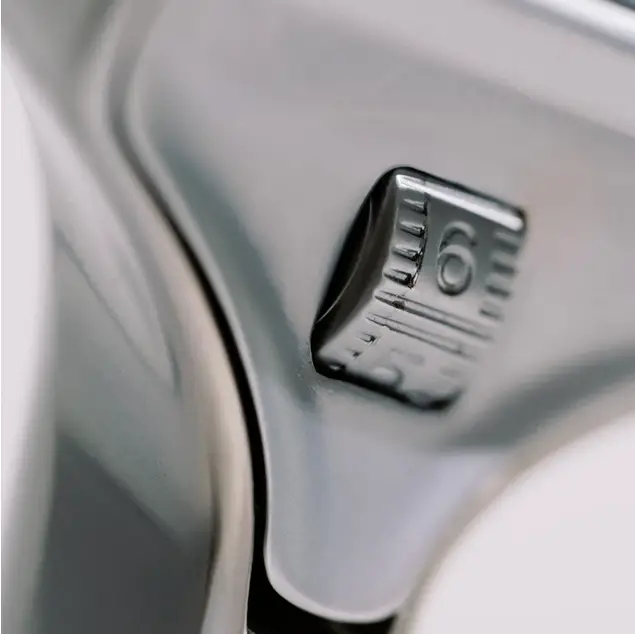 The Supply Single Edge Pro adjustable safety razor was recently launched.  I picked one up to see how it's built and who it's aimed at.
The Single Edge Pro Background
[Note: Supply links are affiliate.]
From the Supply website:
Pro Shavers, you deserve a safety razor that matches your ability. That's exactly what the Single Edge Pro delivers.
The Single Edge Pro puts unrivaled customization in your practiced hands. Our shave dial lets you effortlessly adjust between 6 main settings and 30 micro-settings with a flick of your thumb. That's less than 1mm of adjustment, allowing you to clean up stubble or mow down a thick, wiry beard with the expert precision you've been waiting for.
Single Edge Pro: Designed to give you the most customized single edge shave. Made for the wet shaving pro who's ready to dial in their shave. Suitable for all skin types. Available in multiple Alloy finishes.
Shave Dial: Built into the head of this razor is all the customization you want from a safety razor, but never thought you could have. Our shave dial lets you effortlessly adjust between 6 main settings and 30 micro-settings with a flick of your thumb. Allowing you to clean up stubble or mow down a thick, wiry beard with the expert precision you've been waiting for.
Black Label Blade Pack: Injector Pack loaded with 8 super sharp blades. Easy to change, safe to handle. Each pack is about a 90-day supply — 8-10 shaves per blade.
I don't see any specifications on the Supply website  for the Supply Pro but my "kitchen table" measurements say it's 115 mm long and 93 grams heavy.
What Others Are Saying About The Supply Single Edge Pro
As the Supply Pro adjustable safety razor is fairly new on the market, there aren't too many independent reviews.  Most are on the niche' wet shaving forums (like THIS thread) and a few YouTube videos like this one:
Broadly summarizing, the general reactions are quite positive.  Here are what most consider the pros and cons:
Pros
Solidly built with good weight and balance; it feels substantial in the hand
Wide adjustment range
Grip sleeve helpful but not required
Very smooth-feeling shave, blade edge feedback "just right"
Very good at shaving through thick, tough patches of hair
Cons
Some have commented that the Pro has a narrower hold angle range (compared to other Injector razors–still "intuitive" though)
Adjustment dial rattles a bit
The head of the Pro holds water after rinsing.
Some have experienced issues with the Black Label blade magazine (the blades themselves work fine for most, though "YMMV").
My Experience With The Supply Single Edge Pro
Note: Unlike the Supply SE razor, I was not involved with the development of the Supply Pro and its announcement kind of took me by surprise!  I purchased a Supply Pro razor and my comments below are my own opinions.  Supply has not reviewed or approved my comments.
Like some other users have experienced, I initially had a bit of trouble with the Black Label blade magazine with the Supply Pro.  The first blade load just did not want to "seat" properly.  I have also read reports from others that the magazine doesn't mate well with vintage Injector-style razors (Schick, PAL).  But after that first blade load my Black Label blade magazine works fine.
As for the Black Label blades themselves…I really like them better than other Injector-style blades.  They last longer, too.
And like some others have mentioned, I think the holding angle range on the Pro is a bit narrower than other Injector-type razors (and noticeably narrower than the Supply SE razor, which I find to be quite generous!).  Nothing deal-breaking, mind you, but I do find myself having to pay a bit more attention to the way I hold the Pro.  Of course, this is kind of relative since the general design of Injector -style razors is more ergonomic than the typical double edge safety razor.
And like a couple other reviewers have mentioned, the Supply Pro's head tends to hold water after rinsing.  My first shave with the Pro had a bit of water suddenly dribbling down my neck and arm after rinsing and returning to my face. Keeping the blade loading side down after rinsing should drain the water.  Again, not a deal-breaker but I hope this design quirk is addressed in the "v2" version of the Supply Pro.
These issues are relatively minor "nit-picks" though.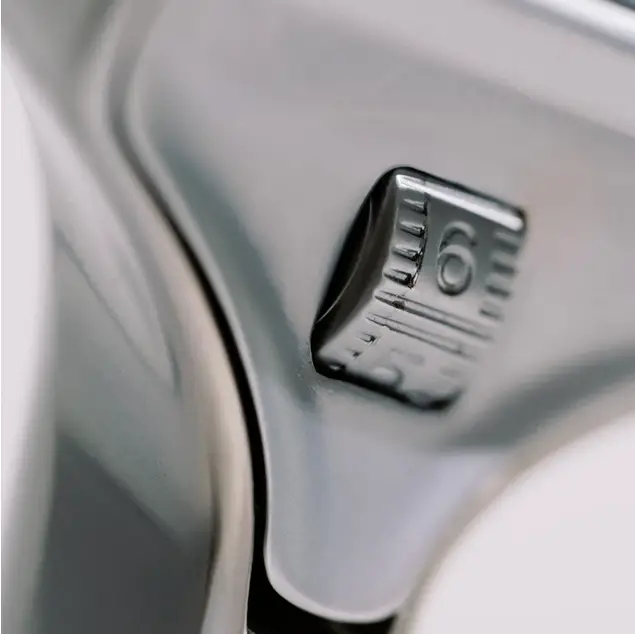 I find the Supply Pro excels at knocking down heavy, multi-day stubble at the higher adjustment settings, and is equally adept at dealing with overnight stubble and sensitive areas of skin at lower settings.  I'm a big fan of adjustable razors generally and things like this are one of the reasons why.
My shaves have been largely drama-free, with no nicks or irritation after getting a "weeper" or two during my first couple of shaves getting used to the razor.
Most reviews I've read seem to prefer the mid-range of the adjustment dial, 4-6.  I prefer milder razors generally so I've been using it in the range of about 2.5-3.5 for my daily shaves.
Summing Up
Over-all I'm quite impressed with the Supply Single Edge Pro adjustable safety razor.  It can be a little tricky to get the hang of at first–I would suggest the Supply SE for the safety razor beginner. But the Pro is a great option for the wet shaving aficionado looking for an adjustable safety razor: it is well-made and provides a close, comfortable shave.