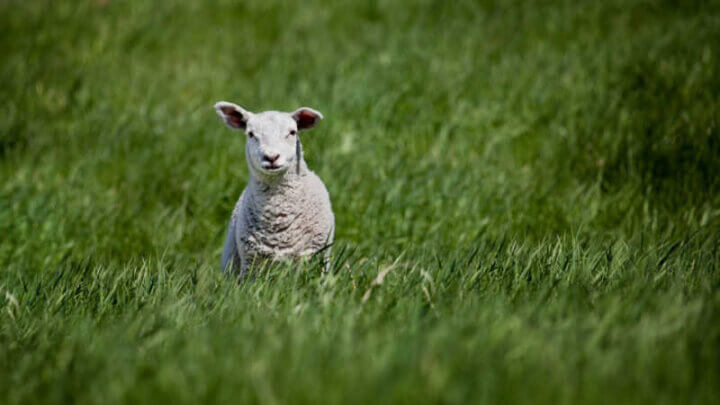 No doubt about it: some shavers want to "turn it up to 11."  They use razors with tons of exposure and high-performance blades.  They embrace the challenge.  But what if you have sensitive skin?  What if you don't have quite the time (or the mental focus) to concentrate on your technique?  What if you're just starting to learn your technique in the first place?  Or what if you–like me–just prefer a less aggressive razor? Then a milder, gentler razor may be for you.  Luckily there are quite a few options.
There are gentle razors across all price points, from the very inexpensive to the very luxurious; double edge ("DE"), single edge, and cartridge.  I'm a fan of mild razors so I've tried my fair share.
Note: The razors discussed here are currently in production (though some may be temporarily out-of-stock). Vintage razors won't be discussed in this article.
Contents – Skip To:
What Is The Best Mild Double Edge Razor?
What Is The Best Mild Single Edge Razor?
What Is The Best Mild Cartridge Razor?
Design Considerations – What Makes A Razor "Mild" (or "Aggressive")?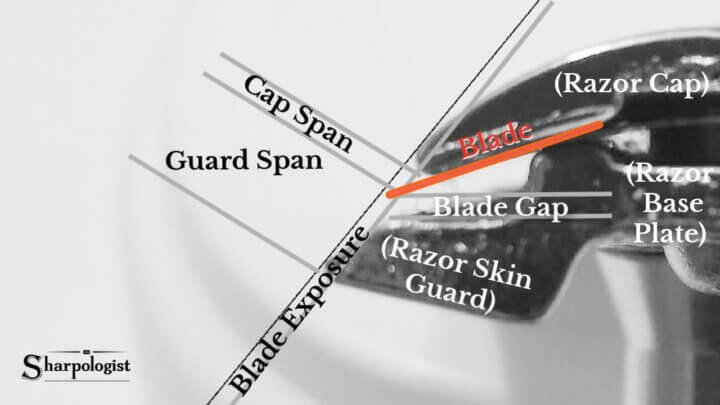 There are a number of design specifications and parameters that go into the determination of how aggressive a razor is. Some of the common ones include:
Blade Gap: the distance between the blade's cutting edge and the razor head's skin guard;
Blade Exposure: the distance between the blade's cutting edge and the plane that extends from the razor's skin guard and the razor's top cap. Blade Exposure can actually be a negative value;
Span: the distance from the blade's cutting edge to either end of the head's shaving plane.
In addition to these parameters, the angle and the pressure that the person shaving uses on the razor factor into how "aggressive" a shave can be.
The classic double edge razor is a "simple" example. Razors with a pivot and/or additional blades complicate the matter further. Take a popular three blade razor with a pivoting head for instance: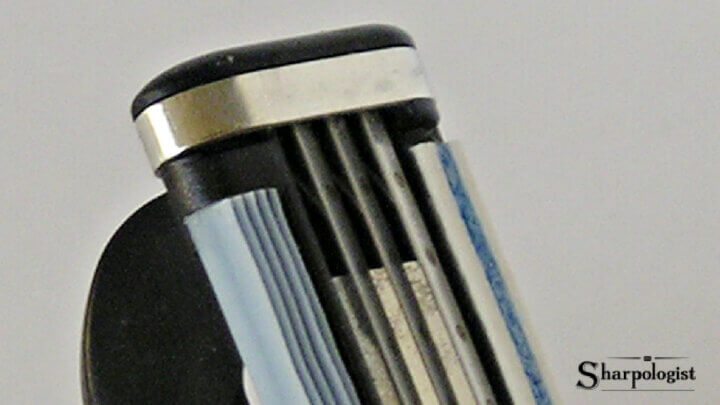 Here you can see different gaps and angles between the blades, in addition to skin pretentioners (AKA "fins") and a pivot to partly compensate for the person shaving putting too much pressure on the razor.
Taken collectively, here are some general guidelines into making a "mild" or "gentle" (some use the term "comfortable") razor:
Smaller Blade Gap;
Smaller (or negative) Blade Exposure;
Smaller Cap Span;
Shallower blade angle;
Lighter razor pressure.
Related Post: How Much Razor Aggressiveness Do You Really Need?
Now that a broad informational foundation has been laid, what razors have a reputation of being "mild?" Here are some options for double edge, single edge, and cartridge razors.
What Is The Best Mild Double Edge Razor?
[Note: Amazon, OneBlade, PAA, Rockwell, Smallflower, and West Coast Shaving links are affiliate.]
The "tl;dr" in alphabetical order:
Let's take a deeper dive into them.
Feather AS-D2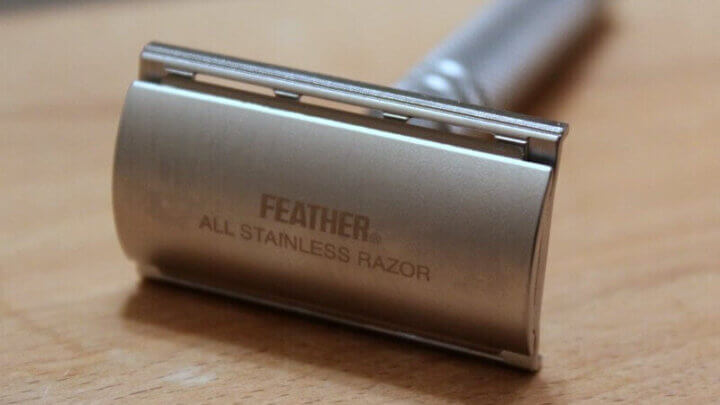 In many respects the Feather AS-D2 razor couldn't be further from the Dorco PL-602 above: the AS-D2 is a deluxe, Stainless Steel razor.  They do share one trait, though–a gentle shave.  In fact, a lot of shavers complain the AS-D2 is too gentle.  I was one of those people: when I first bought the AS-D2 I was disappointed and considered selling it off.  Then I took the advice of others who use it and tried it with a Feather blade.  The scary-sharp Feather blade, a tiger in most razors, becomes a kitten in the AS-D2.  It's "mild" but "efficient" at the same time.  Now I enjoy using the AS-D2…as long as I use a Feather blade.
Click/tap here to read my more thorough review: A Popular Razor – A Feather AS-D2 Review
Henson AL13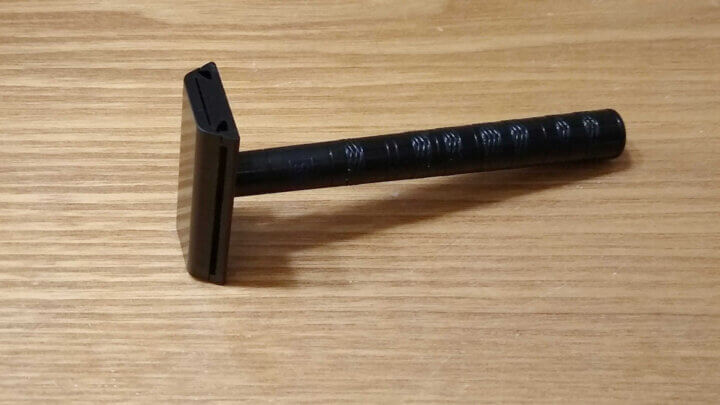 Relatively new to the market is the Henson AL13 aluminum double edge razor. According to Henson, "The Henson AL13 puts an end to shaving irritation and cuts, while also making your skin feel comfortable and smooth. We created this to give you a whole new shaving experience unlike any other. Your skin will feel amazing after using this razor."
The design and engineering of the AL13 is exceptional. The head design is quite interesting.
The "standard" AL13 is very mild; a "Medium" version is also available for those wanting a little more aggressiveness.
Shaving with the AL13 for the first time might be a little odd for the shaver who has used other double edge razors: the angle at which it is held is quite different. But once that angle is "locked in" most find the shaves excellent.
This razor is also available in a number of different colors.
Click/tap here to read my full review.
Karve Christopher Bradley – "Solid Bar" plates AA, A, or B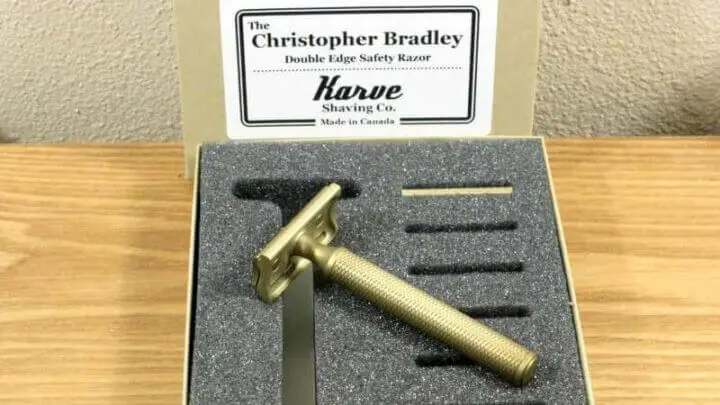 The Christopher Bradley ("CB") razor is described as "…constructed from solid brass and is bead blasted for a subtle matte finish. As is the case with all uncoated brass items, a patina will form over time and the surfaces will darken."
I find the "fit and finish" and ergonomics of this razor to be excellent: it seems to fit more naturally in my hand in a way that some razors don't.  The handle's slightly-larger-than-usual diameter combined with it's weight, balance, and subtle texturing make it easy to hold in my hand.  The CB was originally offered in brass but now has versions in Stainless Steel and Aluminum. Handles are offered in 3, 3.5, and 4 inch lengths.
But the real attraction to the Christopher Bradley razor are the number of different base plates offered. Here are the plate specifications:
AA – gap = 0.47mm / exposure = negative 0.07mm
A – gap = 0.60mm / exposure = negative 0.02mm
B – gap = 0.73mm / exposure = zero
C – gap = 0.85mm / exposure = positive 0.09mm
D – gap = 0.98mm / exposure = positive 0.13mm
E – gap = 1.10mm / exposure = positive 0.17mm
F – gap = 1.23mm / exposure = positive 0.22mm
G – gap = 1.36mm / exposure = positive 0.25mm
I prefer mild razors so I tried the "A" plate first.  I was able to get a "darn fine shave" easily, though a "baby's butt smooth" result was more elusive.  Switching to the "B" plate got me much closer to the BBS level.
Click/tap here to read my full review: The Karve Christopher Bradley Razor
PAA Original DOC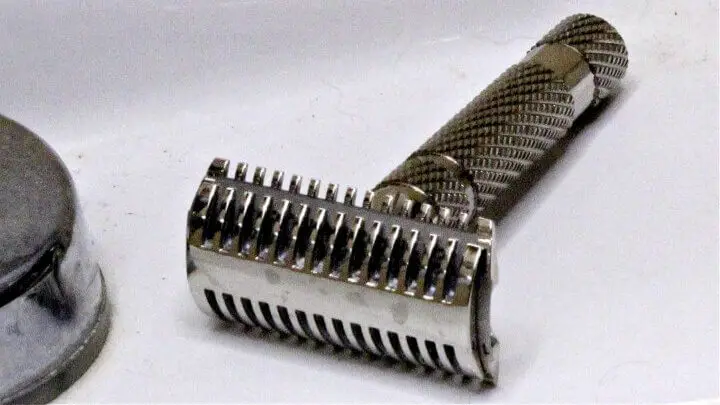 The Phoenix Artisan Accoutrements (PAA) original "Double Open Comb" (DOC) razor is an open comb design that bucks the trend (open comb razors are typically more aggressive): it certainly looks aggressive but it is actually quite gentle. For me it does live up to the "mild but efficient" moniker.  This type of razor is also exceptionally good at "blade buffing" and other "touch & cut" finishing techniques.
Click/tap here to read: Double Open Comb And Self Lubricating Razors – What They Are And How To Use Them
Rockwell 6S/6C with plate 1 or 2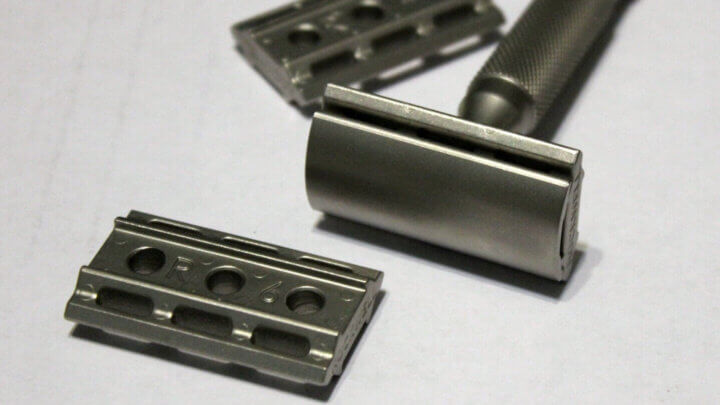 Rockwell pioneered the idea of offering multiple base plates on a double edge razor to provide a more customizable shave. The Stainless Steel Rockwell 6S (and it's more value-oriented little brother, the chrome alloy 6C) features three base plates that can be flipped over to provide six different shave gap characteristics:
R1: 0.008″ (0.20 mm)
R2: 0.014" (0.35 mm)
R3: 0.019" (0.48 mm)
R4: 0.024" (0.61 mm)
R5: 0.027" (0.69 mm)
R6: 0.031" (0.79 mm)
My shaves with the 6S have been excellent. Personally I prefer plate 2 (sometimes plate 3 depending how thick my stubble is). For me the 6C works best with plate 1 but the 6C doesn't deliver the same "experience" as the stainless steel version: I like the weight and balance of the stainless steel version better. However, performance-wise I think the 6C is certainly acceptable.
Tatara Masamune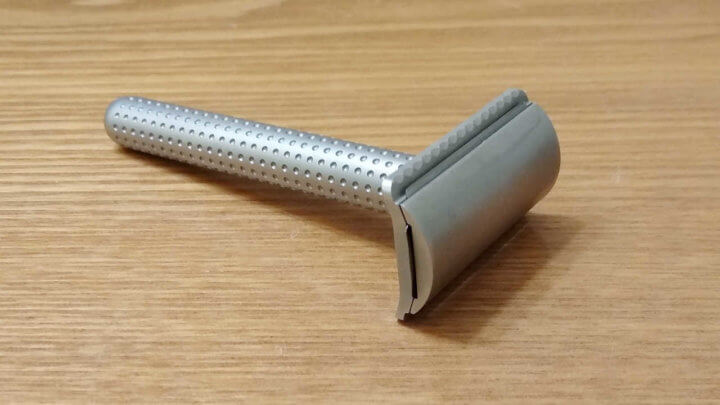 From the Tatara website:
"The Masamune Razor was the first TATARA shaving product that we produced. It is fashioned with the look of a classic safety razor but with unique lines of the future and, due to a minimalist design, can transmit our view supported by purity, elegance, and simplicity.
From a solid piece of material, we created a simple and sophisticated double edge razor that translates our vision into a consistent and precise shave…."
"To ensure maximum performance and longevity, we machine all the pieces from solid material and machined with tolerances up to 0,02mm."
Like the Henson above, the Tatara Masamune is artisan-designed with exceptional fit-and-finish. The head design has a 0.63mm blade gap and a -0.13mm blade exposure.
While not as heavy as some other razors out there (it's about 83 grams) I think the Tatara Masamune has a nice "heft" (it actually "feels" heavier than it is to me). And it's balanced just the way I like–more towards the head than the bottom of the handle.
I think this razor has a generous "sweet spot" and finding that just-right angle for shaving is easy and intuitive. Lather clogging and rinsing is a non-issue. I get just a bit of blade feel: enough to know it's cutting but in no way harsh or irritating.
Click/tap here to read my full review: My Golf Ball Razor – Tatara Masamune Razor Review
What Is The Best Mild Single Edge Razor?
[Note: Amazon, OneBlade, PAA, Rockwell, Smallflower, and West Coast Shaving links are affiliate.]
While this article concentrates on double edge razors, there are also a few good single edge razors as well.
Supply SE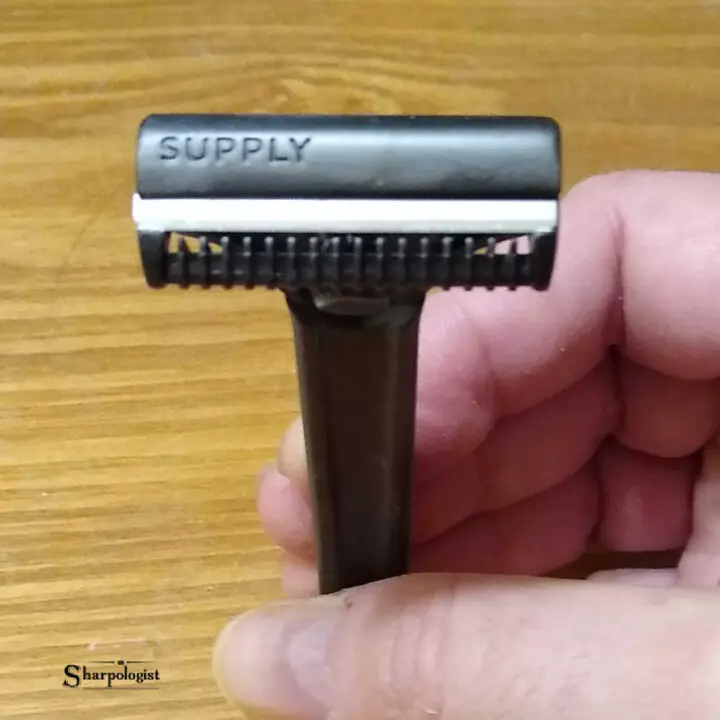 I find the Supply SE razor to be forgiving, drama-free and very effective. 
The Supply SE razor is very comfortable on the skin. Combined with a very generous blade angle window (Supply suggests a 15 degree angle but I've found just about any "natural" angle on the razor–like you might have with a mass-market cartridge razor–works fine) the Supply borders on the "stupid easy" and it's almost like I'm just wiping away the stubble.
As most other reviewers have said, I find the Supply SE razor to be efficient and exceptionally comfortable. I'm getting Baby's Butt Smooth (BBS) shaves from the Supply SE.
Click/tap here to read my full report on the Supply SE razor.
OneBlade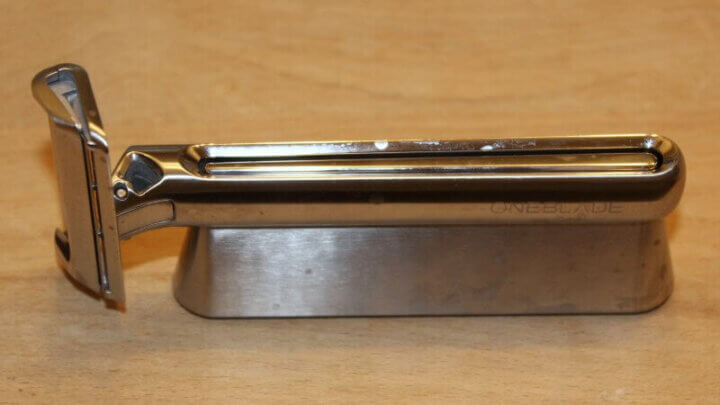 I make no secret that the OneBlade Genesis is one of my favorite razors–certainly my favorite non-DE razor.  Though it is a single edge design (vs. the double edge design of the rest of the razors on this list) and definitely in the "luxury tool" category, it uses a pivoting head design and a stiff Feather SE blade to great effectiveness.  It's almost as if the stubble is simply wiped away. The Genesis model is "least mild" while the "Hybrid" and "Core" models are milder still.
The OneBlade Genesis gives me the closest, cleanest, most consistent shaves I have ever had.  Areas that I had to "work at" a little more to get superior results with a regular razor (like directly under my chin) just aren't a problem with the Genesis.  It's like the best of both shaving worlds–the consistency of a modern pivot razor with the comfort and simplicity of the single blade of an "old school" razor.  For me it's a truly great shave with less effort.
Click/tap here to read my extensive review and coverage of OneBlade Genesis razor.
Blackland Sabre
The Blackland Sabre razor uses GEM-type single edge blades. Unlike vintage GEM razors that use a "flip top" razor head, the Sabre is a three-piece design similar to many double edge razors. Like the other artisan-made razors mentioned in this article, fit-and-finish is exceptional.
The "Level 1" model is designed to be relatively gemtle ("4/10" according to Blackland). The Blade Gap is 0.6mm.
I don't have a Sabre of my own but I did borrow one for a while. Personally I found the three-piece design a bit fussy when it came time to change blades and the shave was probably the "least mild" of the razors in this roundup. But the over-all experience was very good.
What Is The Best Mild Cartridge Razor?
[Note: Amazon, OneBlade, PAA, Rockwell, Smallflower, and West Coast Shaving links are affiliate.]
Multi-blade cartridge razors can be a challenge when it comes to a "mild" design: the very fact that there is more than one blade edge can complicate things considerably. However, I think there is a cartridge razor worth mentioning.
Gillette SkinGuard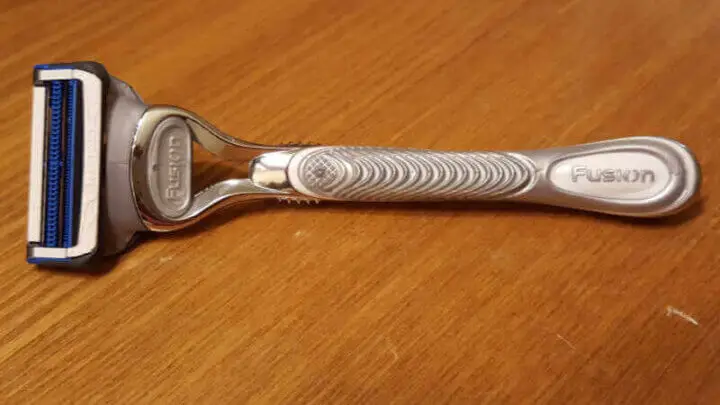 The Gillette SkinGuard is specifically designed for men with sensitive skin and prone to razor bumps. The Gillette SkinGuard uses a two blade cartridge with the blades are spaced too far apart for the "hysteresis" (e.g. "lift & cut") effect.
The main differentiator is the Gillette SkinGuard cartridge, a plastic strip in place of the middle three blades of the typical Fusion cartridge, essentially providing a skin-flattening surface while the strip's thickness raises the blade level slightly (in relation to the skin).
For more coverage on the SkinGuard click/tap here to read The Gillette SkinGuard Razor – Is This 2 Blade Cartridge Razor A Retreat From The Razor Blade Wars?
So Which Is Best?
All these razors provide a consistently gentle shave so it would be hard to go wrong with any of them from a performance perspective.
Performance-wise of the "mild" DE razors here, the Tatara Masamune is the stand-out for me.
If you're looking to try a mild DE razor relatively inexpensively, the PAA Original DOC is in a category usually reserved for the more assertive crowd.
For single blade razors the OneBlade Genesis stands out to me as a terrific razor for someone looking for a luxury shaving tool that is also forgiving on the face.
For a cartridge razor I think the Gillette Skinguard is a good compromise between getting a forgiving shave and its wide availability in "brick and mortar" stores.
How About An Adjustable Razor?
As I mentioned in the introduction, a razor's "mildness" is based on a number of design specifications.  But if you are worried about the razor's aggressiveness, why not consider a razor that can change the blade gap?  There are actually a number of adjustable safety razors that can be, well, adjusted, from mild to wild.  So like Goldilocks you can find a setting that's juuuuust right.
If you want to know more about fully adjustable double edge razors, click/tap here to read Is The Adjustable Razor Finally Catching On? What Is The Best Adjustable Razor?
Is there a mild razor that you recommend?  Leave a comment below! (Did you find this article useful?  Please share it!)