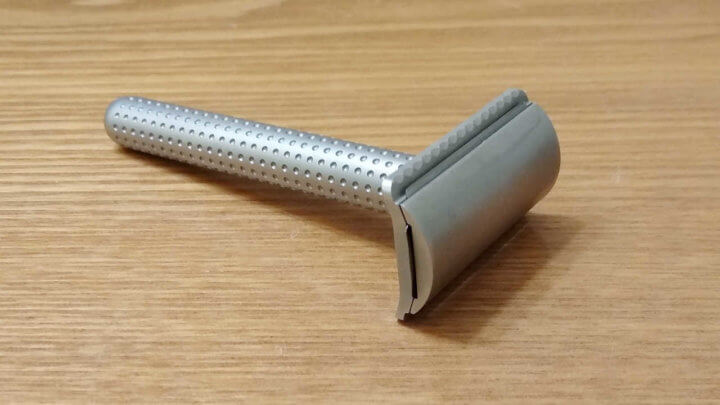 Interest in the Tatara Masamune double edge razor (and its variants) seems to be trending lately, so I thought I should add my own voice to the chorus.
Tatara Masamune Background
From the Tatara website:
"All TATARA products are 100% produced in Portugal, is CNC machined in AISI 303 high grade stainless steel, hand finished and sandblasted, in order to give the beautiful final effect to a high-quality product.
The Masamune Razor was the first TATARA shaving product that we produced. It is fashioned with the look of a classic safety razor but with unique lines of the future and, due to a minimalist design, can transmit our view supported by purity, elegance, and simplicity.
From a solid piece of material, we created a simple and sophisticated double edge razor that translates our vision into a consistent and precise shave…."
"To ensure maximum performance and longevity, we machine all the pieces from solid material and machined with tolerances up to 0,02mm.
Classic 3 pieces design
The Masamune series is in all aspects focused in simplicity and minimalism.
It features the simple and classic 3 pieces assembly design that will never get old or compromise.
Unique fitting system
Specially designed for the Masume Razor and one of the exclusive specifications. It is responsible for:
– High perpendicularity between handle and razor head which permits a better precision during the shaving:
– Symmetrical load distribution on the threads preventing excessive wear and increasing resistance.
Blade vibration-damping design
The wide contact area that supports the blade between the cap and base plate is one of the most important features of our razors.
It guarantees that the blade does not vibrate during the shave. Therefore avoids blade chatter and assures the smoothest shave possible."
Length (handle & head): 93.7 mm (about 3.6 inches)
Weight: 85 g (about 3 oz.)
Blade Gap: 0.63 mm
My Experience With The Tatara Masamune Double Edge Razor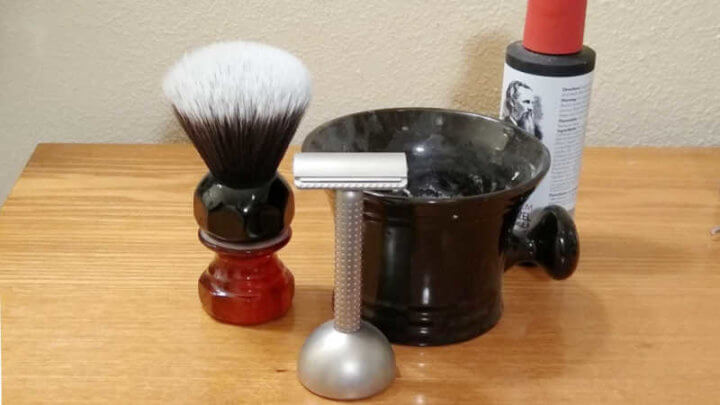 A "disadvantage" of running a shaving site is I have a lot of gear and some of it can languish in my "to try" queue for a while.  My Tatara Masamune razor arrived months ago and I'm just now writing about it.
I have the closed-comb, stainless steel model and I also got an open comb base plate.  Black PVD options are available.  A Masamune Nodachi version is also available with slightly different specs (and shave characteristics).
The razor comes in a box with a cork lining instead of the more common foam lining of many artisan razor presentation boxes.  I find it a bit odd-looking (presentation-wise) but attractive anyway.  Some Feather blades and a small instructional insert are also included.  My razor stand and open comb base plate was included separately and not as an insert in the box.
While not as heavy as some other razors out there I think the razor has a nice "heft" to it (it actually "feels" heavier than it is to me) and it's balanced just the way I like–more towards the head than the bottom of the handle.  When I first saw the razor handle I immediately nicknamed it "my golf ball razor" as the handle texturing is dimpled like a golf ball rather than the more common lining or diamond etching designs.  I thought to myself "there is no way this razor can feel secure in my hand."  (I was wrong.  More on that in a moment.)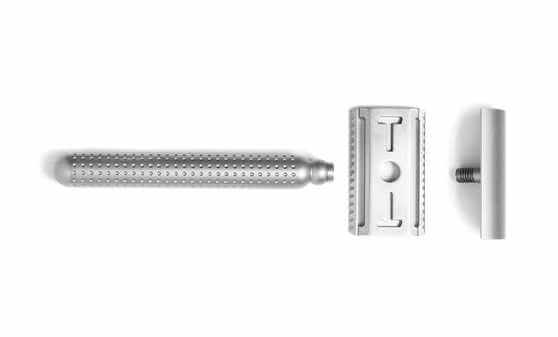 The razor's base plate and head mate to the blade in a fashion that sort of incorporates elements of the pin design and the bar design.  I have never experienced an issue with blade alignment with this razor.
I find fit-and-finish to be excellent.
My preference for "mild" razors is well-known.  The closed comb 0.63mm blade gap would normally place this firmly at the high end of "middle-of-the-road" but I also read that the razor's blade exposure is negative.  This combination makes the razor more efficient but more comfortable as well (click/tap here to read How Much Razor Aggressiveness Do You Really Need? for more a more detailed discussion).
Personally, I don't "tempt fate" by using the highly-efficient Feather blades.  I initially tried it with my "go-to" blade (Parker) and discovered that it paired just fine with the Tatara Masamune for me, so I stuck with them.
I mentioned earlier that I thought the "golf ball dimpled" design of the razor handle would not give me a good grip but I was entirely wrong.  Even though it is not as deeply textured as many other razors I have tried, I have never had a slippage issue with the Tatara Masamune.  In fact, I find it quite secure.
Maybe it's the design interaction of the blade gap and blade exposure, but I think this razor has a generous "sweet spot" and finding that just-right angle for shaving is easy and intuitive.  Lather clogging and rinsing is a non-issue.  I get just a bit of blade feel: enough to know it's cutting but in no way harsh or irritating.
I tried that open comb as well.  It too has a negative blade exposure but it is less negative than the closed comb.  As expected it shaved me more aggressively.  My personal preference was definitely the closed comb model!
Bottom line: I'm getting outstanding shaves with the Tatara Masamune razor, routinely achieving "BBS" without irritation with the closed comb model.  I should have tried this razor a long time ago.  It's since gone into my regular double edge (DE) razor rotation–which is saying something for me, since the other DE razors I rotate are all adjustable in some way (Parker Variant, Rex Ambassador, Rockwell 6S. Note that Amazon links are affiliate).
Conclusion
I find the Tatara Masamune razor to be excellent and suitable for beginner and experienced DE shaver alike.  Like many other artisan-made razors it is not inexpensive but I don't think you would experience "buyer's remorse" like you might with other artisan razors.
The Tatara Masamune razor is available at the Tatara website and also Maggard Razors in the US.
Do you have a Tatara Masamune?  What do you think of it?  Leave a comment below!