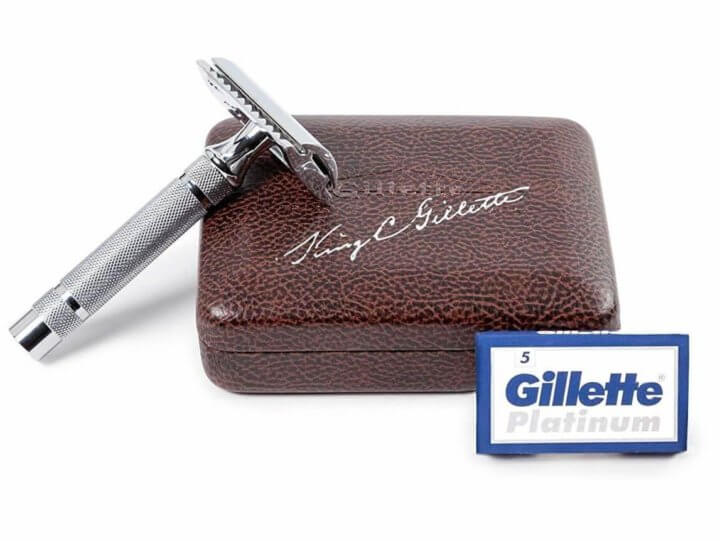 I just heard from my contact at Gillette that the Heritage razor has returned to Amazon, and the King C. Gillette razor line is expanding its presence.
"Gillette Heritage-Inspired Double Edge Razor"
Note: Amazon links are affiliate.
I just took a look over on Amazon and yep, the Gillette Heritage double edge razor is back.
Gillette considers the Heritage razor a "fun" and "surprising" product for the holiday season.  They also wanted to make a razor that was good enough for a collector.  It's not a replica but a modern razor that is "heritage-inspired."
When it debuted last year it was sold exclusively on Amazon.  And it looks like it will be this year as well.  I'm told that the design is unchanged.
As for the razor itself, I think the design is generally considered to be a relatively mild, "forgiving" razor–suitable for the beginner but usable for the experienced double edge (DE) razor user too.
For a complete discussion and review click/tap to read The New Gillette Heritage Double Edge Razor [Info & Review]
Gillette "King C. Gillette" Double Edge Razor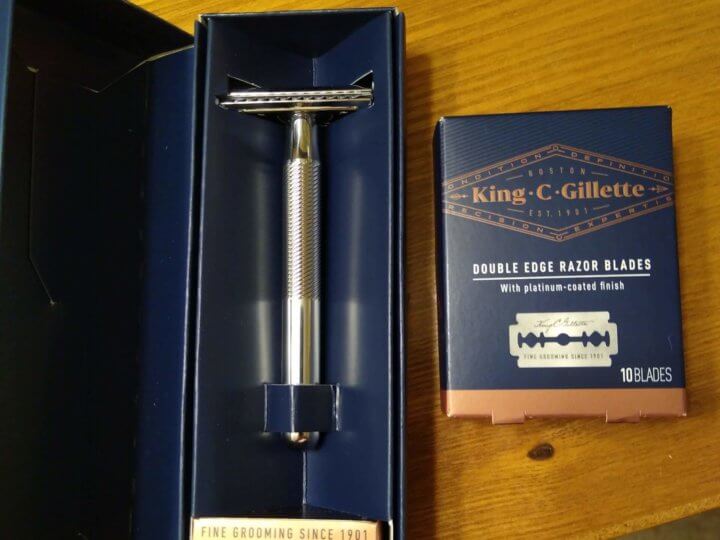 My Gillette contact also had some news about the King C. Gillette ("KCG") razor that has been selling at Walgreen's since earlier this year:
"King C Gillette is expanding to retailers including but not limited to Walmart, Target and Amazon. Currently available on the websites for all of these retailers, and will available in-store in early 2021."
The King C. Gillette double edge razor is a less expensive, more mass market-oriented razor, compared to the Heritage.
For a full discussion about the King C. Gillette double edge razor click/tap to read The King Is Dead, Long Live The King! A Review and A Week Of King C Gillette.
KCG Neck Razor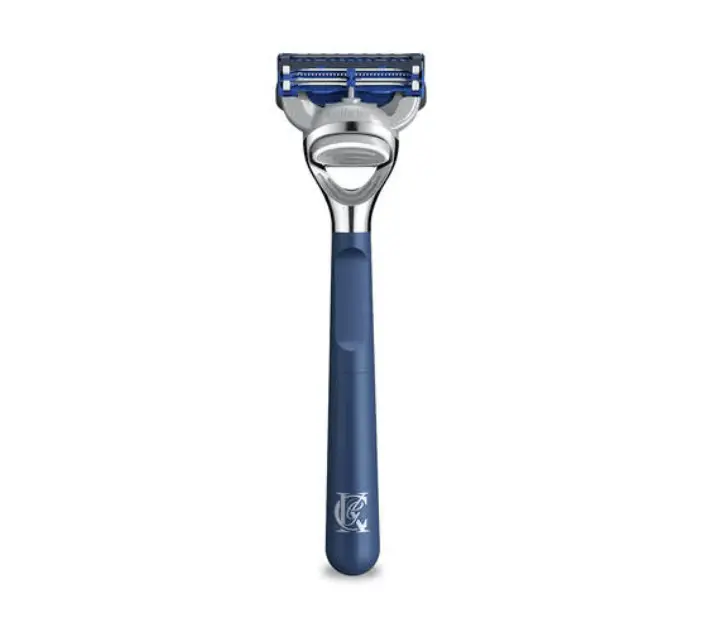 My Gillette contact also mentioned an expansion of the King C. Gillette product line with the announcement of the KCG Neck Razor (plus Amazon link).  This razor is targeted specifically for "mild" neck shaving and uses the two blade Gillette SkinGuard cartridge.
For more information on SkinGuard click/tap to read The Gillette SkinGuard Razor – Is This 2 Blade Cartidge A Retreat From The Razor Blade Wars?
Conclusion
I think Gillette is probably trying to "walk a tightrope" here.  On the one hand I think they've realized that the razor consumer may now be getting skeptical (or at least more informed) of the true benefit and effectiveness of the sheer number of blades available on a razor.
On the other hand they also have to protect the margins and profits of these razors by distinguishing the usage of razors like the Heritage and KCG lines: note that the KCG double edge razor is promoted as "Designed for edging…" and the Neck Razor is promoted for the, well, neck.
But I also think this is generally good news for both the wet shaving "enthusiast" and the "newbie" who may be getting interested in old school shaving.  It really looks to me like Gillette has recognized it's not just a small, niche' market but rather a way to both "get back to its roots" and also to provide an alternative to the hysterisis ("lift and cut") technology that many of its consumer razors are based on.
What's your view about all this?  Leave a comment below!