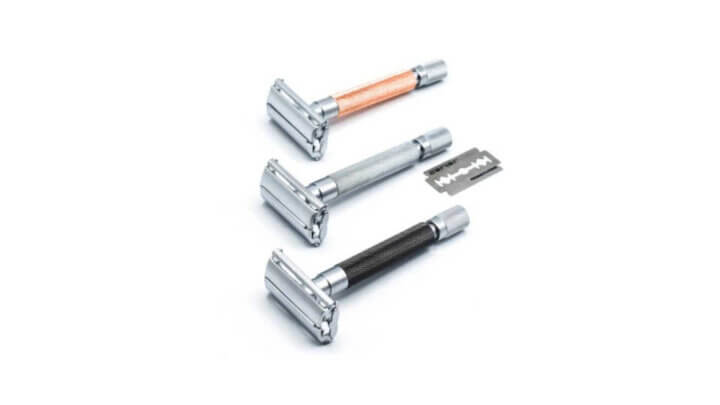 Parker safety razors has a new model for 2021, the 74R.  Here's the low-down of this heavy twist-to-open (TTO) double edge razor.
Parker 74R Razor
From the Super Safety Razor website:
"*New Model for 2021*  The 74R-SC TTO safety razor is crafted with a handsome satin chrome finish for a luxuriously close and comfortable shave. It has an aggressive textured handle for grip, a nice heft and a wonderful balance. With its traditional butterfly twist-to-open design, changing blades is a snap, making it an excellent razor for new and experienced wet shavers!
Razor type: Butterfly Open
Weight: 3.4 oz.
Length: 4.0 in.
Handle Material: Genuine brass frame, satin chrome electroplated finish" (Ed. Note: see also below)

There are three finishes available for the 74R (as shown above): Satin Chrome, Graphite & Satin Chrome, and Rosegold & Satin Chrome.  Parker is moving to from powder coatings to electroplated finishes.
Shaving products with Rosegold finishes appear to be becoming more popular lately.  It's easy for me to see why: under the right light the look really "pops" and gets attention!
My Experience With The Parker 74R Razor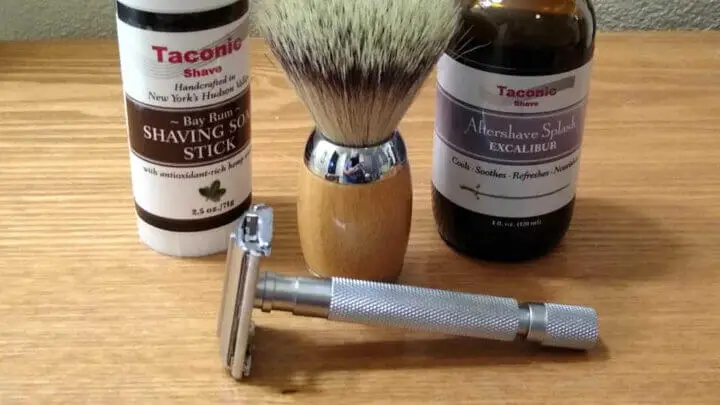 Note: I received a sample 74R without cost from Parker.  However this review is my personal opinion and has not been reviewed or approved by Parker. 
While the 74R may not be the heaviest double edge razor Parker makes (that honor goes to the 98R at 4.3 oz.) it is among their "heavyweight" class and feels substantial in my hand.  I also quite like the balance: the center-of-gravity is more toward the head than the bottom TTO dial but perhaps not as far up as some other Parker razors I have used.
The head of the 74R razor is the same design as their other TTO razors.  Opening and closing action is a bit "floppy," like most other TTO razor designs, but not overly so and quite adequate.  The blade symmetry is dead even and I don't experience any problems with flipping the razor sides as I shave.
I find shaving with the Parker 74R much like their other TTO razors (see my review of the 99R and the 96R).  I think the aggressiveness is middle-of-the-road (or just a bit more) but with a generous blade angle range (meaning finding that "sweet spot" is pretty easy).  So I think this razor, like many other Parker razors, is suitable for a wide range of shavers.
Conclusion
Note: Amazon, Smallflower, and West Coast Shaving links are affiliate.
Parker razors have been around in the US since 2005 and continues to make incremental improvements in their line of razors.  They are widely available from a number of both online and brick-and-mortar sources (including Super Safety Razors, Amazon, Maggard, Smallflower, Shave Nation, and West Coast Shaving, just to name a few).  Parker has a reputation as a brand with a very good price-to-performance ratio: they leave the exotic designs and materials to the niche' artisans.
The Parker 74R razor with its TTO design, availability in different finishes, and predictable performance characteristics make it a good choice for the value-oriented shaver.
Do you have a Parker 74R razor?  What do you think of it?  Leave a comment below!