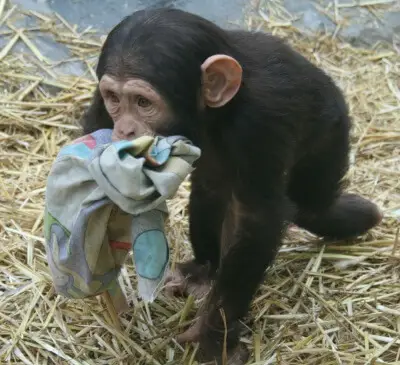 Parker Safety Razor has evolved significantly over the past few years, having "hit its stride" as a double edge (DE) razor manufacturer and becoming a more important player in the traditional shaving community. I quite like my Parker model 92R
–in fact it's in the top 3 of my razor collection (and I have a lot of DE razors).
Parker
Note: Amazon links are affiliate.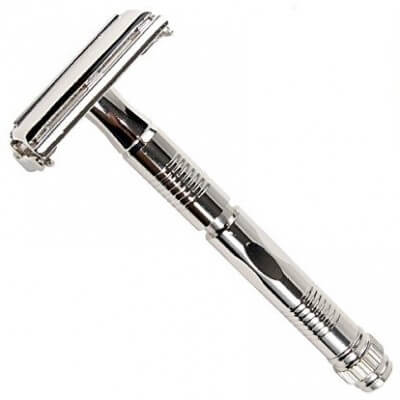 My first exposure to Parker razors came soon after starting to make my shaving videos. I wanted to have a long-handled razor to help demonstrate DE razor angle and technique, and the look of the Parker 90R
seemed to fit the bill. At the time they were mainly available off eBay from the user "Howard1616." This turned out to be "Howie Woda," who now runs a more formal business, "Super Safety Razors" and whose company is the distributer for the Parker Safety Razor products in the Americas and Canada. I asked Howie to give me a run-down on Parker and how his business came about.
Parker Safety Razor was formed in 1973. The company is family owned business, owned by the Grover family in India. I work closely with Mr. Deepak Grover who is one of the company's principals. Deepak and I formed a partnership when we launched Parker Safety Razors in the U.S. by selling the 90R, 60R
and 22R
models in 2005. Early in 2006 several of the "early wet shaving" web retailers started carrying our Parker 90R model. The number of retailers that carry our offerings has increased steadily and we view them as our partners, not just customers. Many of the best ideas for product improvements, new products, and service come from our retail partners.
In addition to being close friends, Deepak and I work together on company direction, product design and new products. Hardly a day goes by where we do not correspond on our direction and "what next". We strive to constantly improve our products, reputation and user experience. We will not bring a product to market that we would not use ourselves (and we personally test every product). We both are very proud of our products, our retailers and the service and products we provide. Over the past few years vast improvements and additions have been made to the Parker Safety Razor product line. Here are some of the highlights:
In 2006 we launched our 3 piece model razors. Our 71R
, 89R
and 91R
are the traditional razors that were launched in 2006 and are still popular today. These razors have undergone continuous improvement with new dyes cast and additional weight added over the past years. Some of the razors are actually 30-40% heavier than they were several years back.
In 2009 we launched our Horn Handle Razors. We have horn razors with genuine horn (not faux horn). The first horn handle razors introduced were our 11R and 12R safety razors. Subsequently we have introduced horn razors that are Mach 3 and Fusion Compatible.
Our Butterfly Razor Head (TTO head) was re-engineered in 2010. The butterfly doors were increased almost 2.5 fold in thickness for additional weight in the front of the razor. The additional thickness also makes for a more durable head. The shaving angle was also changed to deliver a less aggressive and smoother shave. The head took almost one year to design and perfect before it was introduced. Additionally some models were bolstered with thicker brass frames. This increased the weight of the razors and improved the balance. Examples include the Parker 22R, 60R and 90R.
In 2009 we introduced Shaving Brushes to the Parker Safety Razor product line. We launched several brushes with various brush knots and handles. We have added several new models over the past year as well.
In 2009, Shavette/Barber Razors were added to the line. The Parker SR1
, SRB
, and SRW
are used now not only by wet shavers who like a straight edge razor with a replaceable blade, but by many barbers as well. The clip style fastener on these razors has been very well accepted. A "push type" razor insert to hold the blade is something we are currently investigating.
In 2010 Shave Soaps were added to the Parker Line.
In 2011 we introduced the Parker 92R which is a heavyweight TTO razor and the Parker 29L
"Unisex Razor". The 29L was geared for women with its' long handle, but we've found many men have purchased it for their own use too. The TTO head on these razors is the Parker "2010" TTO head.
Over the past couple of years, various travel accessories have been introduced in addition to new razor styles. We now offer a full range of leather cases and travel bags that will protect your razors, brushes (and fingers).
The Parker 3 piece head is currently being re-engineered with a launch expected in 2012. The prototype head is less aggressive than our current 3 piece head. Our initial feedback is that the resulting shave is very smooth and comfortable.
It's clear that Parker has made some significant investments in the wet shaving arena. Within the past few years I think they have made large strides in not only improving the quality control of their existing razors but also their newer designs and engineering as well.
Have you purchased a Parker product recently? What do you think of it?  Leave a comment below!
Related Post: The Evolution of Parker Demonstrated: the 90R