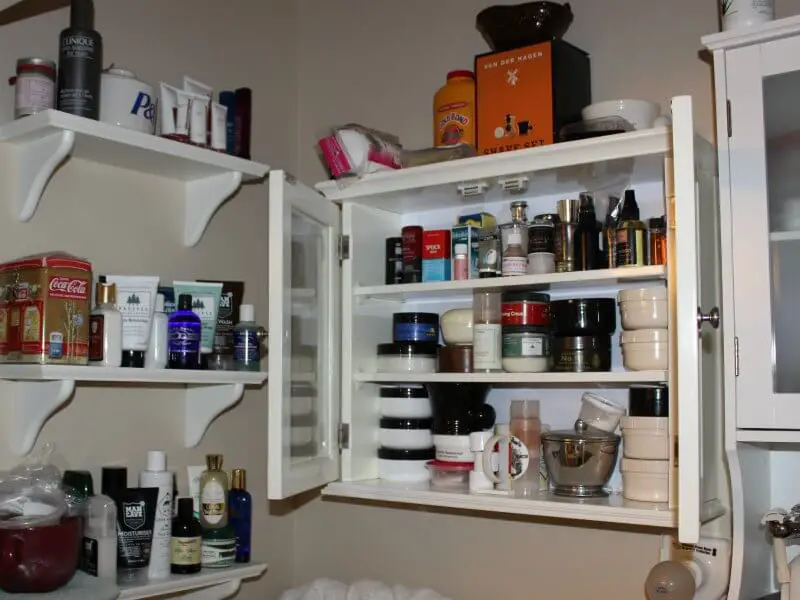 Ever since I started making shaving videos, people have asked me what my favorite shaving products are.  I've always resisted answering because I didn't want to make it sound like I was making a blanket recommendation.  But after all this time, my "short rotation" has been pretty stable for my circumstances (i.e. when I'm not testing something!) so maybe it's time for me to discuss my favorite shave products.

My "Mileage"
I'm turning that old shave geek expression "Your Mileage May Vary" (YMMV) back on itself.  These are products I like because of my personal circumstances.  The two most important ones are that I prefer products that are strongly scented and lingering (I have been cursed by a relatively poor sense of smell), and that I have very "hard" water.  I also tend to use products more roughly than usual, so a good build quality is a consideration too. I gravitate toward "milder" razors because of all the other products I try (if a product does not protect well I get razor burn on my neck fairly easily.  I also seem to have a predisposition to ingrowns on my neck as well.  A complication is that those shaving "boo boo's" take a long time to heal.  I just found out why, too: I was recently diagnosed with "late-onset" type 2 diabetes).  So with that background in mind, here are my favorites.
Before The Shave Favorites
Amazon links are affiliate.
If I shower immediately before shaving I don't need to use a pre-shave product.  Running copious amounts of hot water over my face, along with a moderate scrubbing with a soaked wash cloth (no soap), works well for me.  For the times when I don't shave immediately after showering, I clean and hydrate my face before shaving.  My favorite pre-shave cleansers include:
Favorite Shaving Creams
I've tried a lot over the years.  I currently have 35 shaving creams in the shave den, plus another dozen or so samples.  Most perform very well but the ones that stand out for me include:
For "brushless" products I prefer Cremo Cream
and Lucky Tiger.  Both get the job done well when I'm in a hurry and don't have time for lathering with a brush.
Favorite Shaving Soaps
Yep, I have a bunch of shaving soaps too…28 pucks (not counting samples).  Soaps seem to becoming more popular than creams: they're probably easier for artisans to produce with ingredients that are both good quality and reasonably priced.  There are many excellent shave soaps out there but these are my favorites:
Favorite Shaving Brushes
I've collected quite a variety of shaving brushes over the years, 19 now, from my first grocery store boar brush from Burma Shave (ghastly brush…) to luxurious silver-tip badger models like the Shavemac Variable Loft Brush (the highest quality badger hair I have experienced).  But I have discovered that–for me–the comfort of the brush handle in my hand is as important as what the hair is made of.  These are the brushes I keep reaching for on my shelf:
Favorite Razors
When I first became interested in traditional wet shaving there were far fewer choices than there are now.  Merkur was the 800 pound gorilla and pretty much the only choice other than vintage razors.  Now there are established brands like Edwin Jagger and Parker, a number of excellent artisans like Above The Tie, and even some pretty decent Chinese knockoffs at the cheap end of things.  But these razors are on the "short rotation" out of my 35 DE/SE razors when I'm not trying something new:
Favorite Toners
I have discovered that a thorough after-shave cleansing reduces the amount of irritation and predisposition to ingrown hairs I get.  I will do a warm water rinse then soak a cotton cosmetic pad in a toner, wipe down the shaved area, then follow with a cold water rinse.  The products that seem to the best job for me include:
Favorite Aftershaves
Aftershave balms tend to be a little tricky for me.  My home in southern Texas tends to get very hot and humid in the Summer, and very dry in the Winter.  So my favorite products tend to wax and wane with the weather and the seasons:
So there you have it, the products that I keep coming back to in my individual circumstances.  I'm not recommending them to you but I am suggesting that you explore the products that are out there to find what works best for you!
Related Posts:
Get Ready! 5 Pre-shave Soaps That Really Work
Lucky Tiger's Success Comes From Decades Of Consistent Quality
Would Admiral Lord Nelson Enjoy This Shave? Truefitt & Hill Trafalgar
What Is The Best Shaving Cream?
What Is The Best Shaving Soap?
Bevel
Hyperglide: Is King Of Shaves New Razor A Game Changer?
What Is the Best DE Razor?
Let the Great Bear Take A Swipe At Your Face: Ursa Major