King Of Shaves recently announced Hyperglide, a new razor that does not require shaving cream, gel, foam, or soap.  There's no classic lubrication "strip"–the the entire face of the cartridge is coated with a lubricant that is activated by water.  It just came out in the UK and will shortly be available in the US at select Target stores and target.com.  I was lucky enough to get one of the first units available in the US and I have been using it for a while now.
Hyperglide Technology
Lubrication strips for razors have been around since the 1970's.  Ostensibly made to help compensate for bad prep and poor shave lather, lube strips soon became mostly a marketing gimick to get consumers to change cartridges more often.  And lube strips haven't changed much since then.  Schick made an attempt at something new with a "hydrating gel reservoir" in their Hydro razor line, but that is supposed to "hydrate your skin" to help "reduce friction on repeat strokes."  Most people found the gel left a sticky residue, especially if they used a good lathering shave soap or cream.  Some women's razors have used gel or soap-like materials but the cartridge is so large (made for shaving legs) that it makes shaving areas like the face difficult.
King of Shaves Hyperglide coating is made specifically to lubricate the skin on contact with water: the entire front surface of the cartridge creates its own shave media.  King of Shaves CEO Will King discussed the technology in his Hyperglide launch presentation:
In addition to the Hyperglide coating, the razor features improvements to the cartridge pivot, an easier cartridge replacement process, and (apparently, to me) slight changes to the cartridge blade's angle and spacing to make rinsing easier, compared to their Azor razor.
While Hyperglide is a five blade razor (sigh!) with a trimming blade on the back of the cartridge, King of Shaves is actively investigating using the technology in other types of razors, including a double edge razor!
So How Does It Shave?
Pretty damned well.
I get an excellent shave using only water with this razor.  For me it works best with very good shave preparation: either shaving right after a shower or using a good prep soap like MR GLO
, plus generous rinsing.  As long as I keep my face wet and rinse the razor occasionally I can get a damn fine shave (DFS) with one or two passes, and almost baby's butt close (BBS) with three passes–yes, I've done a three pass shave with just water.  The cartridge is just a tad large for me to get BBS all over; I always seem to have a tiny bit of stubble left on a couple areas of my neck.  But that's only "by feel"…it looks just fine.
Even more surprising to me, I didn't get any irritation.  No razor burn, no ingrown hairs, no nicks or cuts.  Nothing.  And no residue.
If I used less prep (say, just rinsing with hot water for 30 seconds before starting) and only water, the shave was a little less comfortable but still acceptable for a DFS quality result, again without irritation.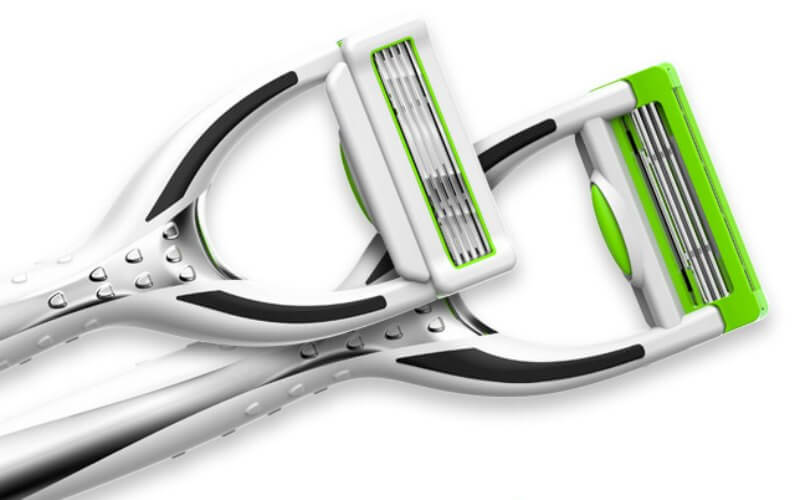 Trying different shave lather products produced a variety of results for me (though all were entirely acceptable): "thinner" products like shave oils and non-lathering gels provided better shaves, while "thicker" products like traditional shave lather seemed to give me a shave that was comfortable but maybe not quite as close (but still quite good).  It seems to me that Hyperglide likes to get as close to the skin as possible for it work work well.
Will Hyperglide make me throw all my DE razors, brushes, creams, and soaps into the waste bin?  Well, no.  I'm a shaving snob and I admit it–I enjoy the shaving experience too much.  But will I keep one in my office and take one when I travel?  Absolutely.  And for the general public?  In my opinion Hyperglide is a real step forward in razor technology and is a game-changer for mass-market razors.
Hyperglide is available now in the UK through retailers Boots, Tesco, ASDA, and Sainsbury's.
Related Posts: