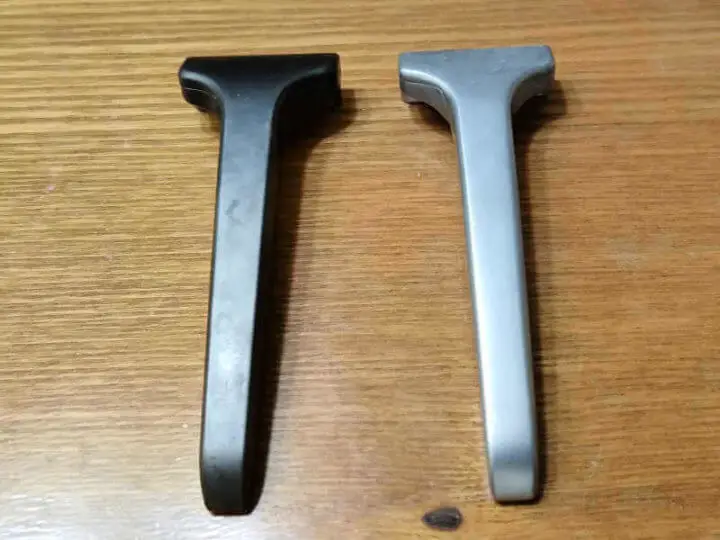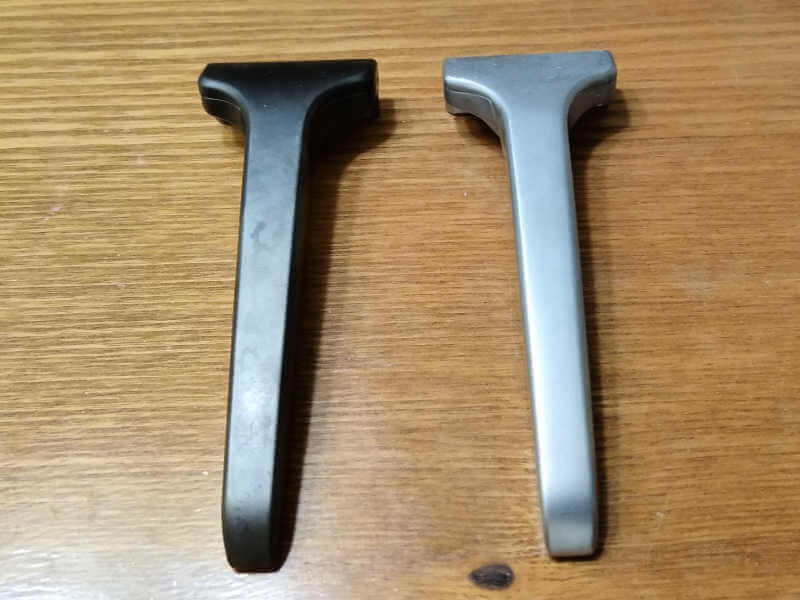 [Updated October, 2020] Supply recently launched an "alloy" version of their Single Edge razor that uses Injector blades.  I bought one to compare it to their flagship stainless steel version.  Here's my alloy Supply razor review.
Some Brief History (Plus A "Shark")
[Note: Supply links are Sharpologist affiliate.]
Sharpologist has been involved with Supply pretty much from its beginning:
Supply Provision's Single Edge Razor (2015)
Supply Single Edge Razor Production Version (2017)
Supply Injector V2 Razor (2018)
An Interview With Patrick Of The Supply Single Edge Razor! (2018)
They have grown from a single product with an "office" in their garage to a robust company a complete product line, several employees, and their own "headquarters" office.  And in late 2019 they created quite the buzz with an appearance on TV's "Shark Tank"–
The Supply Single Edge razor made with Stainless Steel has consistently appeared on Sharpologist's "Most Popular Products" list (see the "sidebar" listing on most pages of the website) so it's been a popular item with wet shaving enthusiasts.  But what about a lower cost version?
One of their newest products is an zinc alloy version of their flagship razor.  What's the difference?
Alloy Vs. Stainless Steel
From the Supply website:
"Our ALLOY razors are made from die-cast zinc alloy, coated with aerospace grade PVD chrome. Our STEEL razors are made from 100% solid stainless steel.
Both razors offer the same shaving performance, rust resistance, and shaving qualities. They both qualify for our 100-day trial and 100-year warranty. The ALLOY versions weigh roughly 10% less than the STEEL versions.
Our ALLOY razor is made to exacting specifications from die-cast zinc alloy. It weighs roughly 95 grams (or about 10% lighter than STEEL).
Not being satisfied with the status quo, we specified Physical Vapor Deposition (PVD) as our coating process for the ALLOY razors. Most safety razors use a traditional electroplating process that can chip, fade, and peel over time. We use an entirely different process.
PVD is an extremely durable coating that is typically used in Aerospace and Automotive applications. As far as I'm aware, we are the only razor manufacturer that uses this process to coat zinc-alloy razors. The result is a stunningly handsome finish that will last long enough to pass down to your grandkids."
My Experience With The Supply Alloy Single Edge Razor
I've used the Stainless Steel version of the Supply Single Edge razor for some time now, so I think I can compare and contrast the shave I get with the Alloy version pretty well.
In short, for me the shave itself is virtually indistinguishable between the two Supply razors.  The Stainless Steel razor is a heavyweight razor in the first place so a 10% reduction in weight is barely noticeable, as is a very subtle change in the center-of-gravity (e.g. balance).  Loading Injector-style blades is just as quick and easy as the Stainless Steel version.
The base plate specifications for the Mild, Classic, and Aggressive settings are the same between razors.  I prefer the Mild plate myself (I like mild razors in general).
I give the "Alloy" Supply Single Edge razor a 4.5 out of 5 stars.
Conclusion
The Supply Single Edge razors are solidly built and the choice of shave settings make them a good option for just about any shaver.  I think the shave characteristics of the new, lower-cost Alloy version are almost identical to the Stainless Steel version so if you are looking to try a Supply razor at a more budget-friendly price you can do so with confidence.
Do you have the Alloy version of the Supply Single Edge?  What do you think of it?  Give it a rating and be sure to leave a comment or question below!