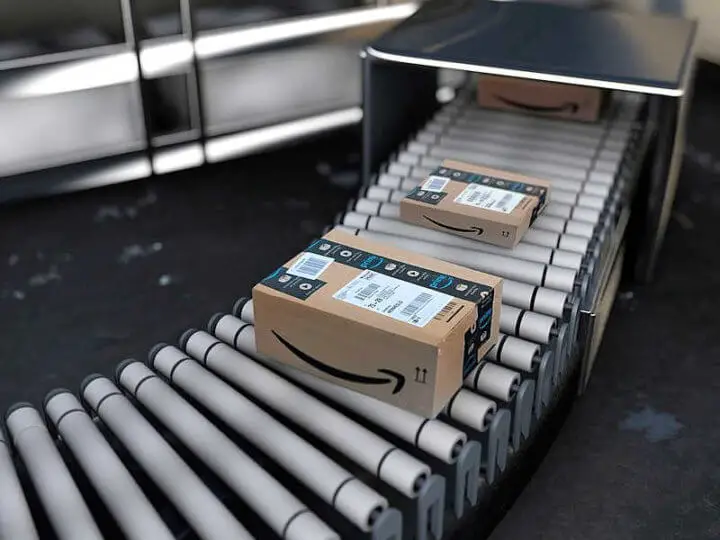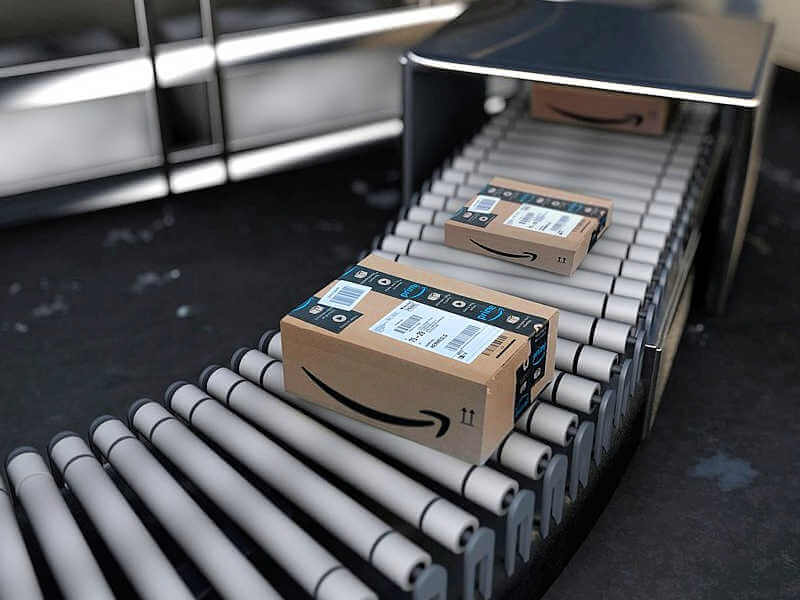 While some may argue that Amazon's dominance in the marketplace is bad for business, there is no denying that it has changed the way we shop, offering a wide variety of products and services that are convenient and easy to access for consumers. For better or worse, Amazon has made it possible for us to purchase items with just a few clicks.
Do you have an Amazon gift card or credit burning a whole in your pocket?  Here are 10 well-regarding premium safety razors you can buy off Amazon for about US $150 and up.
[Note: Amazon links are affiliate.]
Rex Ambassador (X 4)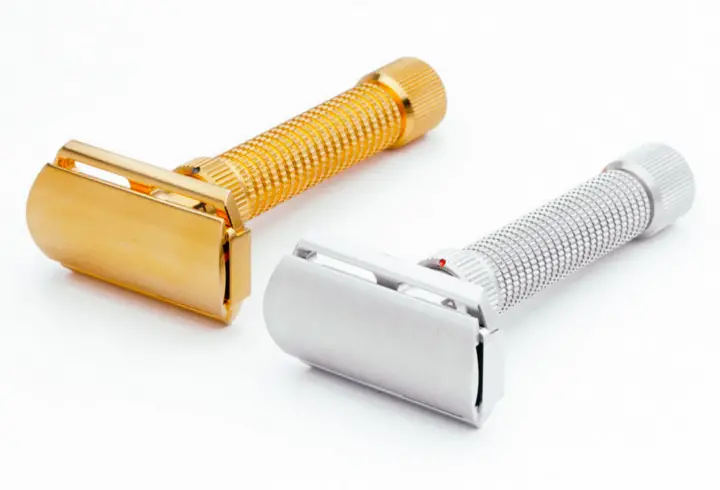 I've used the original Ambassador adjustable safety razor for a while now and its performance has been excellent for me:
Rex Supply Co. Ambassador Adjustable Stainless Steel DE Razor, RSC-101
Military Grade Stainless Steel
Standard Handle
I found the DE angle "sweet spot" quickly and the shave is effortless.  The Ambassador's thinner head makes getting into tight spots like under the nose easy for me to deal with.
The razor rinses easily and I have not had any lather clogging problems. 
Now Rex has made some variations on the Ambassador, and some of them are available on Amazon:
Rex Supply Co Ambassador XL DeLuxe DE Safety Razor (RSC-107G)
Long Handle For Better Grip
24K Gold Plating
Rex Supply Co. Ambassador DeLuxe DE Safety Razor, RSC-101G
Standard Handle
24K Gold Plating
Rex Suppy Co. Ambassador XL DE Safety Razor, RSC-107
Military Grade Stainless Steel
Long Handle For Added Grip
The "adjustability" range is quite wide, going from very mild to very aggressive, and the adjustment mechanics are smooth and reliable.  The only nit-pick I have is that the dial marker is a bit small for my less-than-20/20 eyesight.
Click/tap here to read my full review.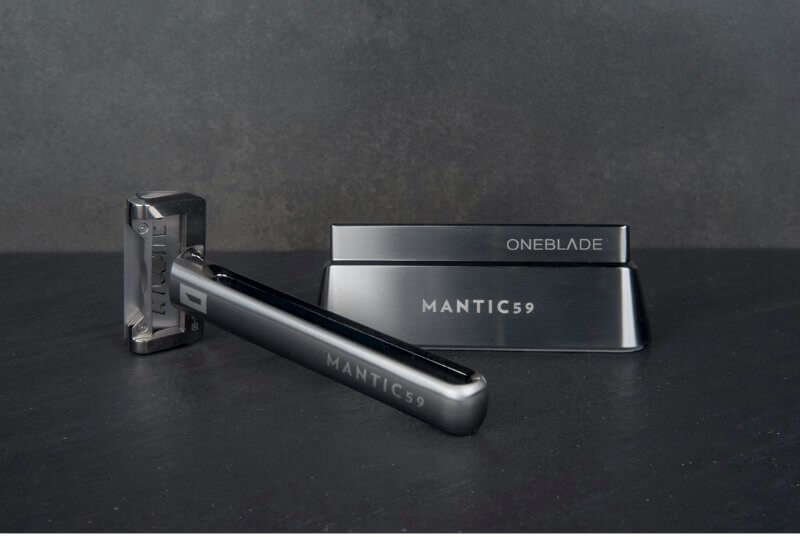 Anyone who has followed me for any length of time knows I really like my OneBlade Genesis razor: it's easily my favorite razor. I get close, comfortable, and consistent shaves with my Genesis. I would say that it gets 75% of my time shaving when I'm not specifically testing another razor.
OneBlade razors have a reputation for being quite mild but Genesis is "less mild" than the other models. I've written extensively about OneBlade. Click/Tap here to read "Is OneBlade The Perfect Razor?"
Timeless razors have a reputation of exceptional fit-and-finish and shave well. This razor is the "mild" version, similar in performance to a Feather AS-D2 (see below), with little blade feel but a good shave. It features a "scalloped" head that proponents say provide a smoother shave across the skin.
Like the Timeless Stainless Steel, this razor is also the "mild" version, similar in performance to a Feather AS-D2 (below) and also features the "scalloped" head.  However this razor is made with bronze and has a different handle design.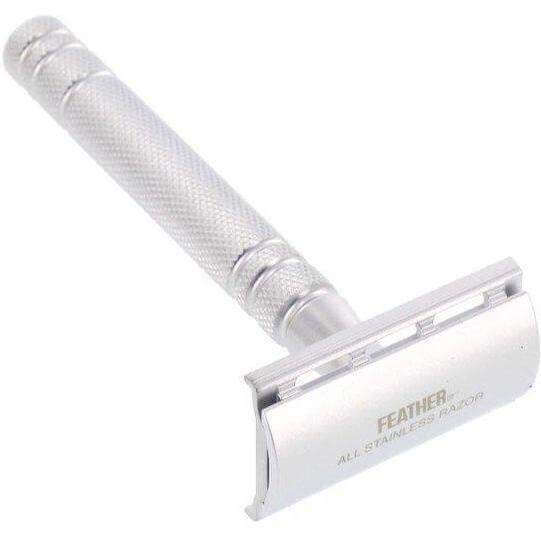 Not long ago the Feather AS-D2 All Stainless Steel razor was considered the high-end double edge razor.  Now it's practically a "bargain basement" in its class: the past couple of years have seen an explosion of artisan-made, luxury-priced razors with premium materials. The Feather All Stainless is in its second generation now (that's where the "D2" comes from). 
I find the fit-and-finish, weight and balance of this razor excellent: enough "heft" to feel solid in my hand, with the balance weighted toward the head where I like it.  
This razor is well-designed and well-built but has a reputation as being very mild.  You will want to use a high performance blade for best results.
Click/tap here to read more about the Feather AS-D2.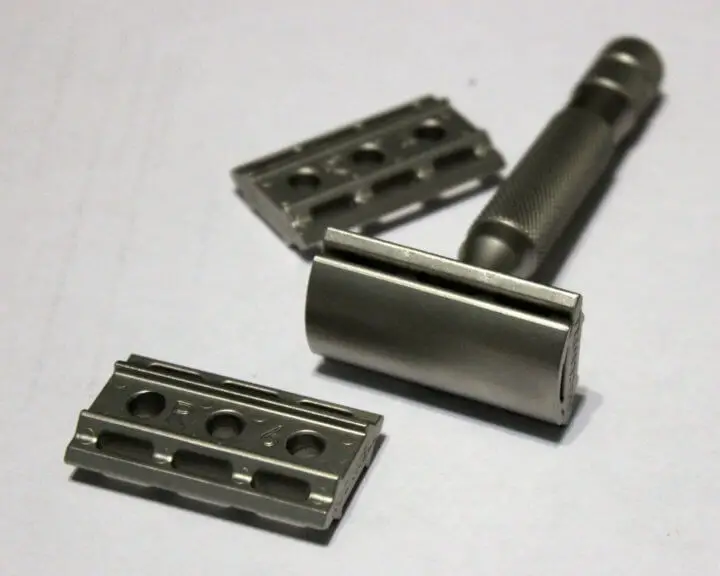 Sharpologist has highlighted Rockwell Razors before, starting with their Kickstarter project, an interview with the founders, examining their prototype, and finally looking at their first production version.
The Rockwell 6S is not "adjustable" in the same way that most other "adjustable" razors are. It is more correctly "customizable" rather than adjustable by the fact that it comes with three different base plates, with each plate being "flippable" to create six settings. Blade gaps:
R1: 0.008″ (0.20 mm)
R2: 0.014" (0.35 mm)
R3: 0.019" (0.48 mm)
R4: 0.024" (0.61 mm)
R5: 0.027" (0.69 mm)
R6: 0.031" (0.79 mm)
My shaves with the 6S have been excellent.  And like other "adjustable" razors I have tried I can use a wider range of blade brands than nonadjustable razors.  I prefer the R2 or R3 setting.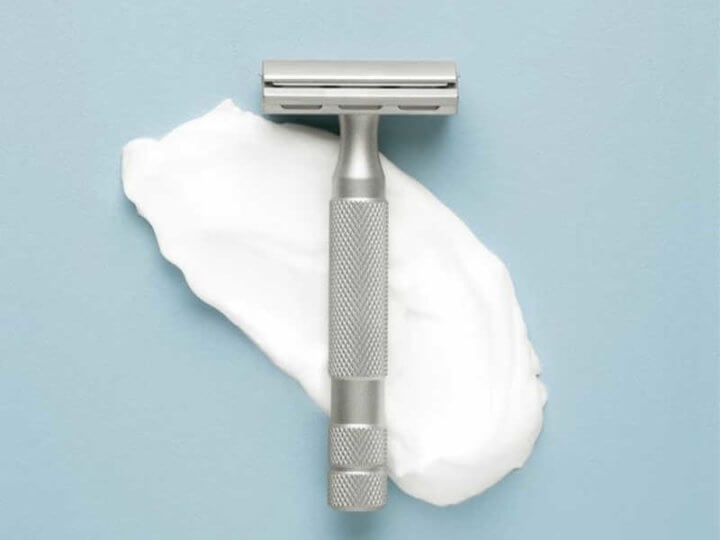 I think this razor feels well-built and hefty with good weight (albeit near the upper end of what I want as a comfortable weight) and balance.  I find the handle length and texturing very good…I doubt this razor will ever easily slip through my fingers.
The adjustment dial is a bit tight for me to adjust with wet fingers, so adjusting a shave setting "on the fly" isn't quite as convenient as some other adjustable razors, but certainly do-able
There is a fair amount of blade feel from the razor.
The head is on the larger side, which can make getting into tight spots (like under the nose) more of a challenge.  But if you would be comfortable using a Merkur Futur adjustable razor you shouldn't have any trouble with a Rockwell T2.
One very noticeable aspect of the Rockwell T2 razor is the water flow-through in the head–while shaving, rinsing the razor's head in the sink after clearing a section of stubble results in a miniature waterfall from the razor back into the basin.  I doubt anyone will have any trouble with this razor clogging!
Click/tap here for my full review of the Rockwell T2.
Summing Up
The best safety razors are not always the most expensive. You can find a great razor that will last you for years without spending a lot of money. Premium Amazon safety razors are a great option for anyone looking for a luxury razor.