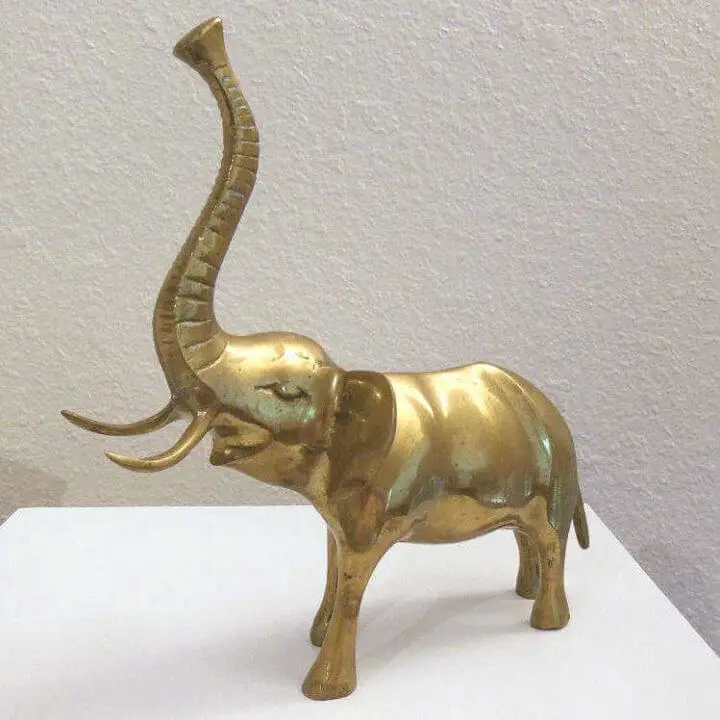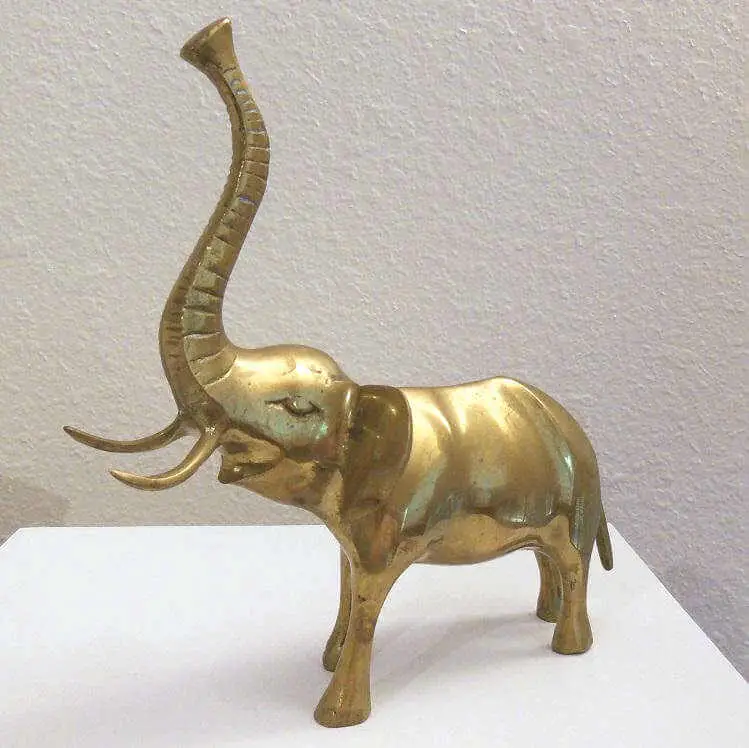 Back in 2018 I first wrote about how to shave "down there" after I got a sample kit from Manscaped, the Manscaped Perfect Package 2.0. The article was pretty well received so when Manscaped reached back out to me recently to offer their new Manscaped Perfect Package 4.0 for an updated article I decided to take them up on it.
Sharpologist has touched on body grooming a few times over the years with some manscaping reviews, but nothing really all-encompassing. So I thought this might be a good opportunity write something more complete that includes an excellent body grooming kit besides.
The new Manscaped Perfect Package 4.0 body grooming kit includes a wet/dry hair trimmer, a toner, and a moisturizer. A DE razor is offered but not supplied in this updated kit. That's a change–more on that later.
The Manscaped 4.0 Kit Review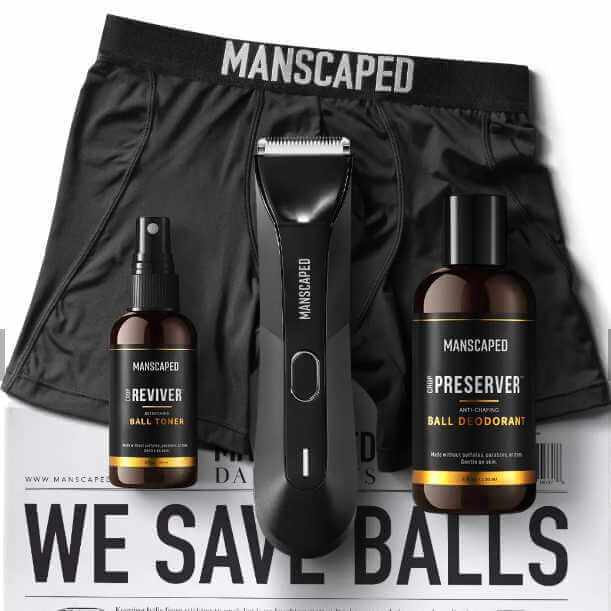 Manscaped sent me their "The Perfect Package 4.0" kit to use. Although they concentrate on "below the belt" grooming, the products are certainly usable for other "manscaping" tasks like chest, stomach, legs, etc. However if you decide to manscape multiple parts of the body (avoiding the pubic region!) take care to thoroughly clean and sanitize the equipment before each use.
What's included:
"The Lawn Mower" personal trimmer (and charger)
"Crop Preserver" moisturizer and deodorant
"Crop Reviver" toner & refresher
"Magic Mat" disposable paper shaving mats
"The Shed" travel/storage bag
The Manscaped Lawn Mower 4.0 Rechargeable Cordless Trimmer
This is a cordless, rust-resistant, waterproof trimmer with a built-in rechargeable battery. It features a replaceable ceramic blade module to help avoid nicks and snags. A 7,000 RPM motor (up from 6,000 RPM in previous models) can handle coarse and curly hair without tugs and pulls. The unit also includes a couple of snap-on hair combs with different reduction levels, and a cleaning brush. The trimmer will run about 90 minutes from a full charge (up from 60 minutes in previous models). Sharpologist has done a few manscaping trimmer reviews in the past and in comparison The Lawn Mower is pretty complete.
Crop Preserver
This "powerful moisturizing "anti-chafing ball deodorant" that "keeps you fresh & hydrated." The ingredient list has been tweaked over the years. Here's the latest.
Ingredients:   Water, Tapioca Starch, Caprylic/Capric Triglyceride, Glyceryl Stearate, Peg-100 Stearate, Stearic Acid, Polymethylsilsesquioxane, Stearyl Alcohol, Aloe Barbadensis Leaf Juice, Phenoxyethanol, Benzoic Acid, Carbomer, Fragrance, Disodium EDTA, Potassium Hydroxide, Ethylhexylglycerin, Glycereth-2 Cocoate
Using this product may be a bit different than others you may have tried. After showering, towel off (by patting, not rubbing!), making sure to dry completely. Apply and rub a small amount of Crop Preserver into the palm of the hands then apply on and around sensitive areas that require…"ventilation." It dries on contact.
Crop Reviver
This is Manscape's spray-on toner, designed to reduce inflammation and irritation "…is just what the doctor ordered for your buds below. Its soothing aloe and witch hazel extracts keep your high-friction areas cool, calm, and protected after a good shave." Like the Crop Preserver, the ingredient list has changed slightly over the years.
Ingredients: Water, Aloe Barbadensis Leaf Juice, Benzoic Acid, Glycereth-2 Cocoate, Alcohol Denat, Hamamelis Virginiana (Witch Hazel) Water, Fragrance, Sodium Citrate, Polysorbate 20, Phenoxyethanol, Ethylhexylglycerin, Citric Acid
Like many toners for the face it's designed as an anytime "pick-me-up."
The Plow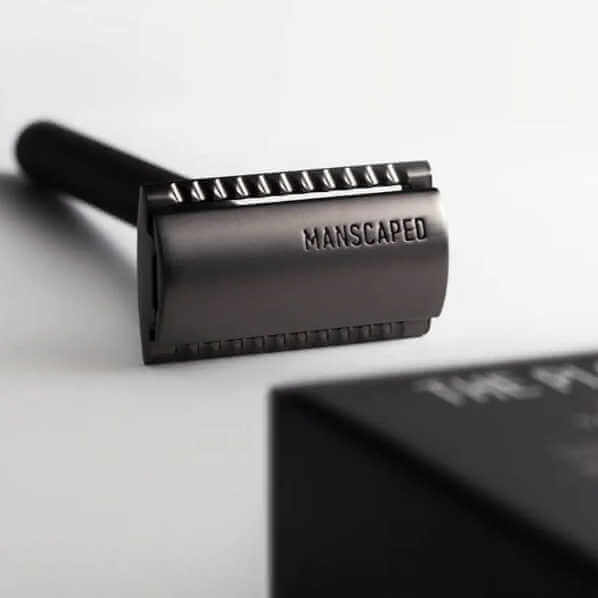 In previous Manscaped kits, after using The Lawn Mower, The Plow safety razor could be used "for an extra sense of refinement and smoothness."
Now The Plow (2.0) is no longer included in the kit–and frankly I think that's probably a good decision on Manscaped's part.  More on razors later.
Instead, The Plow 2.0 is labeled "for face use only."
While The Plow is still an old school, three-piece double edge razor, it is definitely a step up in quality from their original razor.
How To Shave "Down There" Using Manscaped 4.0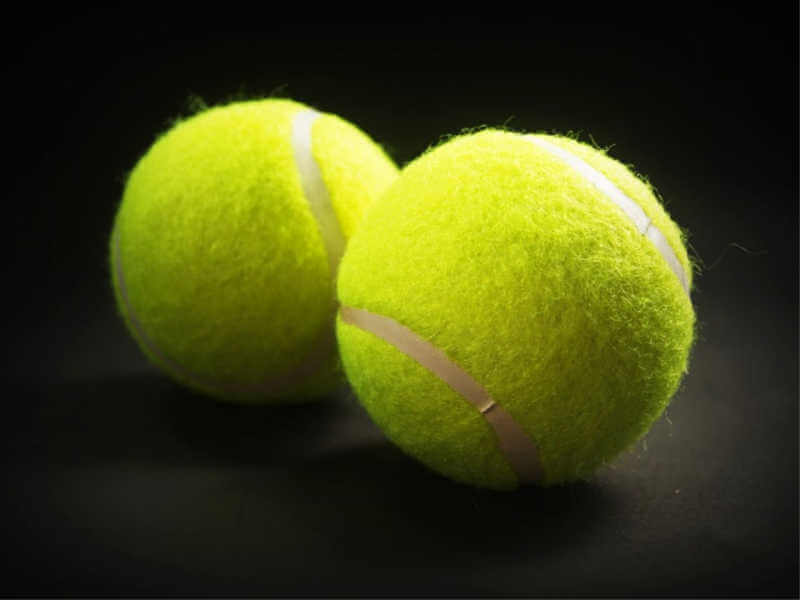 Something that is not included with the Manscaped Perfect Package body grooming kit are thorough, explicit directions on how to properly groom your body (other than some whimsical tips printed on their "Magic Mat")–they assume you've done this before.
Me? Not so much. I may be considered an "expert" at shaving the face but I'm headed for the top end of "middle age" and–culturally-speaking–shaving other parts of the body regularly is just not something I'm used to doing routinely. So I learned with the help of the internet and Mrs. Mantic59….
The first thing I quickly discovered is that there are a lot of other people who seem to be in the same boat, though they're mostly from the younger end of the age spectrum. One of the top "long tail" searches on Google related to shaving is "how to shave your balls" and variations thereof.
Here is my suggested routine, using the Manscaped products (the Manscaped Perfect Package) as an example.
Some General Suggestions For Grooming
In a lot of ways shaving is…well…shaving, no matter what you're shaving. There are basic principles involved that apply:
The area to be shaved should be clean;
The area to be shaved should be well-hydrated;
The hair should be reduced in stages rather than trying to eliminate it all at once.
The best results from a shave stroke come when the skin is flattened for the most efficient cut.
Moisturize and protect the area after shaving.
The 2 Worst Reasons For Manscaping – Culture And Philosophy (Not Just A Question Of Hygiene)
Before you begin it may be appropriate to ask yourself: self, how far do I want to go with this? Pubic hair is useful for lubrication and comfort.
Particularly in the case of shaving the pubic region bare, there are actually good reasons for not doing it. Itching, allergic reactions, and rashes can be an annoyance. But beyond that, the pubic area can harbor a lot of bacteria. When you shave the pubic area you risk getting tiny nicks and cuts that bacteria can get into, possibly causing things like HPV, genital warts, or even (look this up at your own peril) Fournier gangrene.
On the other hand, some cultures and religions demand it. And it does make a less welcoming home to body lice.
Trimming (reasonably) closely certainly has aesthetic qualities though, especially for a guy–access for "sexytime" can be a lot easier and you can look bigger down there!
First Things First
If you're doing this for the first time there's going to be a fairly significant time investment involved, so be sure to carve out an hour or more of "me time" so you're not rushed.
Consider grooming from the bottom up: if you're interested in just the torso start with the stomach and move up to the chest. If you want to groom your pubic region start with…um…the elephant's tusks and move up to the elephant's trunk.
And dedicate whatever gear you use for grooming the pubic region for that use only. Don't "multitask" a product that might harbor bacteria that could migrate to another part of the body (ewwww…).
Trimming Hair
Ideally you want to use a trimmer that can be used in either wet or dry environments. Personally I trim while dry because I can see better, but it's personal preference.
Position yourself (standing or sitting) over the Magic Mat disposable shaving mat (or an unfolded newspaper, a large towel, or something else to catch trimmings) and take a comfortable stance. Turn on the trimmer. If you have never trimmed before and the hair is pretty long, use a comb attachment to reduce the hair to a manageable level, gently moving the trimmer against the direction of hair growth with the comb tips pointing forward. Then remove the comb and "float" the trimmer over the area without actually touching the skin if possible (particularly when going near the elephant's tusks).
If it would help to carefully pull the skin taught to flatten the area, go ahead, but be careful not to over-stretch the skin: pubic hairs are coarser and curlier so it's easier for the hair to curl back into the skin and cause an ingrown hair. Shoot for stubble about 1/8th to 1/16th of an inch long if you can but don't be too concerned if you don't get down to that level on the first try. Safe is definitely better than sorry.
Consider exciting the elephant's trunk just before trimming it as a way of getting the area taught. A significant other or friend with benefits may be useful here….
By the way, I'm pretty pleased with the way the Manscaped "Lawn Mower 4.0" trimmer performs for this task. It is noticeably quieter, with less external vibration, than the previous Manscaped trimmer and other trimmers I tried.
Shaving?
If you have decided to go "baby's butt smooth" (are you really sure you want to do that?) more preparation will be required. Cleaning then soaking in a hot, steamy bath or shower for at least five minutes (ten would be better) is mandatory.
Consider the position you will shave in. I have tried standing, sitting, and laying down: sitting (either in the bathtub or on a waterproof chair in the shower) is by far the easiest position for me but as with all things shaving "your mileage may vary."
I've read (particularly on forums frequented by bodybuilders) that some use traditional shave kit for lather (i.e. a brush and lathering cream or soap) and a lot of them say it feels great! If you decide to do this for the groin buy a separate set of products just for that region.
Most people use more "modern" shave lubricants–gels, oils, or creams–that are transparent so they can better see what they're shaving. Just don't use something from a pressurized can, OK?
You may be tempted to use a regular, mass market, pivot head, multi-blade razor. I suggest against that: the "lift and cut" technology of modern multi-blade cartridges will make ingrown hairs and razor burn much more likely. Use a razor with a mild single blade (the addition of a pivot would probably be quite helpful here) or a cartridge that does not use the "lift and cut" model, like the Gillette SkinGuard razor. Take short strokes without putting any pressure on the razor–just let it glide across the lubricated skin in the same direction the hair grows in (the "grain').
Carefully stretch the area you are shaving with one hand just enough to provide a flat surface for the blade's edge while you shave with the other hand. A mirror will probably be useful here!
The key here is to work slowly and carefully! If you miss a spot, just let it go and get to it next time.
Afterwards
After you are finished shaving, rinse the area with warm (not hot) water. It might be worth re-washing the area with an antibacterial soap if you're worried about how badly you just shaved.
Then dry off with a clean towel using patting motions–do not rub the area!
Once you're dry you will need to apply a gentle aftershave product to sooth and protect the area. I use the Manscaped "Crop Protector" and get great results.
Depending on the level of hair reduction you have achieved and want to maintain, you may have to do additional body grooming anywhere from several times a week to once every couple of weeks. It depends on you and your goals.
Be sure to police up the area by disposing of the "Magic Mat" (or maybe use Stubble Buddy).
Conclusion
The Manscaped kit is a solid set of products for trimming, shaving, and maintaining hair "below the belt." It is also more widely available now: It's available on the Manscapted website of course but I have found Manscaped at Walmart and Manscaped at Target (affiliate link) along with Amazon of course, with a couple of added gifts (affiliate link).