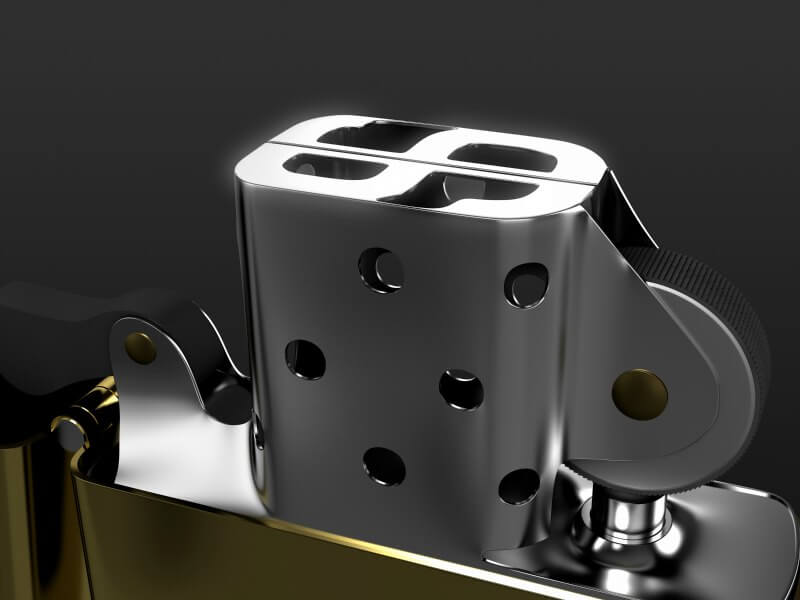 The rarefied air of high end safety razors, once populated by a mere handful of examples, has gotten more crowded lately.  These luxury shaving tools feature expensive materials, unique (and in some cases even patented) design features, and matching accessories.  What do you get for your money?
So let's be real here.  Do you need a luxury razor?  From a pure performance standpoint, no, of course not.  There are many fine razors at almost every price point.  But I think there's a lot of allure to holding and using a finely-crafted, luxury razor.  Most of these razors also come with bespoke accessories (like a razor stand) that enhance the experience.  I'll limit myself to razors that cost at least $200 (US) and that take double edge (DE) or single edge (SE) blades–straight razors can be a whole different level of pricing (!) and cartridge razors are already expensive.  🙂
Cobra Classic – King Cobra: $200/240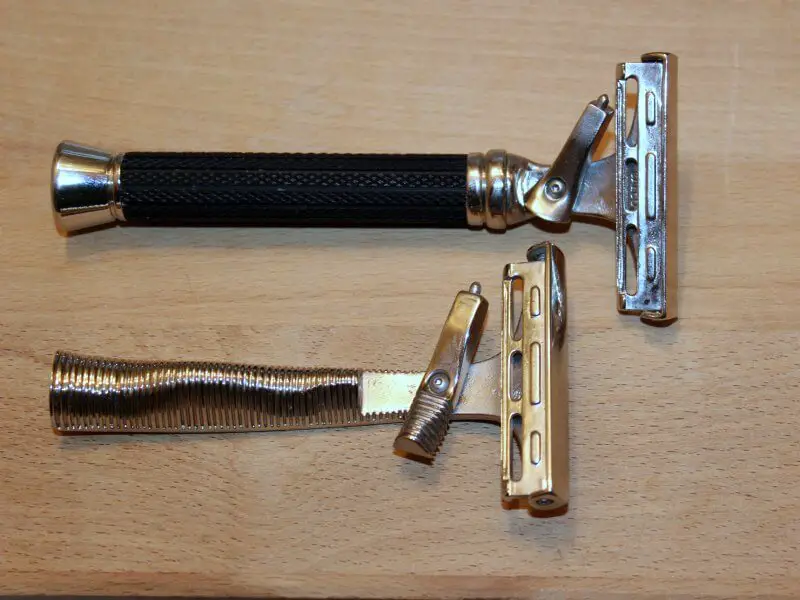 The King Cobra (top) and the Cobra Classic (bottom) are artisan-made, in limited quantities (and often out of stock  🙁  ).
The Cobra Classic has a handle that might be best described as triangular, while the King Cobra opts for a more traditional cylindrical handle style. The handle of the King Cobra is nicely textured with a resin-like coating all the way around the handle, unlike the Classic.
The most obvious thing about the King Cobra on first look is its sheer size.  This feels like a really big razor.  But it is actually not too much different than a typical "hefty" razor: 5 inches long and 3.7 oz. (the Classic is 4 inches and 3.5 oz).  Both razors feel substantial and solid when it's held in the hand. But unlike a lot of other large razors the head is surprisingly thin, difficult-to-reach areas like under the nose should not be a concern.
Both Cobra's load a blade using pivot under the head, as shown in the photo above.
Both razors use Feather Pro blades (or equivalent).  I find shaving with the King Cobra noticeably less aggressive compared to the Cobra Classic.  In my own case I find shaving with the King Cobra less prone to nicks and cuts in tight spots and detail work.  Although the Feather Pro is a wider-than-usual blade (compared to DE blades) I find shaving in places like under the nose is not a problem.
Charcoal Goods: $225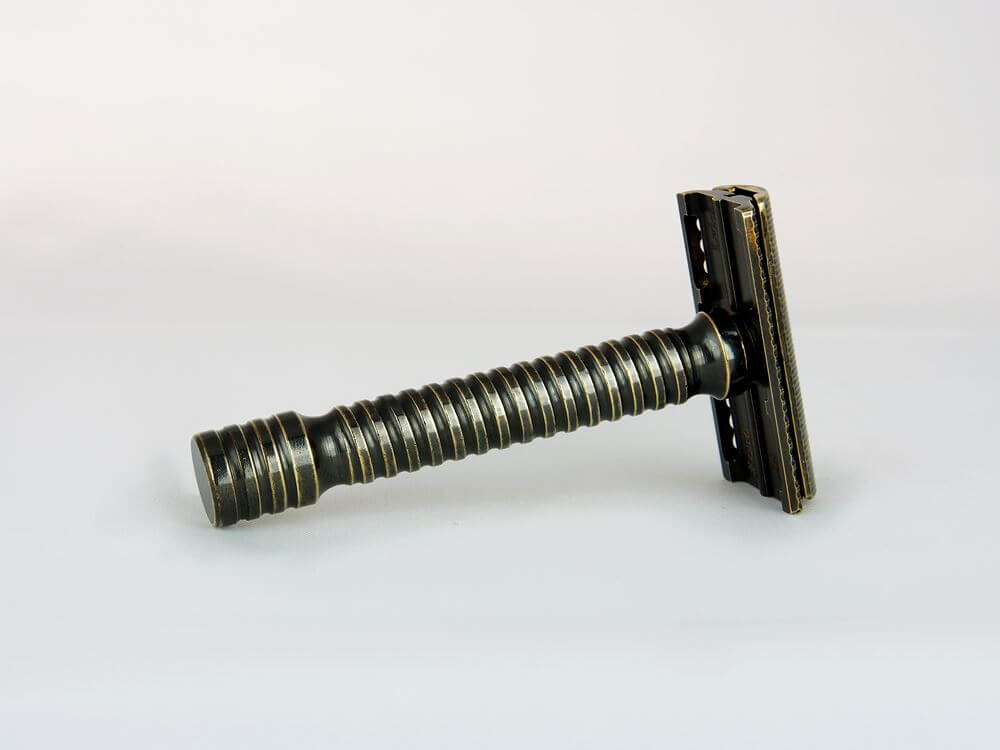 Asylum RX Stainless SE: $230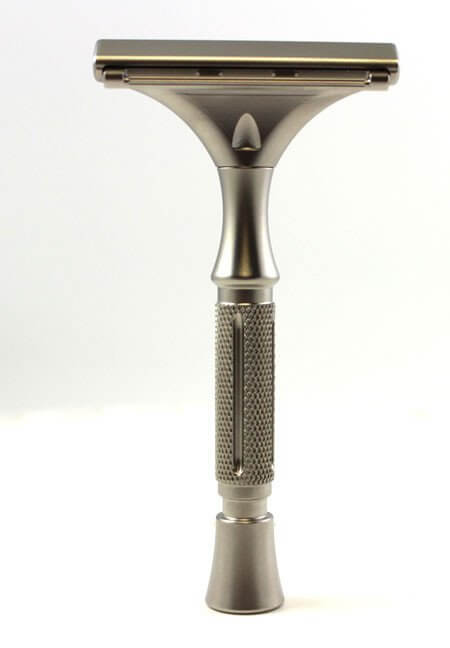 Just launched, the Asylum Rx Single Edge Razor was designed exclusively for BullGoose Shaving by an artisan in Los Angeles, CA.  The razor is machined out of a solid block of 303 stainless steel.
The Asylum Rx is designed to be used with Kai Titan Mild, Kai Titan Mild with Guard, Kai Titan Original, Feather Professional and Feather Pro-Guard blades. Bullgoose says "Blade changing is so easy that you do not even have to take the razor apart."
Approximate Dimensions:
Total Length: 110mm; Handle Length: 83mm
Total Weight: 112g, Handle Weight: 58.9g, Head Weight: 52.9g
Feather AS-D2: $250
I think the Feather "All Stainless" razor* was the first "high dollar" razor, at least in the contemporary sense.  When the Feather All Stainless was released there was a "sticker shock" reaction from much of the traditional wet shaving community (myself included).  Now it's considered "middle of the pack" on this list.
The Feather All Stainless is in it's second generation now (model AS-D2).  You may find a range of prices for the AS-D2 set.  This is partly because there are slight variations in the "kit"–some include a custom stand or a special gift package for example.  You can even find the razor alone* for less, making it the "bargain basement" of luxury razors–so be sure you're comparing applies-to-apples when shopping.
As for the shave, the Feather All Stainless has a reputation for being a very gentle razor.  I agree with that view: getting the best possible shave using the "typical" DE blade may take more work than usual.  However I have found it matches perfectly with a Feather Hi Stainless blade!  The combination of the razor's small blade gap and the blade's highly efficient edge gives me the feeling that I'm hardly shaving at all: a near "baby's butt smooth" shave with very little effort.
Pils 101NE: $275
B & R Stainless Adjustable: $300
Just out of the design stage, the Barbaros and Rocnel (B&R) Stainless Steel Adjustable Razor is now in limited production, made in Turkey.  It's a stainless steel, fully adjustable razor. The razor utilizes a continuous adjustment from 1 to 8.
Wolfman: $300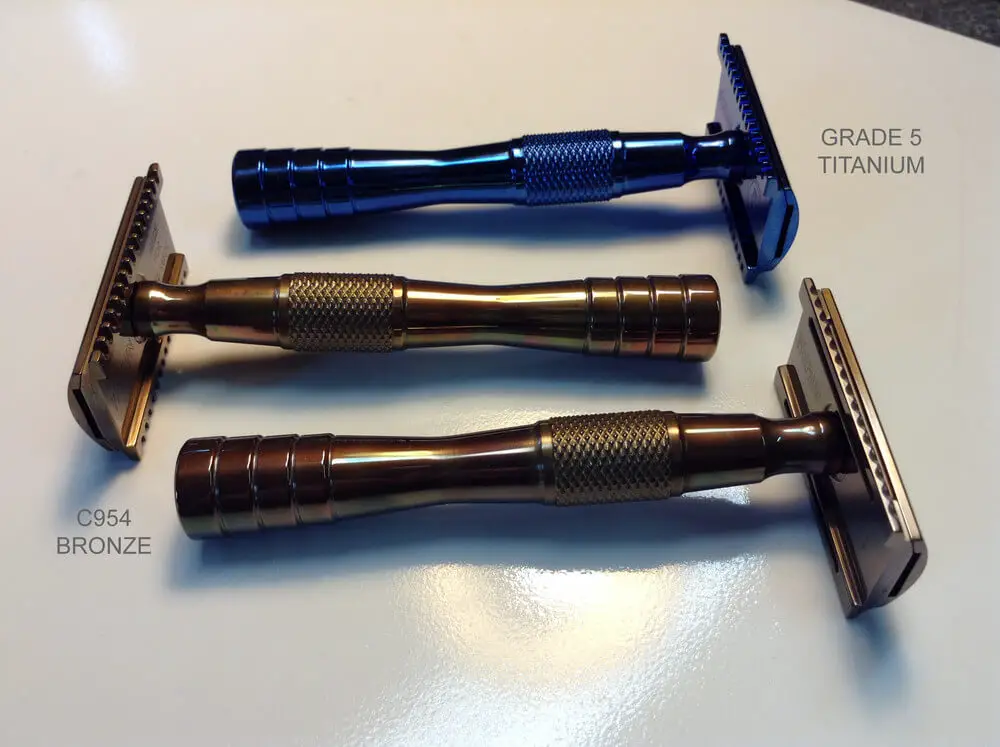 Another artisan razor and in very limited availability, "Wolfman Razors are designed and machined in a small shop by a journeyman machinist with 17 years machining experience. From raw material to finished razors, everything is done on site by one man in Alberta, Canada."
Wolfman razors have a fairly unique aspect in that they can be customized for the buyer with custom engraving, geometry (blade exposure) and handle modifications.  Of course that usually means an even longer wait for delivery.  🙂
Reviews from those who have scored a Wolfman razor have generally been very good.  SAMPLE
Above The Tie 7 Piece Razor Set: $400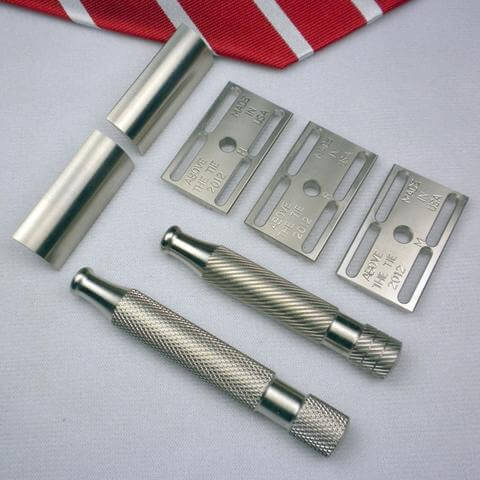 The Above The Tie (ATT) is an artisan producing razors of exceptional engineering and quality.  Their 7 Piece Razor Set could actually create two separate razors, as it comes with multiple head parts and handles (actually there are two 7 piece sets, one with open comb heads and one with safety bar heads) so the razor can be tailored to the shaver's desires.  Reviews have been almost universally excellent with a lot of praise going into the workmanship of the hardware.
OneBlade: $400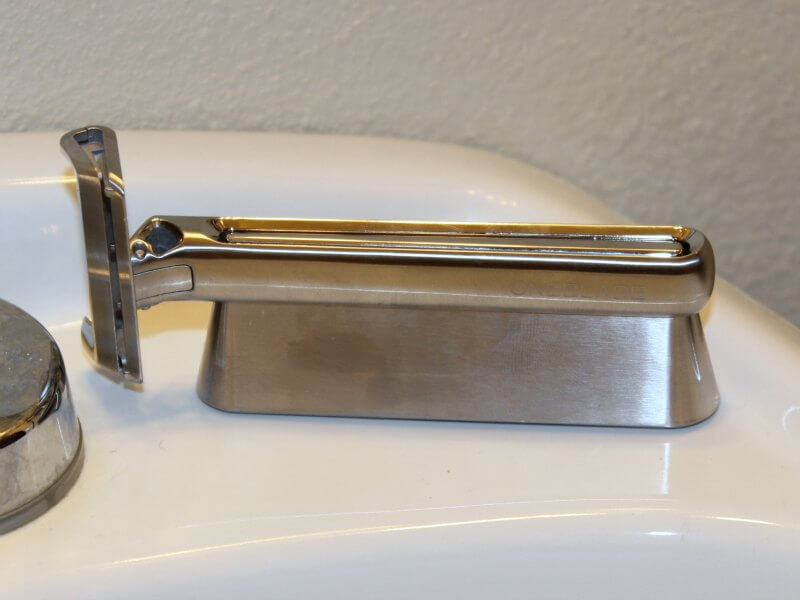 For the razor design, OneBlade (that's an affiliate link to a discount offer for Sharpologist readers) looked at modern cartridge razors for inspiration.  Then they created a razor experience that oozes luxury.
Like the Feather AS-D2 before it, OneBlade's launch caused some controversy in the "old school" wet shaving world.  But ohhhhhh my, OneBlade gives me a fantastic shave.  Check out my extensive review of OneBlade HERE.
Feather Steel & Wood (WS-D1S): $450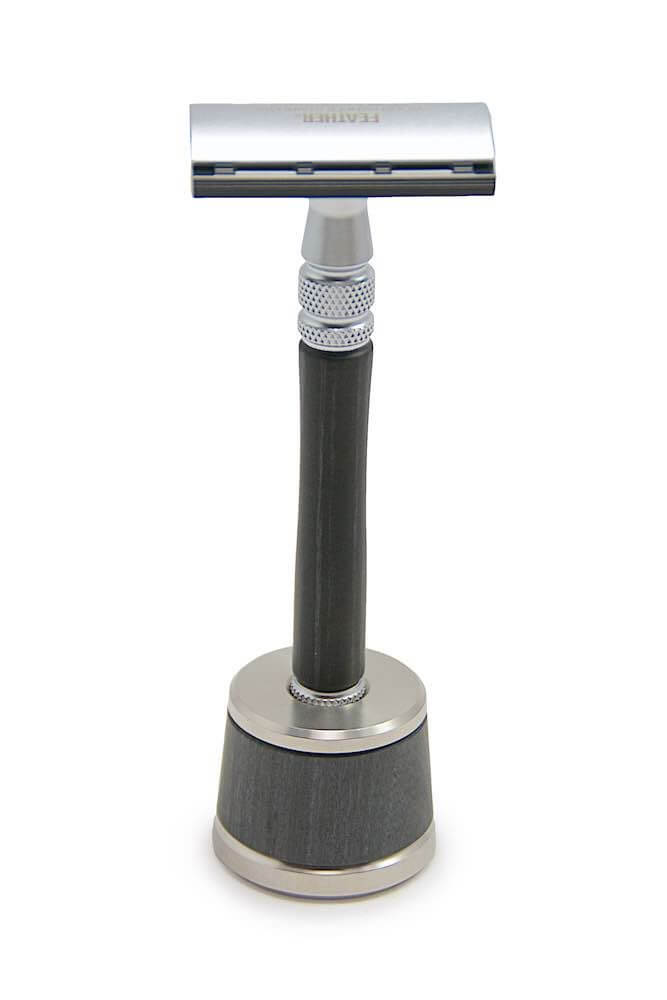 The Feather limited edition Wood Handle Stainless WS-D1S* double edge razor is similar in form factor to the AS-D2 above but the mid-section of the handle is made of a bold wax-infused black wood that's water repellent and easy to grip when wet.  Made in Japan the weight is 2.3 oz (66 g) and the length is 4.3 inches (110 mm).
The razor head may be just a bit more aggressive than the AS-D2 but reviews have not been uniform in this regard: some say "mild" while others say "moderate."   It shares the same head as the AS-D2, but this head is "smoked" in a graphite-baking process which may have changed the shave characteristic a bit.
*affiliate link
How do you feel about luxury razors?  Have you tried any of these? Did I miss any?  Leave a comment below.
 (Find this article interesting?  Please share it!)