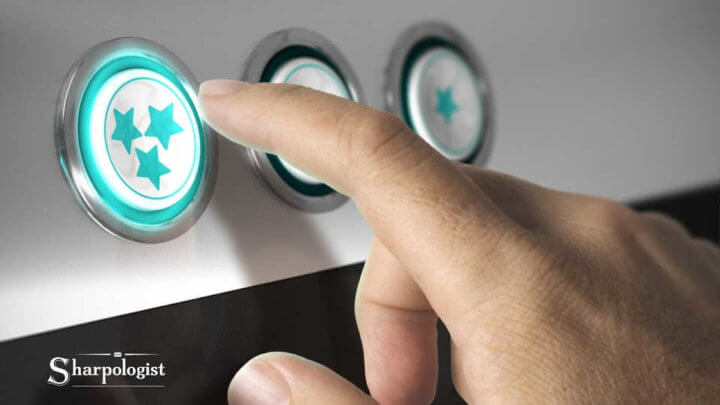 A few weeks ago I wrote about five wet shaving products that I thought were over-rated.  That got me to thinking, about about under-rated products?
What Does "Under-Rated" Mean?
To me an underrated product is one that perhaps isn't as well known as other products in their category but still as-good (or better!) than those items, for an equal (or lower!) price.  Shave soaps and double edge razors in particular have seen an explosion of excellent, artisan-made examples that can overwhelm the consumer with choices.
And some wet shaving products don't get a lot of love simply because the brand is more well known for a different shaving segment (a shave brush brand selling a razor, for example).
Here are five wet shaving products that I think deserve more love than they get.
Van Der Hagen Luxury Shave Soap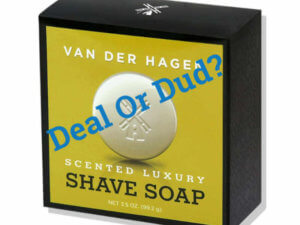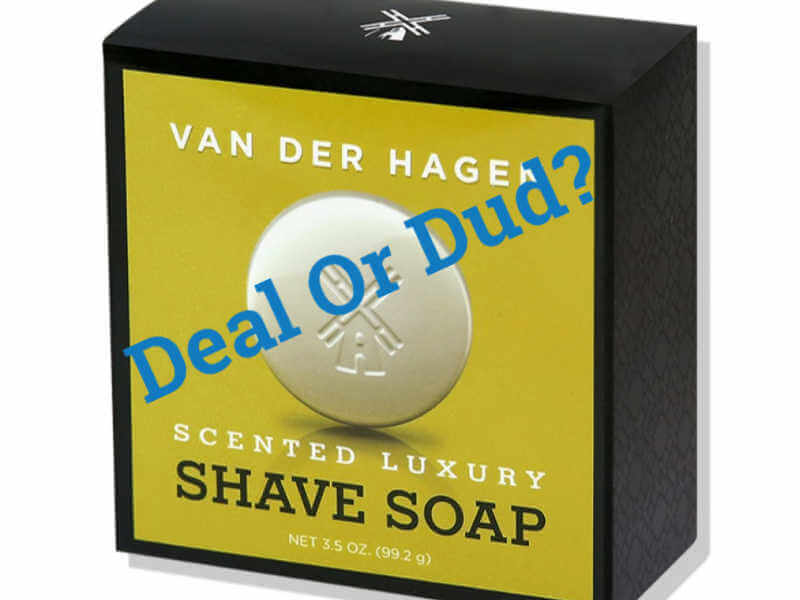 Van Der Hagen (VDH) was practically ubiquitous in brick and mortar groceries and "megamarts" for years until they were purchased by United Beauty in 2016.  The brand didn't exactly disappear but I think their availability in the big brick and mortar outlets did take a pretty big hit for a few years as the new owners found their way around the wet shaving niche'.
But VDH's latest lineup seems to acknowledge their wet shaving roots with classic and "luxury" shave soaps (and some brushless items) plus a new, expanded line of double edge (and straight edge!) razors.  VDH seems to have also taken a step away from their "value" reputation too, with some of their items decidedly higher-priced than they might have been a few years ago (though definitely still competitive).
But returning to the "underrated" theme here, VDH's "Luxury" shave soaps are still available and–while they won't compete for the performance of the very best shave soaps–they are surprisingly good for the price they're offered at!  Joe Borrelli termed them a "deal" in an article he wrote for Sharpologist:
"It had pretty good slickness and cushion without the lather being too thin. I did three passes and at no time did I think I was scraping my face, which is how some other cheap stuff has felt. My skin didn't feel dry afterwards, which is always a good thing…." So while it's not the most complex shaving soap out on the market, for the price, around five dollars, Van Der Hagen Scented Luxury Shave Soap produces a good amount of decent lather and performs outside its weight class."
Parker Double Edge Blades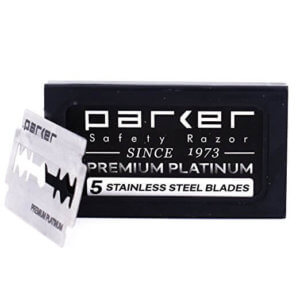 There are a lot of double edge razor blades to choose from (though some of them come from the same factory and are sold under different brand names).  A few brands are well-known and popular: think Astra, Feather, and Derby.  Others are less well-known but have their own devotees.
But one blade comes from a source known more for their razors: Parker.
Parker launched their double edge razor blades in 2018 and I got a 100 pack.  It very shortly became my "go to" blade with just the right combination of sharpness and smoothness for me, eclipsing the Polsiver Iridium blades I had been using (and were already starting to get more difficult to find).  And at about US 11 cents per blade I think they're an exceptional value, too.  Although they aren't quite as widely available at other blades, you can find them at Super Safety Razors and even on Amazon (affiliate link) where it has a 4.6/5 score with over 2000 ratings.
"Self-Lubricating" Or "Double" Open Comb Razors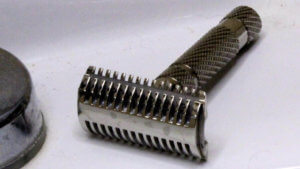 As I mentioned in a recent article, "The "open comb" razor was one of the original safety razor head designs.  While the evolution of the double edge razor generally moved to a safety bar, the open comb concept did take a branch of its own which has been recently re-discovered: the double open comb or self lubricating open comb razor."
Self lubricating razors are characterized by having a slotted top cap with an open comb base plate (the slots may or may not line up with the teeth of the base plate). The purpose of the slots serve as a sort of reservoir for water and lather.
While the angle you hold one of these razors at is a little more critical than typical double edge razors (at least in my experience with them), many shavers find these razors exceptionally comfortable and flexible, especially for "touch and cut" clean-up passes.  There are versions that are more aggressive than others so it's likely you can find something to your liking.  And some of the razors are very inexpensive indeed.
Omega 11047 "Mighty Mixed Midget" Shave Brush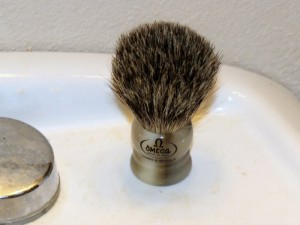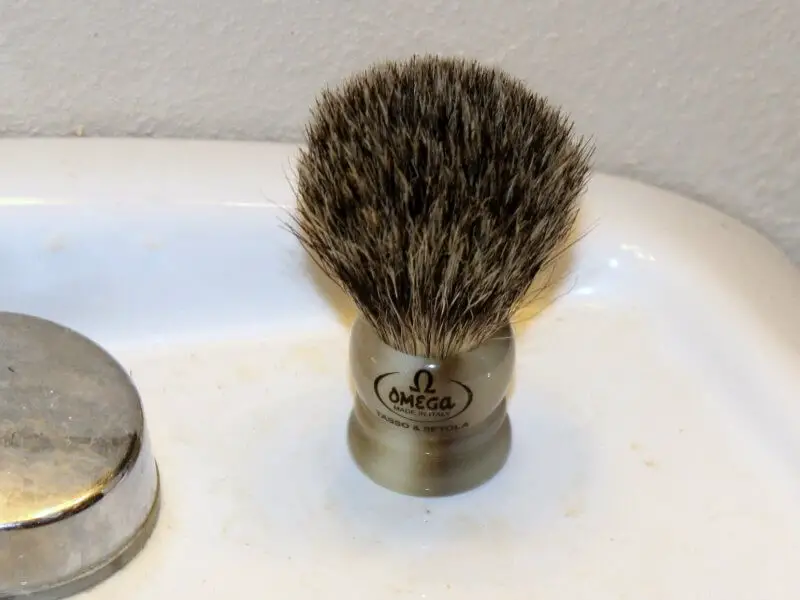 This brush has been around a while but it doesn't seem to get a lot of love because of its perceived size deficiency.  But although small I find it can generate a very good lather quickly. Bowl lathering and face lathering are equally effective. The brush's small size still holds enough lather for a 3 pass + shave for most people.  It can make a great little travel brush, too.  I'm really impressed with this little fella.  And at about US $15 the Omega 11047 (Amazon affiliate link) is not a bad deal, either.
Underrated Vintage Razors?
Beyond these five "new" products I'd also like to mention a "vintage" classification as well.  In the vintage razor realm Gillette gets most all the attention.  But there are some excellent vintage razors that are underrated in this niche', and can be found for very reasonable prices on internet auction sites.
The vintage Krona was a double edge razor made by Schick, which was more well known for their Injector-style razors.  The Schick Krona has a reputation as a very good performer, though some are turned off by the plastic handle.
Speaking of Schick Injector razors, many vintage examples also have excellent reputations, particularly the "G" and "L" models.
Vintage GEM razors also enjoy an excellent reputation.
Of course, there is always the inevitable concern about the mechanical condition of any given vintage example, but in-general these razors are regarded as underrated.
Conclusion
There are so many choices for wet shavers, particularly compared to just a few short years ago, it can be easy for some great products to get "lost in the crowd."  But it's definitely worth keeping an eye on the various shaving discussions to discover those less-common products that may work particularly well for you.
Do you have a wet shaving product you think is underrated?  Leave a comment below!