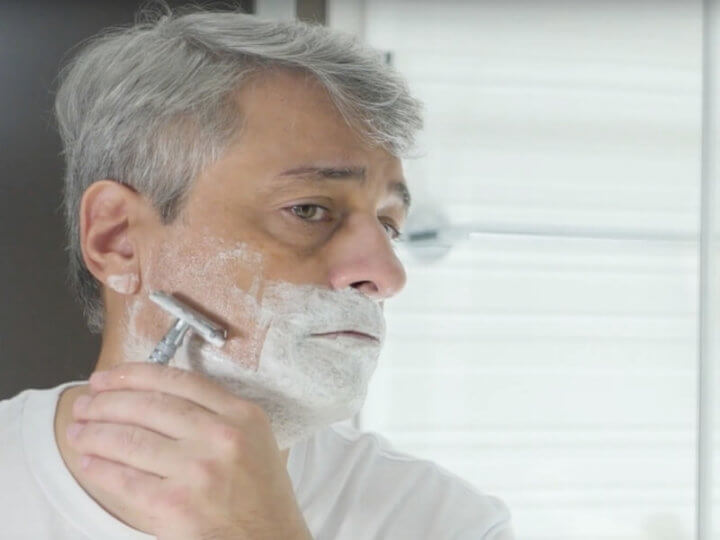 I occasionally research what shaving-related questions pop up on internet search engines.  One result I found recently was "what is the best shaving cream for razor bumps?"  That is the wrong question to ask.  Let me explain.
What Are Razor Bumps?
Sharpologist has discussed razor bumps a number of times recently:
6 Ways To Treat Razor Bumps After You Already Have Them
But here's the TL;DR:
After shaving, if the hair curls back into the skin instead of straight out the follicle as it grows (and it can happen in several different ways) it can make a raised red bump (Pseudofolliculitis barbae) on the skin, often looking like a pimple if it becomes infected.
An occasional razor bump or ingrown hair will probably happen to every shaver at some point.  But some people get them all the time, over a larger area.  If it's not treated, over time it could result in Keloid scarring.
But what people asking what is the best shaving cream for razor bumps? seem to get wrong is that it's not really about the shaving cream.  It's more about:
Proper shave preparation
The razor and blade
Shave technique
Don't Ask What Is The Best Shaving Cream For Razor Bumps – Ask How Do I Get Rid Of Razor Bumps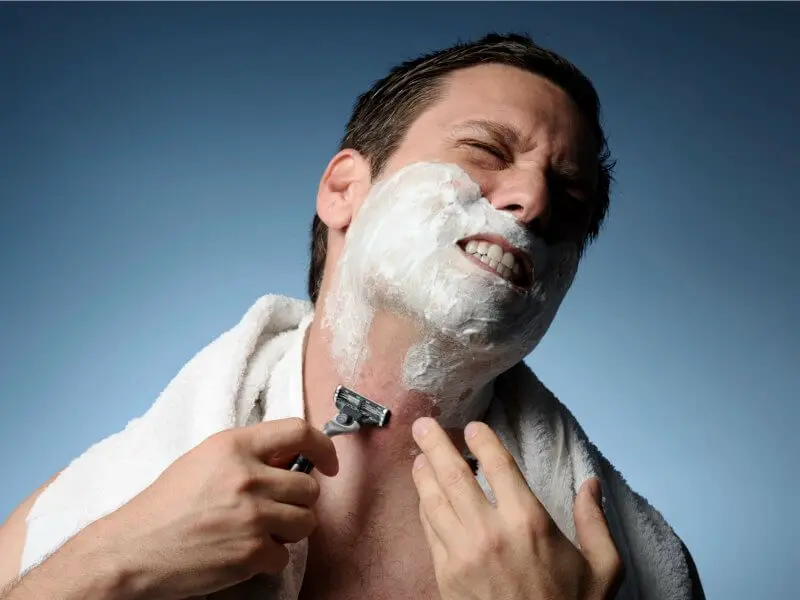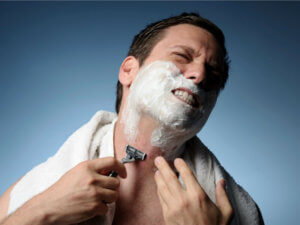 (Oneblade links are affiliate.)
The best way to get rid of razor bumps is to not get them in the first place:
Start with cleaning and hydrating the area with generous amounts of warm water and a cleanser specifically designed for the face (even if you're shaving something other than the face).
Use a razor that does not use the "lift and cut" technology of most modern, multi-blade cartridges.  A razor with one blade would be best (and yes, there is a razor that has just one blade but pivots like a modern cartridge razor).
Practice good shave technique by paying attention to "grain" of the area being shaved, and not shaving against the "grain."
If you get a razor bump anyway, treat it as soon as possible but also as gently as possible, preferably first with a "mechanical" method of exposing the ingrown bump.  If that doesn't work then try a "chemical" method with an over-the-counter treatment.
Read those articles referenced above for a lot more detail.
But Yes, There May Be Some Shaving Creams That May Help
All that being said, there are a few shave creams that may help address razor bumps, albeit indirectly.  These are products made for generally sensitive skin and use a shaving brush to build lather with (and, coincidentally, may help with razor bumps by gently exfoliating the skin)
(Amazon links are affiliate.)
The Bevel shave system is specifically aimed at men-of-color who are troubled with razor bumps.  Their shave cream is part of that system so it is a product to consider.
Taylor Of Old Bond Street Natural shave cream is specifically formulated for sensitive skin.
Truefitt And Hill Ultimate Comfort shave cream is also formulated for sensitive skin.
Proraso Shaving Cream For Sensitive Skin features oatmeal and green tea for their anti-inflammation properties and is also an excellent value.
St. James Of London shave creams are all skin-friendly and suited for all skin types but their Lavender & Geranium line is particularly noteworthy in this respect.
Conclusion
If you are asking about what is the best shave cream for razor bumps, you may be disappointed with the results.  Getting a good shave cream can help but it's really one of the less important things to think about.  You need to concentrate more on the razor and your shave technique to start fixing the problem.