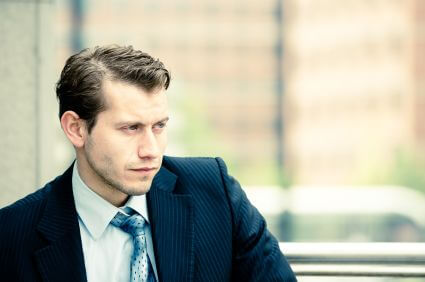 [Updated May, 2022] Many men are giving the lady in their life a serious run for her money when it comes to putting in the effort to look their very best at all times and the extensive range of men's grooming products on the market is a testament to that. It's a fact that many men now spend often relatively large amounts of their hard earned cash on various forms of 'male cosmetics' and the like, however that which seems to capture the most attention in the men's market is hair styling products. No one wants to have a bad hair day; that's just not the in thing anymore and there's certainly products available for men with all hair types and styles. The trouble, however, is often knowing which product is best for you or even knowing the difference between those which are available.

Whether looking through the shelves of a high street store or browsing an online boutique, you'll find waxes, pomades, gels and often much more, all of which have their place and are used by men all over the world, but what exactly is the difference and more importantly, which is best? Below, we'll take a look at the difference between these three hair products:
Pomade
Pomade is a product which is unrivaled in terms of the shine and luster it gives and is either wax or water based. If you're going for a slick, well groomed hairstyle, pomade is likely the best option however it is also the product of choice for those sporting a quiff, pompadour or ducktail. Pomade makes the hair a bit greasy, making it the perfect product for those who have naturally dry hair. Pomade allows you to alter the effect by changing the amount you use and whether you apply to wet or dry hair, with wet hair giving less hold with more shine and dry hair giving more hold with less shine.
Pomade is traditionally petroleum-based and provide excellent hold and shine with the ability to reshape and comb throughout the day. It does not wash out with water and is generally left in the hair. This is the look favoured by 'greasers' and those looking for the more traditional slickback. The recent development of water-soluble pomades allow users to get the same high hold and slicked back look but can be removed with just water. Water-based pomades lack the high shine of petroleum pomades and will harden to a stiff finish however they are more versatile and offer a stronger hold to keep styles in place.
To Use: Apply a small amount of the product to your palm and warm it up by rubbing your hands together before applying to slightly damp hair.
Great For: Pompadours, Quiffs & Slick Back Styles but can be used for most styles.
Use It Because: It's the only way to give that shiny, slick look to your hair!
Example Products: Suavecito Pomade* (Normal Hold), Baxter of California Clay Pomade*, American Crew Pomade*.
Related Post: Everything Pomade
Wax
Whereas pomade is most suited for those slicked back styles, wax offers a solution for those who want a product which can hold a hairstyle. In addition, for those with naturally oily hair, wax often offers a much more suited solution given that pomade can add extra grease to your hair. Whereas pomade remains palliable, wax will often dry out after a few hours however will allow you to restyle until then. Wax is great for making detailed expression and accentuating your hairstyle and can also be used to give a spiky look, unlike pomade.


To Use: Apply in the same way as pomade, warming a small amount in your palms but always apply to completely dry hair, never wet.
Great For: Most hairstyles including spikes!
Use It Because: You can create different textures and add expression to almost any style.
Example Products: Gatsby Moving Rubber*, TIGI Bed Head Workable Wax*.
Gel
Few products are able to give as strong a hold as gel, however you're generally left with hair that is absolutely rock solid as well as often being flaky. If you're looking for maximum hold where pomade and wax just won't do, however, gel may be your only option and there's the added benefit that it will wash straight out with just water. You'll find gel available in both light and firm hold gels and which you use depends entirely on your hair type and the style you're aiming for. As a general rule, the finer your hair, the lighter the gel you should use.
To Use: Put a small dab of gel onto your fingers and rub together before applying to damp hair.
Great For: Those styles which need maximum hold such as spikes!
Use It Because: No other product can offer the same level of hold as some gels.
Example Products: Imperial Barber Products Gel*.
The Verdict:
All in all, pomade is the best all-round option for most styles given that it offers both hold and shine, giving you a product which can give a different appearance depending on how you apply it. Wax and gel both have their places and for some styles, only one will do, however if you're looking for a sophisticated appearance, you'll find it easiest to achieve with pomade. With a wide range of pomades now available on the market, you're certainly spoiled for choice and as far as we're concerned, it never hurts to stock up on a few different ones and try them out until you find the one you love!
*affiliate link
Related Post: Three Styling Clay Products For Fine, Thinning Hair