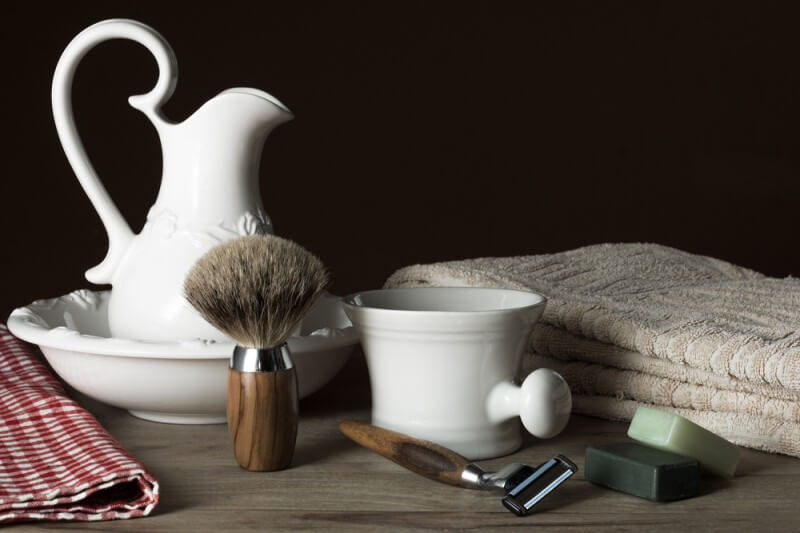 You know what's great about subcultures? Many of them highlight and rely on traditions. You can hate them, you can love them, but you cannot deny the fact that various subcultures revived so many forgotten things and brought them to a new level with a new modern twist.

Revival of barbershops in Los Angeles provides a great example of a subculture relying on traditions. A famous Youtube channel Thrash Lab has produced several videos on subcultures in the US. One of the most recent 7-minute long documentary focuses on barbershop culture in Los Angeles. It presents several stories of professional barbers and their views on the art of shaving. These are only a few examples of this growing trend.
Take a look at the video:

It's a choice
For enthusiasts from Capsule Barbers, Bolt Barbers and Proper Barbershop shaving is more of an art, rather than a daily routine. They would hand pick own tools and shaving materials. These masters simply believe that "if you look good, you feel good."
Even though many barbers come from different backgrounds, they have similar stories. Many used to have 'proper' jobs, living the white collar dream until they realized that something's missing. The corporate life simply didn't make them happy. Some people have dreamt about barber career for years, while others were introduced to this art by chance. "I'd rather make less money and be happy, than make more money and be miserable," says Vince Garcia, the owner of Capsule barbershop. Barber's passion for cutting hair makes a big difference. Clients appreciate this spirit and return for another haircut or a clean shave.
Modern day barbers are pure artists who are trying to preserve this dying tradition.  They employ a creative approach to every customer. Many people pay attention to their looks, that's why these barbershops gained such a broad attention. Even though barbershops have been around for centuries, they seem novel in a modern day society.
It is a lifestyle
Every barbershop has its own established clientele. Men stand in line to get a haircut or trim a beard. Barbershops create a special social connectivity with their clients. Men come to have a break from their routine, socialize and meet like-minded people. This is a social club rather than an ordinary hairdresser's salon.
Professional barbers use exclusive shaving products and instruments for a smooth shave. They have to go through years of practice until they actually master an art of shaving. It is no joke; a barber has to be extremely skillful in order to avoid any accidents and cuts. That's why this job requires close attention to details and an eye for different styles and shaving techniques.
This love for the art of barbering has transformed the shaving and hairdressing scene in LA. Now men can go back to the basics and experience a great quality of barbering. This subculture proves that the art of barbering is in place in the modern world. Its rich history and traditions are embraced with a modern touch.