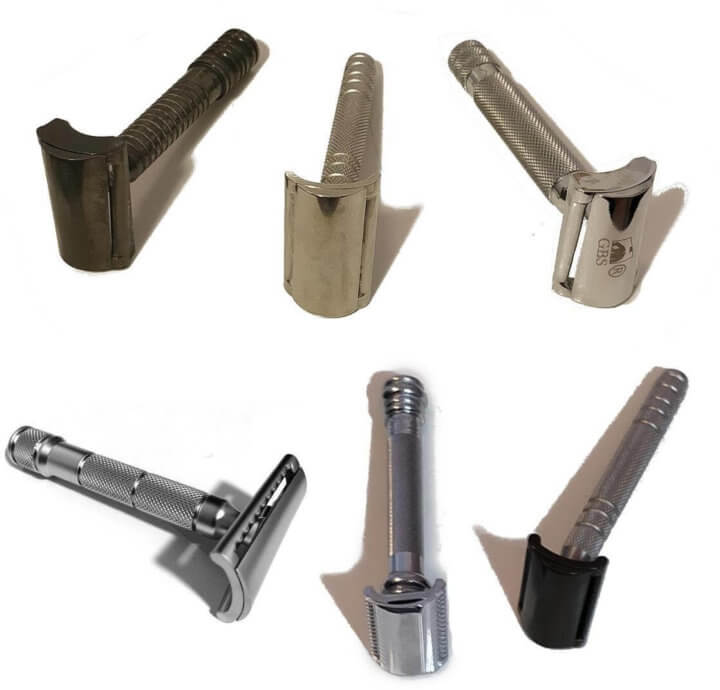 Why the slant razor? Is it just a gimmick? Why use one? Which should I buy? Why must I constantly deal with my mother-in-law? We examine these questions and more when we compare and contrast 6 different slant razors – with their attendant strengths and shortcomings – all against one another in today's big slant razor demolition derby.
Cutting to the Chase:
Ed. note: Amazon links are affiliate.
The slant razor functions somewhat like a guillotine for your whiskers, in that it tends to slice through the thick shaft at an angle, much like a cheese grater will slice through a tough wheel of cheese rather than trying to chop it head on. There's more cutting and less distortion.
We can examine the theory and practice without going into macabre details if we compare these two shovels: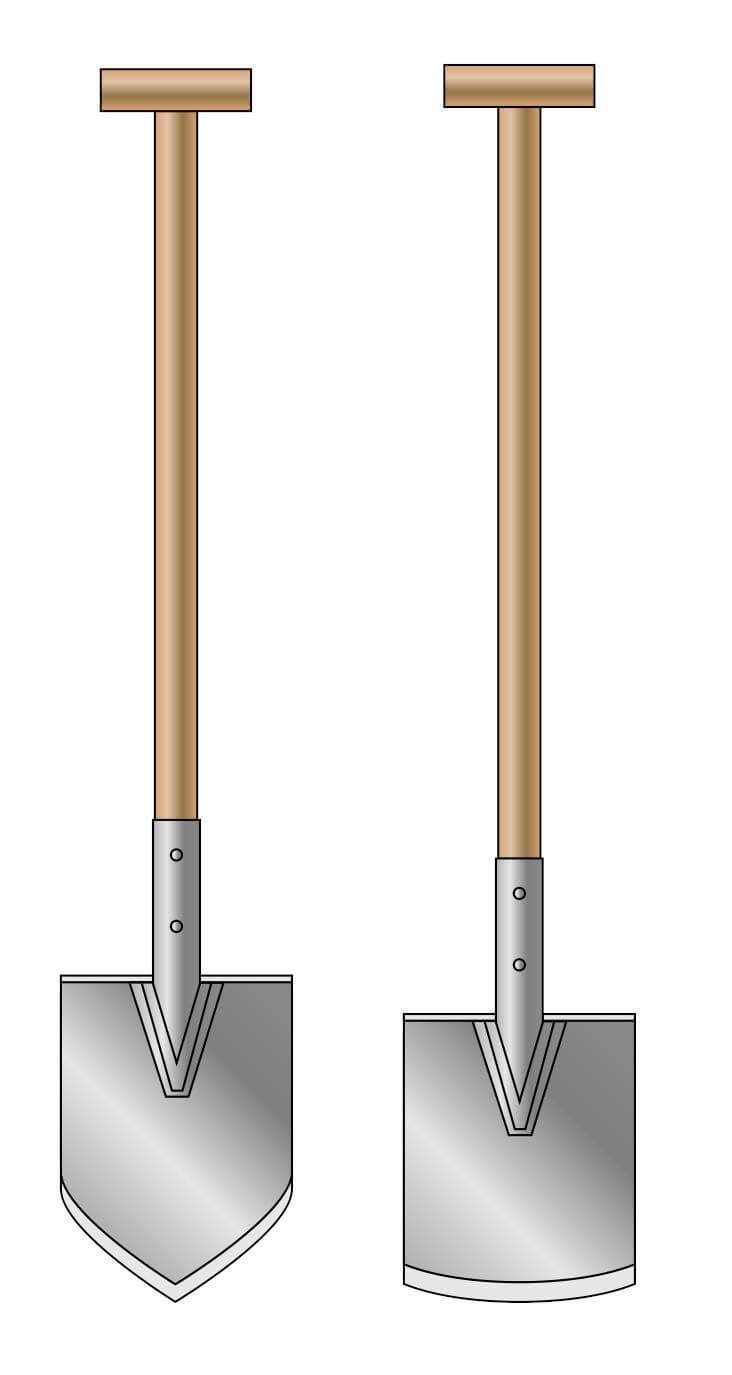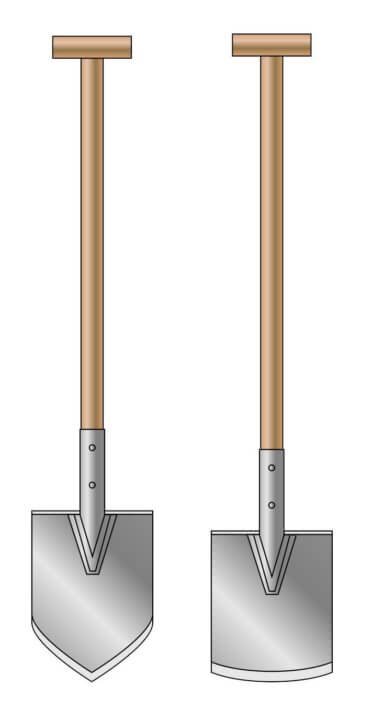 Figure 1: The common dirt shovel on the left vs. the turf spade on the right.
The everyday dirt shovel on the left is a common sight in nearly every man's garage, and the tapered bottom edges allow the blade to efficiently slice into the ground. The turf spade on the right is typically for extracting patches of grass without digging too deeply, hence the flatter leading-edge. You can dig a ditch with both the square shovel and the dirt shovel, but it is harder, labor-intensive work with the square shovel.
The same theory applies to a slant razor versus your typical double edge shaver. All other things being equal, the slant could have a modicum less blade feel to it versus a regular double edge razor. You will know it still shaves but there will be less resistance, which is the key concept here. It slices through thick stubble slightly easier than the regular DE blade that wants to chop through it directly head on.
The downside is slant razors tend to be somewhat more expensive to purchase versus regular double edge razors. There is more engineering and/or specialized tooling that has to go into their manufacture. Slant razors may or may not have a consistent blade gap, but some models will have a slightly variable blade gap depending on the geometry of the head.
The slant razor grants you the closer shave but it will be less forgiving. In his excellent book Gourmet Shaving, the inimitable LeisureGuy remarked: "A slant should be your second razor. Indeed, for many a slant is a 'destination razor': a razor so good that those who buy it lose all temptation to move to another razor."
We stand in agreement on this point. Most slant razors require a steady hand and a delicate touch.
Let's begin my examination.
RazoRock Stealth Slant
Figure 2: The RazoRock Stealth Slant, with optional base
First up in our review roster is the RazorRock Stealth Slant razor, which sadly is out of production. I had a longtime interest in acquiring one of these razors, but my late entry into the world of double-edge [DE] shaving significantly narrowed my purchase options. I was fortunate enough to purchase a lightly used black-coated stainless steel variety on eBay for $130 or so.
Should you be similarly fortunate, the first thing you notice when you hold the Stealth Slant in your hands is the weight. Weighing in at 131 grams in the stainless offering (~46 grams in aluminum) this razor is no lightweight. It feels very solid and reassuring in your palm.
The construction of the slant razor is somewhat unusual compared to other offerings. This was the first foray of the RazoRock company into the realm of slant razors. This razor has a rectangular metal "skirt" which goes all the way around the baseplate of the shaver, which is there for purposes of CNC fixturing and machining. This baseplate has some unusual moderately sharp outside corners as a result, but these are in areas where you will not notice during the shave.
Another minor quirk is apparent: there is a minor bit of blade misalignment present after the shaver is fully assembled with any brand of blade.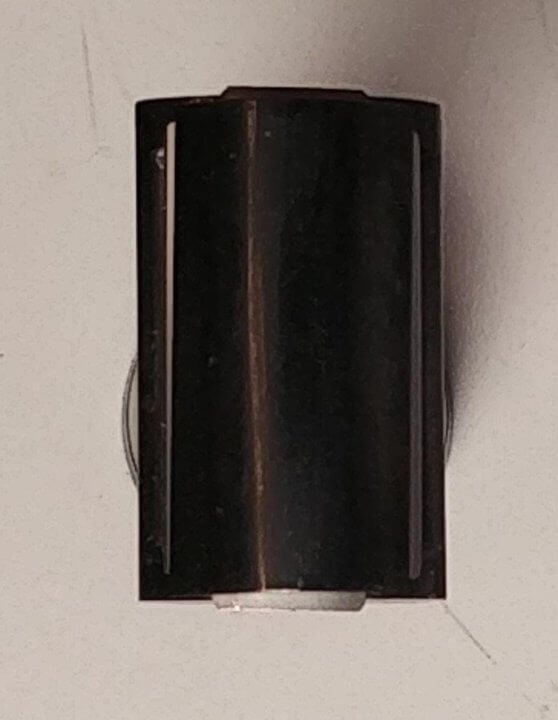 Figure 3: Exposed tabs & some blade misalignment
Thankfully this blade misalignment is not noticeable during the shave, and may be just a quirk with this generation of the razor's production life cycle.
Blade tabs are not fully covered, so loading and unloading your blade is easier but you run the risk of some scratches should you shave too close to the ear or under your nose and catch the blade tab.
The main selling point here is the shave: the RazoRock Stealth is moderate enough that you won't suffer any major transition headaches moving to this from your regular double edge shaver, yet efficient enough that you notice less drag during your daily shave ritual. It offers a decidedly different feel as the blade glides across your skin, and is forgiving for recent converts to double edge shaving, with a blade feel that is neither too harsh nor aesthetically mild.
Pros:
Moderate, enjoyable middle-of-the-road shave. Rather forgiving.
Stainless steel for good corrosion resistance.
Precision machined CNC.
Weighty construction and solid feel in your hand.
Cons:
No longer produced. Hard to find.
Expensive. Can only be found on ebay. Previously found for $200+, but frequently unavailable now.
Stainless versions may be too heavy for some liking.
Cap threads seem unusually short when assembled.
The bottom line:
I think you can't go wrong with this shaver – assuming you can find one. A good daily driver slant razor, middle-of-the-road and forgiving.
GBS Heavy Duty Slant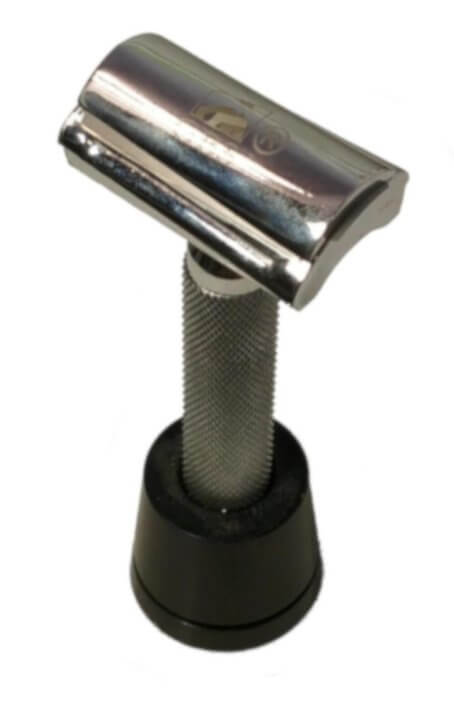 Figure 4: The GBS Heavy Duty Slant: an affordable copy of the Stealth slant.
With the Stealth Slant out of production, GBS [Gentleman's Barbershop and Spa company of Warwick, Rhode Island] stepped in and made an affordable copy which you can readily purchase today. This company specializes in a lot of entry-level shaving and grooming products and barber supplies to professional barber shops.
I've seen this also sold under the name Putali. https://www.amazon.com/Double-Safety-Sensitive-Chrome-Finish/dp/B07KV5NL6M/
Both are identical in size, shape and form to the RazorRock Stealth Slant, and both are made in China. This razor is slightly heavier than the Stealth, weighing in at 141 grams due to a slightly longer handle. Yet another heavyweight razor, but you wouldn't readily notice the difference between this and the Stealth if you held one in either hand.
The GBS Slant is quite an exact copy of the Stealth Slant, even down to the rather sharp outside corners. So close a copy, in fact, that you can take the cap from this razor and put it on the base of the RazoRock Stealth Slant and it fits up perfectly.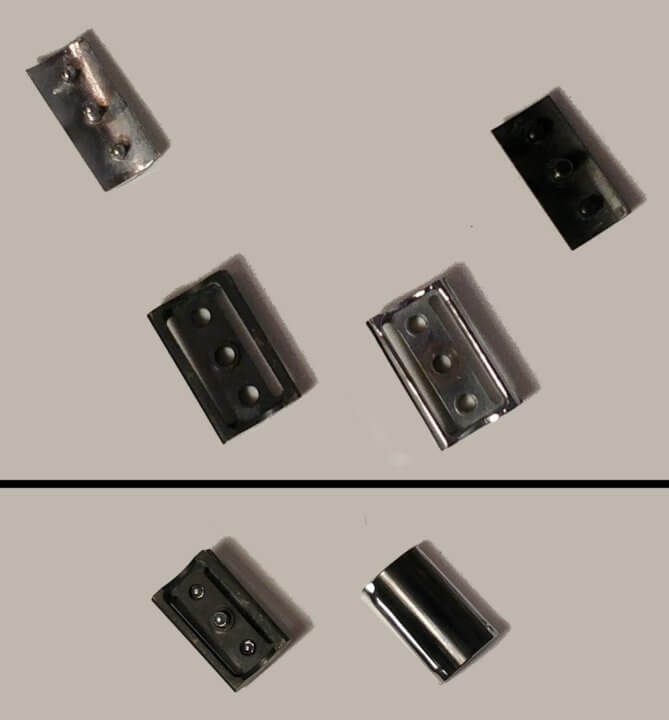 Figure 5: Stealth Slant vs. GBS Slant Caps & Bases. In the lower section I fit up the Stealth cap to the GBS base – and vice-versa – and they line up perfectly.
The major drawback with the GBS Slant is the cast Zamac construction, which allows for some significant blade misalignment due to the loose casting and fit tolerances between the base and the cap. You can see this in the below photo.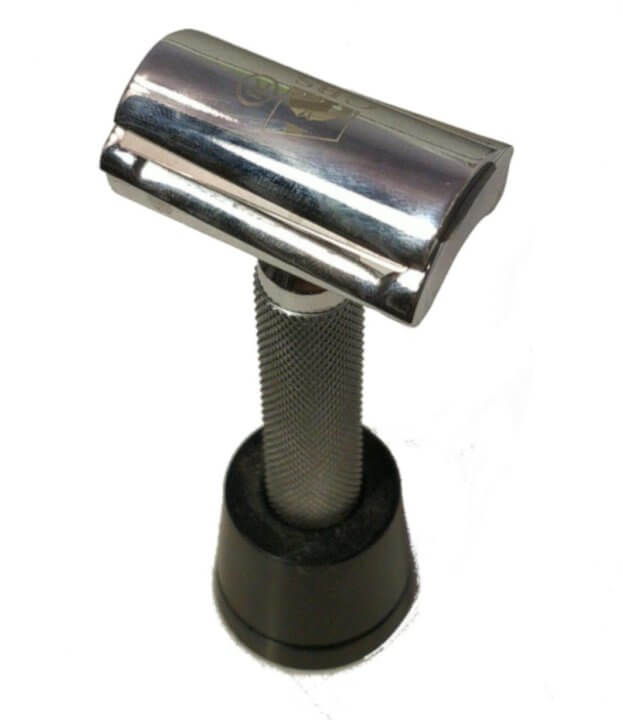 Figure 6: Note the significant blade misalignment on the left side of the shaver.
Like the Stealth Slant the blade tabs are exposed, for better or for worse, so manual alignment of the blade during assembly does not pose much challenge. Try not to scratch yourself with the exposed tabs when shaving.
The razor cap threads are also formed by casting but are slightly longer than the RazoRock shaver, which is a good thing.
The final bit of good news: The shave is exactly the same feel, heft, and performance as the dearly departed Stealth Slant, and all this can be yours for $16 or $17. This will make a good travel razor, but please disassemble before your departure.
Pros:
Cheap and readily available.
Same forgiving shave as RazoRock Stealth slant at a fraction of the price.
Threads are slightly longer than the Stealth.
Cons:
Cheap cast Zamak.
Loose tolerances. Beware of large blade misalignment.
Blade tabs are not fully covered.
The bottom line: In case you missed it, this is your chance to experience the shave that made the Stealth Slant famous at a fraction of the price.
RazoRock Wunderbar slant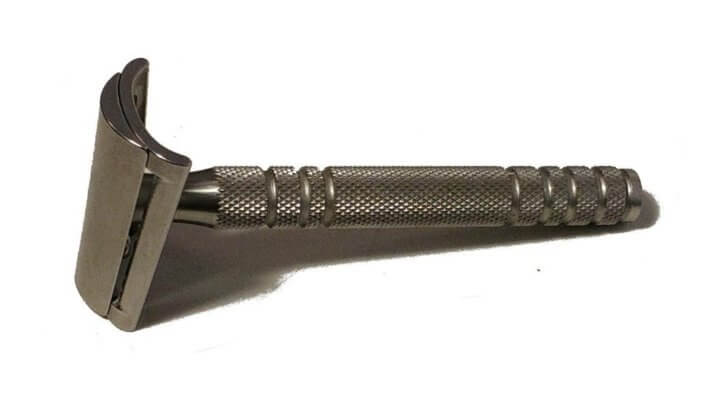 Figure 7: The Wonderous RazoRock Wunderbar!
German for "wonderful", this razor represents the culmination of manufacturing research and study of slant razor technology, according to RazoRock themselves. With the Wunderbar in hand you can almost envision the evolution of the RazoRock thinking, leaving behind the heft and chunkiness of the Stealth Slant for the lithe and more streamlined finish of this razor. As some background, Sharpologist hosted another guest review of the Wunderbar here: https://sharpologist.com/razorock-wunderbar-review/
First and foremost, the Wunderbar is my king of the very close shave, with a BBS feel which lasts appreciably longer into the day than that of the Stealth slant. There is decidedly more exfoliation going on when you shave with this, and smoothness tends to suffer slightly while you hack those whiskers away.
A direct contrast of weight with the Stealth Slant isn't possible due to the different options of handles you can choose from when ordering your Wunderbar, but the head is lighter: 33g for the Wunderbar versus 51g for the Stealth head. The blade tabs are fully covered and the fit of the blade onto the cap posts is tighter and more precise as well. The entire cap-and-base assembly has less play than the Stealth, which means more consistency with both blade alignment and shave comfort. The 304 stainless used with the Stealth has now been upgraded to 316L marine grade stainless, which grants greater resistance to corrosion, but is more expensive to procure and more difficult to machine.
Using the Wunderbar I find myself more frequently reaching for the pre-shave oil before the final pass. Personally, I've found the increased lubricity most welcome during the final against the grain. Aftershave balm is a must with this razor.
I suspect there is some positive blade exposure with this head compared to others, but there is definitely a greater blade feel with the Wunderbar. I think milder blades are more welcome with this razor. I put a milder Derby Usta into this razor and it tamed down slightly relative to my go-to Voshkod blade which I typically use.
The Wunderbar may not be the best choice for a daily driver. An alternate approach to this blade-bearer for those every-weekday shavers with sensitive skin is to come off the weekend using the Wunderbar for your Monday and maybe Tuesday morning shave, and then switch to a milder razor for later in the week. Or alternate with the shaver every other day to minimize discomfort.
To master the Wunderbar your technique must be precise, your lather must be the best quality and the slickest you can muster, and your touch must be light to end up with a face free of nicks and cuts when you put the razor down. And best keep your alum block handy nearby.
Pros:
Closer shave than the RazoRock Stealth Slant / GBH slant.
Lightweight and slim.
Good 316L stainless steel foundation.
Tight tolerance on precision machined parts.
Blade tabs are covered.
Very good blade alignment.
Cons:
Rather high price. Most expensive of all current RazoRock offerings.
Most blade feel of all slant razors.
Somewhat unforgiving. This razor is for practiced hands only.
The bottom line: I think this razor boldly serves the fuzzy masses, yearning for the closest shave possible. Use it well and be rewarded with a closer BBS shave that lasts longer throughout the day – but at the potential price of comfort.
Maggard's Slant razor head.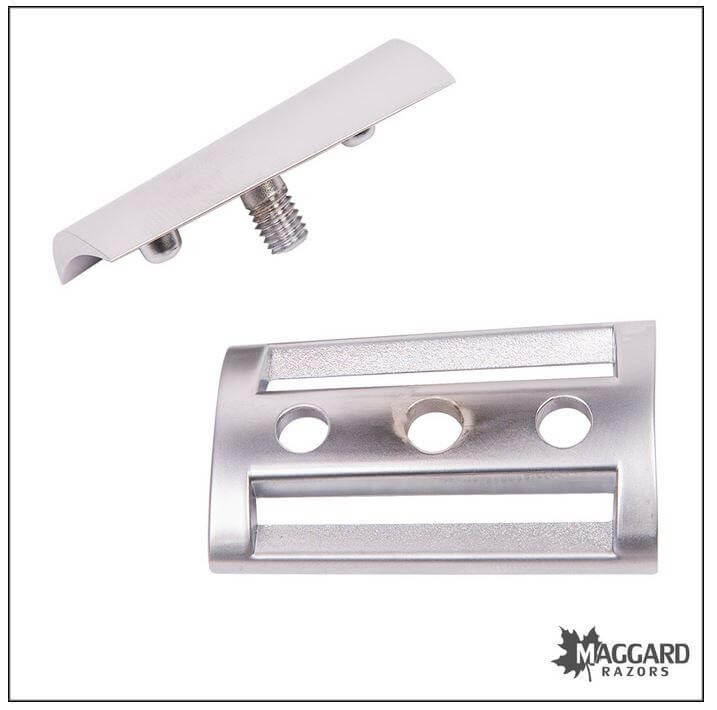 Figure 8: Behold the Maggard's Slant Head! (Kindly bring your own handle)
Next in line is the most affordable entry into the world of slant head shaving is the Maggard's Razor Slant head. For those looking to get their feet wet without draining their wallets, this bad boy weighs in at all of $20, and comes with your choice of four different finishes: chrome plate, matte silver, matte black, or grey finish.
As with so many razor heads, the base material is again a die cast zinc alloy [Zamac], with a finish coating on the outside. This keeps costs down but the precision of the tolerances tends to suffer slightly as a result. On a positive note the blade tabs are fully covered, so delicate areas under the nose and close to the ears are rather well protected here. By Maggard'sown admission, however, you may need to loosen and tighten the shave handle a few times to get the blade alignment perfect before beginning.
I think the Maggard's slant head is moderate in aggressiveness, with good lead-in on the safety bar and generous lather channel openings. It is definitely a middle of the road shave head in terms of aggressiveness, not too hard but not overly mild either. With light pressure, good technique, good shaving software and lather, plus a little bit of luck, you can end up with a decent BBS shave using this economical razor head.
If you have never tried slant razor heads before, I would suggest you start here first and proceed to more finely finished slant razors should your desire and budget allow you that leeway.
Pros:
Moderate in aggression.
Good lather pass-through.
Affordable.
Blade tabs are covered.
Cons:
Cast Zamak.
Some minor blade alignment issues. Covered tabs with no adjustment relief make this a hassle to correct.
The Bottom Line: A welcome introduction to slant shaving at a very reasonable price.
Merkur Type 39C "Sledgehammer"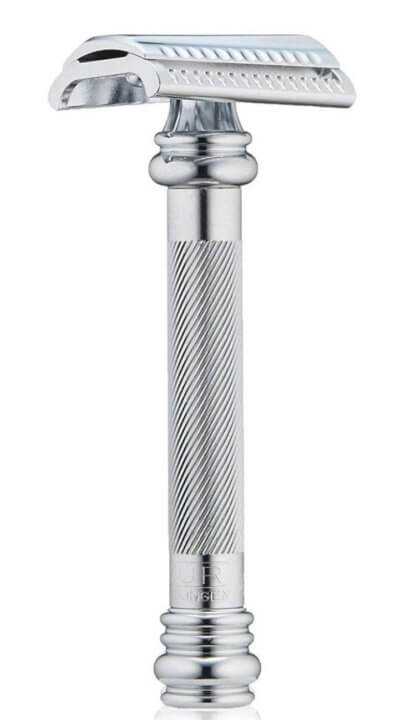 Figure 9: I wanna be… your sledgehammer!
Up next is the popular Merkur 39C "sledgehammer" slant razor, which is perhaps the most popular slant if Amazon reviews are to be trusted.
The Merkur 39C has identical performance with the type 37C, differing only in a 2-piece construction of the 39C vs. a more traditional 3-piece type 37C. (The RazoRock German 37 is a clone of the Merkur 37C, at a cheaper price point.) The shave is more aggressive than the RazoRock Stealth Slant but milder than that of the Wunderbar. Sharpologist.com featured a guest review of the 39C here: https://sharpologist.com/merkur-39c-review/
Loading the 39C is a breeze, due to the two-piece construction. You loosen the knob at the bottom of the handle, invert the top cap assembly and install your blade, then reassemble. The convenience factor alone makes this the better buy versus three-piece razors. The only downside thus far is the die-cast Zamac construction, so assembly tolerances with the blade are fair. Since the blade tabs are covered, you must manually adjust the blade for proper alignment during assembly.
After using this razor again, I was rapidly reacquainted with one of the primary reasons why I chose to sell it off earlier: if you maintain a mustache or goatee as I do, the gap between the cap and base is just wide enough to capture a stray whisker and rather painfully yank it out as the head passes by. I've had this happen a few times and it turns what would otherwise be a pleasant shave into an unexpected surprise, and not in a good way.
Both the safety bar and head have serrations to allow more lather to flow to the blade contact edge, and in practice functions as a "semi-open comb", so you get increased blade feel with each pass. Blade tabs are covered, so your ears and the underside of your nose are spared the indignity of scratches from the sharp blade tab corners while in service. The unique slope angle of the razor head makes finding the proper shaving angle on your face a breeze, thus operating this little devil poses no challenge. The closeness of the shave is exceptional, but you're well advised to ensure you have good lather and a little aftershave balm wouldn't hurt either.
Pros:
Readily available through amazon.com.
Easy to get the right angle.
2-piece design makes blade loading a breeze compared to the more common 3-piece razors.
Neutral:
Mid-range price.
Cons:
A bit on the aggressive side.
More die-cast Zamac.
You may regret using this if you have a mustache.
Spiral knurling on the handle isn't quite as "grippy" as we might like.
The Bottom Line: A decent slant at a fair price, this makes for an excellent investment for those adventuresome wet-shavers searching for a closer shave in the realm of slant razors.
Ikon X3: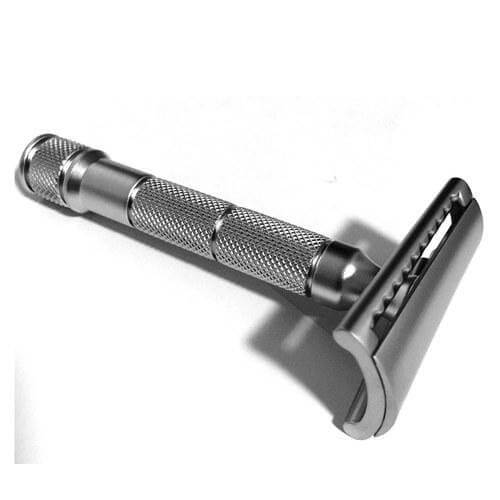 Figure 10: The mild-mannered Ikon X3: a pleasant shave for a sensitive-skinned gentleman.
Last on my list is the Ikon X3.
If I were to capture the Ikon X3 in a single word, that word is "mild". This is a very forgiving slant with what feels like some negative blade exposure. I think this shaver will reward you with a decent shave if – and only if – you bring a sharper blade than you would normally feel comfortable with to the table and/or a heavier touch while in action. A mild blade here will necessitate multiple passes and may cause an undue amount of irritation from repeated scrapings of the skin. Such was my experience when starting out with the common Astra blades.
The head is die-cast Zamac which means affordability up front for those who don't want to break the bank, but there may be some slight blade alignment quirks you ought to be cognizant of. The good news is the blade tabs are fully covered, which spares you the injury of scratching your ears or nose when gliding by with the razor head.
I think where this shaver shines is with those folks who have very sensitive skin, or those unlucky blokes who cannot put any blade onto their neck without coming out looking like a victim of a cheesy vampire movie. Gents, if you fall into either category, your shaving prayers may have finally been answered in the form of the X3 shaver from Ikon.
The Ikon X3 is an excellent beginner's foray into the world of slant wet shaving: It merges a forgiving approach with affordability, and is second only to the Maggard's slant in terms of cost for the razor head alone. The X3 works splendidly as a second, finishing shaver for those with very sensitive skin, when shaving delicate areas or doing finish passes going against the grain.
Pros:
Affordable.
Blade tabs are covered.
Mild enough for beginners or those with sensitive skin.
Cons:
Not much blade feel at all.
Almost a bit too mild for more experienced users.
Blade alignment can be hit-or-miss.
Conclusion
Consider the above reviews and concepts as you begin or continue your foray into the closer and better-shaving world of slant double-edge shavers. Let me assess below the final results of our discussion:
Figure 11: Comparative mildness vs. efficiency of our assorted stable of slant razors we reflected upon today.
Happy shaving to you, and as always kindly bear in mind that Your Shave May Vary.