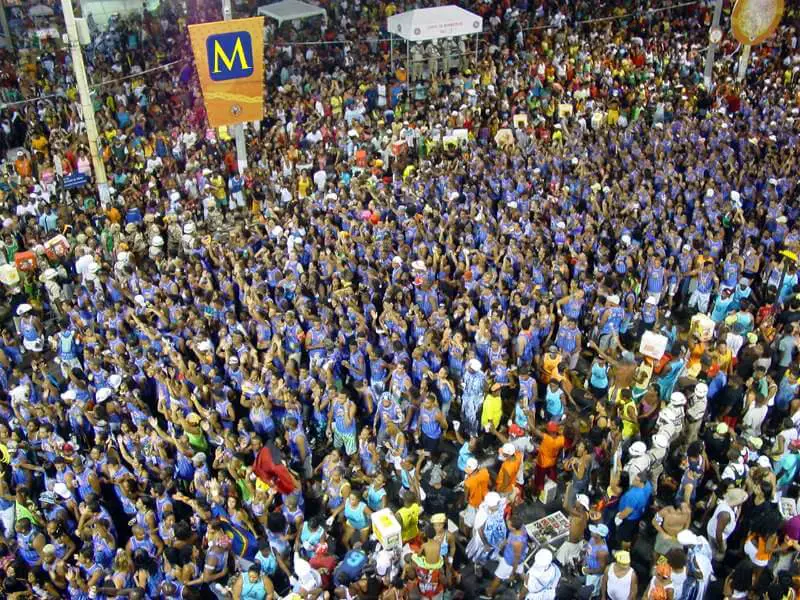 Sharpologist periodically shares information about shaving-related "crowdfunding" projects.  In the past there have been projects like Born Sharp, Pacific Shaving's caffeine shaving cream, Beluga, Thomas Clipper, and Rockwell.  Here are a few more projects currently in the funding stage.  Take a look at the projects that interest you to see if they are worthy of a contribution (the descriptions are taken straight from their funding pages).  Sharpologist is not endorsing any of them, just giving 'em a "plug."  🙂

Luxury Shave Kit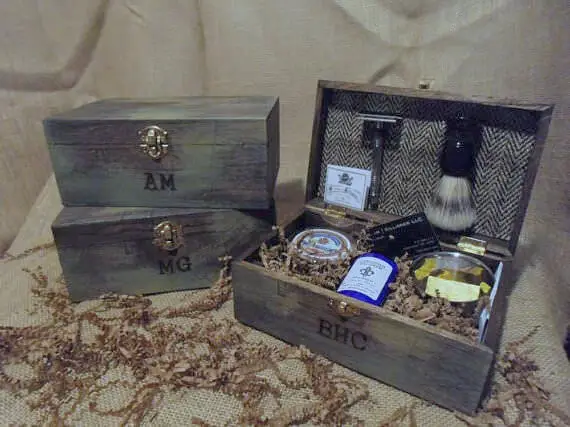 Luxury Shave Kit
"The Classic Shave Set:  Our cornerstone product!  This beautiful set is stained, painted, and lined by hand in our studio and filled with amazing products!  Razor, Boar hair brush, shave bowl, cream, and balm.  This scent features our herbal and clean Green Tea & Lavender fragrance and herringbone lining."
Miss Emma's Classic Shaving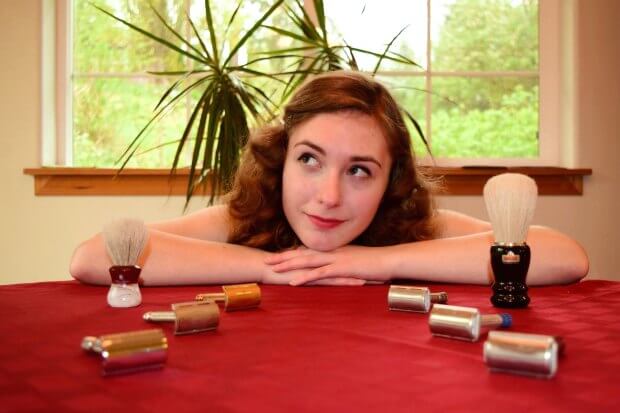 Miss Emma's Classic Shaving
"Recently, there has been a resurgence of men finding out the benefit of safety razors and classic shaving techniques. When I first became interested in classic shaving a few years ago, It was difficult to find information pertinent to women. There are plenty of forums and blogs dedicated to men's shaving and the best way to groom your beard but resources for women are few and far between. So, last year, I started Miss Emma's Classic Shaving."
Tri-Razor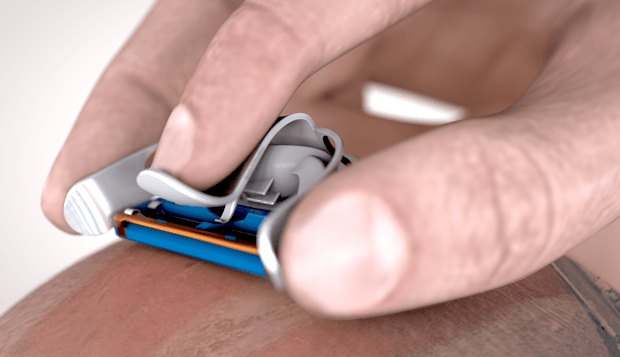 Ti-Razor: The Titanium Three-finger Razor
"A revolutionary new titanium razor handle you can plug your standard Fusion™-blades straight onto.  It fits snugly between 3 fingers, enabling full control when shaving in places where you're not able to see what you're doing. It almost feels like you're shaving using only your fingers! This will minimize the risk of cutting yourself and help obtain that super close shave!"
Occam Razor
The Ockham Razor – a minimalist, modern razor.
"Your razor shouldn't shout at you. Shaving should be a tranquil experience – calm and peaceful with the radio on and the aroma of coffee wafting through from the kitchen.   [The Ockham Razor] – a simple, beautiful razor with the convenience of cartridge blades, that won't break the bank.  We have chosen to make our razor compatible with standard Gillette Mach 3 blades."
Shaving Dutchman
"Unique project for unemployed youth.  The main goal of the project is to give unemployed and hopeless youth perspective for work and skills they need. We involve them with the project. The entire razor is made with the hand. We have the knife designed and will initially a smith from Alkmaar to made the razor blade The handle is made with the hand of oak. Not a knife isn't the same. So, every razor has is own story. They learn how they can make a handle for a razor, contributing to bring a piece of craftsmanship and tradition in our culture. The youth then mount the razor together. They learn how they can shave with it and then deliver it off together with the customer through a Shaving workshop on location. So, they build up a real network for more perspective for a job."
What do you think of these projects?  Leave your comments below!