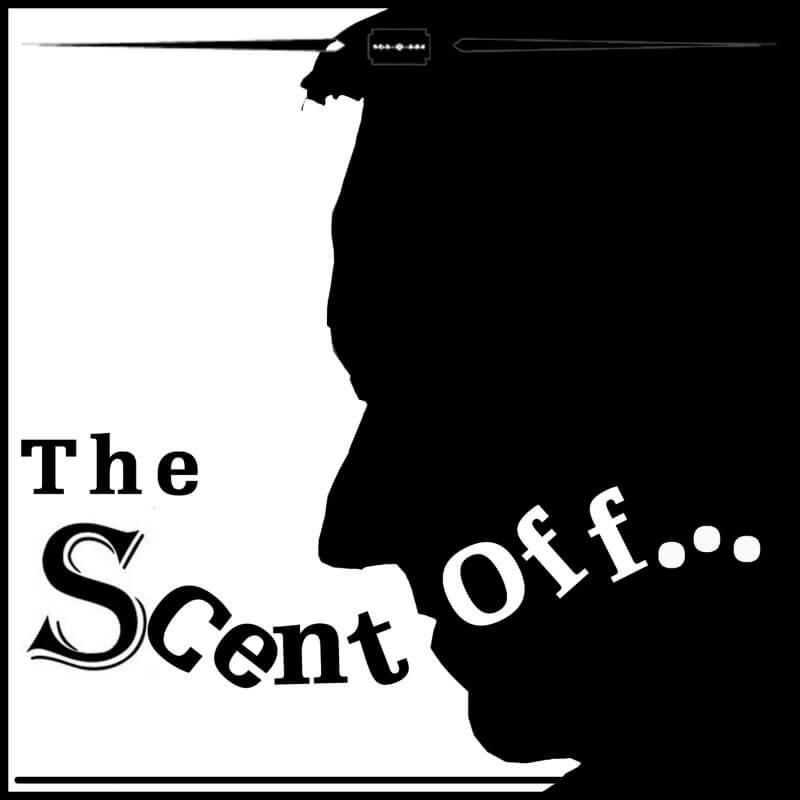 For the past six weeks we have been evaluating artisan shaving soaps with a Fall or Winter seasonal scent in a "scent off."  Entries have come from Mystic Water, Barrister and Mann, How To Grow A Moustache (HTGAM), Fitjar, Petal Pusher Fancies, and Green Mountain.  Now we've crossed the finish line and it's time to crown a winner!

Scoring Review
Judges were asked to evaluate the scent off entries by shaving with them at least three times and base their score on Scent (up to ten points), Performance (up to ten points), and Presentation (up to five points).  Lets review the scores of each artisan's entry:
Mystic Water
Mystic Water submitted "Indian Summer," described as "the week or two of warm weather that often occurs in the Fall after the leaves have begun changing color.  For the competition, I wanted to combine the scent of freshly cut pumpkin with ginger root, cream and spices that, to me, evokes comfort and warmth as we go into the cooler season. I added Italian saffron for color and subtle fragrance."
Scent: 7.7
Performance: 7.7
Presentation: 4.3
Barrister and Mann
Barrister and Mann submitted "Hallows," described as "vetiver, oakmoss, black pepper, cocoa, labdanum, and cedar to produce a deep, cold scent suited to the chilly, bitter days of late October. Gloomy, rich, and perversely elegant, Hallows is a reminder of why men once feared the dark."
Scent: 7.8
Performance: 8.9
Presentation: 3.1
How To Grow A Moustache
HTGAM submitted "Pumpk'n 3.14," described as "Pumpkin Seed Oil (a rich source of skin shielding vitamins and minerals), Pumpkin Enzyme Powder, Organic Yellow Dock Root, Maca Root, Chaulmoogra Oil, Neem Oil & Aloe Vera Extract (for scent, color & more skin food)."
Scent: 9.4

Performance: 8.8
Presentation: 4.4
Fitjar
Fitjar Soap submitted "Frost Rose," described as "created only with essential oils, which limits the range of fragrances that are possible to create, but keeps the products smelling fresh and natural…."
Scent:8.7
Performance: 8.2
Presentation: 3.8
Petal Pusher Fancies
Petal Pusher Fancies submitted "Ciderhouse-5," described as "Oak Barrels, Apple Orchards, and the Essence of the Season."
Scent: 8.7
Performance: 9.1
Presentation: 4.4
Green Mountain
Green Mountain Soaps submitted "Nick's Red Jacket," described as "[e]ssential oils of Spruce, Sweet Orange, Peppermint, Texas Cedarwood, Nutmeg, Clove, Tobacco Absolute, Carrot Seed & Oakmoss…."
Scent: 8.3
Performance: 8
Presentation: 4
The Scent Off Winner?
It's clear that ALL these shaving soaps are excellent.  With everyone getting about an 80% positive reaction out of the judges (give or take, with YMMV evident) and taking into account a statistical margin of error I don't think a clear winner comes out.  If we look at individual scoring elements I think there are some highlights though.
Scent: HTGAM's "Pumk'n 3.14" got a pretty big reaction from the judges.  Even those who don't care for pumpkin pie thought the scent was spot-on.
Performance: Petal Pusher's Ciderhouse-5 edged-out several other entries by a narrow margin for its performance.
Presentation: Mystic Water, HTGAM, and Petal Pusher received kudos from the judges for their presentation (and Fitjar for its unusual, environmentally-friendly packaging).

So, given the scores and judges comments, I declare all the entries as "winner" of Sharpologist's first "scent off!"