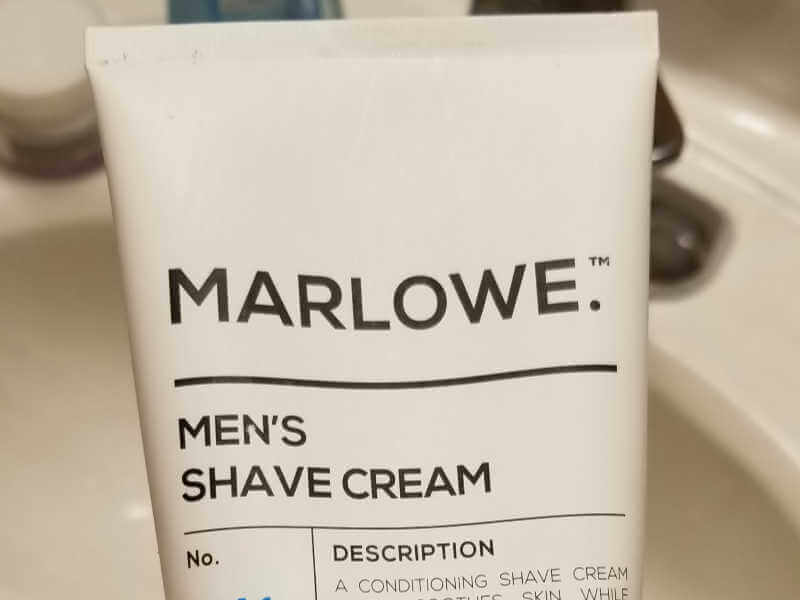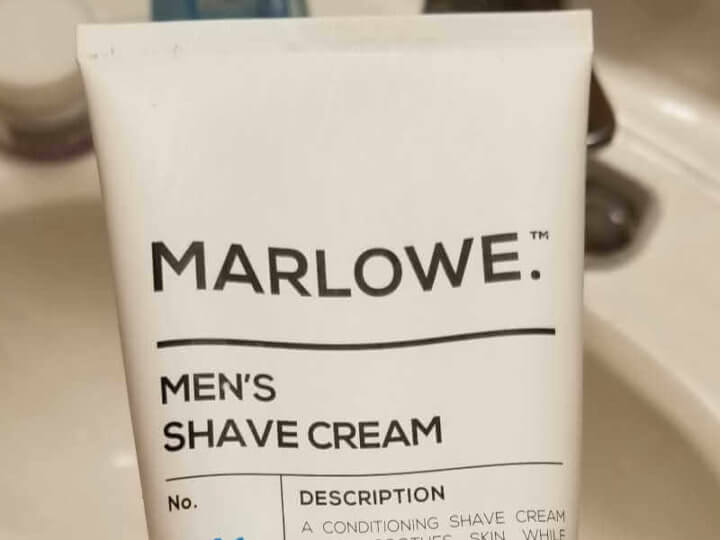 After a while, I find I get a little tired of all the new products on the shelves of grocery stores these days that are geared towards wet shavers. It seems that as I, and hundreds of thousands if not millions of others, was enjoying wet shaving and all its great products, we were ignored by the rest of the grooming product world.
They made mass-produced goo in a can, while we enjoyed shaving the way our grandfathers did. While there were always new products to sample and buy and buy and buy, it was always with the knowledge that you're really part of a clique of cool dudes who are doing something special.
Now…sigh. I walk down the grocery store aisle I not only see the cans of goo and tubes of near-goo, there's more products that look designed for wet shavers like me. Bromley's? Simple Truth from Kroger? I've done deal or dud articles on several different products, from Duke Cannon,  Burt's Bees to Body Prescriptions. Some were deals, some were duds. But what I did notice is that a lot of these products may be trying to be something a wet shaver would use, not many actually were something I would shell out money for.
(Note: Amazon links are Sharpologist affiliate.)
Which is why I had overlooked Marlowe's shaving cream for months and months. It was in a box of samples I received. I hadn't tried it, because honestly, I have a lot of great performing creams. Art of Shaving, Taylor of Old Bond Street, Geo. F. Trumper, etc. But one day I decided to give it a go. I was in a rush, looking forward to a quick shower shave and grabbed the big white container. I hand-lathered and slapped it on my face…and got a very smooth shave. It didn't dry out my skin, it offered good protection and was very slick. Hmmm. This could actually be a pretty good cream. After a bit of research I found it was sold at (gasp!) grocery stores and of course, Amazon. I continued to use it when I was in a rush and didn't have time to load a brush and do a three or four pass shave.
So I decided to write up a deal or dud article and to do that, I would treat it like any other shaving cream: trying it out with a warm scuttle, Semogue badger brush and my trusty Fatboy.
I put a healthy dollop in my scuttle because I planned to shave my head as well.
After a good amount of swirling and adding a few drops of warm water, I got a fair amount of lather built up in the scuttle.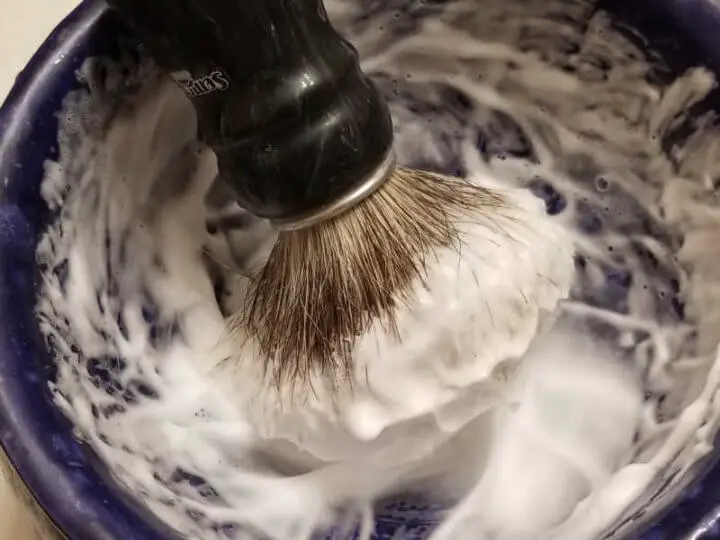 The majority was in the brush, and it was impressive!
I did a four-pass shave and after every pass I would, out of habit, go to whip up more lather, only to find it had dried out and disappeared because of the warm scuttle. While this could be a downer, there was plenty loaded in the brush for my face and my head.
The lather is very silky and if I didn't know better, I could mistake it for a higher-priced cream. It has a slightly woody and citrus scent, but not overpowering. It was very slick and offered very good protection and cushion. As I first noticed, it didn't dry my skin out and left both my face and head feeling clean after rinsing. A check of the website and look at the ingredient list shows it has coconut oil and shea butter, deep sea algae and passionflower extract.
Ingredients: Water, Myristic Acid, Potassium Hydroxide, Stearic Acid, Propylene Glycol, Butyrospermum Parkii (Shea) Butter, Polysorbate 20, Cocos Nucifera (Coconut) Oil, Salix Alba (Willow) Bark Extract, Saccharina Longicruris Extract, Camellia Oleifera Leaf Extract, Passiflora Incarnata Fruit Extract, Phenoxyethanol, Hydroxyethylcellulose, Acrylates/PEG-10 Maleate/Styrene Copolymer, Sodium Hydroxide, Allantoin, Ethylhexylglycerin, Fragrance, Sodium Benzoate, Trisodium EDTA, Glycerin
I'm not sure what those ingredients actually do, but I know that it makes a very slick lather. And at $11.99 in most places (including Amazon), I would say it's one to put in your rotation.
In all, Marlowe's is definitely a deal.