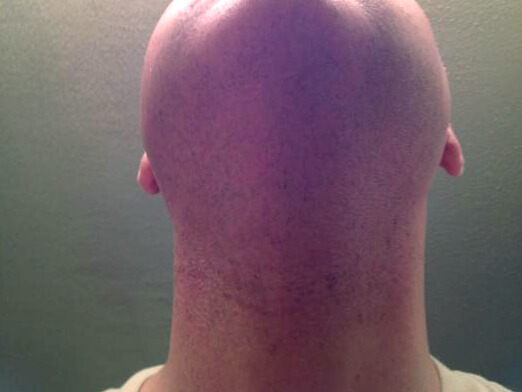 After a year and a half, I've been having second thoughts about my commitment to wet shaving.
Yes, I enjoy it.
Yes, I think the hundreds of dollars I've dropped on new and vintage razors, creams, soaps, brushes, aftershaves and pre-shave oils are cool.
But no, this didn't turn into a money-saving proposition from the days of the multi-blade cart razor and can of goo.
And no, at least right now, the shaves aren't closer … and my neck irritation is as bad as ever.
It was getting better for a while, but then a few months ago, the persistent razor burn and ingrown hairs returned. On Mantic's advice, I tweaked and tweaked.
Products. Blades. Razors. Techniques. Frequency. You name it, I tried it.
(Here's a thread I started on Badger and Blade if you want more detail.)
Anyway, I seem to be on the road to improvement, but it's been frustrating and embarrassing that I can't get a BBS or DFS without bump city.
So, I'm kicking around the idea of going back to my Gillette Mach 20 Pro Glide Power Fusion (or whatever it's called) until I can sort some of these problems out.
Please, Sharpologist community, talk me out of it.