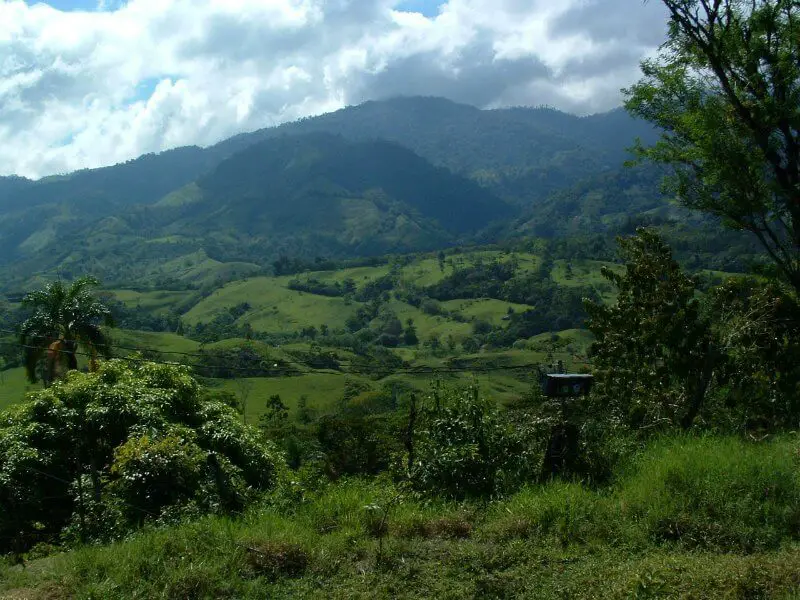 I've been meaning to mention Green Mountain shaving soaps for a while.
Green Mountain is one of several artisinal shaving soap makers that have appeared on the scene recently (no one can convince me that "old school" shaving is a shrinking niche!).  Green Mountain soap's funky-shaped pucks are triple-milled and a generous 4oz. so you know they're going to last a long time and are a great value.  They use essential (vs. fragrance) oils and I think they've struck a good balance between strength and longevity for scent.
I have hard water so getting a good lather can be a challenge for me sometimes.  It took a little experimentation for me to get a consistently good lather with Green Mountain, but after I discovered the "sweet spot" I don't have a problem getting a fine shaving lather.  Performance (lubrication, cushion) has been very good.
Green Mountain's line of shave soaps come in five different scents, plus unscented:
Balsam Spice: This scent evokes images of Winter in some mountain forest. Top notes of Camphor, Fennel, Spruce and Spearmint. Middle notes of sweet spice come from Ylang-Ylang, Nutmeg and Clove, tempered Siberian Fir. The earthy-mossy, leathery aroma of Oakmoss and the vanilla-like nuances of Peru Balsam ground this soap.
Cheaha: Base notes of Patchouli and Oakmoss give off warm, earth-mossy tones. Cedarwoods plus Ho Wood and Ylang-ylangimpart a cedar scent with floral overtones. The scent is infused with the sweet citrus smell of Orange and Bergamot. Spruce tops this scent with a generous amount of balsam.
Lavender Grapefruit: Lavender, Grapefruit and Lime. Lavender and citrus are grounded by the earthy, mossy, leathery notes of Oakmoss.
Lime Vetiver: Lime and Bay Leaf essential oils are grounded by Vetiver. Black Pepper essential oil and the tiny bit of Ylang-Ylang creates a sweet, exotic, slightly balsamic floral scent.
Spiced Rum: Bay Rum provides a spicy, fairly strong scent. Top notes are Lavender, Rosemary, and Litsea Cubeb. Marjoram and Clary Sage give the spicy, floral, fruity aromas, and Allspice enriches with a combination of cloves, cinnamon and pepper. Lastly is Carrot Seed, which has a woody-earthy, spicy-musky scent.
Unscented: This shaving soap has not been scented.