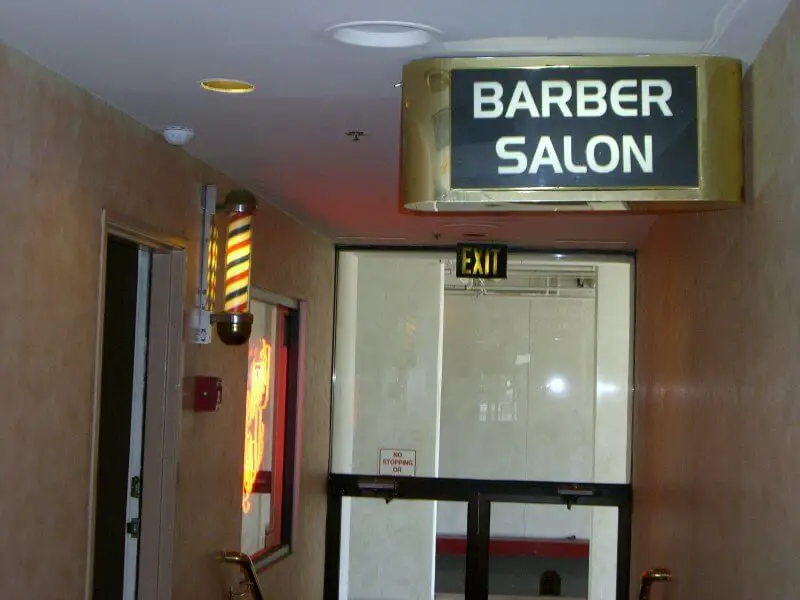 The end of an era comes today as the Riviera hotel and casino in Las Vegas closes.  I had a chance to visit their "old school" barber shop when I was visiting Las Vegas in March.

"The Riv" was at one time one of the premier hotels on the famous Las Vegas Strip, playing host to some of the most famous people in the world.  And down a non-descript side hallway near the back doors was their barber shop.  When I stopped by no one was there except Sylvia, a Master Barber who had worked there over 30 years (and unfortunately didn't want her picture taken).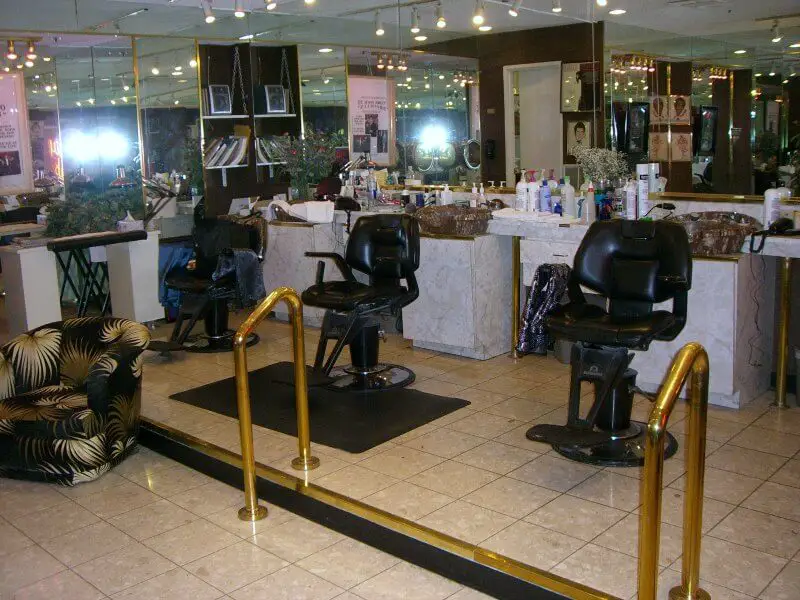 Along with Sylvia, Neil Scartozzi has had customers like Frank "Lefty" Rosenthal, Robert Redford, Bill Cosby, Telly Savalas, Tom Selleck, and George Burns (in fact Sylvia told me a cute story about a time she cut George Burns' hair).  Vegas Inc. ran a good story a few years ago about how Neil was almost like a "shrink" to the stars.
I was tempted to get a shave like I recently got at Canyon Ranch at Palazzo but discovered that they're not into the new "spa" experience there: Sylvia uses lather made from a combination of generic hair conditioner and Gillette Foamy.  🙁  They even call their shave service a "hot-scraped razor shave," which did nothing to induce me into trying it.
Neil may have a few special barber gigs left in him at other venues, but Sylvia plans to retire.  I left her my card and suggested she write a few stories about some of her experiences for Sharpologist.  I hope she takes me up on it!