In a move that really didn't surprise me too much, Dollar Shave Club is forcing all members to switch to their "new" Club series razors. I put the word new in quotes, because this is the razor system that has been offered for several years in brick and mortar stores like Walmart, Kroger, Target etc. 
How I Found Out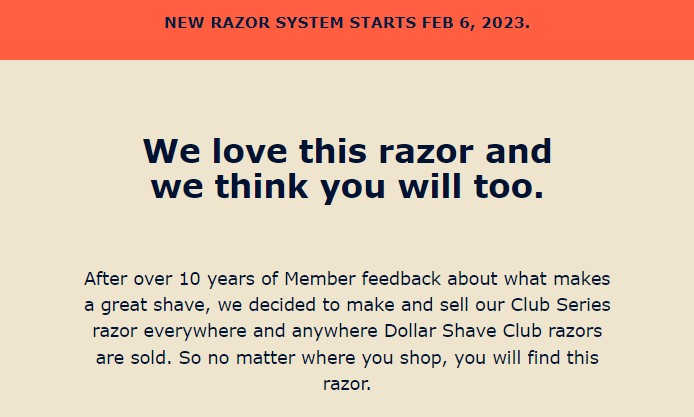 An email at 12:03 a.m. Friday morning. Working overnights, I literally watched it come into my inbox. 
"Well, that took long enough for them to kill off the original razors," was my first thought. I bought my son the 4-blade system from Walmart for Christmas a few years ago. That's when I saw the push DSC was making into brick and mortar stores. Being owned by mega-corporation Unilever, this seemed like a natural move. But I questioned how long it would take for them to move everyone onto one "platform" so to speak. About two years is the answer.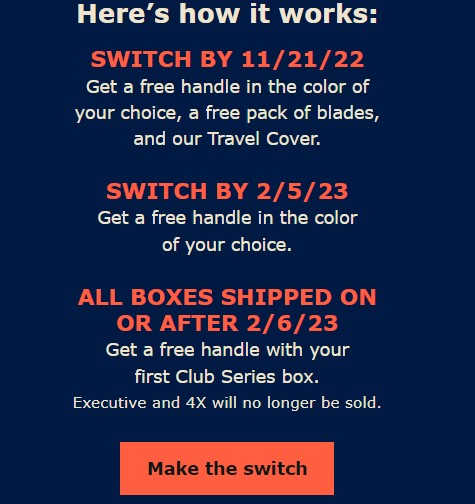 They are tempting us old-school DSC users to switch with a free handle, pack of blades and a travel cover. But…the third point…Executive and the 4X will no longer be sold after February 6th. That one is going to be hard for some users, I imagine, to swallow. Myself, I do not take to change very well. 
Related Post: Dollar Shave Club Vs Harry's – And The Winner Is…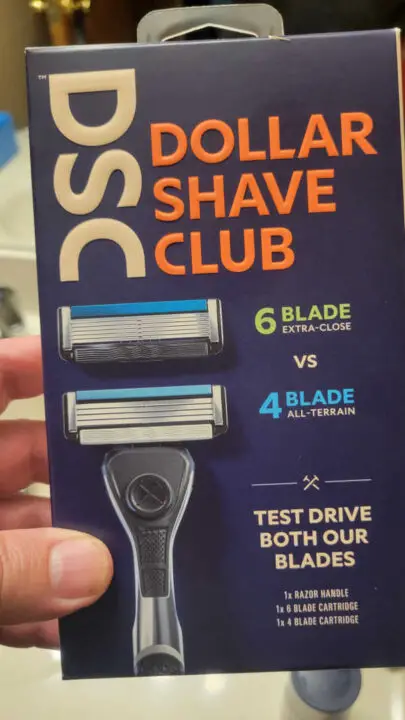 So, I decided to get ahead of this and try it out before it is forced on me. I found this box set at Dillons, the Kroger brand store where I live. Sure enough, the blades, whether it be four or six, are both compatible with the new razor handle. This is part of their marketing.  And upon opening, it is the same style of handle I bought my son two years ago. 
It holds one of each of the carts and even has instructions.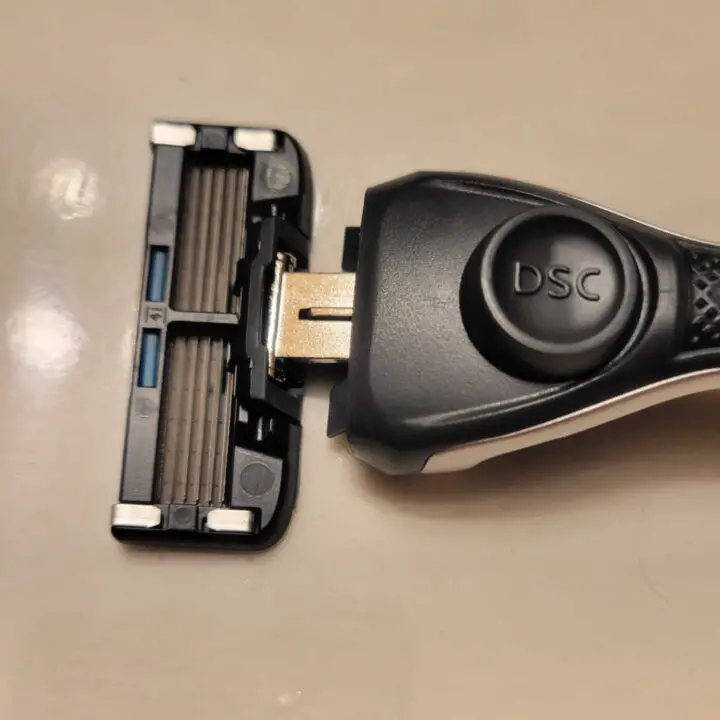 It fits in pretty snugly with the middle piece clicking into the cart.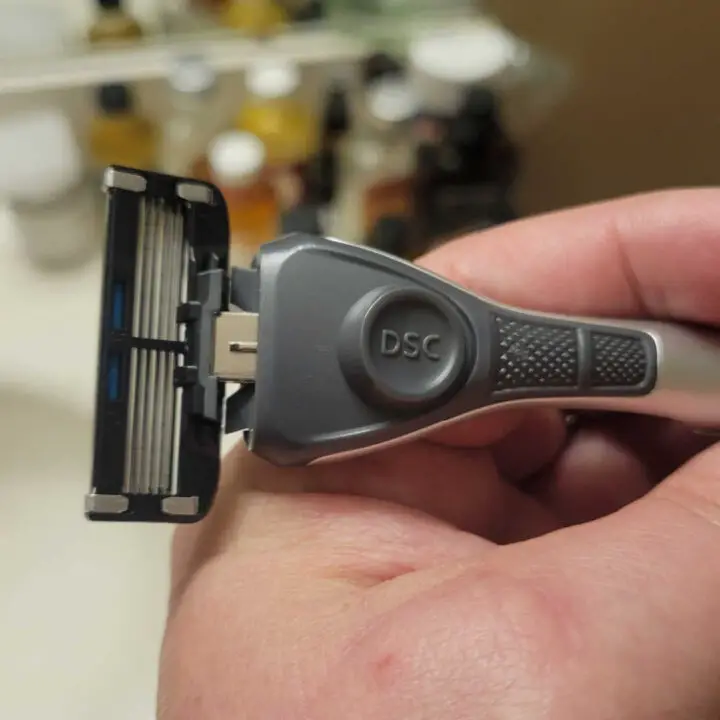 It is a solid connection and it didn't come off even as I pulled gently on it. 
The handle is balanced very nicely and has what it called "diamond grip" and does keep it from slipping when wet. 
The Test Run
I decided to give the new 6-blade cart and handle a test run and see how it stacked up against the Executive handle and 6-blade cart I've been using from DSC for years. 
I used a tallow-based soap, which is my norm. 
I shaved my head with one pass and a four-pass on my face with one day of growth. 
The new DSC cart felt lighter than the Executive. On passes, I noticed it does not glide as well as the older cart. Using them side by side, it was obvious that there was a more tugging with the new cart and it wasn't as smooth as the Executive cart. I had to do more touchups on my head in the areas where I used the new DSC razor. 
Post-shave, I can tell the areas where I used the new DSC equipment. There is more irritation on my scalp and face. 
Conclusion
While I do not relish change, I do not usually shy away from it. That's why I decided to plunk down cash and give the new carts from DSC a chance.  I have shaved for years with 6-blade carts from a company that started out with a "going against the flow" attitude and a slogan that of "our blades are f*cking great". The new products, I feel, aren't and are a step backwards for the company. DSC worked hard to make its customers, early in the company's existence, feel like they were part of a group that is getting a great deal and being a bit of a rebel against the big name companies that charge so much for cartridges. 
With this sweeping change, I think that community feeling will be gone. If this is what the future of DSC shaving is going to be, I will not continue to be a customer. 
Editor's Note: DSC's original cartridges were made for them by South Korean manufacturer Dorco. Read about Jay trying Dorco cartridges on his DSC handle by clicking/tapping HERE.