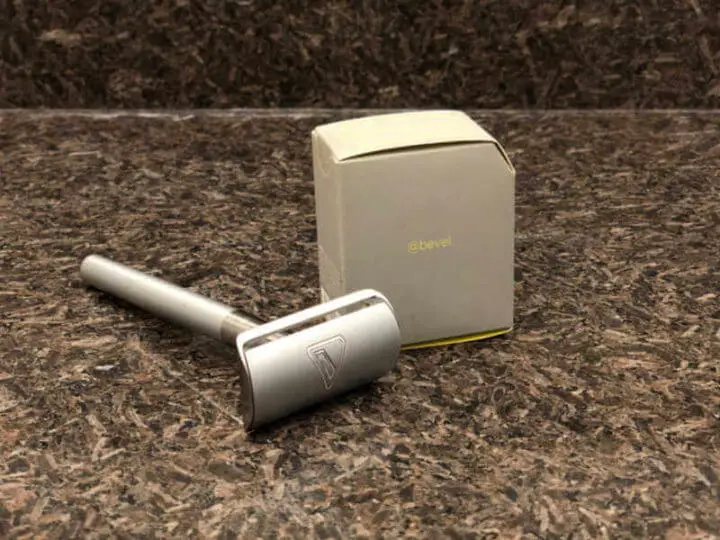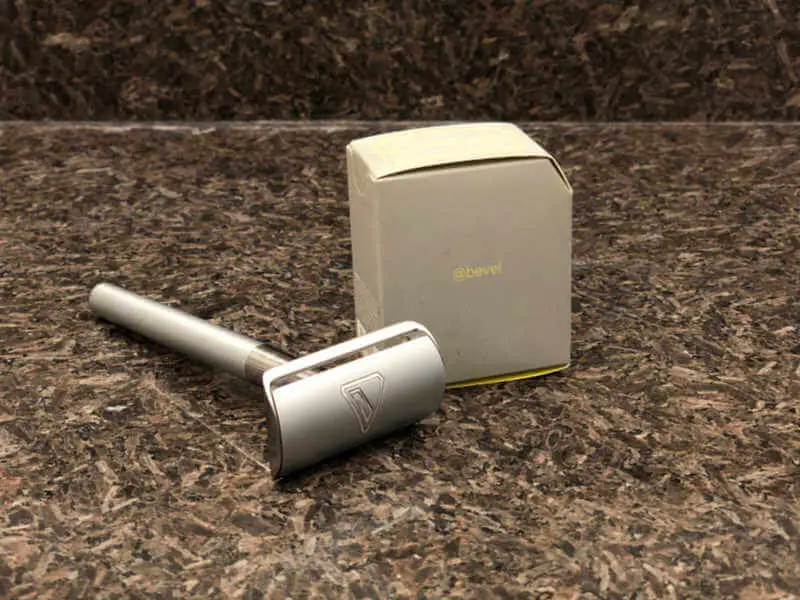 I remember when I met Tristan Walker, the founder of Bevel, at an event in New York. I had been going bald for over a few years and recently decided to start shaving my entire head. I had some irritation on the back of my neck from a Gillette multi-blade razor that I was visibly bothered by.
Talking About Shaving
We started talking about shaving and I didn't know it at the time, but I would come away with a product recommendation that would change my entire shaving routine for the next 5 years. Tristan introduced his company that offered a unique shaving kit that was designed specifically for men with coarse and curly hair that suffer from shaving irritation and ingrown hairs.
Related Post: Bevel
The proposition was simple. Here is a product designed by someone who deals with ingrown hairs due to their naturally curly hair. It's not a specific area those big companies like to focus on which is unfortunate because curly and coarse hair is not unique to just African Americans. I know plenty of men of all different ethnic backgrounds that suffer from similar issues.
The kit comes with a single blade safety razor, razor blades, a shaving brush, pre-shave oil and a soothing aftershave balm that is specially formulated to help reduce irritation from ingrown hairs.
My Thoughts On The Kit.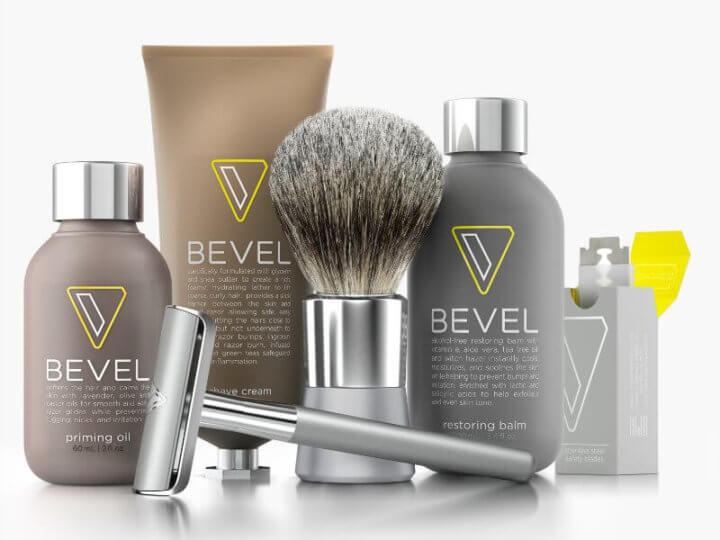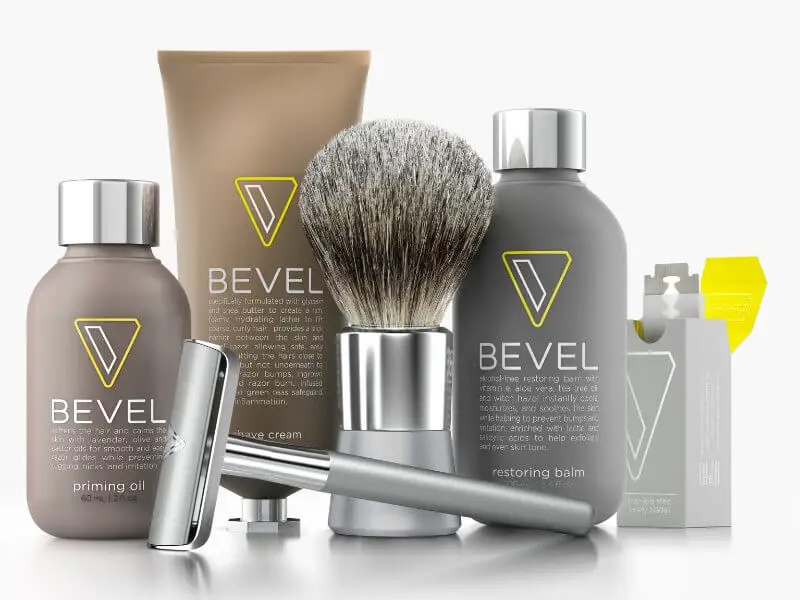 [Ed. note: Amazon links are Sharpologist affiliate.]
If you are anything like me, you know that razor burn and irritation are a completely unacceptable outcome. It's a pain that I will do anything to avoid. I was extremely skeptical at the idea that I could use a razor on my neck that wouldn't end with me in tears as the hair grew back into my skin next week.
The  Safety Razor
I've come to understand that using a multi-blade razor, for my skin, isn't the best option because it creates more irritation. A single blade, safety razor, like the one offered in the bevel kit is a better option for reducing irritation. The bevel razor does have a unique style and design. I love the matte silver finish and simple to use design.
Things I Like:
The razor is made from a durable brushed stainless steel that never really seems to build up residue
The weight of the razor is good in my hands and doesn't require me to apply to much pressure with the blade
Things To Improve:
The screw that fastens the safety razor to the handle isn't welded in place so mine has become loose.
The Shaving Brush
I wasn't expecting the best badger hair brush in the world, but the one that comes with the set is definitely good in the sense that it matches the style and aesthetics of the Bevel system. The quality of the Bevel shave brush is good enough for the kit that it comes in. It lathers well and drys quickly which is all I can ask for in a shaving brush.
Over the past 5 years, it's pretty much held its own against some of my other more expensive shaving brushes.
Things I Like:
The design matches all of the packagings and gives a good cohesive look
Things To Improve:
I would like to see the brush with more volume. It's more towards the skinny side of brushes that I've used.
The Pre Shave Oil
In my opinion, the Bevel pre-shave oil is the best thing about the kit. It's made of sunflower oil, olive oil, castor seed oil, and lavender oil. As someone who has picky face skin, oil was the last thing I really wanted to put on before shaving, but It's quite possibly the most pleasant thing to do to your skin, right before you drag a sharp piece of metal of it. I've noticed that the pre-shave oil is one of the main reasons why my skin is not irritated after shaving.
It provides such a good barrier between your skin and the blade that I sometimes question if my razor is getting a close enough shave as it passes effortlessly over my head. It feels like I'm not really getting the hair, but I'm usually able to shave my entire head with just one pass.
Things I Like:
The oil has little to no scent and doesn't leave your skin with a thick residue
I like that it's made of organic oils
Things To Improve:
The bottle is too small relative to the balm and the shaving cream
The Shaving Cream
I wasn't surprised to see ingredients like shea butter and aloe vera on the ingredients list of the Bevel shave cream when Tristan originally told me about the goal of reducing irritation and razor bumps. Shea butter is a great ingredient for softening skin which helps reduce irritation while you're shaving. The aloe definitely does wonders to quickly heal and nicks or cuts that seem to happen when shaving.
It makes sense that someone would use ingredients that you traditionally see in products aimed at women. My dermatologist always tells me that skin is skin and your gender doesn't change the need to take care of it.
Thinks I Like:
This shaving cream does a wonderful job of keeping my face and head feeling moisturized without leaving a greasy residue.
When I do cut myself from being in a rush, the aloe vera normally heals the cut quickly
Things To Improve:
You have to use a lot of this shaving cream in order to get a good lather. A dime-sized portion never feels like enough and I find myself using closer to a quarter-sized dollop.
This shaving cream dries up rather quickly on the skin. I can't lather my entire head. I have to lather in sections to keep a nice thick lather while shaving.
The After Shave Balm
The first time I used this "restoring" aftershave balm, it reminded me of the episode of Seinfeld where the fake Johnny Corcoran lawyer says, "Who told you to put the balm on?" This balm is kind of like that. I wasn't quite sure what I was expecting after I first used it, but it works wonders. I love the fact that it doesn't leave my head shining so brightly that I blind airplanes. It leaves that nice matte finish to your skin which I love.
The Bevel restoring balm does have some exfoliating properties and a list of ingredients that look intimidating. From my understanding, it serves two purposes. The main idea is to nourish your skin with jojoba oil and tea tree oil. These are ingredients that are used in many skin care products designed to keep moisture in your skin.
I was initially worried about the lactic acid that is used to exfoliate. I'm not a fan of these ingredients as they dry out my skin, but I can safely say that after 5 years of using it, the amount in the balm is clearly minimal or very well balanced.
Things I Like:
The balm leaves your skin with that matte finish and not overly oily
Things To Improve:
I'd like to see a version with no acids since shaving is a pretty good exfoliator of the skin for men.
Why The Bevel Shaving Kit?
There are a couple of issues that I notice with men.
The biggest one is that most men do not have a skincare routine.
The second is that most men don't want to source 4 different products to have a skincare routine.
The Bevel Shaving system solves all of that. I shave every other day and by having a simple kit that includes all of the tools that I need to keep my skin looking healthy, it reduces the complexity of having to think about it. Excluding a good face wash, this kit has most everything the average man will need to take care of his face.
Related Post: Video – Bevel at Target
Step 1 – Prepare Your Skin For Shaving
It should go without saying that before you drag a razor-sharp piece of metal across your skin, you should probably get it prepared for that. I have been guilty of this for years. Simply putting lather on your skin isn't enough. Applying the pre-shave oil, even if it's just while you get everything lathered up will do wonders for your shaving regiment and your skin will thank you. I personally like to use a hot towel to open up my pores, but even I admit that there isn't always time to do this in the morning.
Step 2 – Lather
There are more than enough articles on the importance of using a good shaving brush to lather your face. It helps to lift the hairs and will make getting a good shave without having to do multiple passes much easier. The Bevel kit clearly has this covered.
Step 3 – Shave
I'm 100% sold on the idea that a single blade razor is the best option for any man with sensitive skin. The more razors that have to scrape over my skin, the more chance I have for irritation and cutting the hair beneath the follicle which is just setting me up to have more ingrown hairs than necessary.
Step 4 – Protect
After sliding a razor over your entire face for 10 minutes, it only makes sense that you'll want to add some kind of protective layer over the newly exposed skin that you've exfoliated. Rinsing your face with cold water to close your pores and applying the aftershave balm is all that is required.
My Final Thoughts
I've been using the Bevel shaving system for 5 years now. I've bought the products when they were a new company and I've continued to use them after P&G purchased them. I initially thought the brand would be destroyed by a large corporation, but to my surprise, they've managed to keep the same product that I've grown to love over the past 5 years.
While I understand that this product is mostly marketed towards ethnic men of color, I have recommended this to many friends that don't fit that description and they love it. After all. Skin is skin, right?
I would love to tell you that I have a perfect skincare regimen. I don't. I have all the products you need, but like most men, I seldom find myself dedicating the time to use them.
The Bevel system is something that I can rely on because shaving is something that I do every day of my life. It is not a perfect system, but incorporating a solid skincare routine in one shaving kit is a recipe for success in my book.
About the author:
Kennie is the founder of afreshshave.com a site where he shares his personal experiences and opinions on men's shaving products. He went bald a the ripe old age of 23 and is on a mission to use his 10 years of shaving experience to help other men find quality shaving products.