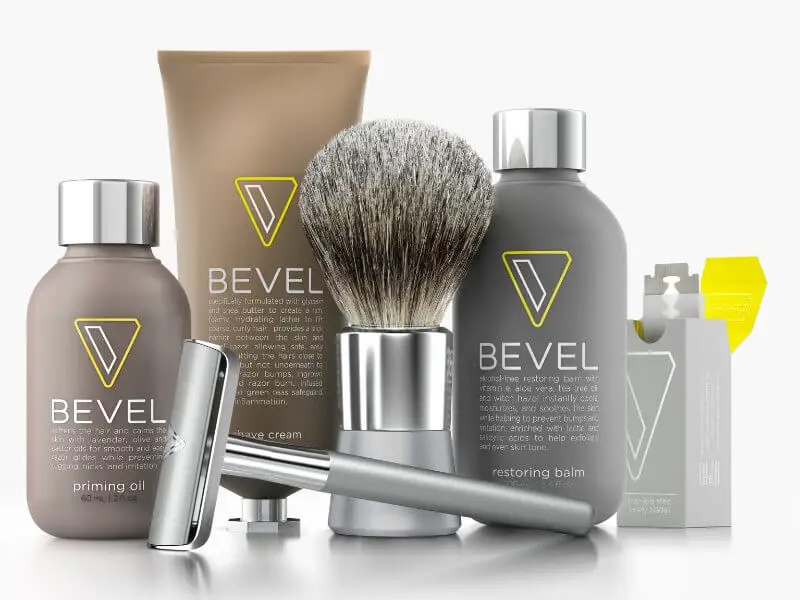 [Article updated January, 2017] Bevel is a new brand of shaving products, including their own DE razor, that is specifically targeted to men of color but is useful for any shaver.  They sent me a sample set to try.

Background
Tristan Walker was a Wall Street trader and business development guru at Foursquare before founding Walker and Company.  His flagship brand is Bevel, a line of shaving products aimed specifically at men of color and others who, like him, struggle with ingrown hairs and other shaving irritations made worse by multi-blade razors and mass-market shaving products (if you would like to more about Tristan's background take a look at the linked articles and the bottom of this post).  Given Tristan's background you would think he would be strictly focused on the financial aspect of his product.  But it is obvious that great care has gone into the "look and feel" of Bevel, from the design and packaging of the products to the follow-up and support of the customer's experience.
The company is also doing a twist on the recent trend of "subscription" service by offering quarterly auto-shipment of their products (though the subscription can be paused at any time).  Think of it like the "razor and blades business model" on steroids.
However, if you don't want to use the subscription model you don't have to.  And Bevel products are now being rolled out to "brick and mortar" Target department stores in the US (and on Target's website)!
Bevel Design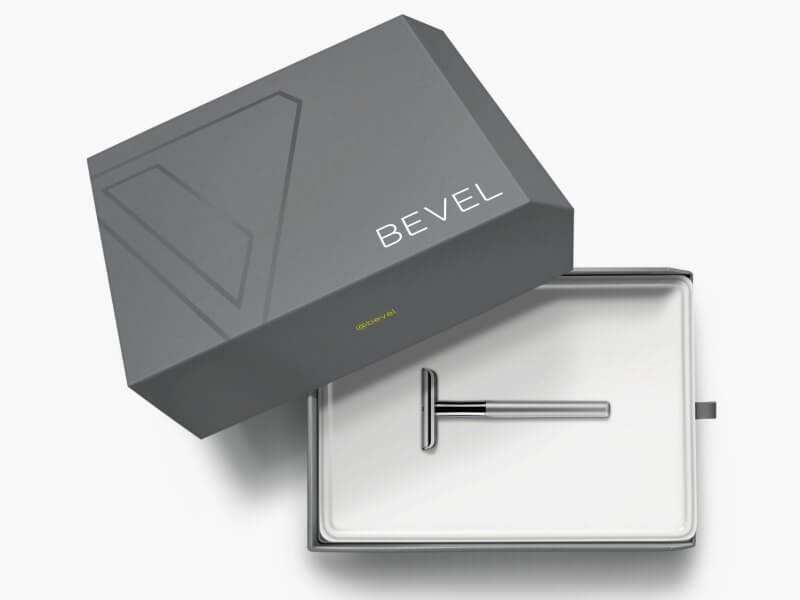 That experience begins with the package, their "Starter Kit.*"  Based on looks alone I would be pleased to give or receive this package as a gift.  Lifting the cover off the box the first thing you see is the Bevel razor,* presented as the star of the show.  It is a reasonably heavy three piece razor with a long handle and an interesting razor head design.  To me the razor is elegant, with a modern-with-a-nod-to-retro (or maybe retro-with-a-nod-to-modern?) look.  One interesting aspect of the head design is that it is engineered so that it is almost impossible to get an asymetric exposure off each side of the blade.  A niftly little feature.
Lifting off the top level presents the balance of the kit: a pure-grade badger shaving brush, a bottle of "priming oil," a tube of shave cream, a bottle of aftershave, and a pack of razors.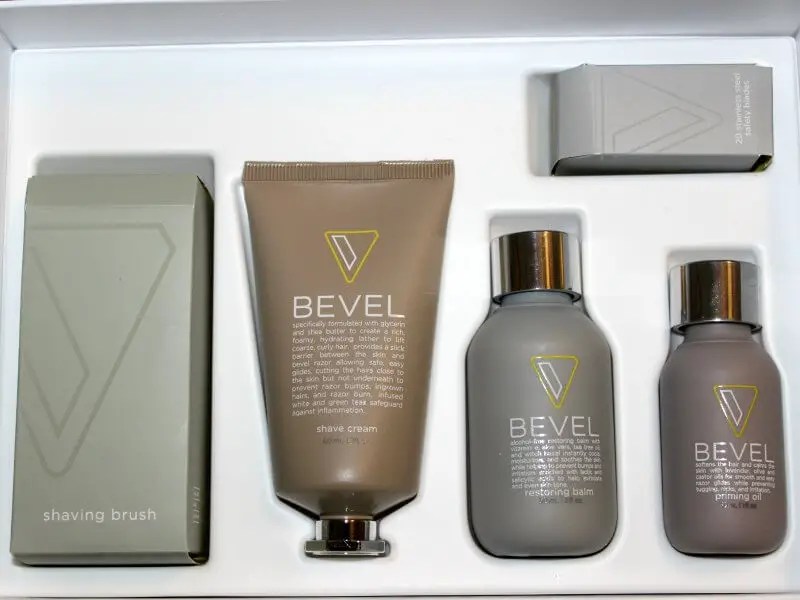 The shaving brush* is well-made.  While it may not have the highest grade of badger hair, I found the performance entirely acceptable with a fairly stiff backbone but without the "scratchiness" that some pure hair brushes can have.  And someone on the manufacturing team was on the ball here: no badger "funk" and only a couple hairs shed during the time I have used it!
I admit I am not a big fan of pre-shave oils generally (personal preference, your mileage may vary) but the Bevel "Priming Oil"* seems to do its job without fuss.  It has a mild lavender scent to my nose.
The Bevel shave cream* is a solid, if not luxurious, product which gets the job done.  It works acceptably well by itself and performs a bit better in tandem with the Priming Oil.  The shave cream does not have a scent that I can detect with my admittedly poor sense of smell.
The aftershave ("Restoring Balm"*) is quite good–moisturizing without being greasy–and contains a bit of menthol for a mild cooling effect.  Again, I detected no significant scent in the profile.
The double-edge (DE) blades* are unbranded though I am told they are "German engineered."  It might be my imagination but they seem to be thinner than many other DE blades I have used.  I have nothing to measure it with though so I can't quantify that feeling.
The bottom line is that this is a good, solid shaving kit with quality products.
The Shave?
I have been using the Bevel kit for several weeks now.  My first few shaves were a bit of a struggle because of the razor's center-of-gravity and head design were different than the razors I normally use.  However after I found the correct razor angle I have been getting excellent shaves!
But I have been shaving with DE razors for a few years.  What about those who haven't?  Bevel is trying to make the transition as easy as possible, with a website full of videos, tips, and encouragement.  It's a very engaging, "blog-like" experience.  I find it encouraging that a start-up can not only "sell the sizzle" with well thought-out and produced marketing and information, but back up that sizzle with a juicy steak in the form of well-designed, solid products as well.
Bevel deserves your attention.
*affiliate purchase link
What's been your experience with Bevel?  Leave a comment!