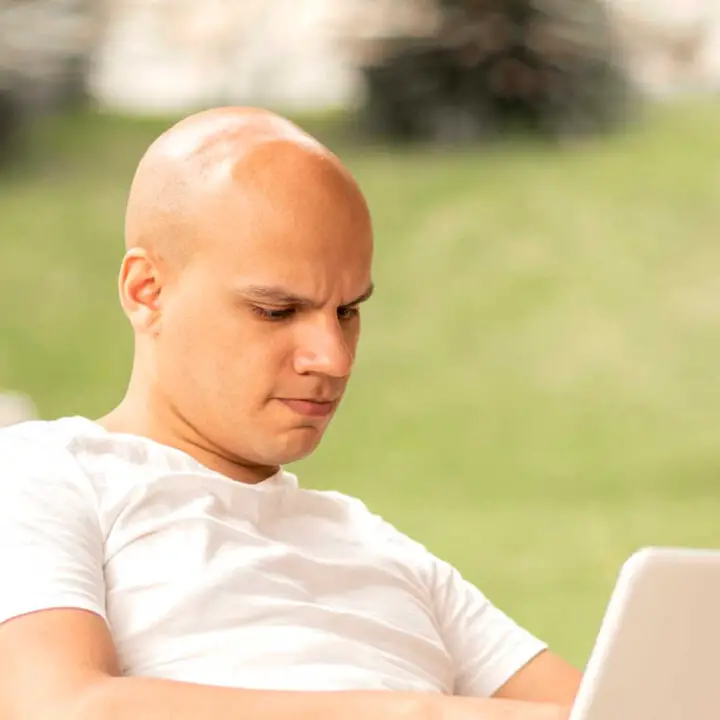 Bald head care is important for men who have lost their hair due to alopecia or to male pattern baldness. Unfortunately, many men who have recently lost hair feel self-conscious and try to hide their hair loss by wearing hats or hair pieces to feel confident. However, this can make the problem worse by preventing the scalp from breathing properly and by spreading germs. 
Bald head care can seem a daunting task. But the reality is that taking care of your bald head can be simple, quick, and inexpensive. In this post, I'll take a look at some tips for taking care of your bald head.
What Is Bald Head Care?
Bald head care is the process of cleansing, exfoliating, and moisturizing the skin on your head to maintain a healthy appearance. A good bald head care routine will help to prevent dryness, itchiness, irritation, sunburn,infection, and even skin cancer.
How To Prepare Your Scalp For Bald Head Care
When preparing your scalp for bald head care, make sure you're taking care of it with the right products. There are a few different types of products out there designed to care for bald heads, and all of them have their own benefits and drawbacks. Some products are designed to moisturize and protect the hair follicles, while others are meant to remove dirt and oils.
Wear a bald head cap or headband during the entire process to help keep your scalp warm and protected.
First, Make Sure To Clean Your Scalp Thoroughly With A Mild Soap And Water.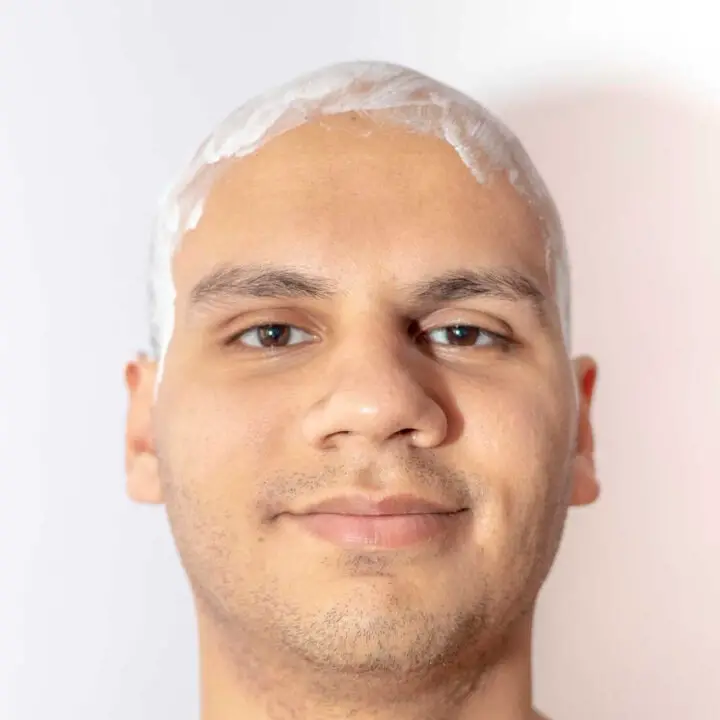 This will remove any oils or sweat that may have accumulated on your scalp over the course of the day.
In general you should avoid using hot water on your scalp, using excessive heat in the shower, and staying in humid environments for extended periods of time.
Second, Occasionally Exfoliate The Scalp
It is important to exfoliate the scalp regularly to remove excess dirt, oil, and flakes. This helps to keep the scalp healthy and free of buildup that can lead to irritation. There are a variety of ways to exfoliate the scalp, but don't over-exfoliate either–once every 10-14 days should be plenty.
Lately I've been using Bald Brothers "Smooth AF" exfoliate scrub out of the UK.  I find that the avocado and coconut oils keep my skin hydrated after cleaning (and it's also vegan).
Third, Apply A Scalp Treatment Cream Or Oil To Your Scalp. 
This will help to moisturize and protect your scalp while providing beneficial ingredients and can also help to reduce the appearance of wrinkles and creases in the scalp.
Again, I've been using a Bald Brothers product, their Bald Boss Face & Scalp Moisturizer lately.  I've found it really good for softening and hydrating my scalp.  It also doesn't use any oils so it doesn't leave my skin feeling greasy or looking shiny.  No added fragrance, too.
Fourth, Use Sunscreen On Your Scalp
It is important to always wear sunscreen on your scalp as it is more sensitive than other parts of your body. A sunscreen with an SPF of 30 is ideal and should be applied every 2 hours if you are going outdoors.
Fifth, Shave Using Razor Suitable For Head Shaving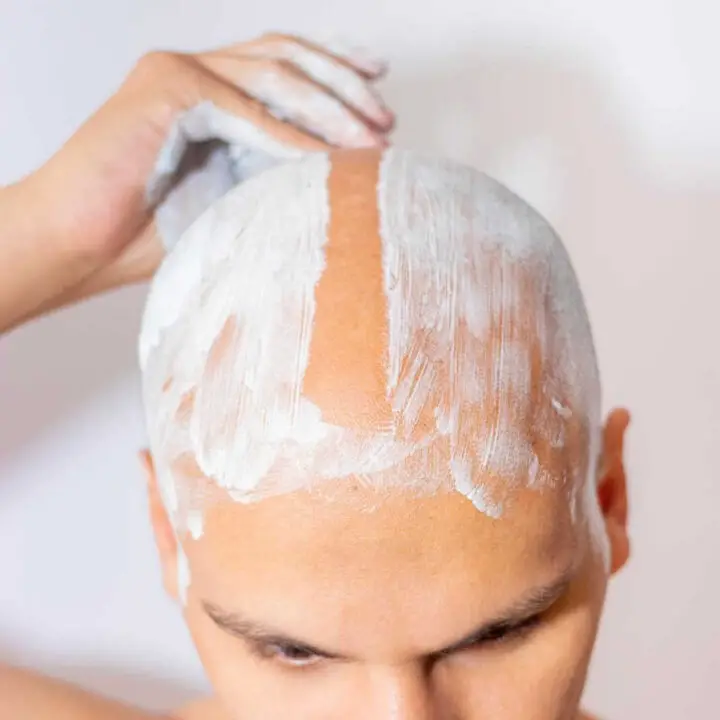 To shave your bald head, start by prepping your scalp with a shave cream. Next, shave around different angles to get a close, smooth shave. Finally, follow up with a soothing balm or moisturizer to ensure a comfortable experience.
Change blades or razors regularly to avoid irritating your skin and causing razor burn.
Check out my full article on the best razors to shave the head!
Summing Up
In conclusion,caring for a bald head is not difficult. You just need to make sure you are using the right products and following a few simple steps. If you do this, you will have a healthy, happy head of skin that feels great!
About the Author: Otto Wright is a budding author and traditional wet shaving.