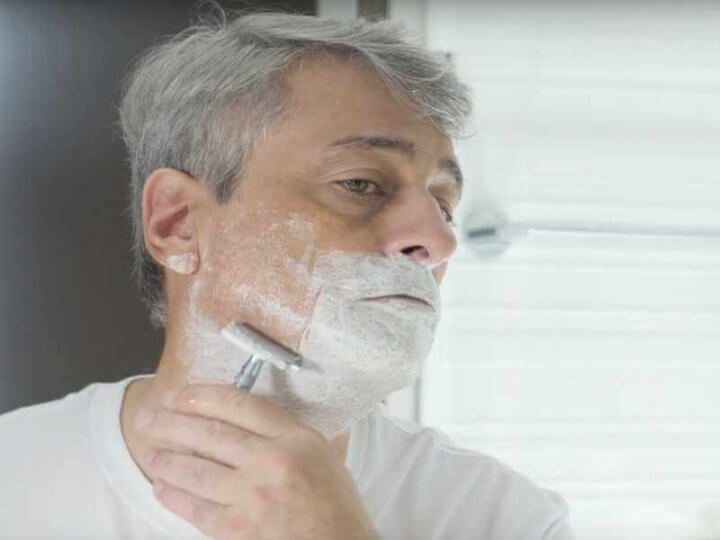 Are you at an intermediate stage of your shaving interest, looking to expand your horizon with something a little different–but still unwilling to go back to cartridges or "dive into the deep end" with something like a straight razor just yet?  Here are seven razors for you consider.
Double Edge Variants
You have your shave technique with a regular double edge (DE) razor down pat.  Are you now wanting to try another razor but still not stray too far out of your comfort zone?  Here are some alternatives that still use a standard DE blade.
Amazon, and West Coast Shaving links are affiliate.
An Adjustable DE Razor
Options for continuously adjustable DE razors have really expanded over the past couple of years.  Once the domain of just a single manufacturer with a couple models (the Merkur Progress and the Merkur Futur), there are now adjustable razors in all the price tiers, from low-cost to premium.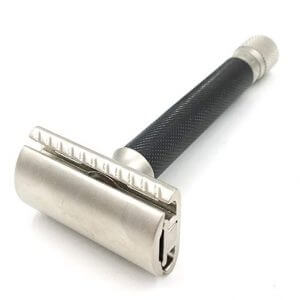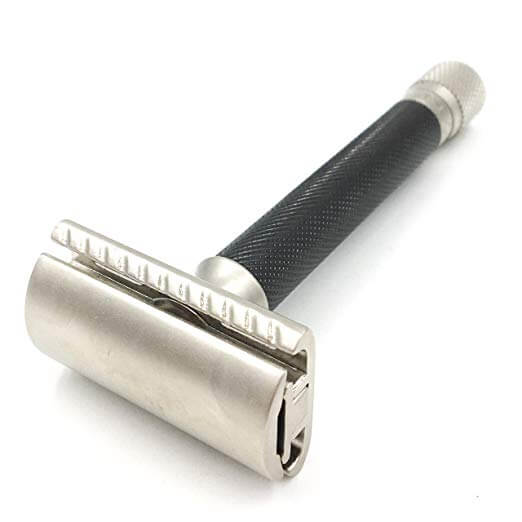 I think a great over-all pick for an adjustable is the Parker Variant.  If you're looking for a low-cost model just to dip your toes into, take a look at the Weishi Nostalgic Adjustable.
A Slant Bar Razor
Slant razors angle the blade edge slightly (either by torquing the blade inside the razor head or skewing the entire head) so that it meets the hair from an angle instead of straight-on (ever see a road grader moving dirt?).  Otherwise they behave like a regular DE razor, though most are on the "aggressive" side with lots of blade exposure.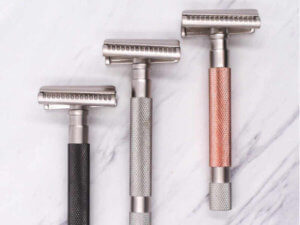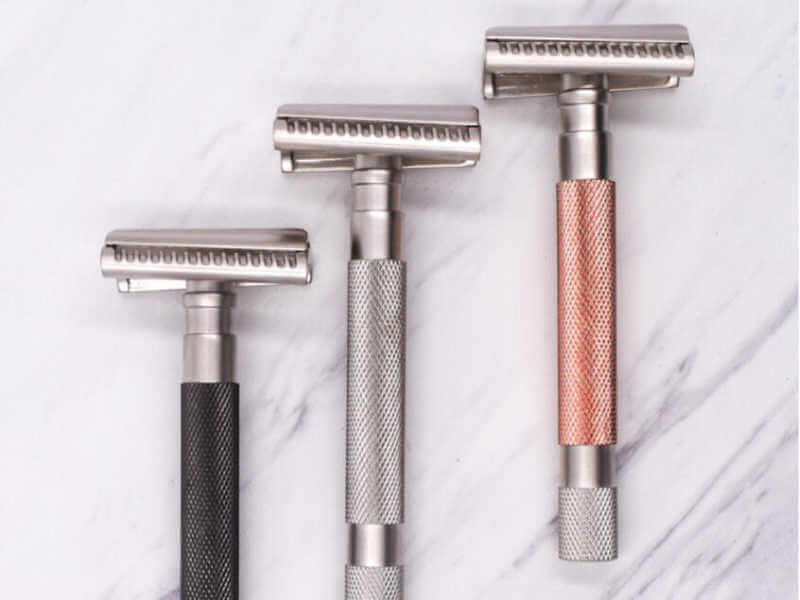 I like to call the Parker Semi Slant razor a "kinder, gentler slant" because it torques the blade less dramatically (here is my review).  It still provides a great shave but I don't think it requires the focus on technique that may be needed for many other slants.
The Switch Razor
New to the market, and perhaps the DE razor furthest out of the comfort zone is the Razorock Switch.  In its "traditional" configuration it's a typical lightweight, middle-of-the-road DE razor.  But you can unscrew the handle from the bottom of the razor head and install it on the side, making it work like a barber's straight razor.  If you've ever been curious about "shavette" or "barber straight" razors but are unwilling to dive into them in a full-tilt boogie, the Switch can give you a feel for it while still being usable as a regular DE razor should you find the experiment unsuccessful.
Single Edge Razors
Double edge razors get a lot of the buzz, but single edge razors work very similarly (you just can't give 'em a quick flip to present the other side so you rinse the razor twice as often).  And since there is no reason to flip the razor it does not have to have a symmetrical design, which can make single edge razors more ergonomic to handle. But, unlike double edge blades, there is no single blade design standard.  You'll see references like "barber blade," FHS or Autostrop, GEM, and Injector to denote these different blade designs.
OneBlade and Supply links are affiliate.
OneBlade Razors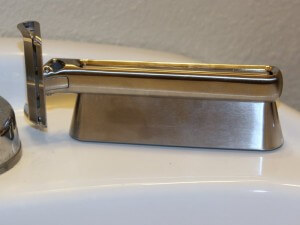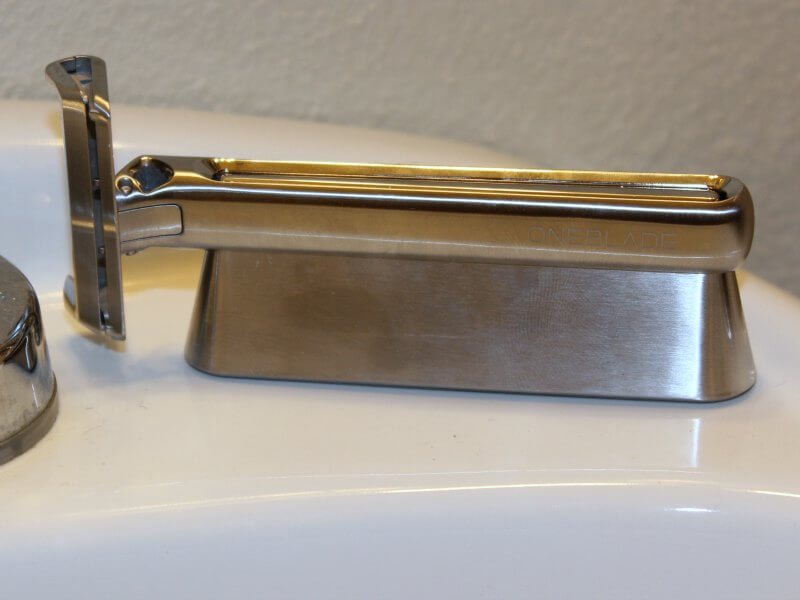 OK, full disclosure: I'm a huge fan of OneBlade (though that's not a secret to anyone who's been reading Sharpologist for a while).  I've been involved with them since they launched and I might as well be their unofficial "brand ambassador" (actually, we've been talking about me becoming their official brand ambassador!).
Although it may not be a panacea (some say the razor is too mild for them and others bemoan the lack of blade alternatives but I am not among those people!) I think OneBlade razors offer the best of both worlds (old school razors and modern cartridges): a single, high-performance blade on a modern, pivoting head.
So if you're at that intermediate plateau of your shaving learning curve, a OneBlade razor can offer you two alternatives: a way to "return to your roots" of shaving, without having to "return to the dark side" of cartridges; or you can explore subtleties of shave technique by adjusting hand grip and razor angle without the danger of getting into trouble.
The OneBlade design is available in three models at three price points.  The entry Core model is resin-based material with a stainless steel core in the handle for weight and balance.  The price was recently reduced to just $49!
At the other end is the all-stainless Genesis model, a premium razor and a luxury experience.
In between in the recently introduced Hybrid, with a resin handle like the Core and a Stainless head like the Genesis.
"Barber Blade" Razors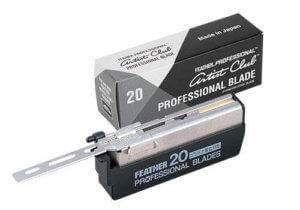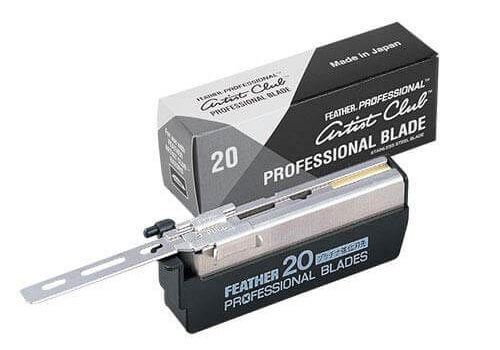 Razors that accept barber blades (you may see references to "Shavette," "Artist Club"or AC, Pro Guard, or KAI.  They are branded names but the blade design is the same) have been the blade-of-choice for small batch razor artisans.  Personally, I always wondered why they are so popular with the artisans: I've found that changing out one of these blades can be very fussy.
Still, if you're willing to put up with the design quirks, a "barber blade" single edge razor can provide an intermediate-level shaver with an interesting alternative to a DE razor that's still not too far-afield.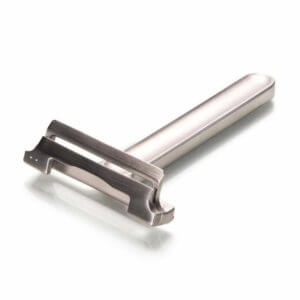 Consider the Occams razor from Classic Shaving (somewhat confusingly, a DE razor that is called Occam's Safety Razor is also available).  It has friendlier design elements that an intermediate shaver might appreciate: the blade can be changed by hand or with a small tool that comes with it, and it is available with three different base plates to provide more control over how aggressive you want the shave to be.  And it is available for as low as US $49 (for the "Barebones" model).  Alternatively, the Blackland Vector has proven very popular in the enthusiast community (though it is more expensive and I find it a bit fussy to maintain, it performs very well).
Injector Razors
The barber blade's older (but slightly smaller) brother is the Injector blade.  The Schick (later PAL) Injector single edge razor was the perennial "number two" competitor to Gillette's double edge razors, back in the day.  The Injector features a blade magazine with a "hands-off" loading mechanism.  A tab is inserted into the razor head, which opens the head enough to slide in another blade, ejecting the used blade at the same time. Schick exited the Injector from the US market in the early '80's (though they were produced and distributed in other parts of the world until 2001).
If you don't mind vintage razors, classic Schick/Pal Injector models are easily found on internet auction sites and shave forum buy/sell/trade boards.  If you're looking for a new Injector razor design, the Supply Single Edge razor is pretty much "the only game in town" right now.  The Supply razor also features optional base plates for a mild, average, or aggressive shave–though I think the plates are all biased toward the high ends of their ranges.  If you want to stay near your comfort zone I would suggest getting the "mild" base plate.
A Razor That's Difficult To "Pigeonhole"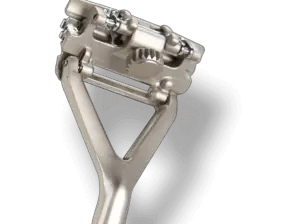 Then there are some razors that can't be described in either of the above categories.  The Leaf razor uses DE blades snapped in half and it can accommodate one, two, or three edges, on a pivoting head.  It's large razor head can make shaving in tight areas a challenge but it can make for an interesting diversion for the intermediate shaver who may want to cover large areas like the skull or legs.
Is there another razor you think would "stretch" the intermediate shaver without going too far?  Leave a comment here!