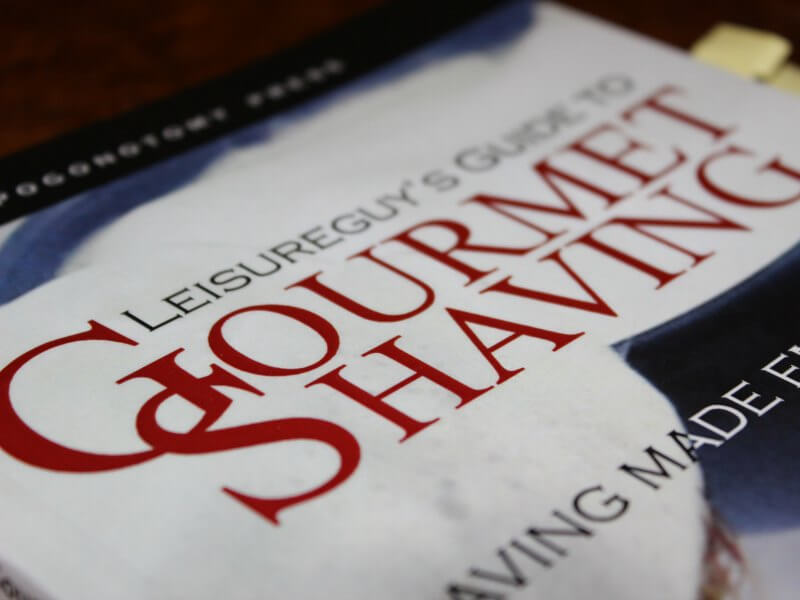 It's no secret that I think the Leisureguy's Guide to Gourmet Shaving
book is very useful to the shaver, beginner and experienced alike.  It's filled with tons of useful information and an easy, inexpensive recommendation.  Here are what I think are five of the best tips from the book:

1. Using A Hot Towel

"Wash and lather your beard, and then mold a moist hot towel over your lathered beard (including your neck), lean back, and meditate quietly for 1-3 minutes.  The moist heat of the towel combined with the lather softens the beard remarkably.  Then remove the towel, re-lather, and start the first pass."
Proper preparation is an often-overlooked aspect of a great shave that I constantly stress, especially to beginners.  But this method provides something…more.  Sure, washing your face with a good, gentle facial soap will get the job done but there's something relaxing, luxurious and evocative  about a warm, fragrant towel's moist heat and scent.
2. Dealing With Hard Water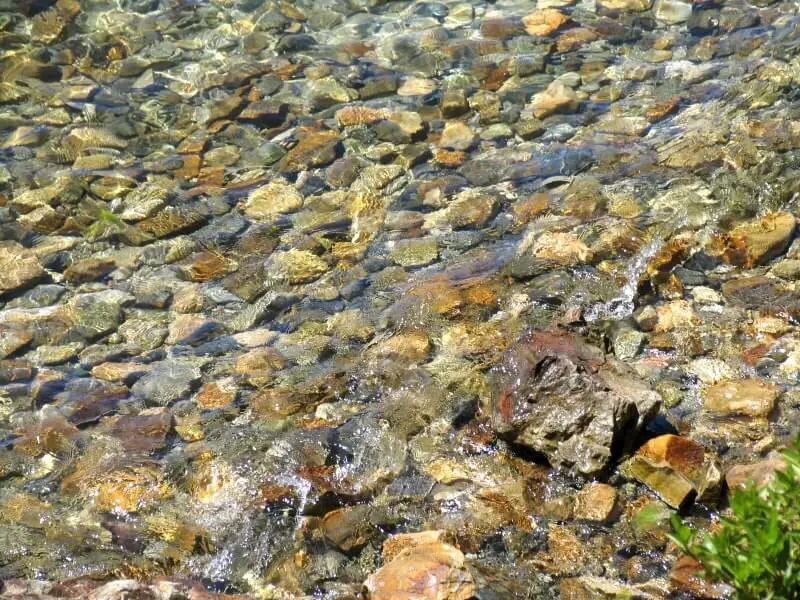 If you have "hard" water and you don't have a water softener, "you can use the workaround: distilled (or 'purified') water heated ahead of time…"
You might be amazed at how much better the quality of your lather is if you try this.  If you're used to thin, "wimpy" lather with high-mineral content water, prepare for an explosion from your brush!
3. Finding The Right Blade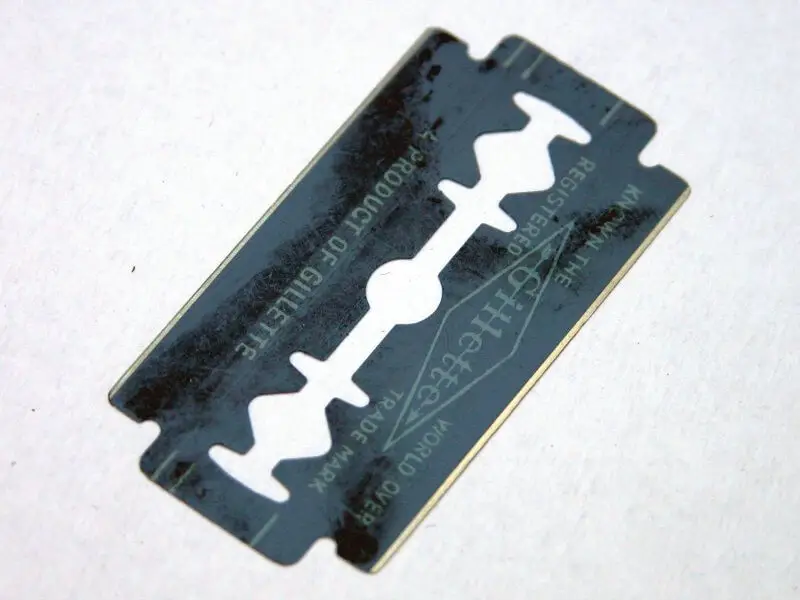 "I suggest getting a large sampler pack, along with as many blades as you can find locally….  At first, try just one brand….  If that brand seems to work reasonably well, stick with it."
Solid advice, with the book going into a fair amount of detail, though I differ from Leisurguy's philosophy slightly.  Micheal suggests sticking with a blade that seems to work reasonably well for you and forget about the rest for a while.  I think you should go ahead and try a few shaves with each blade in the pack, making note of the ones that work the best for you.  Then select a favorite and stick with that until you nail down your technique.  There's no right or wrong–as I said it's philosophical.  Don't get rid of the sampler pack though: revisit them after 6-12 months and you may discover that your technique has given you a new appreciation for a blade that you did not care for initially.
4. Holding The Razor

"…hold the razor at the point of balance"
Admittedly another possible disagreement in philosophy but certainly a usable tip!  Personally, I feel that many razors benefit from a lower grasp, depending on the razor's design.  I get a much better grasp with shorter handle razors by holding it by my thumb and forefinger below the razor's center of gravity (balance point) while resting the base of the handle on my pinky finger.
However I will be the first to acknowledge that some razor's are designed to be held at the point of balance.  The Goodfella razor is a prime example: when I first got mine I read the documentation with it that said to hold it at the balance point (with helpful grooves at the spot on the handle).  "Bah," I thought to myself, "I'll just use my normal grasp."  And got lousy shaves from it.  I finally tried holding it at the suggested grasp point and surprise!  Significantly improved shaves.  RTFM.
No matter how you hold the razor you should use little or no pressure on it!  It should be light as a feather….
5. The Polishing Pass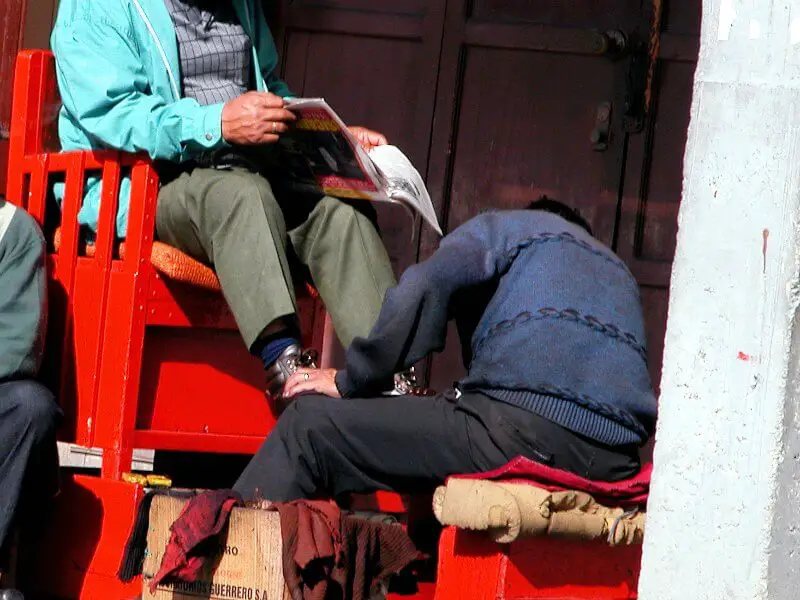 "Once you're doing the ATG pass, you can finish the shave with a polishing pass to remove the last traces of roughness."
Leisureguy suggests several different ways to get those last traces of roughness, including using water or oil instead of lather.   Personally I have never had much success with a touch-up with just water: there just isn't enough protection for me.  Oils are somewhat dependent on the individual product's ingredients–some work better than others (as michael mentions).  I have had the best luck with Village Barber Shave Oil and Pacific Shaving Oil, and the least success with Art of Shaving and Truefitt & Hill pre-shave oils.
Your "Leisureguy" Tips?
Have you tried any of these tips?  What do you think?  Any suggestions of your own?