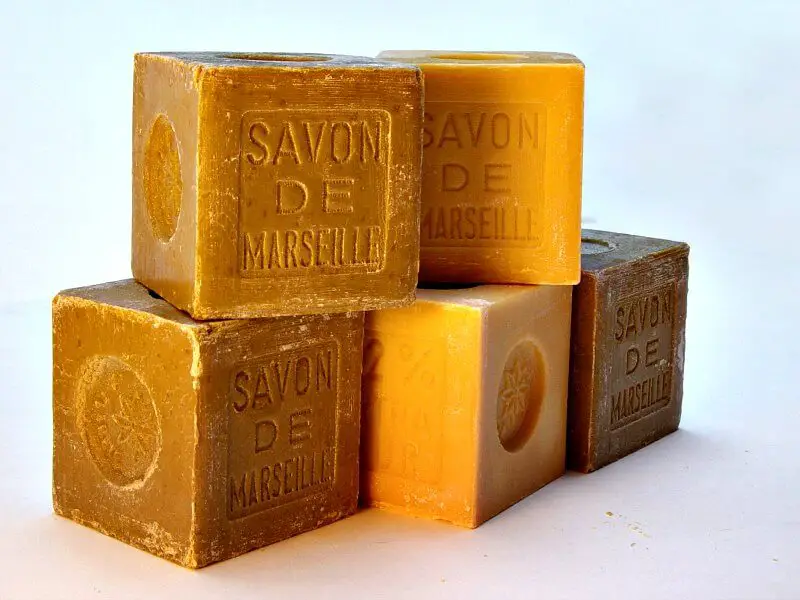 Welcome to the first week of the Sharpologist 30 day challenge to a more enjoyable shave!  This week we're going to concentrate on shave preparation.  Last week you were given homework to find a cleansing soap or wash specifically made for the face. Lets put it into use. You do not want to use a "deodorant soap" or "body bar" because it will tend to strip off too much of the skin's natural oil, drying the skin out and making shaving more difficult.

Pre Preparation?
Last week I asked you to set aside ten minutes per day for this challenge.  Luckily you probably won't need that much for this assignment: I want you to spend about five minutes on preparation.
First things first: thoroughly wash your hands with whatever product you have selected and plenty of warm water before you do anything else!  If your hands are dirty–or worse, contaminated–you are just making it that much tougher to clean the area to be shaved.
The next step in preparation is to begin rinsing the area to be shaved with generous amounts of warm-to-hot water (hot but not uncomfortable to you).  If you are going to be shaving your face be sure to pay close attention to your neck area as well!  Doctors tell me it takes about three minutes to properly hydrate the skin for shaving.  Spend at least one minute just rinsing thoroughly before lathering up the area with your soap.
A Video To Illustrate
Cleansing and Rinsing
Spend the next two minutes (at least) to wash and rinse the area to be shaved.  If you want to integrate this preparation into your shower routine, feel free to do so!  If you are shaving with a manual shaver leave the skin you are going to shave wet; don't bother drying it off.  If you are using an electric razor, dry completely (unless of course you are using one of those wet/dry electrics!).
After your preparation is complete, shave as you have been normally doing (you may be changing that next week though).  Be sure to apply these concepts all week then come back here and comment on your experience!
What About Pre-Shave Oils?
To tell the truth, I'm not a big fan of pre-shave oils as a part of preparation.  They do nothing for cleaning the skin, and although they may help with lubrication during the shave, I think that if you use good enough products you won't need them anyway.  But if you do use a pre-shave oil as part of your shave prepartion, apply it after cleansing.
Homework For Next Week
Homework for next week's challenge topic is a two part assignment.  First, determine what kinds of scents you enjoy.  Reviewing THIS Sharpologist article might help.  Then search for shaving products that meet that scent profile.  If you have taken to "old school" shaving, using a brush and lather cream or soap, this might be a no-brainer.  If you have been using the typical "goo in a can" a whole new world may be opening up for you!
If you still prefer to go "brushless" at least upgrade your product–nothing out of a pressurized can!  And it still may help to find a brushless product that is "brush friendly" so if you decide to make the transition later you will have some options open to you.  A couple relatively common "brush friendly" products to consider include Kiss My Face Moisture (KMF) Shave (such as Lavender and Shea
or Patchouli
. You might be surprised how downright masculine some of the scents can be. KMF is available at many health food stores and large groceries that have a "natural products" section) and Cremo Cream
(with a kind of "pina colada" scent, now becoming more widely available in US drugstore chains and "mega-marts").  Other "brush friendly" options include Billy Jealousy Hydroplane Shave Cream
, Pacific Shaving All Natural Shaving Cream
, and (especially) Truefitt & Hill No 10 Shaving Cream
.  I have found that William Neumann's shaving creams, though meant for use with a brush, work extremely well brushless too.
Search the various shaving blogs and forums for scent descriptions and product recommendations.
The key takeaway here is to find a product that performs well and that smells good to you.
 
Related Posts:
5 Pre-Shave Soaps That Really Work
Kiehl's Facial Fuel
Jack Black Supreme
Five Shaving Soaps That Shaving Cream Guys Should Try
Five Shaving Creams That Shaving Soap Guys Should Try