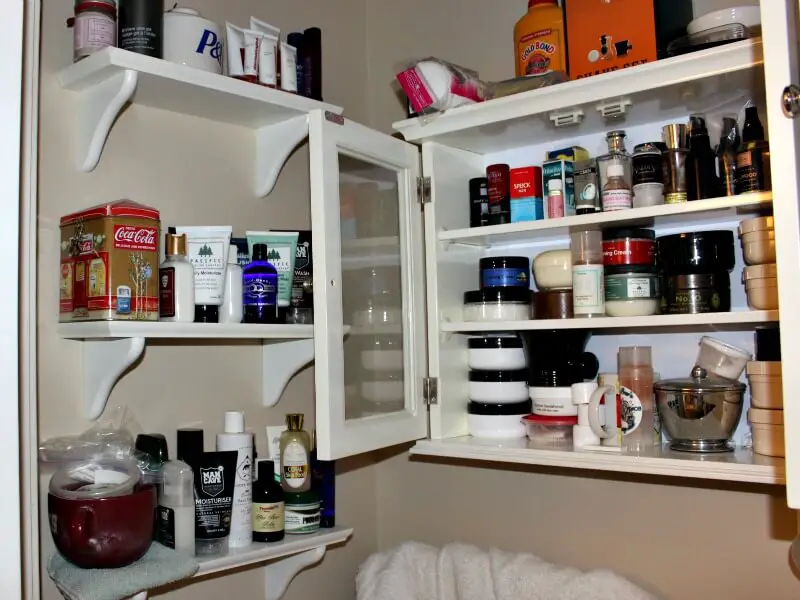 In general, I prefer shaving soap to shaving cream. The tap water where I live is relatively soft, so soaps are not hesitant to lather, and I enjoy creating a good, thick, creamy lather from a soap. I've now been wetshaving long enough so that loading the brush takes only about 15 seconds. (The secret is vigorous, firm brushing with a fully wet brush—over the sink, since water will spill away—until the bubbles that form on the soap as you brush it are microscopic.) Once the brush is fully loaded, I work up the lather on my beard: no bowl used.
Still, some shaving creams are well worth trying even if you're soap-oriented like me, and some of those require some seeking out. Three, though, are widely available: Geo. F. Trumper's Coconut Oil shaving cream, Taylor of Old Bond Street Avocado shaving cream, and Speick shaving cream. (Of course, any shaving product may not work for some—for example, if you are allergic to coconut, the Coconut Oil shaving cream would be a bad idea.)
All three of these shaving creams are solid performers and readily available and any would be a good choice for a newbie. (Geo. F. Trumper's Coconut Oil shaving soap is also excellent if you want to stick with soap.)
The other shaving creams in my list are less readily available and will undoubtedly have to be ordered. They are:
Nancy Boy Signature shaving cream: Nancy Boy, a company based in San Francisco, sells a first-rate line of grooming and beauty products, and their Signature shaving cream is one of my favorites. (The shaving cream is also available as a "Replenishing" shaving cream, with a cucumber fragrance, and a Blossomwood shaving cream). This is not a lathering shaving cream, so you don't add water. I apply it by wetting my brush, shaking it well so that it's just damp, twirling it in the the cream, and then using the brush to spread it over my (wet, washed) beard and work it into the stubble. The brush has plenty left for later passes. The Signature fragrance is totally charming, and the cream is highly effective and leaves your skin happy.
Tabula Rasa shaving cream: Tabula Rasa is a German company and a few years ago Tabula Rasa was the Big New Thing. The excitement has died down somewhat as other Big New Things have come on the scene, but the cream is still (in my view) remarkably good. I have both the Dark Lavender and the Patchouli versions, and like them both. It's a fairly firm cream, so you load the brush much as you would with a (softer) soap.
J.M. Fraser shaving cream: This wonderful shaving cream, which has a lemony fragrance, comes in a 1-lb tub, which lasts a long time. The cream is excellent and highly effective at softening the beard. It's a Canadian product and not always available from US vendors, though it remains in the catalog of several. Snap up a tub now: it's inexpensive but first-rate.
UPDATE and NOTE: I just emailed the maker of J.M. Fraser shaving cream about the problem noted in the comment below. Here's the response:
Just so you aware there has been no changes in ownership or the formula -we recently found out that our last batch was not "whipped" enough during the compounding stage and as a result the cream is a little too thick/ heavy to get it to lather ( will still give a smooth shave -just not enough lather to make it feel just right) we are in the process of getting a replacement batch done and will replace our clients inventory once this batch is filled.

If you have any questions I am always happy to help and I am hoping we can still say on your favourite shaving cream list.

Thank you ! David Kaufman
Al's Shaving shaving cream: Al's Shaving is one of the growing number of artisanal makers of shaving products, and his creams (and balms) are excellent. Probably the simplest approach is to order the 7-cream sampler (scroll down at the link), which allows you to try a variety of fragrances. Each sample is good for 5 or 6 shaves.
Dr. Selby's 3x Concentrated shaving cream: This shaving cream, from Uruguay, is soap-like in its firmness, and produces a wonderful lather quickly. It's such an unusual shaving cream that it's worth trying for that alone, but in addition it makes a superb lather.
There are many other shaving creams I enjoy—Figaro, a firm Italian cream with an almond fragrance, or I Coloniali shaving cream with rhubarb—but those listed above are the core of my list of creams that a shaver really should try.
I use all of these from time to time, and always with great enjoyment. But the universe of shaving creams is large, so I'm curious to know which shaving cream(s) you believe even a shaving-soap lover should try. I'm partial to artisanal products because of the individual connection, but any unusual, first-rate shaving creams you've discovered would be of interest.
Related Post:
5 Shaving Soaps That Shaving Cream Guys Should Try