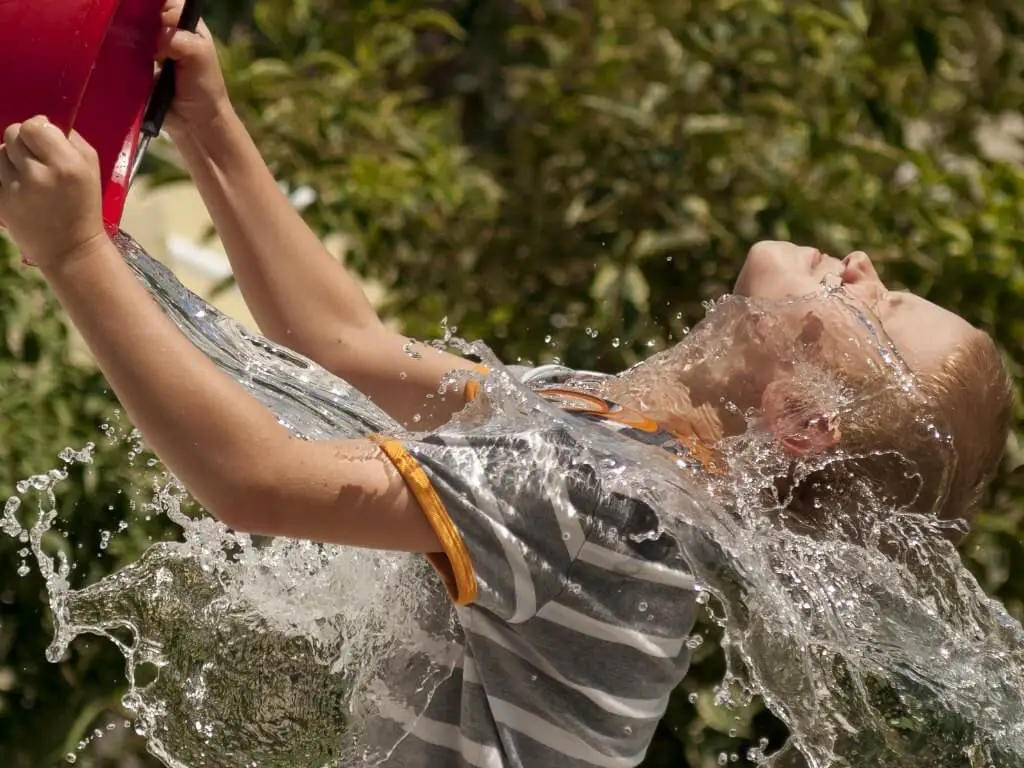 We're in the dog days of summer.  Who wouldn't like to cool off?  For shavers a mentholated shaving lather is the classic skin-cooling solution.  But there are different levels of menthol.  Some like a little menthol…and some like A LOT.  Here are ten shaving products with different levels of cooling.  I've selected products with basic, straight-up scents because most who want to use menthol are in it for the cooling effect anyway and not the smell.  As always, your experience may be different than mine!

Mild Menthol
1. Ingram Menthol and Lanolin Shave Cream* is a pretty mild cream in my opinion  I've always had trouble getting lather out of Ingram, too: it's acceptable if I use a more cream than I use with other products but it's never been what I would call generous lather, at least in my hard water (YMMV).  It is inexpensive though and available from several sources.
Ingredients: aqua, stearic acid, glycerin, palm kernel acid, potassium hydroxide, lanolin, parfum, sodium hydroxide, menthol, sodium silicate, tetrasodium pyrophosphate, citronellol, eugenol, geraniol, linalool.
2. Derby Menthol* (and its near twin, Arko Cool*) is also very mild in terms of cooling in my experience.  But the lather is good and it performs well (and it's inexpensive).  It is unscented as far as my poor nose can tell.  Note that Arko Ice Mint* is supposed to have a much colder effect but I have not tried it.
Ingredients: Aquz, Stearic Acid, Glycerine, Potassium Hydroxide, Coconut Oil Fatty Acid, Propolyne Glycol, Soldium Hydroxide, Boric Acid, Parfume, Menthone Glycerine Acetal, Cetylsteryl Alcohol, Sodium Isostearoyl  Lactylate, Sodium Lauryl Sulfate, Potassium Chloride, Sodium Silicate, Allantoin, PEG-2M, Mythyl Paraben.
3. Jack Black Beard Lube* is a good brushless product with a mild cooling effect for me.
Ingredients: Water, Cetearyl Alcohol, Macadamia Ternifolia Seed Oil, Behentrimonium Methosulfate, Simmondsia Chinensis (Jojoba) Seed Oil, Hydrogenated Lecithin, Glycerin*, Mentha Piperita (Peppermint) Oil*, Menthol, Eucalyptus Globulus Leaf Oil*, Dimethicone, Phenyl Trimethicone, Calluna Vulgaris (Heather) Extract, Lecithin, Dimethiconol, Cyclopentasiloxane, Caprylyl Glycol, Caprylhydroxamic Acid. *Certified Organic.
4. DR Harris' Eucalyptus shaving cream* is worth a mention here too.  It's cooling effect is somewhere between mild and moderate to me, perhaps not quite the level of Proraso mentioned below, but it does have a much milder, "cleaner" scent profile.  As you might expect from an old school brand like DR Harris, performance is outstanding (I still think their soaps perform a little better than their creams.  However this product is not available in a soap from DR Harris).
Ingredients: Aqua (Water), Stearic Acid, Myristic Acid, Potassium Hydroxide, Coconut Acid, Glycerin, Parfum (Fragrance), Eucalyptus Globulus (Eucalyptus) Oil, Menthol, Aloe Barbadensis Leaf Extract, Triethanolamine, Sodium Hydroxide, Sodium benzoate, Limonene
Moderate Menthol
5. Proraso Menthol Eucalyptus is available as either a cream* or a soap* (along with its Omega versions of cream* and soap*) and is one of the best-known traditional shaving products…a true "classic."  Many think of it as the baseline to compare other skin-cooling lathers.
Ingredients: water, stearic acid, cocos nucifera (coconut) oil, potassium hydroxide, glycerin, lactic acid, parfum, sodium hydroxide, aloe barbadensis leaf juice, glycyrrhiza glabra (licorice) root extract, tocopheryl acetate, sodium lauroyl sarcosinate, menthol pentaerythrityl tetra-di-t-butyl hydroxyhydrocinnamate, sodium metasilicate, tetrasodium EDTA, hydroxyethylcellulose, hexyl cinnamal, linalool, butylphenyl methylpropional, sodium hydroxymethylglycinate.
6. Cremo Cream Menthol and Tea Tree* brushless shaving cream is relatively new on the market but I find it to be not only a nicely cooling brushless cream (a bit more intense than Proraso but not by much in my opinion) but an excellent over-all performer as well.
Ingredients: Water (Aqua), Sodium Cocoyl Isethionate, Stearic Acid, Glycol Distearate, Cetearyl Alcohol, Macadamia Ternifolia Seed Oil, Polyether-1, Hydroxypropyl Guar Hydroxypropyltrimonium Chloride, Allantoin, Aloe Barbadensis Leaf Juice, Calendula Officinalis Flower Extract, Xylitol, Citrus Medica Limonum (Lemon) Fruit and Carica Papaya Fruit Extract, Olea Europaea (Olive) Leaf Extract, Linalool, Limonene, BHT,Perfluoromethyl-cyclopentane, Phenoxyethanol, Ethylhexylglycerin, Titanium Dioxide, Citric Acid, Fragrance (Parfum)
7. Edwin Jagger Cooling Menthol is available as a cream and similar to Prorasobut the scent is more of a citrus (or melon?) note.  I have only tried the soap version.  Performance is excellent and the cooling level is about the same as Proraso.
Ingredients (soap): Aqua (water), Potassium Stearate, Potassium Palmitate, Potassium Cocate, Glycerin, Sodium Stearate, Sodium Palmitate, Sodium Cocoate, Cera Alba (Beeswax), Potassium Myristate, Cetyl Palmitate, Parfum (fragrance), Menthol, Potassium Laurate, Sodium Myristate, Sodium Silicate, Sodium Thiosulfate, Citral, Limonene, Linalool.
Mega Menthol!
8. Queen Charlotte Soaps Vostok Available as a cream or soap, QCS's Vostok is a face-freezing concoction of menthol and peppermint.    I start feeling the icing-down process as soon as I start lathering and by the time I'm finished with my shave my face I have quite a frozen feeling going on!  Performance is excellent and it also leaves my skin feeling nicely moisturized.
Ingredients (soap): saponified tallow, water, saponified castor oil and shea butter, glycerin, saponified stearic acid, cocoa butter, and coconut oil, essential oil(s), saponified avocado oil, palm oil, and olive oil, aloe vera extract, kaolin clay, lanolin, vitamin E., menthol crystals.  Ingredients (cream): Water, saponified stearic acid, glycerin, saponified tallow, palm oil, olive oil, and coconut oil, aloe vera extract, essential oil(s), kaolin clay, phenoxyethanol (and) caprylyl glycol, vitamin E., menthol crystals.
9. Chiseled Face Cryogen* has been called "freezer burn in a can." 'Nuff said….
Ingredients: Stearic Acid, Aloe Vera Juice, Beef Tallow, Coconut Oil, Menthol, Castor Oil, Glycerin, Mango Butter, Avocado  Oil, Silk Powder
10. Barrister & Mann Artique* is probably the "mildest" (HA!) of these mega-menthols.  Very strong but not quite as over-powering as the others.
Ingredients: Potassium Stearate, Aqua, Glycerin, Sodium Stearate, Menthol, Potassium Tallowate, Sodium Tallowate, Potassium Ricinoleate, Potassium Shea Butterate, Sodium Ricinoleate, Coconut Milk, Sodium Shea Butterate, Fragrance, Carthamus tinctorius hybrid (Hybrid Safflower) Seed Oil, Potassium Palm Kernelate, Allantoin, Lanolin, Sodium Palm Kernelate, Sodium Citrate, Tocopherol Acetate, Hydrolyzed Silk Protein
* Denotes an affiliate link where Sharpologist may receive a small fee if the product is purchased through the link.  Use your favorite search engine to find other sources if you wish.
What is your favorite mentholated shave cream or soap?  What else should I try?  Leave a comment below!