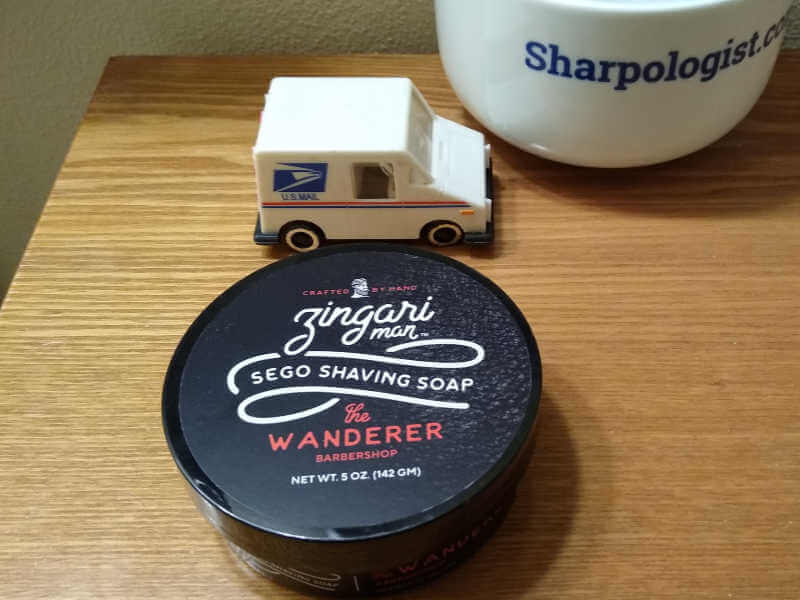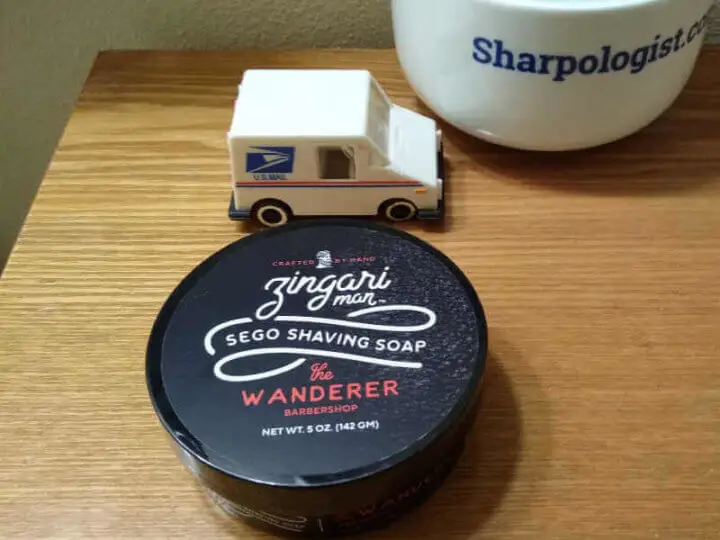 [Updated November, 2020] Zingari Man shave soaps are very new to the market but have created quite a buzz in the wet shaving community.  I picked some up to see for myself.
Zingari Man The Wanderer
From the Zingari Man website:
"We are calling this "Wanderer" because of the pride and uplifting feeling you get after being manicured, trimmed up, polished and made debonair again by a barber after wandering, to become a well-kept wanderer once again.
The scent notes found in this to make this really stick out are a masculine blend of Bergamot, Citrus, Oakmoss, Basil, Patchouli."
Ingredients: Stearic acid, Vegetable Glycerin, Beef tallow, Shea butter, Potassium Hydroxide, Castor oil, Palm oil, Sodium Hydroxide, Fragrance, Jojoba oil, Oat bran oil, Shea butter (and) Glyceral Rosinate (and) Olive oil unsaponifiables, Coconut oil, Daikon Seed extract, Goat milk, Coconut milk, Sodium lactate
My Experience With Zingari Man Wanderer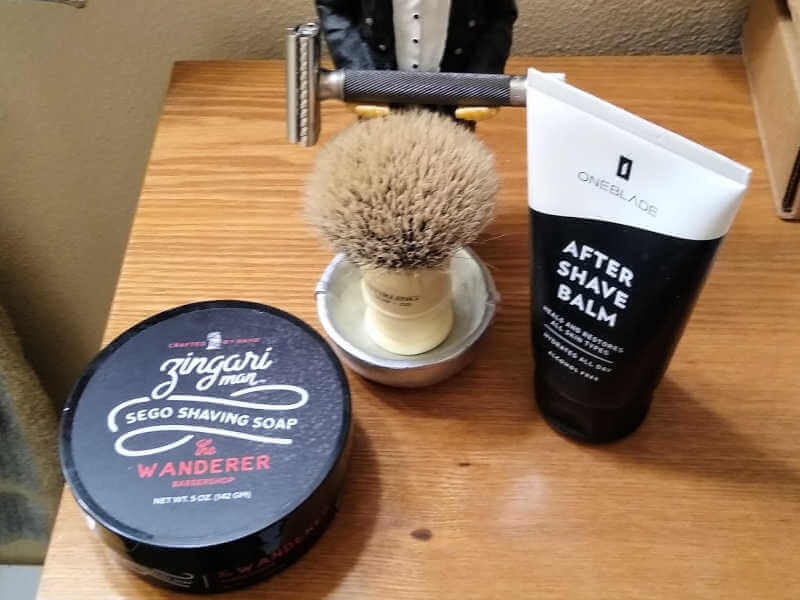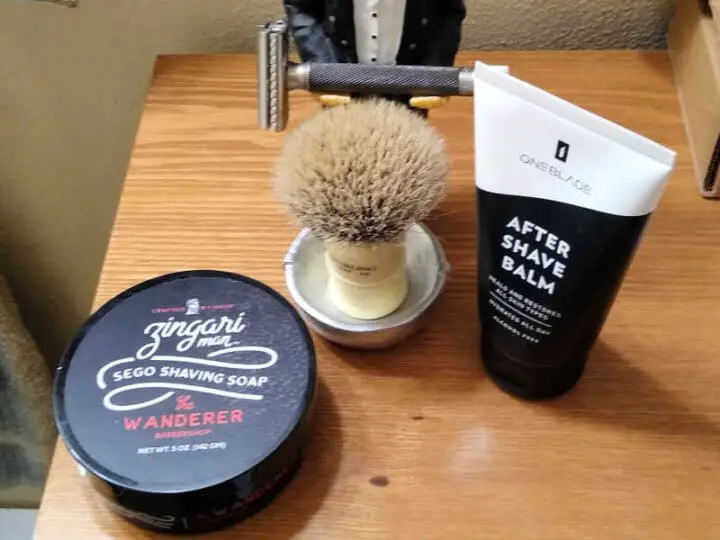 My insensitive nose gets a mild-to-mid strength, mainly citrus note both off the puck (YMMV), softening slightly when lathered on my face.  Speaking of lather, it's quite thick, with one reviewer likening it to Greek yogurt.  I think that's an accurate description–it looks very dense and creamy.  My only nit-pick is that it leaves a fairly thick residue in the sink after I'm finished with my shave and it requires a bit more cleanup effort than usual.  Maybe my "hard" water has something to do with it.
Both a note that came with the soap and other reviewers mention this soap needs a lot of water for a proper lather.  I think the soap is quite "thirsty" as well, requiring more water than I usually need, but the term "a lot of water" can mean different things to different people.  I recommend not over-doing it.  Just start with your normal amount of water and be prepared to add more until you get it right.  You'll get the hang of the hydration ratio after using it a few times.
But performance?  Holy cow.  Right up there with shave soap bases from artisans who have been around much longer than Zingari.  The protection and lubrication characteristics are excellent and the post-shave moisturization is noteworthy as well.
Conclusion
[Note: Amazon and West Coast Shaving links are affiliate.]
Zingari Man entered the shaving niche in 2019 with a vegan shave soap base that didn't really stand out among all the other vegan shave soap bases in the crowded artisan shave soap market–good but unremarkable.  They refined and improved it, and more shavers took notice.
But the release of their "Sego" tallow-formula shave soap base in late 2019 turned heads.  Some users and reviewers compared it to a baseball player hitting a home run at his first at-bat in the big leagues.  I tend to agree.  My experience with Zingari Man Wanderer is very, very good: I'd rate it a solid 4 out of 5 stars.
Zingari Man shave soaps are available at their website, West Coast Shaving, Maggard Razors, and Amazon.
Do you have Zingari Man shave soap?  What do you think of it?  Leave a rating and comment below!