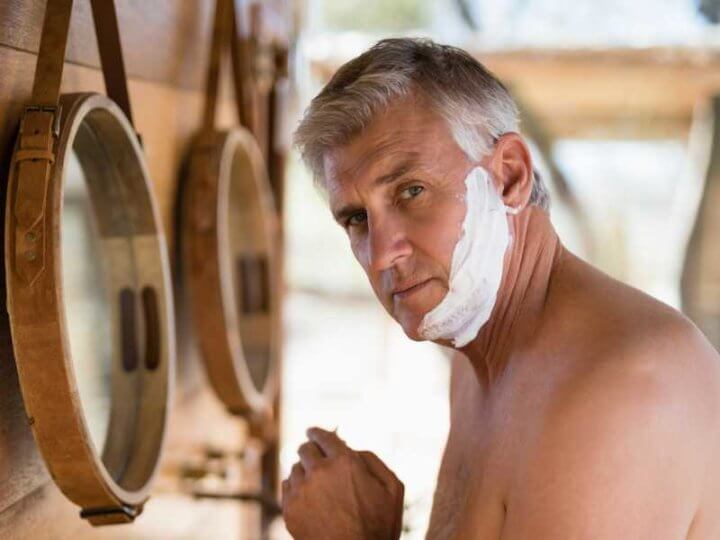 Every man who shaves in a "traditional" manner, which I define as a wet shaver using a non-cartridge blade (or fully disposable razor), has two stories to tell: what inspired him to try traditional shaving, and why has he stuck with traditional shaving. This article attempts to tell my second story; why I stuck with traditional shaving.
Three Reasons
There are three reasons: one is performance/quality of shave, and two are more lifestyle or philosophical in nature. First up, the quality of the shave.
My first encounter with shaving was with my Dad's DE razor. So, after decades of wandering in the cartridge desert, my (re)start with a DE razor was not as huge a leap as it may have been for others; though the blood did flow! Sometimes its hard to tease apart the improvement contribution between the razor (cartridge vs DE blade) and the software (shaving soap/cream) since the jump to traditional shaving is usually accompanied by a concomitant improvement in prep/software. My path was no different: my reintroduction to traditional shaving also involved a reacquaintance with a shaving brush and some quality Italian shaving cream. After a few months of prep/software/blade experimentation (shower shaver, super-latherer, Personna Med Prep), my shave quality not only reached my cartridge shaving apex, but surpassed it.
The primary reason for this was over-shaving with inferior software. Fusion razors/cartridges are an amazing piece of engineering (more on this later), but with five blades and a less than optimal protective shave cream, I consistently over shaved and was left with a rather raw face. After spending a year experimenting with post-shave products, I finally concluded that even the best post-shave products can't overcome what poor prep/technique/hardware/software has wrought.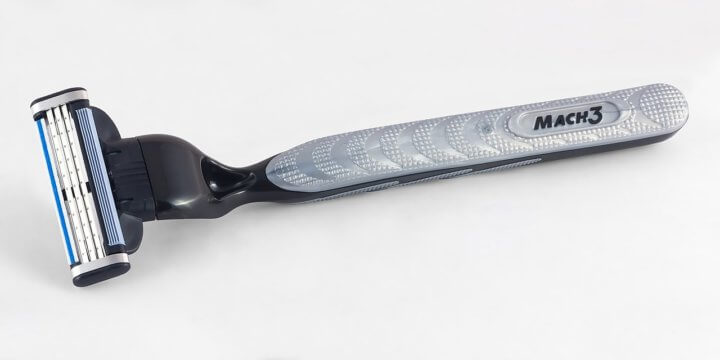 Before moving on to my other reasons for sticking with traditional shaving, its worth asking if I would be shave-quality content with cartridge-based shaving using quality software. The answer is "probably, yes." During my nearly three decades of wandering in the cartridge desert, I did spend many happy years with a Mach III and Noxema's brushless shave cream in the blue tub. Alas, Noxema discontinued this excellent product in the mid 1990s. I even recall calling Noxema attempting to purchase a case of the stuff in a futile attempt to hoard some of the quickly disappearing stock.
It was almost ten years later that I returned to this high point and then surpassed it by my (re)turn to DE shaving.
There's More To It
However, there is more to shaving than just shave quality. We all have lifestyles. It is our daily practices that reflect, or maybe even define, one's lifestyle. One aspect of my lifestyle is that I lean (heavily?) in the anti-plastic direction; I reject as much as possible the consumer mindset of short lifespan goods that are disposed of and replaced, rather than repaired. Cheap plastic (in its infinite forms) is the primary driver behind this. I will spare you, the reader, from a lengthy diatribe on this (climate change, landfill issues, etc), but we are all familiar with some product whose pre-plastic manufacture is still going strong!
Related Post: The Conservationist Wet Shaver
Hence, my aversion to the plastic handled, plastic encased cartridges championed by Gillette and its competitors. Gillette, since its founding 120 years ago has been selling us, the consumers, the refills for their products, which, like so many industries, turned to plastic/disposables with its early 1970s introduction of the Trac II. The epitome of this are the BIC disposable/Gillette Good News products: the whole razor is disposable – including the handle! So, as a committed Reduce-Reuse-Recycle kind of shaver, reducing my plastic footprint and recycling the metal only DE blades is a great reflection of my preferred lifestyle.
Being Present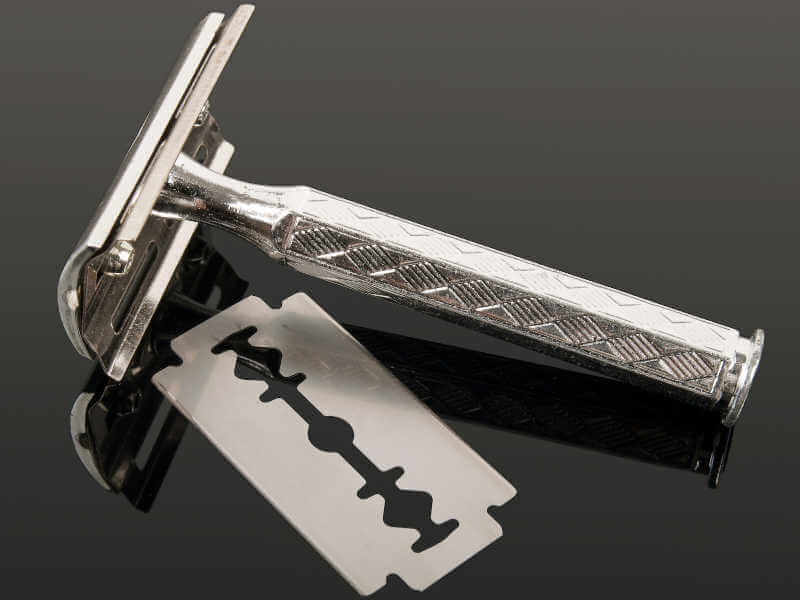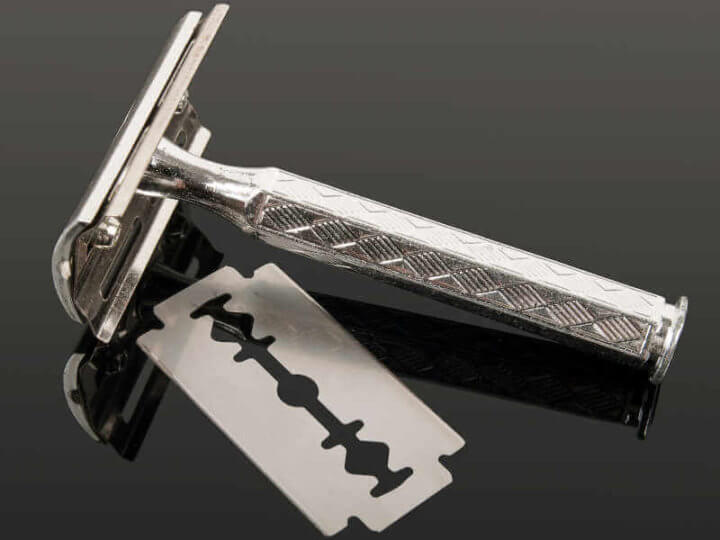 Finally, I come to my last reason for sticking with traditional (DE) shaving. I call it "being present." Some blogs describe DE shaving as a kind of meditation. As someone who practices meditation, on an irregular basis, I don't think that is quite right. True, meditation teaches one to focus one's mind on some phrase/melody/image, to the exclusion of all else. Traditional shaving requires a different kind of focus; a focus on the present. What one is hearing, how one is holding the razor (very lightly, I hope), the water temperature, the angle of the razor, etc. To be a successful traditional shaver requires one to be keenly focused on what one is doing to exclusion of all else. One might go so far as to say that learning how to be a successful traditional shaver is really just learning how to be fully "present" for a 10 minute stretch of time.
Simple exercise: turn on a radio news broadcast while you shave. If after the shave you can recall any of the news stories in any detail you probably also cut yourself. On the other hand, if you can't successfully recall what you heard, you were fully "present" in your shave.
Oddly enough this is both Gillette's greatest engineering accomplishment, and therefore (IMHO) one of its greatest tragedies. After decades of R & D they finally developed a shaving system (Fusion) that did not require you, the shaver, to be 100% present. With one swipe, you get a "five" pass nick/cut free shave. Without any facial irregularities, one actually has to work at cutting yourself during a Fusion shave! The price one pays is over shaving: not a lot of soap/cream/lube is left on your skin by the time the fifth blade passes. And shaving against the grain: oy! In the service of "liberating" us from the shackles of shaving, they simply contributed to our distraction-based, short attention span walk through life.
There are seemingly fewer and fewer times/places that require one to be fully present. Hence, my cherishing of the time spent with the bathroom door closed, in front of the mirror (or in the shower), fully focusing, for the moment, on nothing else but my shave.