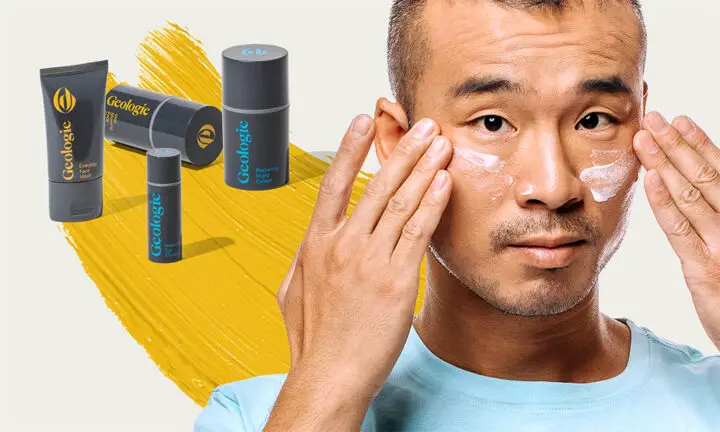 Early this year I noticed I was getting dark under eyes and puffiness in the morning, and more often, so I decided to look into it a little more closely. 
What's the Deal? What Causes it? 
Dark circles and puffiness under your eyes are a bummer. Nobody likes being called a panda or Beetlejuice, and nobody likes looking ten years older than they really are. Thing is, dark circles seem like a mystery to me. Where do they come from? Turns out there are a number of causes. 
And in the process of researching good solutions I came across Geologie, a line of products that turned out to work very well for me.  Sharpologist is now a Geologie affiliate, though I started this article before that happened.
Age
Probably the most common cause is age.  As you get older you lose skin volume in the area around the eye, which exposes the underlying blue veins and orbital bone.  The resulting hollow trough shows up as a dark circle.
Lack Of Sleep
Another common cause of under eye issues is lack of sleep.  Staying up a little too late can dehydrate the skin layers under your eyes, again making the underlying blood vessels more prominent. Sleeping problems such as insomnia or obstructive sleep apnea can cause dark circles under the eyes for the same reason.
Related, if you have been sleeping in a room with a fan or air conditioner, it can cause your eyes to swell in response to temperature changes from the air conditioner or fan.
Stress And Fatigue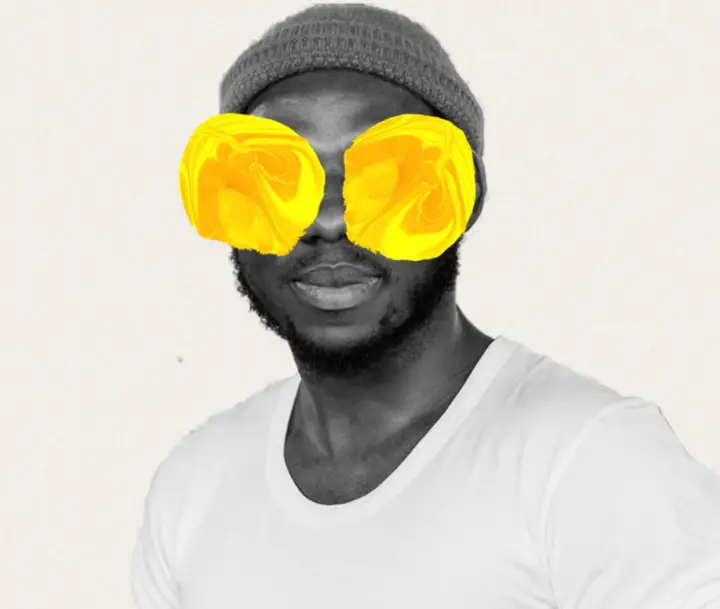 When you're stressed blood is provided to other parts of your body from the face, which makes it look very pale. This causes the blood vessels underneath your eye to be more apparent, and can also cause the fragile capillaries around the eyes to break or leak blood, eventually giving birth to dark circles.
Alcohol 
Consuming too much salt or alcohol can also mess with water retention.  Like from lack of sleep, dehydration can affect the skin layers under your eyes, again making the underlying blood vessels more prominent and can result in insufficient vitamins, minerals, and nutrients, which can cause your skin to appear duller.
Check Your Diet
Diet and exercise can help. Eating a healthy diet that includes drinking enough water and eating plenty of fruits and vegetables will give your skin the nutrients it needs to look its best. Exercise also helps by improving blood circulation, which helps reduce puffiness.
Allergies & Genetics
Allergies can create pressure in the nasal passages, impairing circulation in the face, creating circles around the eyes. If your mom or dad loses a lot of periorbital fat and collagen faster, then you're likely going to have a similar problem, with certain ethnicities a little more apparent. Allergies are also somewhat inherited. 
Smoking
Smoking can lead to wrinkles and sagging skin by narrowing blood vessels and causing  dark circles around the eyes. 
Sun Exposure
Finally, too much exposure to the sun can darken the skin, with the thin layer around the eyes susceptible to uneven darkening by increasing the melanin content. The skin in this region can pigment more than the surrounding skin because it's more sensitive. I really like Geologie's Sun Protection Duo. It's a broad-spectrum SPF30 + Essential Moisturizer Recovery Hydro-Gel. Both are packed with key ingredients that provide skin benefits. 
Avoid Harsh Detergents and Soaps on Your Face
"Body bars" or "deodorant soap" can strip the skin of too much of the oil it needs on the face. Use a gentle cleanser specifically made for the face or look for a personalized option that is formulated just for your skin type. Check out Geologie's face wash. It is an exfoliating cleanser made with 2% salicylic acid that combats acne, oil and dirt while reducing inflammation too.
Eye Creams – A Better, Longer-Term Solution For Me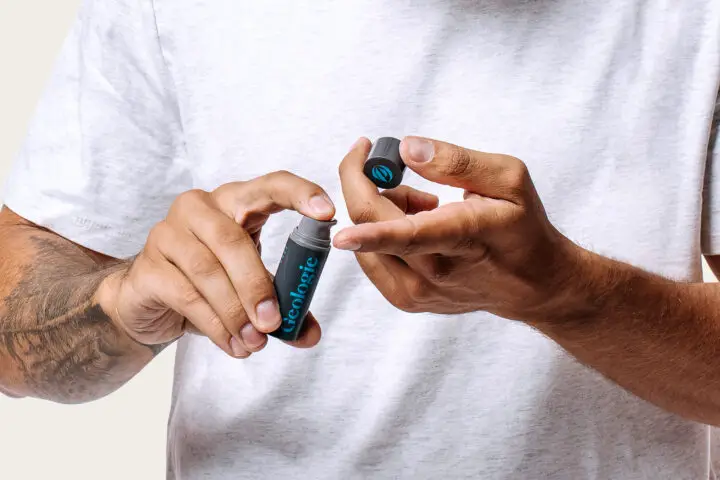 In my own case it was fairly easy to address some of the causes of my dark under eyes, like getting more sleep and eating better. But my age and heredity required some additional help, in the form of an eye cream.  So I started looking around for a good solution that uses established ingredients instead of the trendy stuff.
When it comes to choosing an eye cream, I found that the skin under the eye is more sensitive than the rest of the face. For under-eye skin, it's important that you avoid heavy creams, which can break down the delicate skin around the eyes. Instead, look for eye creams that are formulated with clean, proven ingredients that have been trusted by dermatologists for decades. 
You want something that will help to brighten and illuminate the under-eye area too. Look for ingredients that brighten, like Kojic acid.  Kojic acid inhibits the production of melanin which lightens the skin and leads to brighter, less tired eyes.
Another ingredient to look for in an eye cream is hyaluronic acid. Hyaluronic acid works as a humectant, keeping skin ultra hydrated
Caffeine works to reduce puffiness and dark circles, while also reducing the appearance of fine lines and wrinkles.
Niacinamide improves the appearance of your skin while undoing damage to the skin's natural moisture barrier to prevent signs of aging. 
Finally, look for a product with SPF.  UV light is the #1 sign of aging.
After trying several different eye creams and getting inconsistent results I tried Geologie's Nourishing Eye Cream.  It fights dark circles, puffiness and eye bags with our brightening eye cream made with caffeine and kojic acid to wake up tired-looking eyes.
This eye cream really works well for me. I'm over 60 and my skin has been stressed for a long time. When I tried the Geologie eye cream for 30 days, I saw a significant difference in my under eyes dark circles. 
And it seems to have lasting results for me. It contains kojic acid, a skin brightening agent that has antioxidant properties. It also includes hyaluronic acid, peptides, caffeine, and niacinamide. These ingredients work together to reduce dark circles and puffiness. The combination of kojic acid, niacinamide, and caffeine work together to reduce dark circles and puffiness.
I like how Geologie's products are made with scientifically proven ingredients trusted by dermatologists and cosmetic chemists.
Another thing I like about Geologie is you take a 30-second diagnostic quiz: tell them about your skin and goals, and their team of dermatologists will design a regimen just for you.
How Geologie Can Help Your Under Eyes
Go personalized! Get started by taking their 30-second skincare quiz for a complete personalized skincare routine formulated just for you. I've arranged for a special deal for 70% off your 30-day personalized trial set when you use code SHARPOLOGIST70. The Complete trial set includes Geologie's best-selling eye cream, a $45 value if purchased alone – it's like getting it for free! Give it a try and let me know what you think! Not ready for a full routine? If you just want to tackle your under eyes try one of their best selling eye creams. For dark circles & bags, go with Dark & Puffy Under Eye Cream. For crows feet & fine lines, go with Anti Wrinkle Eye Cream.
Still not sure? Browse their entire catalog of skincare products for under eyes.