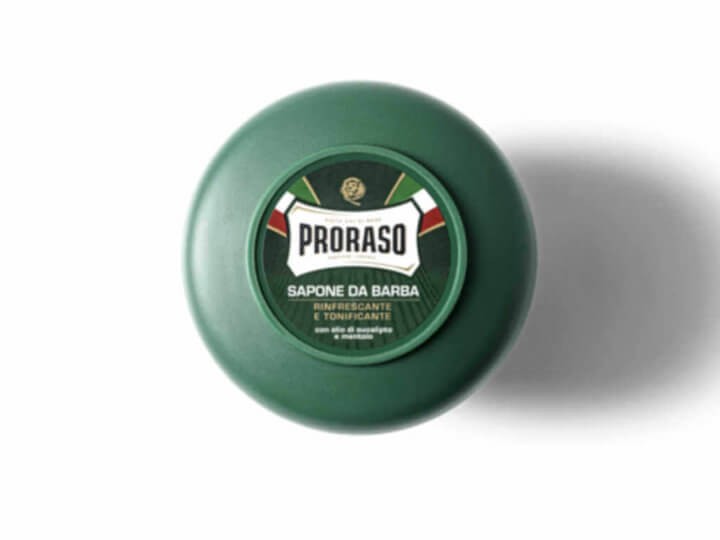 I've been looking at the most popular wet shaving (by sales vs. "best") products lately.  Here's my research into what is the most popular shave soap by popularity and sales.
Lists, Artisans, And "House Brands"
It's tougher to determine generally popular shave soaps because of the proliferation of artisans and "house brands." As anyone reading Sharpologist for any length of time knows, the artisan shave soap scene has exploded over the past few years, with many one-or-two man shops churning out lots of truly excellent shave soaps.  Some of these artisans also blend shave soaps to be sold as the "house brand" of a vendor.  So of course these "house brands" often rise to the top of the list of that vendor.
For the purpose of this article I've removed "house brands" from vendor lists to get a better over-all picture of the scene.
Note: Amazon, Grooming Lounge, Smallflower, and West Coast Shaving links are affiliate.
Amazon
I begin again with the 800 pound gorilla of online merchandise, Amazon.  Their list as I write this:
Van Der Hagen, Scented
Proraso Refresh
Lather & Wood, Barbershop
Viking Revolution shave soap 4 pack
Williams

Henry Cavendish Himalaya

Proraso Shaving Soap, Moisturizing and Nourishing

Col. Ichabod Conk Glycerin Soap – Almond

Proraso Shaving Soap in a Bowl, Sensitive

Sir Hare

Premium Shaving Soap

– Barbershop
West Coast Shaving
West Coast Shaving is a popular wet shaving vendor.  Here is their list:
Ogallala Bay Rum
Stirling Barbershop
Conk Bay Rum
Barrister And Mann, Hallows
Seaforth Heather
Barrister And Mann, Seville
Seaforth Spiced
Ogallala Bay Rum & Sandalwood
Mitchell's Wool Fat
Wholly Kaw Vor V
Maggard Razors
Maggard Razors is another very popular vendor among wet shavers.  Their list:
Barrister And Mann, Seville
Arko
Stirling Executive Man
Barrister And Mann, Cheshire
Barrister And Mann, Lavanille
Proraso Green Tea & Oatmeal
Barrister And Mann, Fougere Gothique
Proraso Refreshing
Proraso Sandalwood
Chiseled Face Ghost Town Barber
Smallflower
Haslinger Sheep Milk Shave Soap (Vegetable Base)

Mitchell's Wool Fat

Green Mountain Soap Unscented

DR Harris Almond
DR Harris Arlington
Proraso Refreshing
Speick shave stick
Tabac shave stick
Stirling Arkadia

Green Mountain Soap Balsam Spice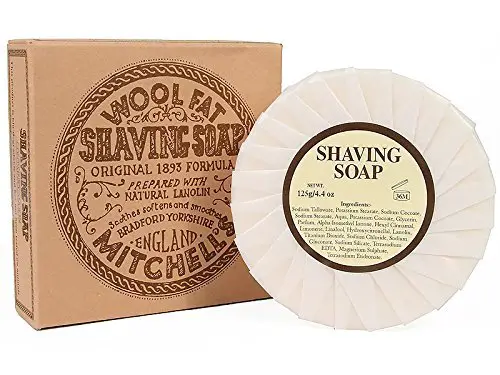 Bullgoose
Saponificio Varesino 70th Anniversary Shaving Soap
La Savonniere du Moulin Donkey Milk Shaving Soap
Boellis Panama 1924 Shave Soap
Saponificio Varesino "Cosmo " Shaving Soap
Cella Crema Da Barba Almond
Saponificio Varesino Opuntia (Prickly Pear) Shaving Soap
Mitchell's Wool Fat
Saponificio Varesino Stella Alpina
Pre de Provence No. 63
Saponificio Varesino Manna di Sicilia
Fendrihan
Taylor of Old Bond Street Sandalwood
Ogallala Bay Rum
Mitchell's Wool Fat
Saponificio Varesino
Trumper
Col. Conk Bay Rum
Proraso Refreshing
DR Harris Sandalwood
Ogallala Bay Rum & Sandalwood
Floris
Italian Barber
Mitchell's Wool Fat
Tabac
Fine Santal Absolut
Arko
Fine American Blend
Grooming Lounge
Another more mainstream vendor is Grooming Lounge.  Here's their list:
Truefitt And Hill, Luxury
Proraso Refresh
Trumper Lime
Taylor Of Old Bond Street, Sandalwood
Proraso Nourish
Conclusion – The Most Popular?
As I mentioned earlier, it's tougher to determine the most popular shave soaps (vs. shave creams) because of the proliferation of Artisan brands.  But, looking at all the lists, I think some general observations can be made.
Proraso "Refresh" (Menthol & Eucalyptus with the green label) and Mitchell's Wool Fat ("MWF") appear on many lists.  And Col. Conk shave soaps (particularly Bay Rum) are also "on the radar."
Beyond that the results get fuzzier.  Generally it's probably OK to suggest that Barrister And Mann and Stirling, as artisan brands, are pretty popular–though a particular scent doesn't really stand out.