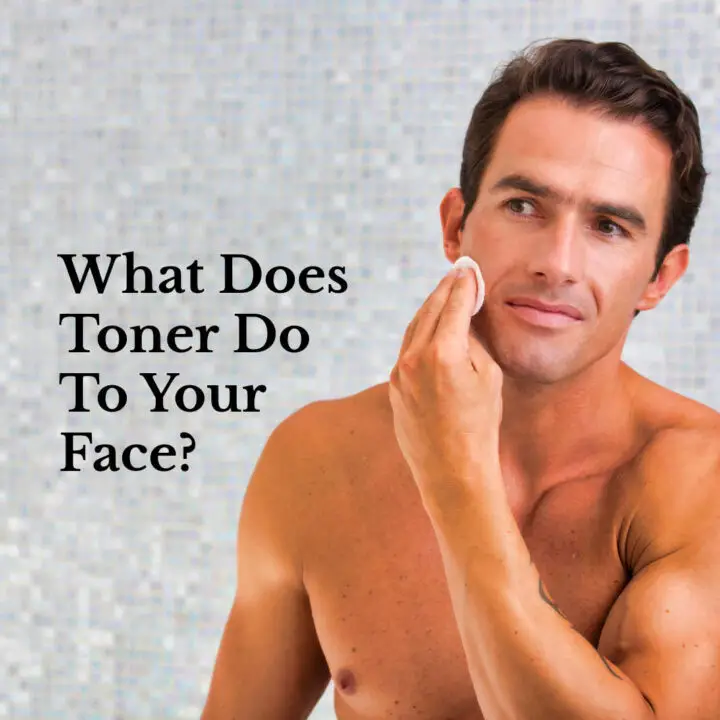 If you have been reading my articles on Sharpologist for any length of time you know I use a toner after my shave.  I thought I should dive a little deeper into what toners are and what they can do for you.
What is Toner?
Toner is a liquid skincare product that has multiple functions as part of a skincare routine. It is meant to be used after cleansing but before serums and creams. Toners can come in many forms, such as sprays, gels or solutions. They usually contain water, alcohol and other ingredients such as witch hazel, aloe vera, glycerin, and essential oils. 
The purpose of toner is to balance the pH level of your skin, remove excess oils and dirt, and reduce the appearance of pores. Toners can also help restore the natural protective barriers of your skin, as well as act as antioxidants to protect against environmental damage.
Benefits of Using Toner
Using a facial toner can have many benefits. It can help remove traces of dirt, grime and impurities stuck in your pores after you wash your face. It also helps to hydrate and balance the skin, and help rid it of excess dirt and oil. 
In the case of shaving, it helps remove any remaining bits of lather residue that still might be on the skin.
Using toner regularly can have a major positive impact on the appearance of your pores and tightness. Toner can help minimize pores, restore pH levels, improve skin texture and tone, and hydrate the skin. It can also help reduce the risk of acne, blackheads and unclog pores by cutting through the excess oil on the skin. 
By clearing away traces of dirt from your skin's surface, toners help to keep your pores clean. This can be beneficial for all types of skin, as toners can help bring the skin back to its natural acidic state and sweep away impurities.
Types of Toners
When it comes to toners, there is a wide variety of different types to choose from. 
Water-based toners are made with a base of water and are perfect for those with sensitive skin since they don't contain any harsh chemicals. 
Brightening toners often contain botanical extracts and are great for those who want to even out their skin tone. 
Exfoliating toners often contain fruit acids and can help to clear away dead skin cells to keep the pores clean. 
Hydrating toners, which can be used by all skin types, are formulated with ingredients such as aloe vera or hyaluronic acid, which can help to restore the skin's natural moisture balance. 
When selecting a toner, it is important to take into account your skin type and the type of results you are looking for in order to find the product that best meets your needs.
Avoiding Irritation and Allergies
Skin irritation and allergies can be an issue that some people experience when using skin care products. When it comes to using a toner, it's important to be aware of potential irritants in the product, as well as any allergies you may have. 
To avoid any adverse reactions, look for products that are labeled "all-natural" or "hypoallergenic", as these are generally free of synthetic ingredients or fragrances that can aggravate the skin. Additionally, if you have sensitive skin, opt for products with fewer ingredients and those with non-irritating ingredients such as aloe vera, vitamin E, glycerin, and natural oils like jojoba and almond. 
If you are still experiencing redness and irritation after using a toner, discontinue use and consult your dermatologist for an alternate option.
When to Use a Toner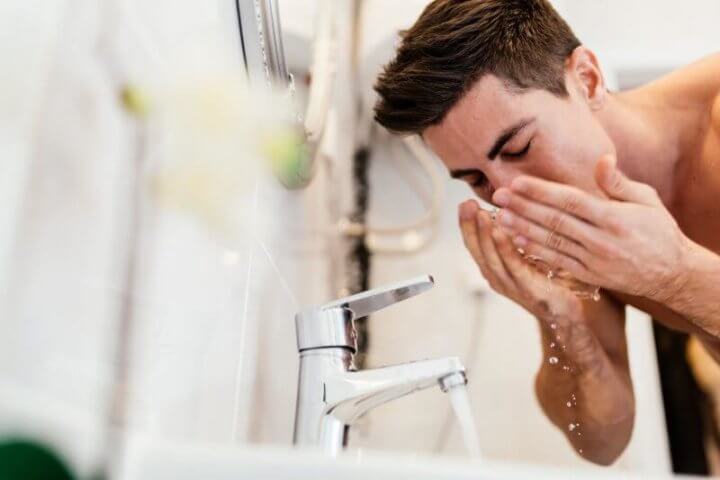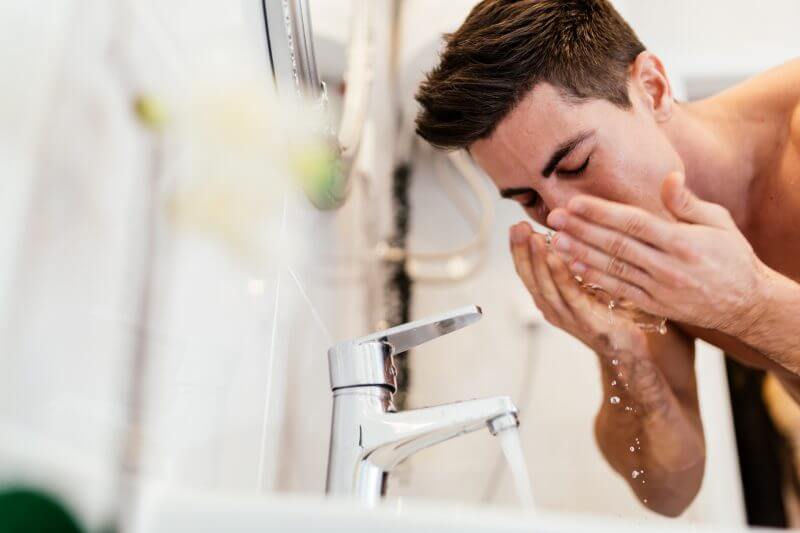 When it comes to using a toner, the best time to apply it is immediately after washing your face. This is because some face washes and cleansers can be harsh and leave behind residue that can clog your pores. Using a toner after cleansing will help remove all traces of dirt, grime and impurities that have been left behind.
For shaving, using it after rinsing your face after shaving but before applying an aftershave. 
For best results, it's recommended to use a toner both morning and night. However, if your skin gets dry or irritated easily, then you should try using it once a day or every other day.
Ingredients in Toners to Look For
When choosing a toner, it is important to find one that is tailored to your specific skin type and concerns.  When looking for ingredients in toners, there are a few key components to keep your eye out for. 
Acetic acid, which is commonly known as vinegar, is a great ingredient to look for as it helps restore the skin's pH levels and can help reduce redness and irritation. 
Alcohol is also a common ingredient as it helps to clean and hydrate the skin. However, many people prefer to avoid alcohol in their toners as it can be too harsh and drying for some. 
Other beneficial ingredients you can look for in facial toners include antioxidants, glycolic acid, hyaluronic acid, and natural oils such as lavender and rosemary. All of these ingredients have different purposes and benefits that help nourish and revitalize the skin. 
Understanding pH Levels for Skin Care Products
When it comes to skin care, understanding pH levels is extremely important. The pH of your skin is a measure of acidity or alkalinity, and it is typically slightly acidic, usually between 4.5 and 5.5. However, when you use cleansers, toners, and other skin care products, they can disrupt the pH balance of your skin. This is why it's important to use products that are formulated to be gentle on the skin and maintain the natural pH balance.
Toners are particularly useful in restoring the pH balance of the skin after cleansing. Most toners are slightly acidic, usually between 5-7 on the pH scale, and this helps restore the acid mantle of the skin. The acid mantle is an invisible layer of protection that guards the skin from environmental pollutants and bacteria. Salicylic acid, which is commonly found in many facial toners, helps cut through oily skin and unclog pores to help keep your skin clear and healthy.
When choosing a toner, look for one that has a balanced pH that matches your skin type. A good rule of thumb is to use a toner with a pH level that is close to your own skin's natural pH level. This will help keep your complexion balanced and healthy-looking. 
Additionally, look for natural ingredients like aloe vera, witch hazel, and rose water as they tend to be gentler on the skin and help protect the acid mantle.
Different Uses for Different Skin Types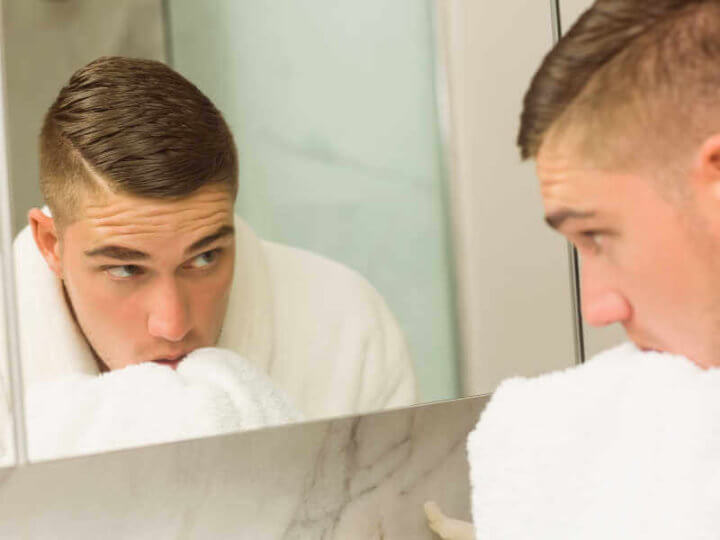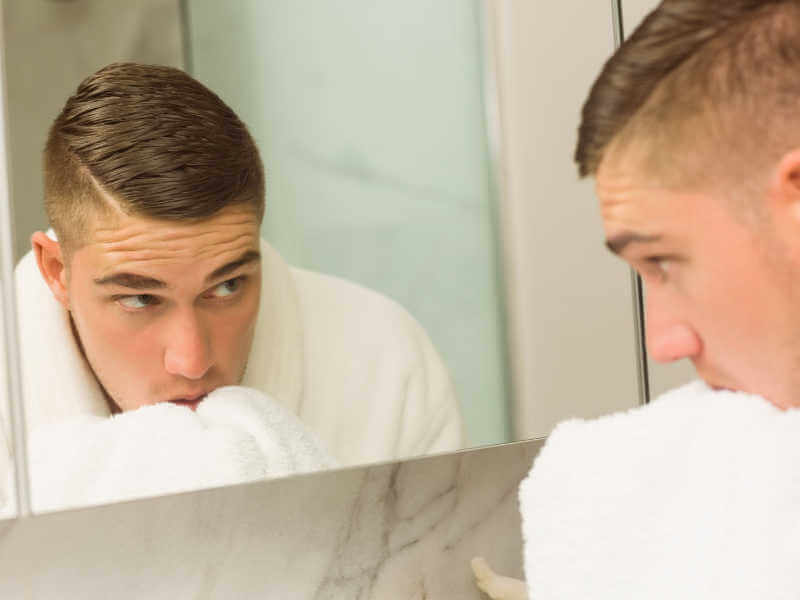 When it comes to skin care, there are many different toners available on the market, each with its own unique composition and purpose. Depending on your skin type, you may want to choose different toners for different needs. 
For example, if you have dry skin, a toner with hydrating ingredients like aloe vera or glycerin can help keep your skin moisturized. If you have oily or combination skin, a toner with ingredients like witch hazel or salicylic acid can help remove excess oils and prevent breakouts. Sensitive skin types may benefit from a gentle, alcohol-free toner. No matter what your skin type is, you can find a toner that will work for you.
Pros and Cons of Using a Toner Regularly
Using a toner on a regular basis can provide many great benefits for your skin, however, it's important to understand the pros and cons of using a toner regularly. On the plus side, toners can be very beneficial in reducing pore size, removing excess oil and dirt, and promoting a smoother complexion. Toners also help to balance the skin's pH levels and can help to hydrate dry skin. 
However, it's important to use a toner that is specifically formulated for your skin type and that does not contain any alcohol, which can be drying and irritating. Additionally, overuse of a toner can strip away natural oils that are essential for healthy skin. Therefore, it's important to find the right balance when it comes to using a toner and make sure to use only as directed.
Tips for Choosing the Right Kind of Toner
When choosing the right kind of toner, there are a few key things to consider. Firstly, you need to know your skin type. Oily skin should choose an alcohol free toner that also exfoliates gently. Dry skin should choose a toner that helps hydrate and allows for moisturizer absorption. Combination or normal skin can use any type, as long as it's an alcohol free toner.
If you have an oily skin type, choose a toner that is refreshing and gentle for the skin. Do not punish your skin by using a harsh toner that strips it of essential oils.
Look for natural ingredients such as aloe vera, witch hazel, or green tea to help soothe and nourish your skin.
Some Suggested Toner Products I Have Used
There are, of course, a lot of toner products for men on the market and you can find recommendations with a simple search engine query (e.g. "whats the best skin toner for men?").  Here are some highly-rated toner products that I have personally used (Amazon links for convenience and are affiliate but you may be able to find many of these products locally).
Thayers Alcohol-free Unscented Witch Hazel and Aloe Vera Formula Toner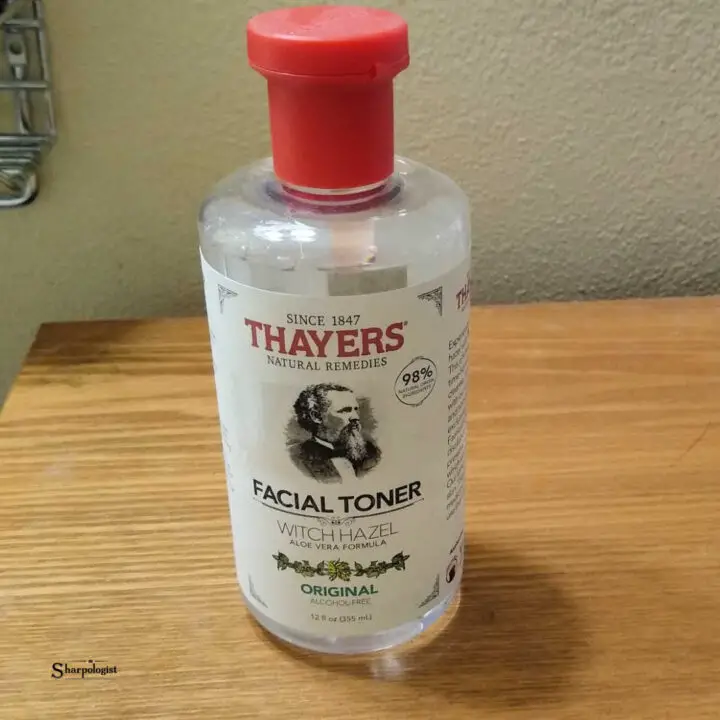 This is my current go-to toner.
Thayers Alcohol-Free Witch Hazel Facial Toner is a gentle toner made with certified organic Witch Hazel and certified organic Aloe Vera. The formula is 98 percent natural and contains no alcohol, making it suitable for even the most sensitive of skin types. The toner is alcohol-free and formulated to soothe, tone, hydrate, and balance the pH level of skin. It also contains plant-based witch hazel, known for balancing oily skin and maintaining the skin's moisture barrier. Additionally, this toner helps reduce the look of pores, balance oily skin, and maintain the skin's moisture barrier.
I find Thayers Witch Hazel Facial Toner soothing and both gentle and effective. It's gentle enough to use every day. The toner has a light, pleasant smell and a light, translucent consistency. It's not cheap, but it's worth the money.
Baxter of California Herbal Mint Toner
Baxter of California Herbal Mint Toner for Men is a light, cooling toner. The formula contains a blend of witch hazel and aloe vera to tighten pores and promote healthy skin. It's a refreshing, moisturizing facial toner for all skin types that can also be used throughout the day to freshen up skin. The scent is minty and herbal, and I think the scent is quite masculine. 
Bevel 10% Glycolic Acid Toner Pads
The Bevel Exfoliating Toner Pads contain 10% Glycolic Acid. Glycolic acid helps to gently exfoliate your skin. It helps to clear clogged pores and reduce dark spots on the skin. It can also help to clear ingrown hairs and blemishes. 
This exfoliating toner also contains Lavender, Green Tea, and Aloe Vera for a deep cleanse. These ingredients also help moisturize the skin. 
The Bevel Exfoliating Toner is safe for all skin types. It is gentle enough to use even on sensitive skin. It is non-greasy, non-irritating, non-comedogenic, and fragrance free.
Kiehl's Facial Fuel Energizing Tonic for Men
Kiehl's Facial Fuel Energizing Tonic for Men is a revitalizing toner specifically formulated for men's skin. It contains Bamboo Extract, Vitamin C, Vitamin E, and caffeine, which help to nourish the skin and protect it from environmental damage. 
It is a refreshing, gentle formula that relieves the skin of impurities and freshens it a little. The lightweight, water-based toner is non-drying, calming, and is suitable for all skin types. 
Neutrogena Alcohol and Oil Free Toner
Neutrogena Alcohol and Oil Free Toner is good for normal to slightly oily, combination skin (like mine). Like most other toning products, this Neutrogena toner is alcohol-free, making it suitable for most skin types. The formula is thinner and milder than I expected, and it absorbed easily without much effort.
It makes my skin feel clean and fresh but I did notice some redness and a slight stinging sensation on my face immediately after using it, so I assume my skin is sensitive to one of its ingredents. Considering Johnson & Johnson, the company behind the Neutrogena, has Clarins, REN, and Origins on its advertising roster, I think this toner has room for improvement.
How to Apply Toner Properly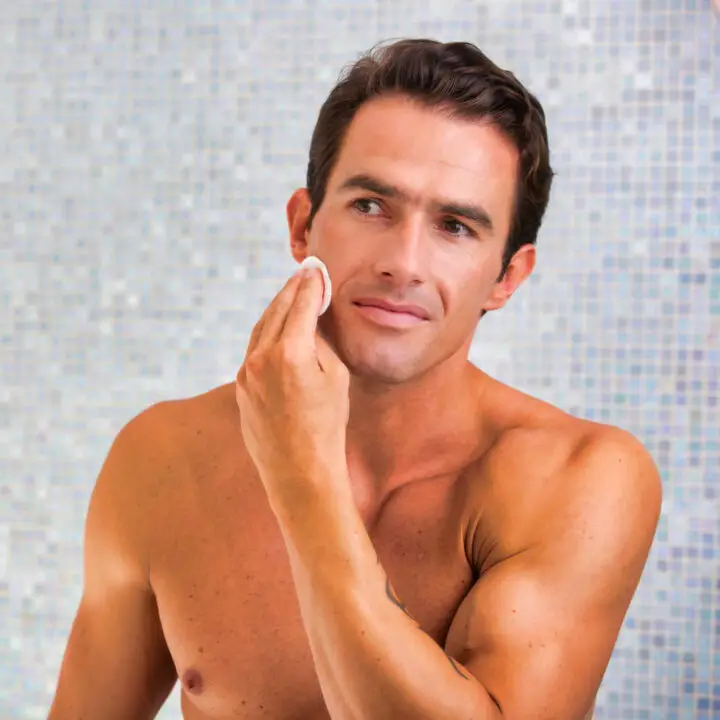 Applying toner properly is essential for ensuring that it can do its job properly.
The easiest way to apply toner is by simply pouring some onto a cotton pad or ball, then gently wiping it across the face. Make sure to avoid the delicate eye area though, as the skin here is much more sensitive than other parts of the face. You can also pour a small amount of toner onto your palms and use your fingers to pat it into the skin in a gentle, circular motion.
It's also important to note that you should never scrub or rub your face with a cotton pad or ball when using toner. This can cause irritation and even lead to breakouts. Instead, gently wipe the face in an outward direction to ensure that the toner is evenly distributed across the skin.
Finally, always remember to wait a few minutes after applying toner before continuing with the rest of your skincare routine. This will give you ample time for the product to be absorbed into your skin and do its job properly.
Conclusion
Modern toners are designed to help restore the pH balance of the skin, as well as provide additional benefits such as hydration and anti-aging effects. While toners are not a necessary part of every skincare routine, they can be very beneficial when used correctly. 
Understanding your skin type and the ingredients in your toner of choice is key to maximizing the benefits of using a toner and minimizing any potential irritation or allergies. With careful consideration and thought, toners can be a great addition to any skincare routine.