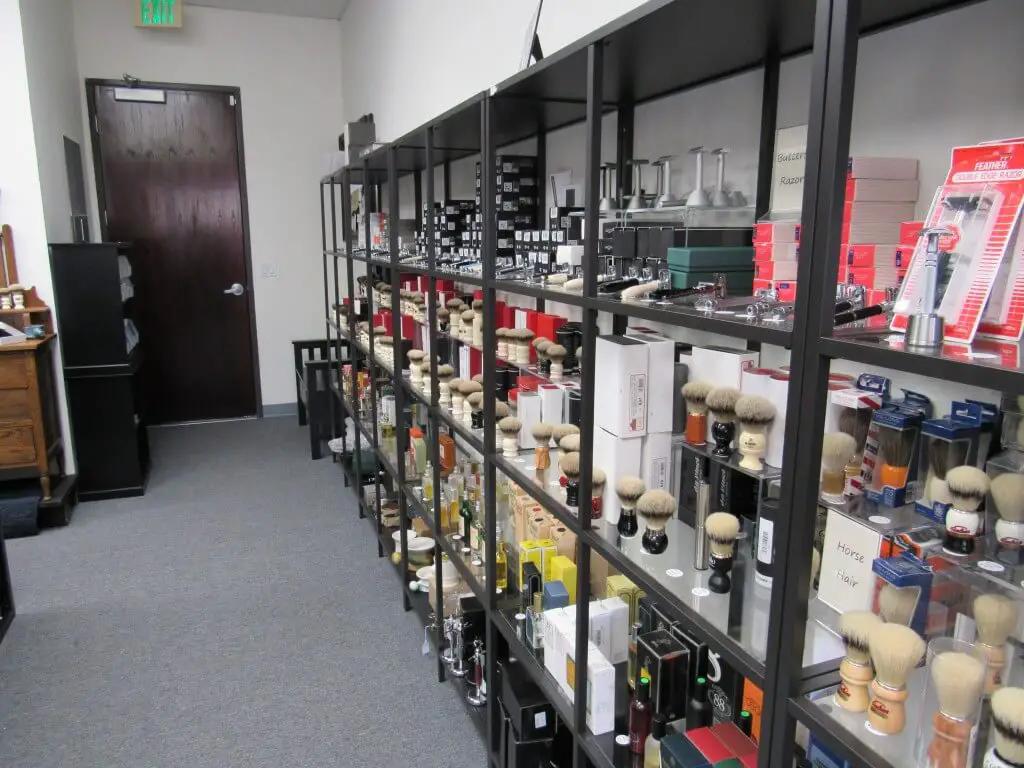 Stainless steel razors have been generating a lot of attention in the old school shaving world.  They're attractive, well-machined, and less prone to degradation than the usual brass/chrome/zamak materials (though not immune to problems!).  The down side is generally the cost.  Although there have been a few lower cost stainless steel razors produced, they are generally at the higher end of the price spectrum.  But West Coast Shaving has introduced a new line of their own razors that include stainless steel versions at a significantly lower cost.

West Coast Shaving's Stainless Steel Line Of Razors
There are actually two varieties of stainless steel offered in the West Coast Shaving lineup: their "Classic*" style and their "Midnight*" style.  There are six different handle styles, mated to either a scalloped safety bar or open comb head (the heads are zinc alloy, chrome-plated).
The "Classic" style handle is 303 Stainless Steel: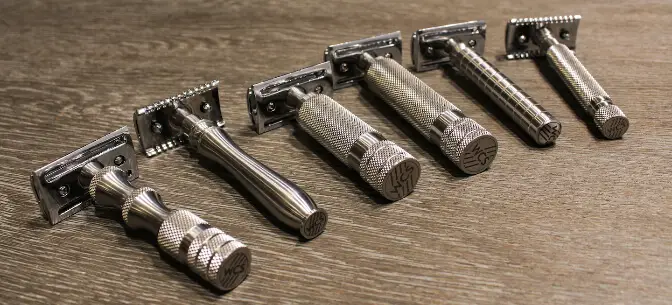 While the "Midnight" line is 303 stainless steel with a black powder coating: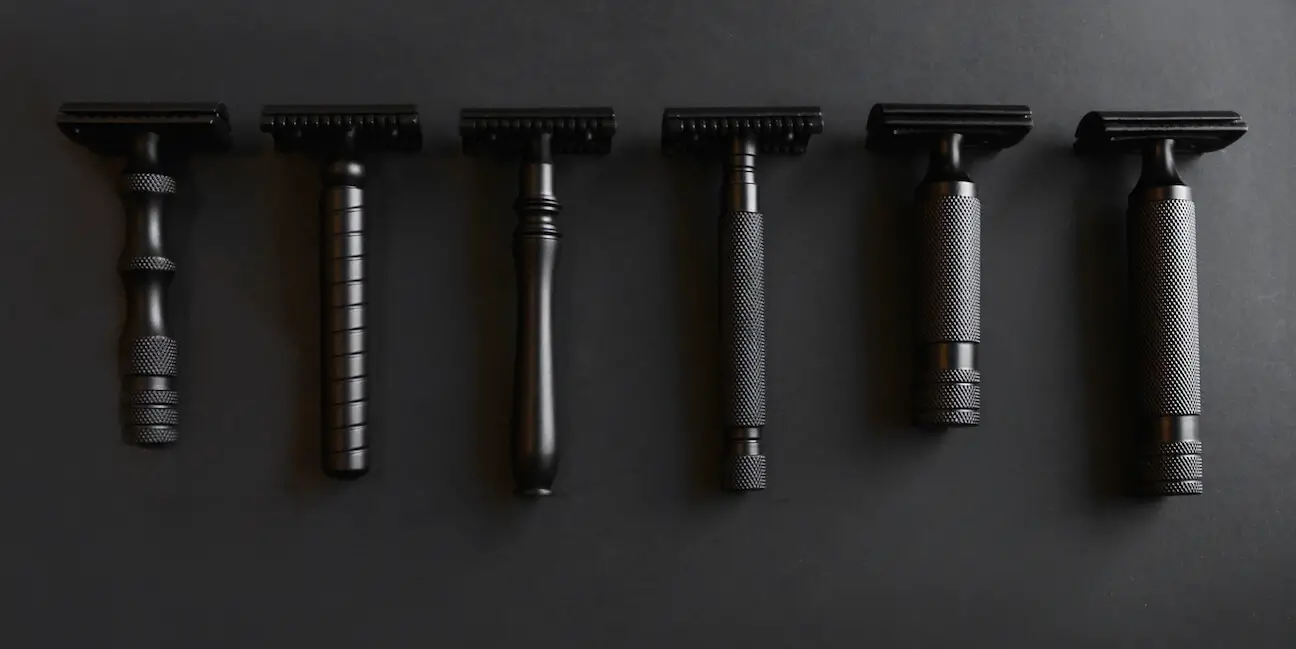 I got the "175B*" Midnight handle with both the safety bar and the open comb heads (also in black).  This razor is not only visually stunning to me but massive as well with a four inch handle and a weight of 175 grams!  This guy is a monster.  And the kicker is a price of under $25!
I find the "fit and finish" excellent (particularly for the price!).  The scalloped safety bar head shaves at about the same aggressiveness as a Merkur 34C* in my opinion.  The open comb, like most open comb heads, is more aggressive.
"Natural" Line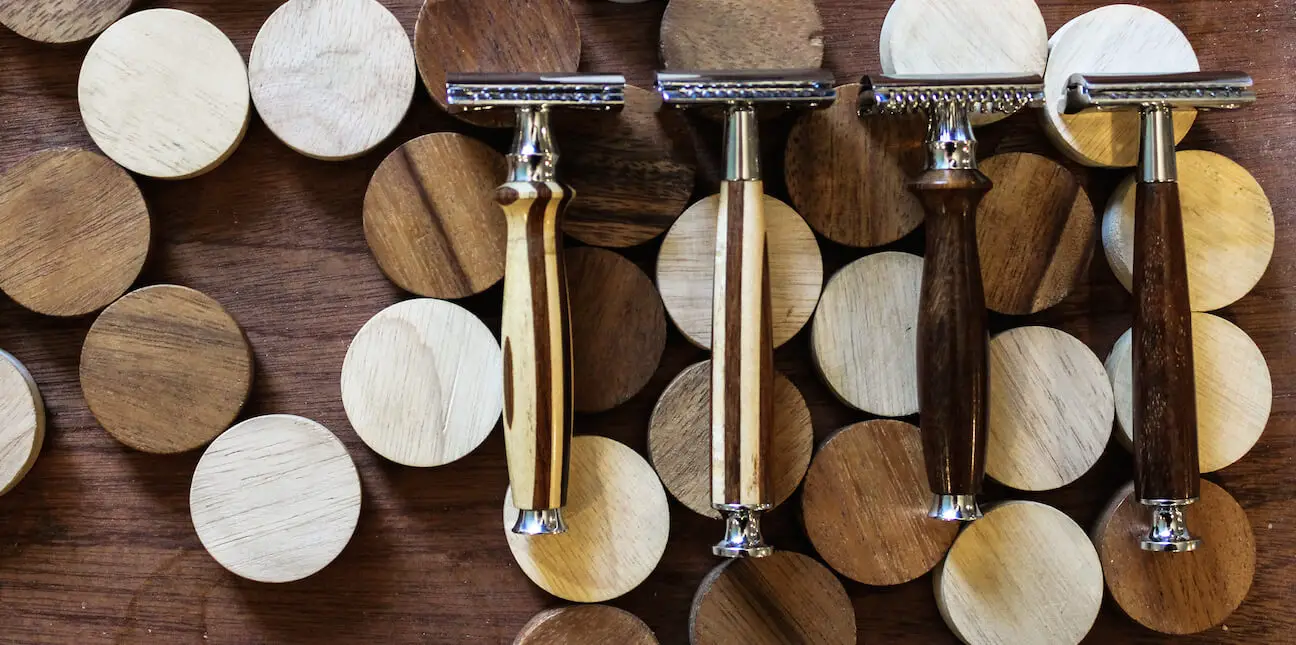 West Coast Shaving also introduced a "Natural*" line of wood handled razors.  The pricing is also really aggressive for these handles, with prices well under $20.  I went ahead and got a "37ws*" to mate with another head.  It's made with rosewood and white ash.
West Coast Shaving
West Coast Shaving has been around in its current form for about 10 years now (old-timers may remember it starting as a "back of the garage" set up offering one of the first (if not the first) razor blade sampler packs to the shaving community.  Now they have a store front…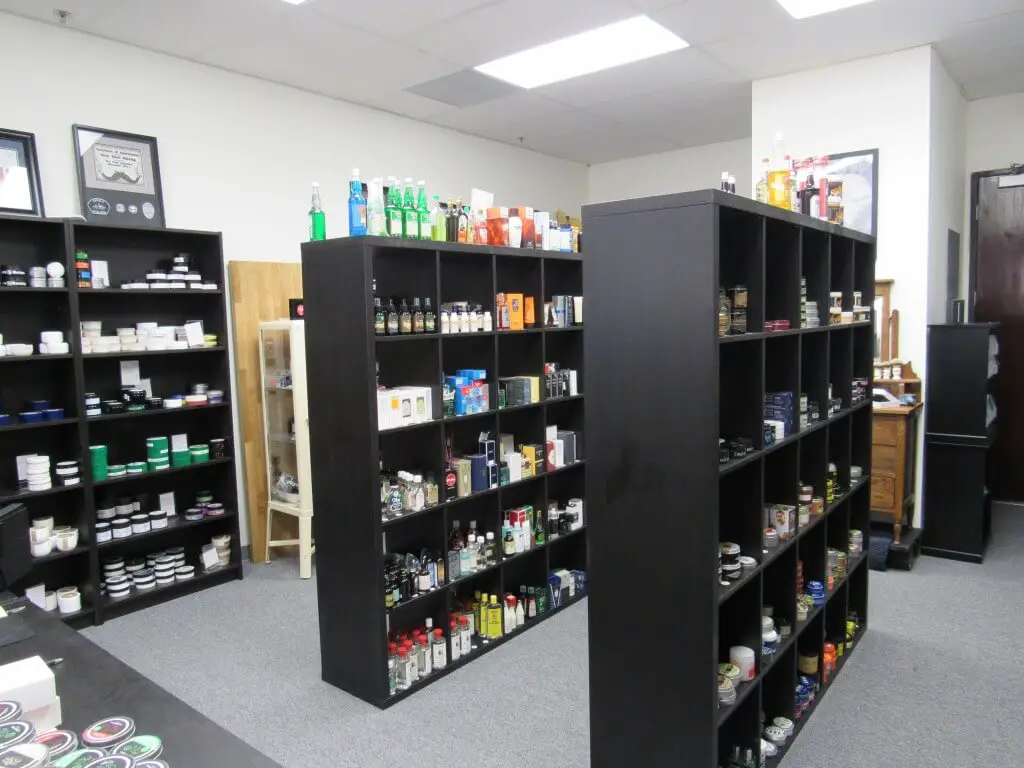 …and a staff…

….along with their robust by-mail operation.
*affiliate link