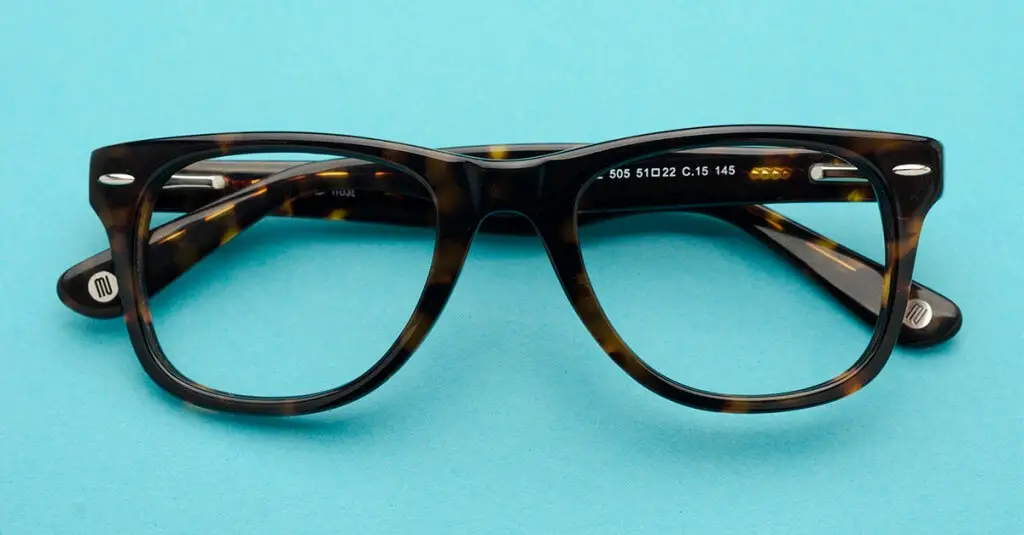 My eyesight has recently taken a turn for the worse.  It's not particularly serious right now but there will eventually come a time where I will have a fairly strong lens prescription, requiring me to wear glasses all the time.  Now that I have to think about wearing glasses full-time I need to figure out the best way of getting a consistently good shave.


Since I have a "progressive" lens sometimes moving my head around results in a blurry image due to the way those lenses are made.  So I have to figure out a way of guiding my shave without moving my head too much.
One way I thought of is to use visual cues from the background image shown in my mirror.  That, combined with being more touchy-feely shave, might do the trick.
Let me talk fabout this post's sponsor, glassesusa.com for a moment.  I had been going to a local discount optical shop for my glasses but this time around I decided to try an online experience.
Glassesusa.com has thousands of in-house and designer brand frames with prices starting at about $50.  They offer the same kinds of lenses that optical stores offer, including single vision, progressive vision like what I have, regular bifocal, and various tinted options too.
To help decide what styles look best on you they have what they call a virtual mirror where you can upload a picture of yourself and superimpose a frame image over it: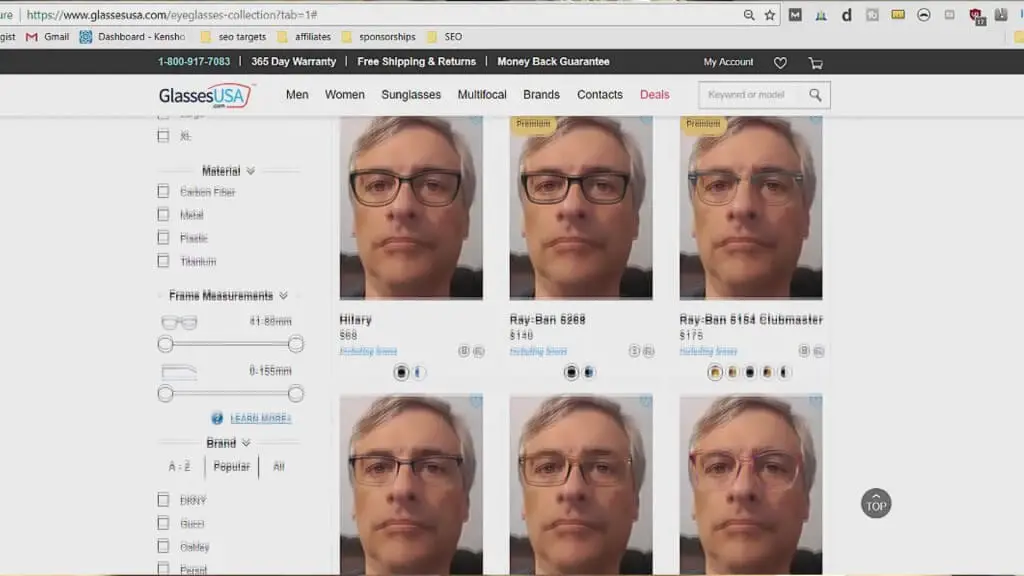 And they offer a 100 percent money back guarantee within 14 days if you're not happy with the results, plus a 1 year warranty.
My experience with glassesusa.com was straight-forward and fast.
Getting back to my shave, another thing I thought of was to use a hand-held mirror to see what I'm shaving as a reflection off the main bathroom mirror.  This seems like it's a little unnecessarily cumbersome though.
So, for those of you who have to wear glasses with a strong prescription to see what you're doing while you shave (particularly "progressive" lenses!), what do you do to get a consistently good shave?
Am I over-thinking this?  I admit I may be a little freaked-out from the discussion I had with my eye doctor.  Help me out here with a comment below.