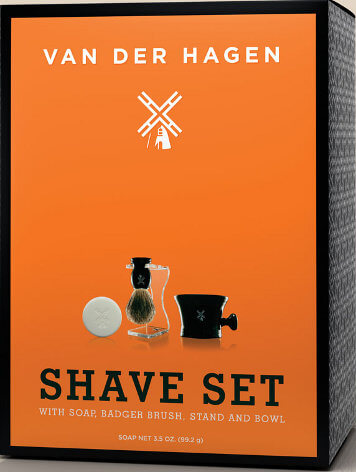 I've seen rumblings on the shave forums that the Van Der Hagen "Luxury" shave products, previously only available on
Amazon
, have been sighted at some Target stores in the US.  Others have not seen it (there are two stores in my area and they're certainly not there!).  I contacted Van Der Hagen and Marty Van Der Hagen himself said:
"We are currently in 523 of the larger Target stores. We are hoping to expand beyond that number throughout the year – depending on sales of course! Walgreens has also informed us that they plan on placing the line in ~700 of their "urban stores" this summer….  [W]e just shipped product to the Duane Reade Drug chain which has approx. 200 stores (also owned by Walgreens)."
So there you have it.  There are about 1700 Target stores so VDH is in about one-third of them.  I have to wonder whether there is some buyer at Target who is a traditional wet shaver: back in 2006-2007 Target carried Proraso products for a time.
Have you spotted the new Van Der Hagen products locally?  Leave a comment!
ADDENDUM:
there is a little confusion about the brush that's available.  The Luxury "kit" contains a boar brush (albeit a decent one from the reports) but Target is also selling the VDH Luxury badger brush as well, separately.