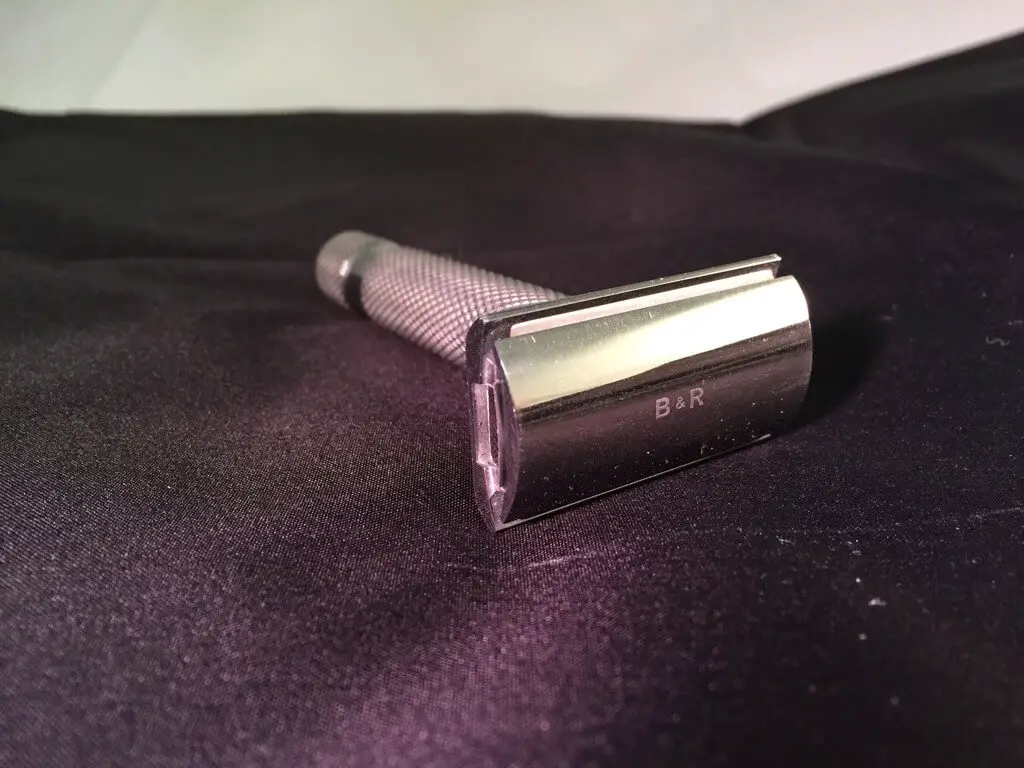 For years, the adjustable safety razor has been revered and sought after as the ideal answer for all men – some can have it mild, some can have it aggressive, and all can be satisfied with their shaves. Realistically, that's not how it's worked out. The Gillette FatBoy, a high value razor, is a compromise in that it can flatten out the blade as the gap is opened up, rather than keeping the blade as stiff as possible by keeping the bent profile. The other current production adjustables are the Merkur Progress* and it's Parker descendent. Both are made of Zamak, or zinc alloy, which is known to be a material that suffers corrosion if its plating is compromised. The holy grail, then, is a stainless steel adjustable safety razor.

Barbaros & Rocnel
Hasan of Barbaros fame, and Murat, maker of Rocnel razors, have teamed up to make this fever dream a reality. Sharpologist reviewed the Barbaros TR-1 previously, and Hasan is working on updating it to a new model named TR-2 with pins instead of alignment ribs to align the blade. (I believe this is a change for the worse, but it's his choice). Rocnel began by making the SE/P, a half DE razor that holds the blade in a slot by friction (this one was not a shave for the faint-hearted, and has a deserving reputation of being a little aggressive). Then he made the SE50, a sliding head arrangement that puzzle-pieces together to hold a Feather Professional type single edge blade.
With Hasan's design and Murat's manufacturing expertise, the two have created the Barbaros and Rocnel, B&R adjustable DE razor. Crafted from 316L stainless steel, it's a continually adjustable razor with a baseplate element always under spring tension so that the blade curvature never changes throughout the range of adjustment. It's a very clever design, and very easy to use in terms of blade loading and adjusting.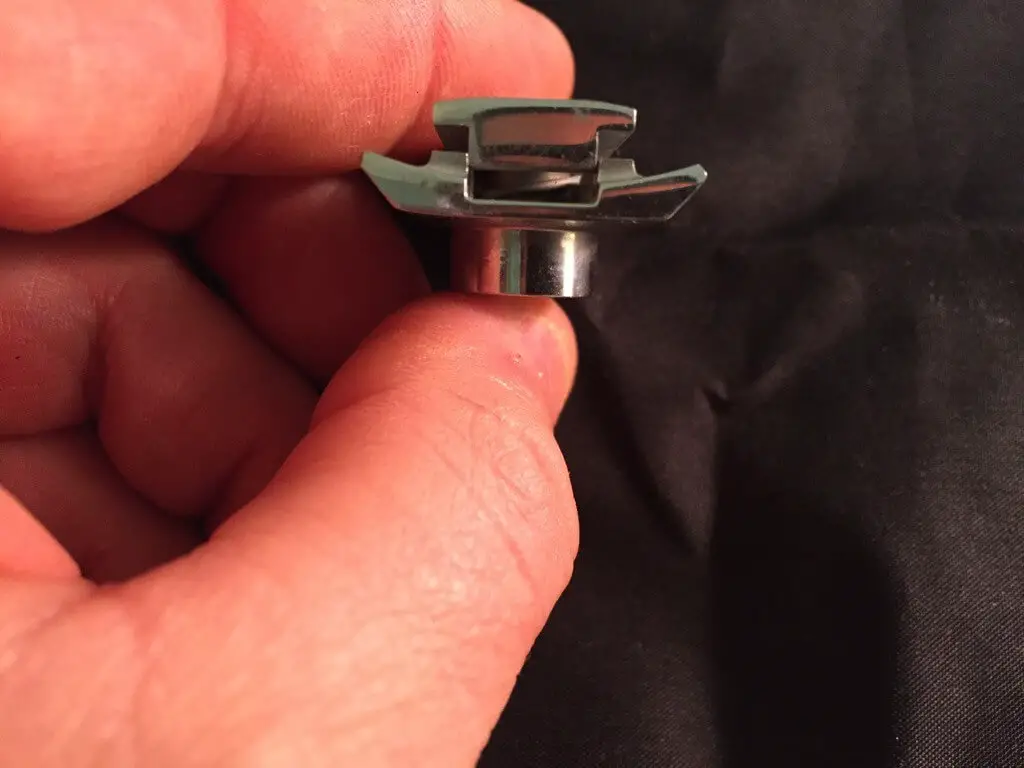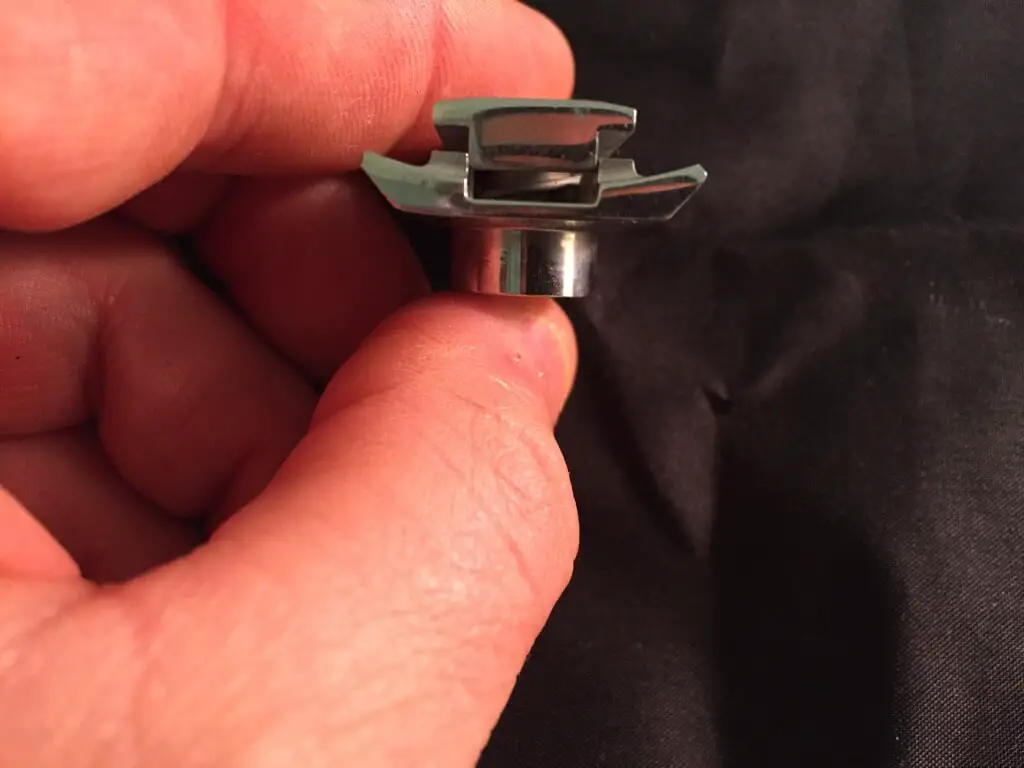 On settings 1 or 2, the blade feel is nearly imperceptible. It's as if there's no blade loaded at all. By setting 5, it feels dangerous. Around setting 7 to 8, it still feels quite risky to use, but the feel smooths out a lot. My one comment is that I feel as if I imagine can hear the blade chattering as it becomes more open, and wish the spring loaded base that clamps the blade against the top cap were wider and supported the blade more, supported it closer to the blade edge, from the underside.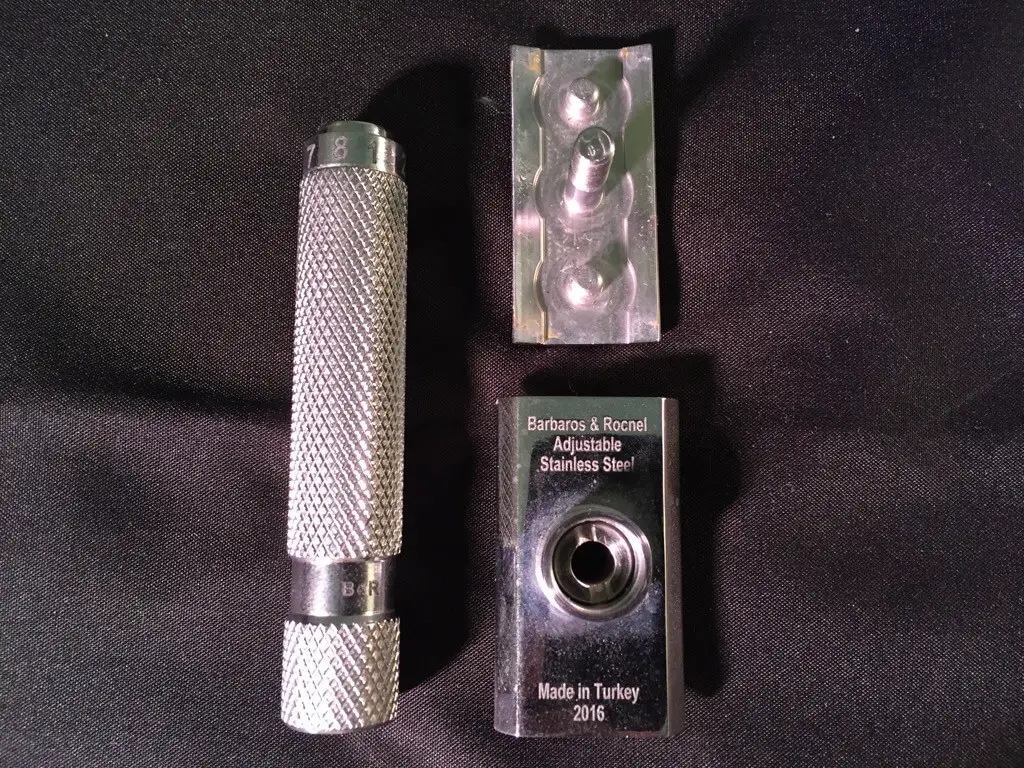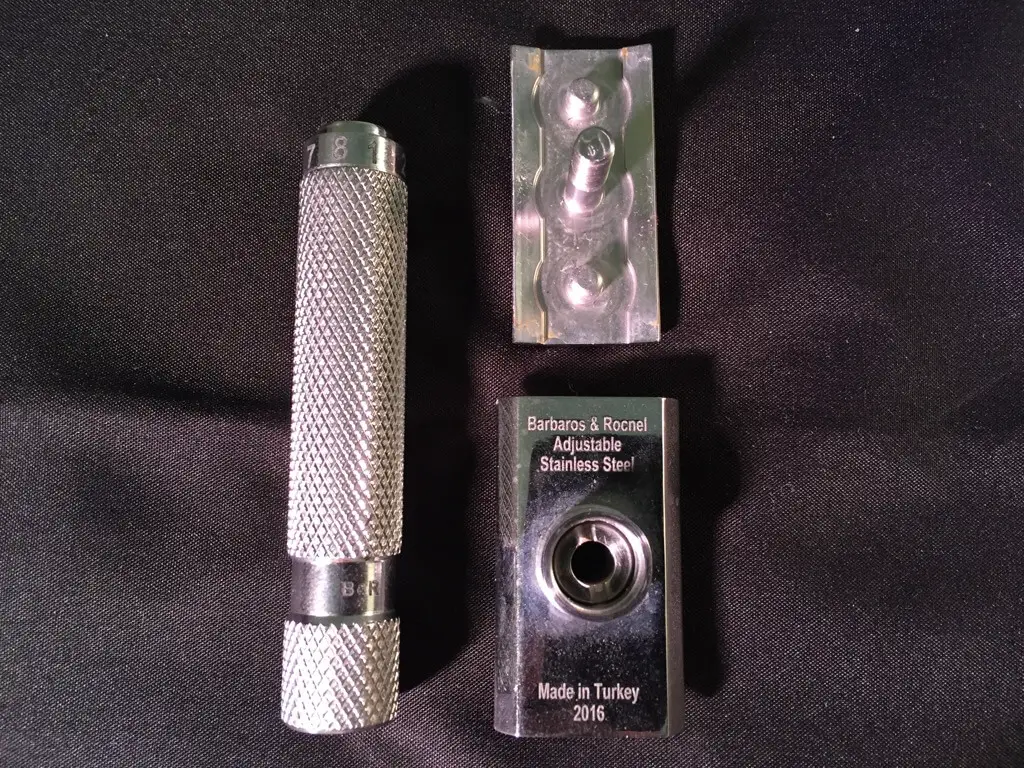 Initial Impressions
I've used this razor for a week and a half. Under normal circumstances, that would be enough to get acquainted with a new razor. Yet I still find I can get smoother, longer-lasting, with less irritation with a reliable 1920s Gillette OLD type, an iKon 102, or the very affordable RazoRock OLD type. It does a serviceable job, but it's not the razor I prefer. I somehow managed to shave close enough to create several weepers (not a line as if I'd slipped along the blade edge) and yet while it was a passable shave, I felt stubble.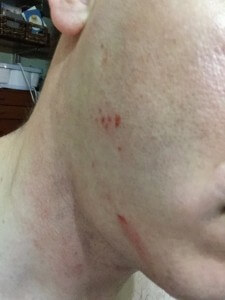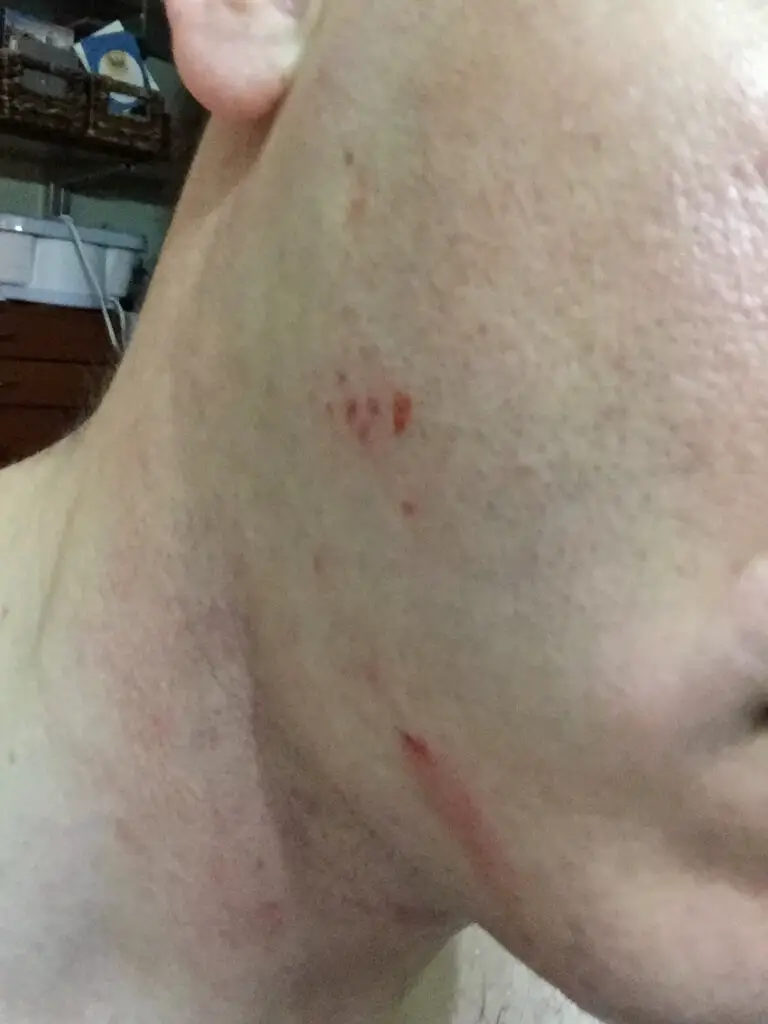 As a reader, you might notice I keep using the word "yet." I'll do that one more time: It's a beautifully crafted razor, well-made, well-designed, and yet… not one I feel the need to reach for, even if price is no object.
*affiliate link