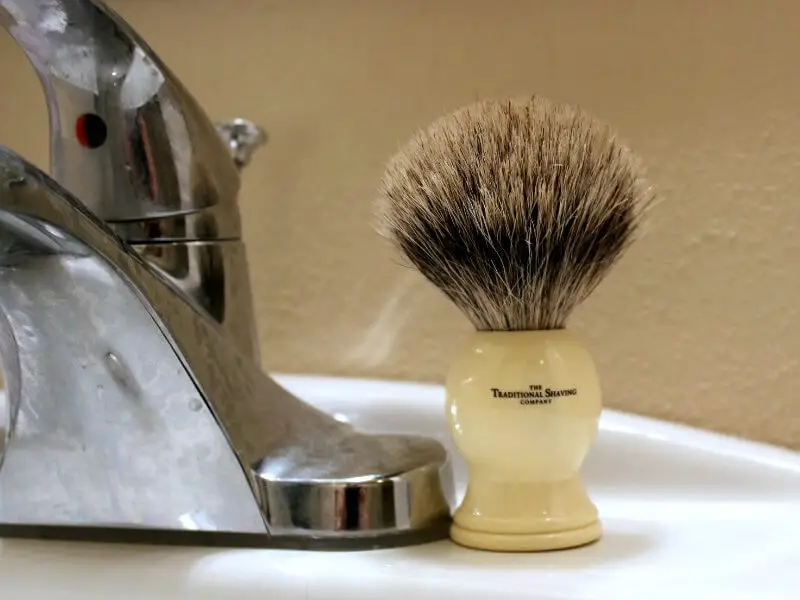 Traditional Shaving Company's 100 series badger brush is a solid, middle-of-the-road brush that is another "no drama" product for me: a solid performer that uses good quality parts.  I admit that I can be kind of rough on brushes but this brush has been holding up quite nicely. It's dropped maybe one or two hairs, pleasantly stiff without being too "scritchy," and I haven't had to deal with a funky smell.

The Brush
The 100 series pure badger shaving brush (I got the "faux ivory" handle) has a knot size of 21m but it is packed more  densly than comparable brushes I have seen.  Even though it is listed as "pure badger hair" it is not the very dark (almost black), base-level quality: it is somewhere between what most people would think of as "pure" and the next step up (grade names vary of course so it is hard to describe).  It has a firm feel with no prickly feeling (after break-in) and makes lather well.
The great thing about it is that it is a good value: £ 21.00 (that's about US $34).  Of course shipping is extra but there are several different options with different pricing.
A New Store!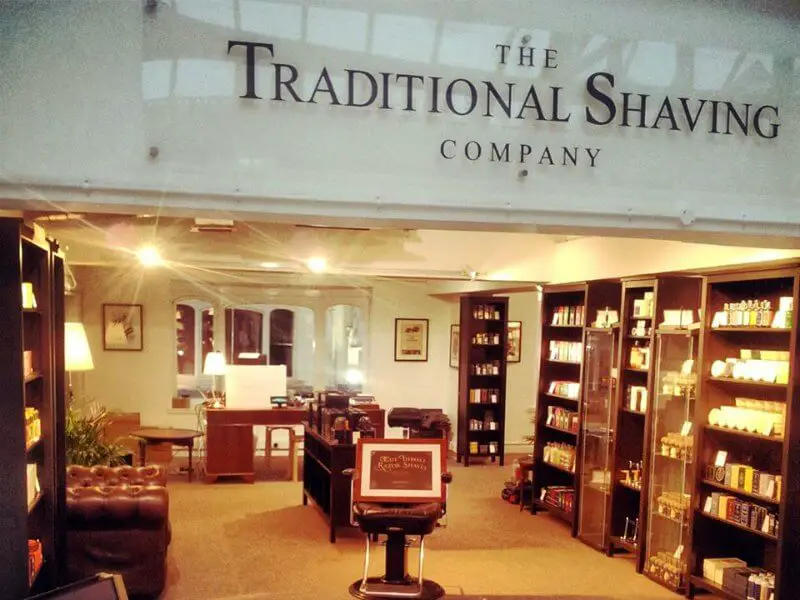 Coincidentally, the Traditional Shaving Company has just opened a new storefront located in Handpicked Hall, in the Grand Arcade in Leeds (UK) city centre.  Apparently they're the biggest shaving store in the north of England and stock all the big brands including Penhaligon's, Trumpers, Truefitt & Hill, Taylors, Edwin Jagger, Merkur etc.  Their grand opening was last month and they even arranged for a local barber to come in and do cut throat shaves right in the store: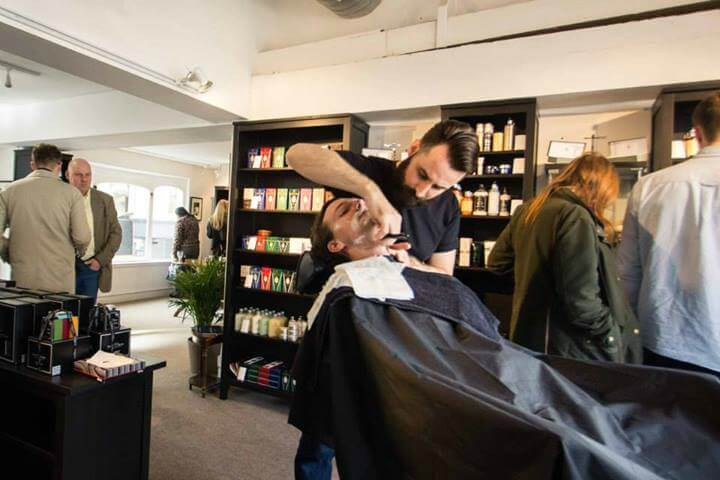 According to Matthew at TSC:
"The feedback from customers so far has been fantastic. We've had people who have used our website, people who saw us on forums and people who have never heard of us all coming in and chatting about shaving. Having a presence on the high street is really helping to get the word out on traditional shaving products and we've been pleasantly surprised by how receptive both men and women have been to our products when they have seen them."
I love to see "brick and mortar" shaving stores like this.  I am planning to do a series of articles on shaving stores soon!