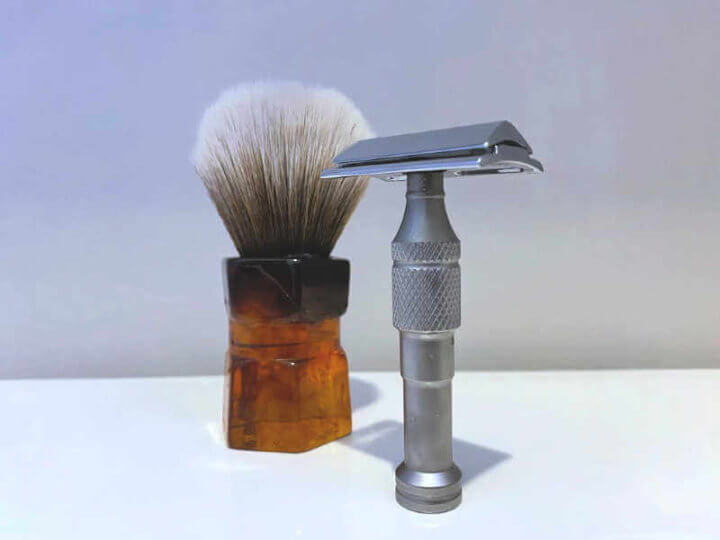 I've been on the search for an inexpensive, high quality razor ever since I began using a safety razor. My first razor was the aluminum iKon 102, which I decided on over a Merkur based on its materials and good reputation. Because of this quest, I leapt at the chance to get a West Coast Shaving Lithe head, designed by Charcoal Goods.
Charcoal Goods And West Coast Shaving
Charcoal Goods has been around since 2014, beginning with making handles for safety razors. They started making heads around 2016, and have been on a path to make high quality artisanal razors ever since. The only problem, if it is one, is that they come at a price. A complete Charcoal Goods razor is going to be about $210 USD to start.
Related post: Charcoal Goods Torpedo Razor
West Coast Shaving isn't the first vendor to partner with an artisanal razor maker: LA Shave Soap Company partnered with Wolfman for the LASSCo BBS-1 years ago, a very popular, very aggressive, and expensive razor.
[Ed. note: West Coast Shaving links are Sharpologist affiliate.]
What makes this partnership different is that West Coast has brought the prices down to the realm of the possible. A single head costs $9.99 (on sale currently, down from $12.48).
West Cost has 3 heads by Charcoal, a Lithe, Brawny, and a Toothsome open comb. They also carry a small collection of handles, at $44 USD. I paired a Lithe with an El Capitan handle. I admit, the handle was a luxury outside of the low budget. What can I say, I splurged.
The Lithe head is said to be "a mild/mid aggressive model – perfect for new wet shavers and those on the hunt for an easy daily driver." It uses a sloped top cap design that gives guidance for where the correct angle is – you're supposed to hold the flat surface of the top cap against your face.
"Like the GEM razors of old, the top cap has a pre-defined "sweet spot" to help guide new shavers to the right angle." Only, two things happened when I shaved with the Lithe head.
First, the shaves were not mild-to-mid aggressive. They were just more aggressive than I like. For perspective, I regularly use an Above the Tie R1 in aluminum, or a brass Karve with the D plate. I would characterize either of those as mid-aggressive, with the Karve being slightly more mild than the R1.
Second, the flat sided top cap had a lot of surface drag on my face even though the lather was cloud-like. I tried using a couple of GEM razors that I have, both the 1912 and 1924 shovelhead types. What I realized when using them is that I got my best shaves with them, not with the cap completely against the face, but with the caps held off a few degrees.
I've used razors with a peaked top cap before to give guidance on angle. The best of them have had the flat surface scalloped out between that top peak and the guard bar, so that there isn't much surface dragging on the face.
Conclusion
The shave wasn't the mild to mid-aggressive shave that I had hoped for.  But the West Coast Shaving Lithe head definitely met the budget.