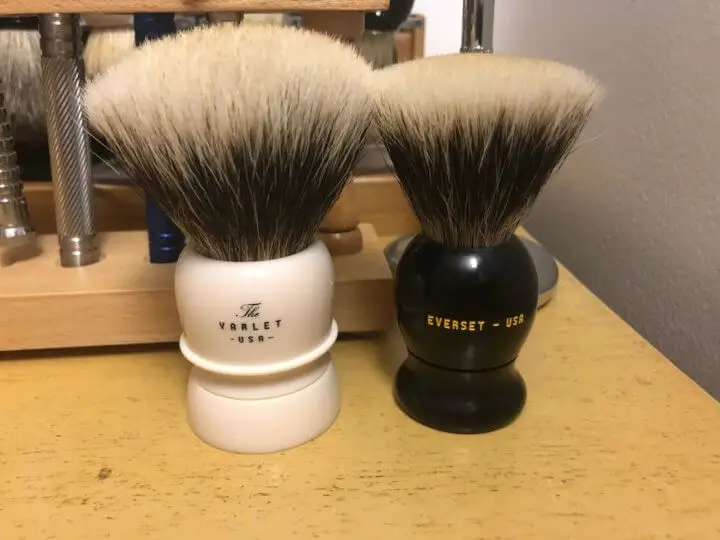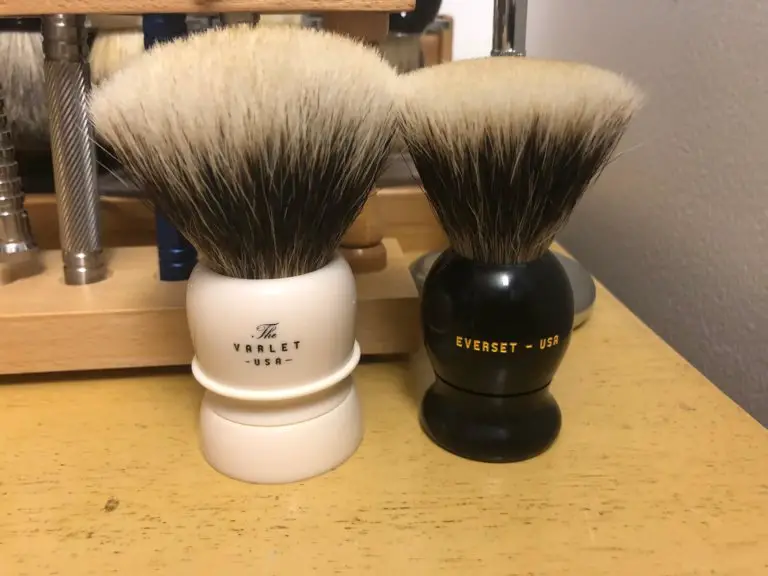 In the last few years, the wet shaving market has seen its share of new shaving brush makers. It's almost impossible to keep up as a consumer, and even harder for a brush maker to stand out from the rest of the crowd. The Varlet Shaving Brush Company has worked very hard to create an identity and may be one of the most sought after brushes with users and collectors in the past few years.
Varlet
What makes Varlet shaving brushes stand out in the crowd is that they contain in-house "hand tied" shaving knots ( knots where the hair is brought in loose and glued together in the artisan's facility)  that are truly unique. Aldo, the artisan behind the Varlet personally hand ties each and every knot going into all Varlet brushes using a unique process that is only used by a handful of artisans.
In this article we'll discuss how Varlet Shaving brushes are made as well as a review.
American Shave Brush History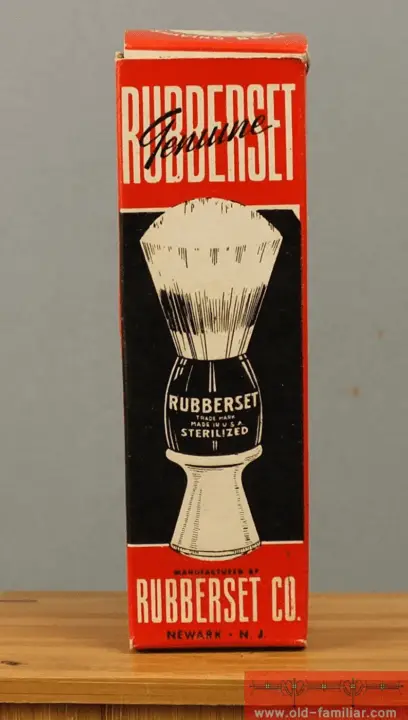 In the beginning of the 20th century, thousands of American shaving brushes were produced.  Soon after the invention of brushless shaving creams the shaving brush became less of a necessity and more of a novelty.  By the 1950s most the American brush companies ceased production and only a few overseas makers were left.
Fast forward to the 1990's. Thanks to the internet and a few enthusiasts, traditional wet shaving gains popularity thus creating a larger demand for shave brushes. Each year more companies emerge and  there are now over 40 artisan shave brush makers producing brushes in several countries, with a few producers making brushes right here in the USA.
About:
The first Varlet shave brush was sold July 3, 2015.  The company is solely run by one person, Aldo Siu.  He produces all the knots, handles as well as managing all inquiries and business operations. He is a self taught brush maker and emphasises strictly on quality rather than quantity, thus why it may be very difficult to get a Varlet brush directly from him.  In addition to Varlet, Aldo also makes the Everset Brand.
The handles for Varlet Brushes are made from Alumilite which is a material that is resistant to corrosion and is very durable. Although most handles are ivory in color their have been some deviation such as black and silver.
As of the writing of this article, there have been two types of Badger hair used in production.   The "Alpine" grade badger (used on all current production Varlet brushes) and the "finest" 2-band grade (used in earlier models and all Everset Brushes).
The knot tying  process of these brushes is what really sparked the interests of wet shavers from all over. In the next section we'll go over how these knots are made and what makes them so popular.
What are Hand-Tied Knots and is this Description Accurate??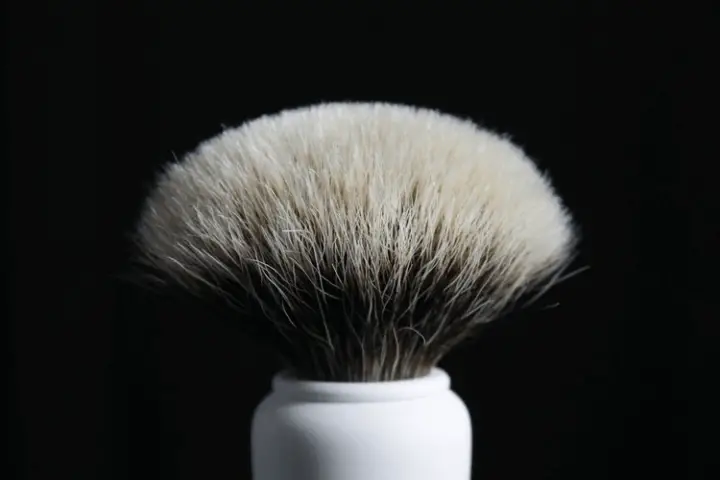 So to correctly answer this question, it's important to understand that all shaving knots are tied by hand.   Whether or not this process is accomplished in-house or in a factory is what most wet shavers mean when they discuss this subject. It's a common misconception to think otherwise.
Here is a list of companies that hand-tie their own knots in house*:
Varlet (USA)
Declaration Grooming (USA)
Shavemac (Germany)
Black Eagle (South Africa)
Davinci (Germany)
Simpson (England)
Morris & Fonderiean (England)
St. James of London (England)
Vulfix (England)
*This list are just a few examples. There may be more.
Many companies purchase ready made shave knots from producers and simply install the knots into their handles.  It's important to know that there is nothing wrong with that.  Many of these knots are of high quality and perform very well.
Now for those companies that decide to tie their own knots, there are two ways of accomplishing this. The first, involves making the knot "in" the handle and the second is making it "out" of the handle.
Companies such as Simpsons and Davinci glue the hair directly into the handle.  This requires a craftsman to make sure the hair is packed evenly, and each knot is shaped appropriately. This process is more cost efficient, as several production steps are omitted and dramatically speeds up brush production.
Check out this video for more information:
The Varlet shaving knots are tied and set prior to installation. Let's take a moment to go over the process:
Building The Knot:
First, the loose badger hair is weighed on a very sensitive scale.  Each batch is within 25 hairs from one another to ensure consistency (obviously this is very close as the average shave brush has thousands hair follicles).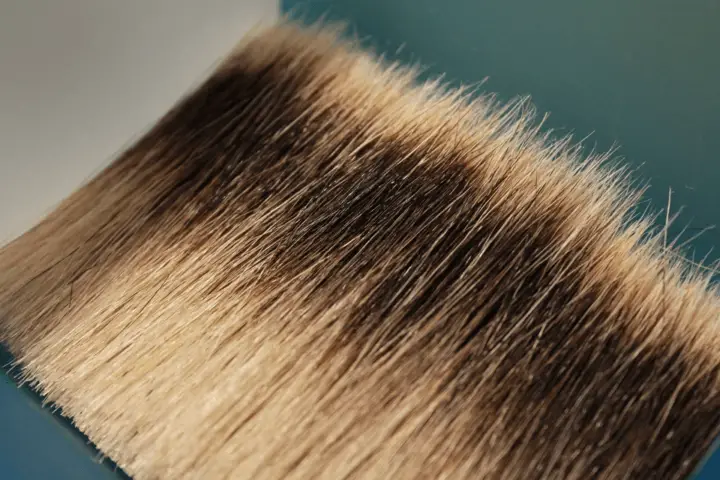 Next, the bundle of hair is formed in a tube or "cannon". This not only gives the knot its shape but also helps identify unwanted particles, or flawed hair that is not desired.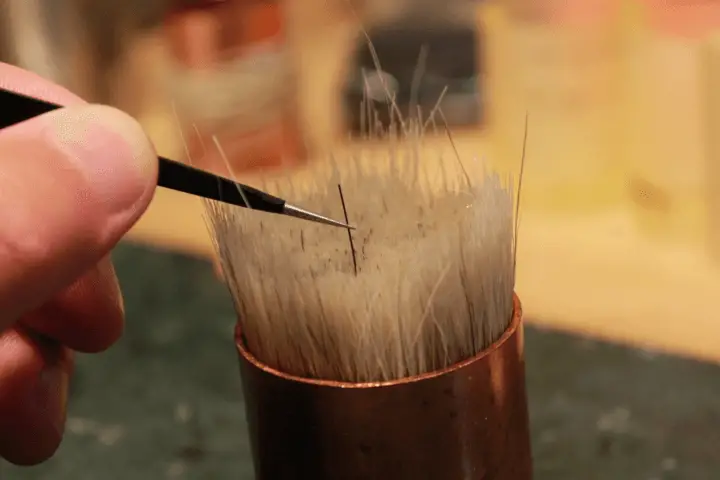 After the knot is formed it's removed from the cannon and tied with a piece of twine or string.  The "bouquet" must be perfect or it might fall apart or lose its shape.  This is an extremely important part of the process.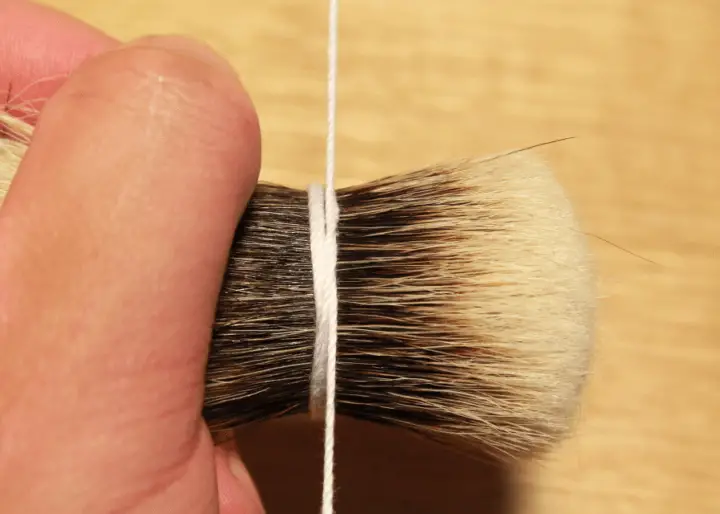 * Tying the hair and forming a bouquet.
*Completed bouquet.
The next step requires the bouquet of hair to be secured together with adhesive. Each knot is glued by hand for consistency and tied with different colors of string to indicate which brush model the knot is for.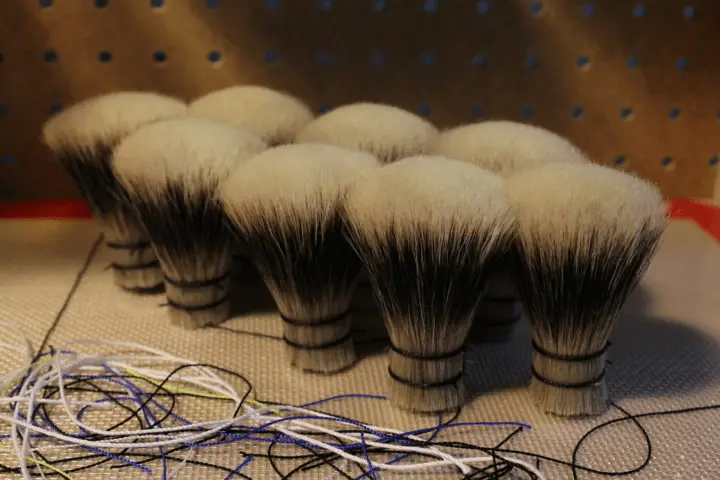 The knots are then allowed to cure. Once cured, knots are tested and the bottoms are cut in order to fit in the handle.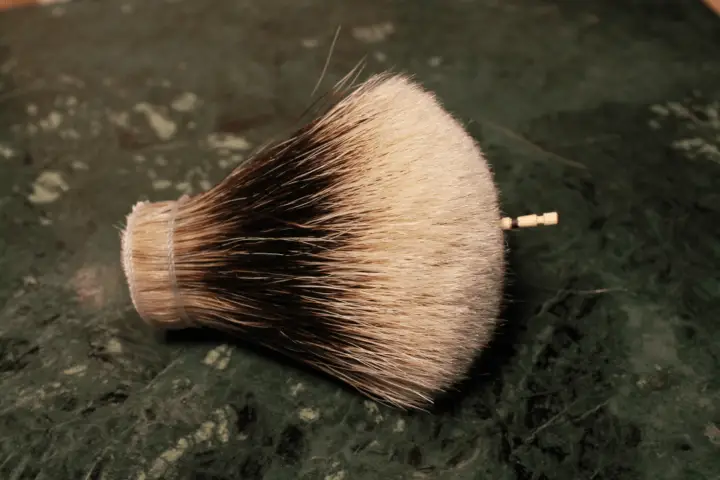 The knots are then subject to a final inspection and installed into the handles. If the knot does not pass the final quality check it's rejected.
The Everset Brush: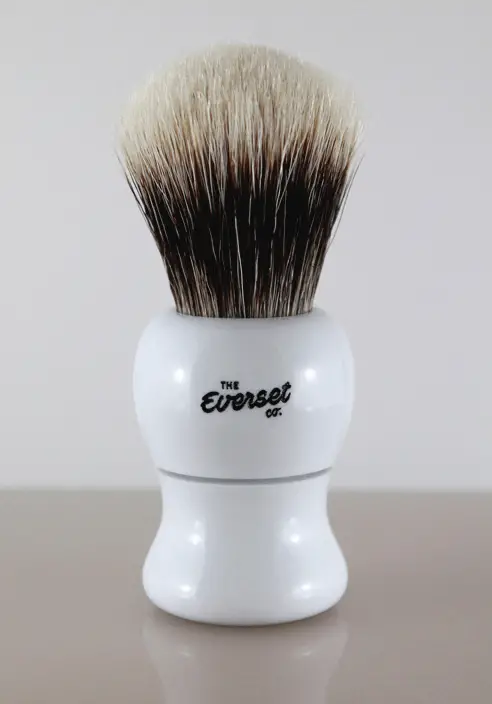 The Everset Brush was created back in 2017 with the intention of being a higher volume, production brush in order to satisfy the demands of all of those who wanted to own a Varlet.  Originally, there were several designs and even different types of knots (bulb, flat top etc.) and sizes, (22mm-24mm) and only offered in finest grade badger hair.
As of April of 2019 all Everset brushes will be made with Alpine Grade Badger Hair and will offer a few different designs and handle colors.  These brushes retail lower than regular Varlets, (mostly because of smaller diameter knots) making them easier to obtain for those on a budget.
Review:
*Disclaimer: This review is based on the opinion of the writer, who has years of experience with wet shaving products.
Currently I have two brushes made by the Varlet company. The first a 22mm Flat top Carbon Everset R1 and the second a 29mm Varlet Mega.  Both brushes have finest grade hair, and each from the original releases. For this review (since both brushes have the same hair) I am going with the Mega, although I was impressed with the Everset's performance.
The first thing I notice with this brush is the size of the knot.  At 29 mm it's a beast.  It's densely packed in a traditional "fan shape" and has a decent amount of backbone.
The handle is classy and traditional, and is lighter than I originally anticipated. The design ]reminds me of a basic Simpson or Declaration brush, with no frills.  There are no colorful  or custom resin options.  You get a classic brush that will remain in style for years to come.
Lathering this brush is actually a lot of fun. The design of the handle makes it easy to maneuver the massive badger knot and provides a great grip.  The wider bottom sits right in the middle of my palm and is securely placed. The loft ( length of the hair) is set at 52 mm which gives it a nice "springy" backbone.  Not too firm but with just enough flex that the brush is easy to maneuver. The size of the knot is about my limit for my face, as any larger I would recommend using for head and/or leg shaving.
The Mega retains water of a typical finest grade, and I was able to get it just right without prior soaking.  Once I lathered the brush, I was able to really see what the hype was all about.
At this point, the actual build quality of the knot can be seen. When lathering the knot held its shape and really made it easy to build a creamy lather.  As previously mentioned the knot was dense and full, allowing me to believe there is more hair packed into the handle then other brushes.  The fan shape made it very easy to bowl lather, but I would recommend using a larger diameter bowl due to the size. Face lathering to be honest was a little difficult but worked well.
It's important to mention that in the time I've owned this brush (over 1 year) it has yet to shed one hair so obviously the glue or epoxy used to hold the hair is top notch.
Conclusion:
The Varlet Shaving Brush Company is a quality brand, and their brushes are built to last for years with proper use. If you purchase one these brushes you a truly getting a handmade brush that is completely produced in the USA with American products.
Although the brush is a quality tool, acquiring one brand new from the manufacturer might  be difficult as releases are random and demand is very high. Resale value is around 125-150% of original retail.
In short, the Varlet knots are what really make this brush stand out as the designs and materials used for the handle are very basic.  If you have the opportunity to purchase a Varlet Brush you won't be disappointed.
About the Author:
Joe Borrelli is a long-time wet shaving enthusiast and collector.  He hosts the Wet Shaving News/Talk Podcast, runs his own self-funded website http://shavestraightandsafe.com/  and operates a YouTube channel to help inform the community of new information involving the wet shaving world. Joe holds a BBA from Florida Atlantic University, and currently works for the nation's largest wine/spirits/beer retailer. In his spare time, he enjoys spending time with his wife Linda & son Anthony, reading, writing, outdoor activities and collecting wet shaving apparel. Find out more about Joe here.