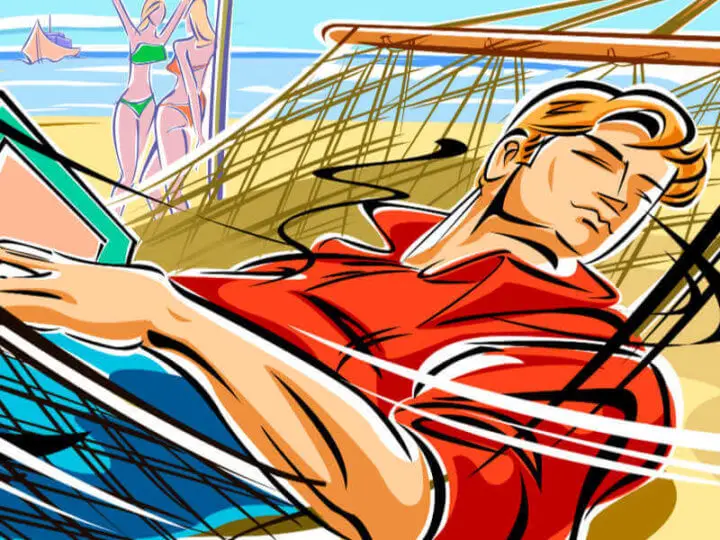 Phoenix Artisan Accoutrements (PAA) has updated its famous "The Beach" shave soap to their newest soap base, CK6.  Is this homage to Seinfeld for you?
Background
PAA links are affiliate.
The Beach started as a novelty collaboration between PAA and Italian Barber in 2013.  From PAA's webpage:
"When I first mentioned The Beach scent I had been working on to Joe it had been purely a joke. I'm not sure how many of you know this, but the guy's a real beach bum w/ a serious proclivity for all things scented coconut!
I expected to get a laugh out of him upon mentioning this but instead there was a long, dramatic pause, I even pulled the phone away from my ear to see if we had lost connection. Sometimes silence is the sound of the wheels turning, and turn they did…for about 20 seconds. Just when I was about to ask if he was breathing Joe joyously blurted out:
"The Beach! Yes we have to…for Kramer!"
I thought he was joking, he was not. I had no idea what Joe was going on about not being a huge Seinfeld nut like he is. So before I knew it we were collaborating on a new soap based on a fictional cologne…righteous!"
And for those of you who do not understand the reference:
PAA recently updated The Beach with their "Ultra-premium CK6" soap base.
Ingredients: Potassium Stearate, Glycerin, Potassium Cocoate, Aqua, Potassium Kokumate, Sodium Lactate, Potassium Shea Butterate, Potassium Castorate, Sodium Stearate, Potassium Cocoa Butterate, Potassium Avocadoate, Simmondsia Chinensis (Jojoba) Seed Oil, Theobroma Grandiflorum (Capuacu) Butter, Astrocaryum (Murumuru) Seed Butter, Platonia Insignis (Bacuri) Seed Butter, Parfum [Fragrance]
The scent of The Beach is also available in several other products at PAA.
My Experience With "The Beach" Shave Soap In CK6
I received a sample of The Beach in CK6 from PAA to compare it to the original version I already own.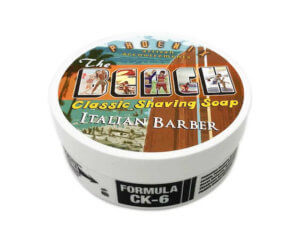 I grew up on lake property in the US Midwest and I've been to beaches on the ocean a number of times. Personally I think the scent of the original The Beach has a little more of a seaside beach vibe with more "ocean" elements (like salt water), while the CK6 version is little more of an inland beach vibe with more sandy and tanning lotion (coconut oil) elements.  PAA says the scent hasn't changed.  Perhaps its the interaction between the fragrance ingredients and the other CK6 soap base ingredients.  Or maybe it's just my notoriously fickle nose….
I find the scent moderate in the tub and it does not soften or change very much when lathered on my face–what you smell is what you get.  It does not persist after the shave for me, so you should be fine with using it then applying your favorite fragrance after shaving.
The performance of the original The Beach shave soap has been no slouch for me: I've always had pretty good luck with PAA soaps when it comes to lathering, lubrication, and cushion.  But the CK6 base is astonishing–when given the right amount of water (I find it's pretty "thirsty") I get a thick, almost yogurt-like lather quickly, even in my "hard" water.  I think the lubrication/glide is excellent and the cushion/comfort is exceptional.
Conclusion
I generally shy away from "novelty" scents.  Yes, I've tried a lot of shave products, including one that–swear to the shave gods–smells like fresh apple pie, but I've discovered that after I've used them once or twice they get put up in the shave den, usually to be PIF'd out some time in future.  PAA is known for their whimsical product names, but the scents are usually riffs on the classics.  The Beach, particularly the new version in the CK6 formulation, has a scent definitely says "Summer" to me without getting too oddball.  And where the rubber meets the road–performance–keeps me coming back to it.