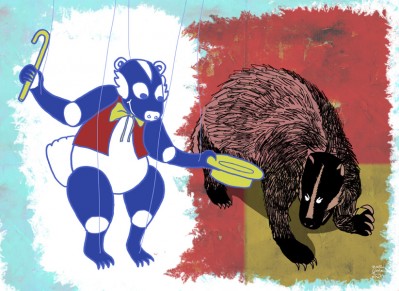 [Forward from Mantic59:] Part 4 (part 3, part 2, part 1) of Sharpologist's series on the new synthetic hair shaving brushes comes courtesy of Teiste Brito.
1.  What synthetic brushes did you test for this project?
-Muhle Silvertip Fibre 19 mm.
-Muhle Silvertip Fibre 21 mm.
-Muhle Silvertip Fibre XL 25 mm.
-Muhle Black Fibre 21 mm.
-Frank Shaving Synthetic brush 24 mm.
-The Body Shop brush.
-L'occitane Cade synthetic brush.
-Taylor of Old Bond Street Imitation Badger.
2.  Have you used synthetic brushes prior to 2011? What did you think of them? What strengths and shortcomings did you find?
I did actually,with a The Body Shop with no good results at all.It was good gor bowl lathering but not for facelatherin,actually I didnt like it a bit.
I thought it was a poor imitation of badger,pretty far away of the good qualities that badger and boar brushes offer.
Easy to make lather with it,harsh on the skin,impossible to use with circular strokes on the face.
3.  Do you find significant changes in the new generation of synthetic brushes? How would you describe the changes you found? What advancements did you find, if any.
The new synthetic fibre are truly an advance in this regard.When we talk about synthetic fibre,we should distinguish between the one made by Muhle and the other ones.
The ones made by Muhle (both the Silvertip and the Black) are truly the closest synthetic thing to natural badger hair and outperforms badger hair in many task.
The synthetic fibre used by other makers are also behind in quality when compared with the Muhle ones.However they do a decent job when it comes to make lather on a shaving bowl.
I have found that the new Muhle fibres are as soft as badger hair,also has backbone like boar hair and feels really good on the face,while being used with circular strokes on it.
4.  Are there brushes that stood out for you in your tests? Why?
The Loccinate Cade  synthetic shaving brush.  Honestly,the worst shaving brush I have tried so far on my wet shaving journey :
http://shavenook.com/thread-l-occitane-synthetic-shaving-brush
5.  In what areas did you find new synthetic brushes most improved? Where do they need further improvement?
http://shavenook.com/thread-muhle-silvertip-fibres-brush-vs-muhle-black-fibre-brush
http://shavenook.com/thread-muhle-xl-25-mm-knot-silvertip-fibres-brush
http://shavenook.com/thread-muhle-silvertip-fibres-shaving-brush
http://shavenook.com/thread-muhle-black-fibres-shaving-brush
http://shavenook.com/thread-muhle-silvertip-fibres-19mm-s-shaving-brush
The next step would be cloning the badger hair,since the new synthetic fibre are really close to real badger hair on many features and resembles it on the softness of the tips and holding water on the knot.
6.  In your opinion, are there areas where further testing is indicated? Please describe.
I would like to see brushes over 25 mm of knot.
7.  Do you have any summary comments regarding your findings? Would you
recommend them to others?
I would recommend (I do actually, in all of the reviews that I make ) the new Muhle silvertip fibre with no hesitation to others.  Right price,works like badger hair but even better,and are the best option for those who care for animals.