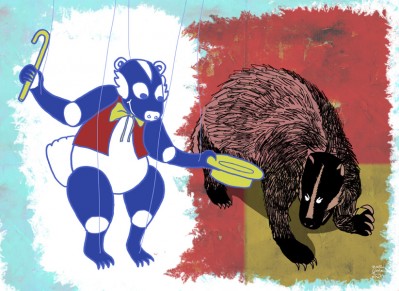 A couple of weeks ago Sharpologist looked at the new generation of synthetic hair shave brushes (part 1, part 2, part 3, part 4, part 5).  Here's a summary of those posts, plus a few extra comments from the team.
We looked the previous generation of brushes, including products from Men-U, Omega, Body Shop, and Muhle.  The general consensus is that this previous generation seemed to be either too stiff or too floppy, with nothing in between.  Water retention was acceptable but no where near the level of a badger brush.
The new generation of synthetic brushes from companies like Edwin Jagger, Beauty Strokes, and Muhle show dramatic improvement in performance.  Here are some final comments from a few of the researchers:
GDCarrington:
While reviewing reactions over the last few months concerning synthetics, I have found some interesting perspectives in the traditional shaving community.   Synthetics  brushes have changed and are in the form of changing and are rapidly getting better. Technology, in the future, will continue to create more refined fibers to either mimic badger, boar, or horse, or a combination of the three in one fiber.    In fact the reality is that the natural hairs have reached their limit based on the fact that the fiber technology of animals has been fixed and will not change over time.
Many users now place synthetics into their own class, just like badger, boar and horse, and understand the differences between brands, knots, and handle types within the class. They also seem to be willing to see the pros and cons of all brushes as fair game in the selection process. This is the group of people who will continue to determine the future of synthetic development from the user standpoint. They will be driving this particular sector to improve and grow.
Yes, the technology is in place for a variety of brush lofts, knot construction, and even a variety of price points for the user to choose from.  Synthetics will take a greater place in future discussions simply due to the fact that they can be improved with each with new chemical and manufacturing fiber discovery.   One area that still needs to be addressed is more variety is needed in terms of knot / loft sizes, both in finished brushes and stand alone knots for the restoration of old brushes from more production sources.
There is a reason why every traditional shaver should be actively seeking improvement in synthetics. If the traditional shaving user community continues grows at the pace that it has the past few years, demand for natural hairs will become an issue. Supply of natural fibers will more than likely not increase, and may likely decrease due to over harvesting in certain countries, disease, and political restrictions based on an active animal rights movement. In order to supply new traditional shavers, many of whom are adverse to using animal hair, but want a high quality shaving experience, the new generation of synthetics are now the way to achieve it, and will be in the future as well. The brush manufacturers who are active in developing strong synthetic lines of brushes and knots, not just one synthetic offering, will continue to grow and develop far into the future.  Those producers that do not make this move, but remain totally entrenched totally in production using natural fibers only, will most likely suffer the shocks of loss of market share in the future.
James SanSouci:
When I first became interested in new-generation synthetic brushes, my shaving brush experience was limited to about 15 badger and boar brushes. Most of my brushes were very serviceable and recommended in brush reviews. Then, I acquired my first synthetic brushes—Mühle Black Fiber and Silvertip Fiber—and was quite impressed.
I remembered reading about synthetic brushes when I took up wet shaving seriously several years ago and was frankly, not inclined to add one to my den. The reviews I read from 2009 were hardly encouraging.
When I started with this project, I had never used a synthetic brush from the generation talked about in those reviews. Recently, I acquired a Mühle synth produced from 2003-2008, and had the opportunity to test it thoroughly. I will not review it here, but I will say that it clearly reflects the shortcomings identified in early-generation synths.
Also, when I started the project, I had only a limited concept of brush density. I had never used a truly fine, dense, high-end brush. Over the last two months, I have had an opportunity to do that, giving me additional perspective on the current generation of synthetic brushes.
New-gen synths have come a l-o-n-g way from the previous generation. They are much closer in appearance, and especially in performance, to their natural counterparts—even offering improvements over naturals in the areas of drying time, cleaning, durability, affordability and economy of use. The new synths produced by Mühle, Edwin Jagger, H.I.S., Omega and others are highly regarded by those who have used them.
During my time with the project, I have seen interest in synths grow among shavers and manufacturers alike. User comments in forums like this are shaping further developments, innovations, and prototype testing.
When the team first approached this project, we tried to address two questions:
"Have synthetics come of age?"
"Do they have qualities that are as good, or better than their natural counterparts?"
I think we all agree that the advancements over the previous generation by leading manufacturers are significant. We have also noted some areas where synthetic brushes offer improvements over natural brushes. Synthetic brushes are now legitimate additions to a shave den of which you can be proud. The best are strong competition for natural brushes.
Now that synthetic fibers are receiving new recognition, and the technology is better understood, it is not difficult to imagine that synthetics may soon surpass natural brushes in every dimension of shave brush performance.