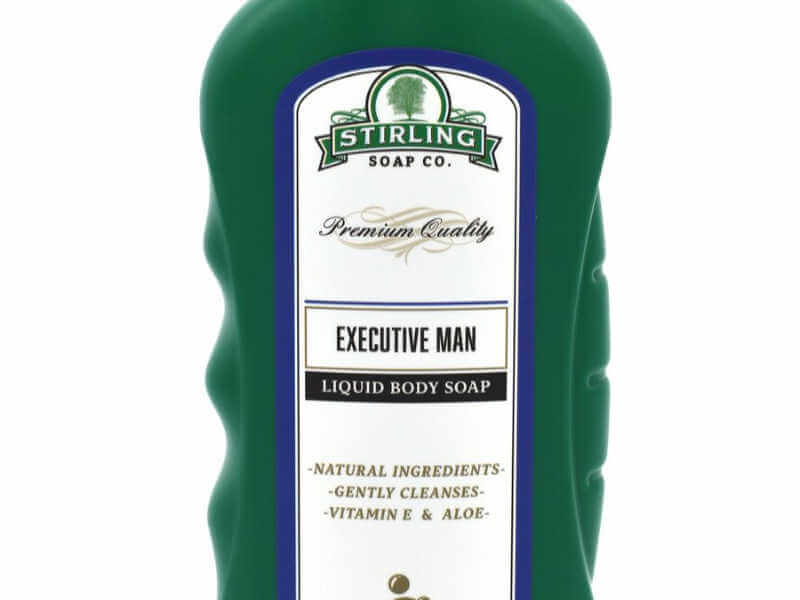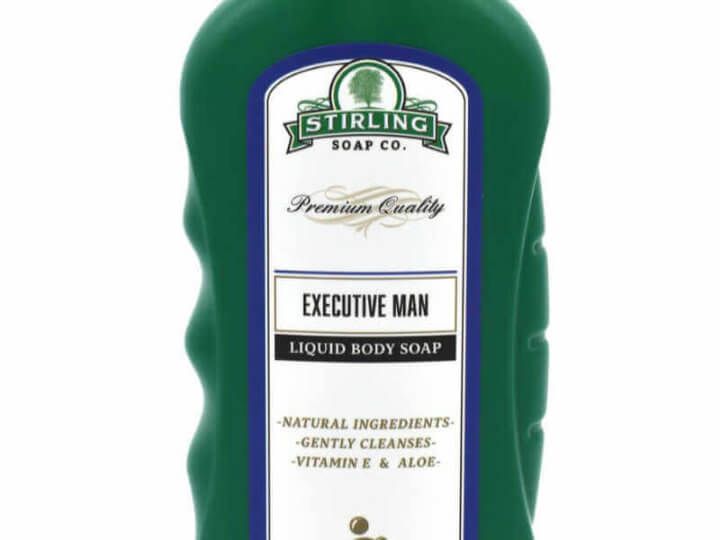 Stirling Soap Co., known for their excellent shave soaps, have launched a line of liquid body soap.  I have been using a pre-launch sample of it for several months now.
Stirling Liquid Body Soap
From the Stirling website:
What's the difference between body wash (or shower gel or any of the other names they use) and liquid body soap? I'm glad you asked. Body washes and shower gels aren't soap. They're a detergent-laden, sulfate-ridden, skin-stripping, dryness-inducing, itch-causing bottle of awfulness. The FDA won't let them use the word soap on the label because it isn't actually soap.
Liquid body soap is just that: soap. Just like our wonderful bath soap bars, they are made by mixing oils
The scent strength on this product is not as strong as AXE or similar body wash. It is a natural product and is not intended to linger on the skin after rinsed. If you are looking for something you can "wear" throughout the day, please look for another brand of liquid body soap.
My Experience With Stirling Liquid Body Soap
Amazon and West Coast Shaving links are affiliate.
A few months back Rod from Stirling gave me a sample bottle of the soap to try (he was still waiting on various bits to come together for the official launch) and it immediately became my go-to product in the shower.  I use one of those nylon soap puffy things (AKA a "pouf" or loofah) in the shower and I find that the Stirling soap lathers quickly, cleans thoroughly, and rinses cleanly.
As mentioned earlier I find the scent moderate and it does not linger.
But most impressively it also rinses quickly out of the puff!  After I have showered, a few squeezes and the lather is gone.  It seems like I'm forever rinsing the puff if I am using another "liquid body wash" type of product.
Conclusion
If you are a fan of Stirling's scent profiles you will be pleased to find that their liquid body soap is available in many of their popular scents.  The price is right, too: I'm still using the sample bottle I was given which appears to contain about half the amount that is in the regular bottles, so I think this is probably a pretty good deal on a "per ounce" basis.  West Coast Shaving is also stocking Stirling's liquid body soap.
In any case…I love this stuff!